Meet Our 2018 Newborn Babies
Well….. I'm back!  I took off from blogging during the fall.  Fall is busy season, and let me tell you, this fall was BUSY!  I decided to share my 2018 newborns to break back into the blog.  When I stare at this collage, two words come to mind: thankful and blessed.  I am truly living my dream job.
Reflecting and Setting Goals
I LOVE this time of year. The new year is like spring cleaning for me. At home I usually straighten up my house, clean out closets, bag up items to donate, etc. But for my business, I am busy reflecting and setting goals. 9 years ago, this business of mine was a distant dream. Since then, I've turned it into a full time job, and I love every single minute I spend working. I love all of the families I've met and the hundreds of babies I've been blessed to snuggle and hold.
2018 has been the best year yet for SPP, and I can't help but stop and think how thankful I am. So I wanted to take a minute to thank each and every one of you who visit my social media pages, comment on my posts, like my pictures, and share words of encouragement. Even though I love my job, I struggle with time management and mommy guilt. I feel like I spent too much time on my computer and too much time thinking about work when I should be present with my kids. BUT there is nothing I would rather do than this. So thank you, thank you, thank you!
So far my goals for 2019 are:
1. Spend my time wisely
2. Learn more efficient editing techniques
3. Get more organized
Here's to an even better 2019. I can't wait to share it with you and your families!!!!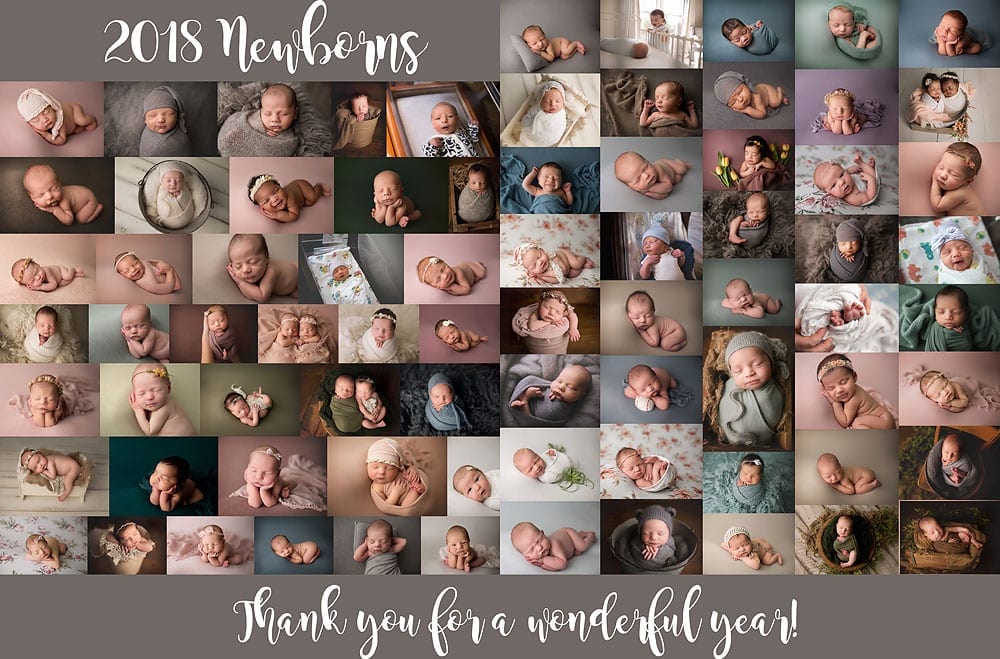 2018 Newborns
As you can see above, 2018's newborns were SO good to me.  Newborn sessions are our most requested sessions.  Newborns are my ultimate favorite sessions to photograph.  I have spent years training in newborn safety and posing to give you the best newborn experience in the Nashville area.
I'd LOVE to meet you in 2019.  Hop on over to my contact page to get in touch.