Baby's First Year Pictures
We call our baby plan "First Moments" packages at Shannon Payne Photography.  First Moments packages are designed for your baby's first year pictures.  We call them "moments" because the ages we recommend help you document your baby's biggest milestones.  One of the best things about these packages is that we can build a relationship as your baby grows.
Cake Smash Photos
Your baby's first year pictures will culminate with a fun cake smash session.  These photos are some of our favorites!  Ella's mommy used our Cake Smash Inspiration Board on Pinterest to help plan her simple cake smash.  She purchased a simple, naked cake from Publix bakery and brought the flowers from the floral department.  She found the awesome Happy Birthday cake topper at Target.  Who doesn't love Target?  We just put it all together on one of my cake stands, and Ella went to town!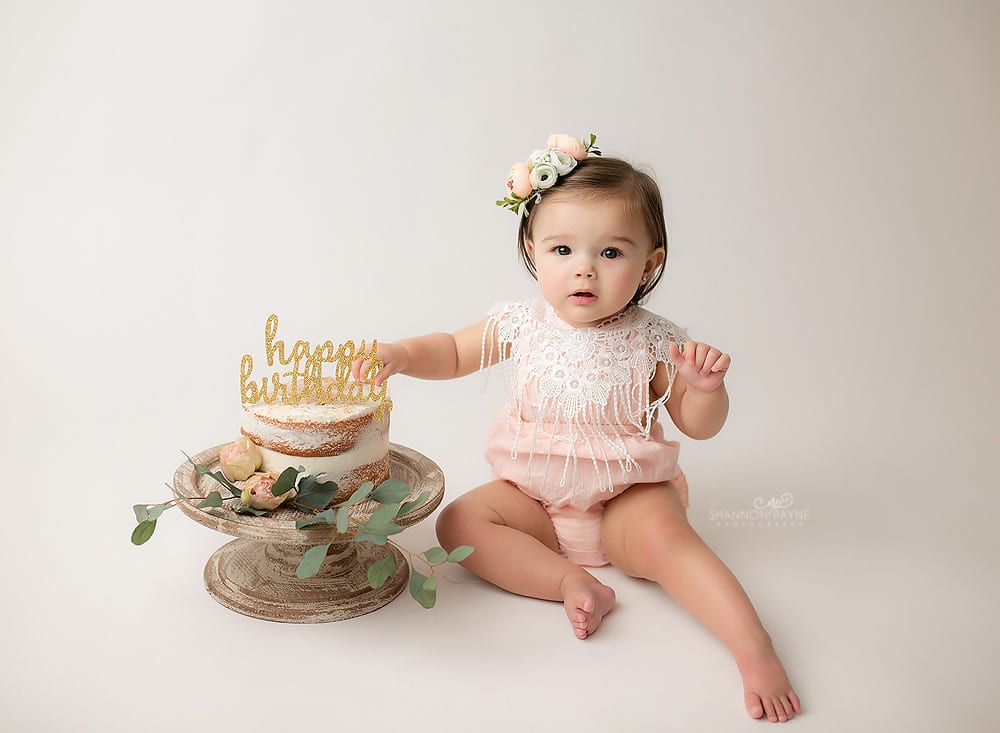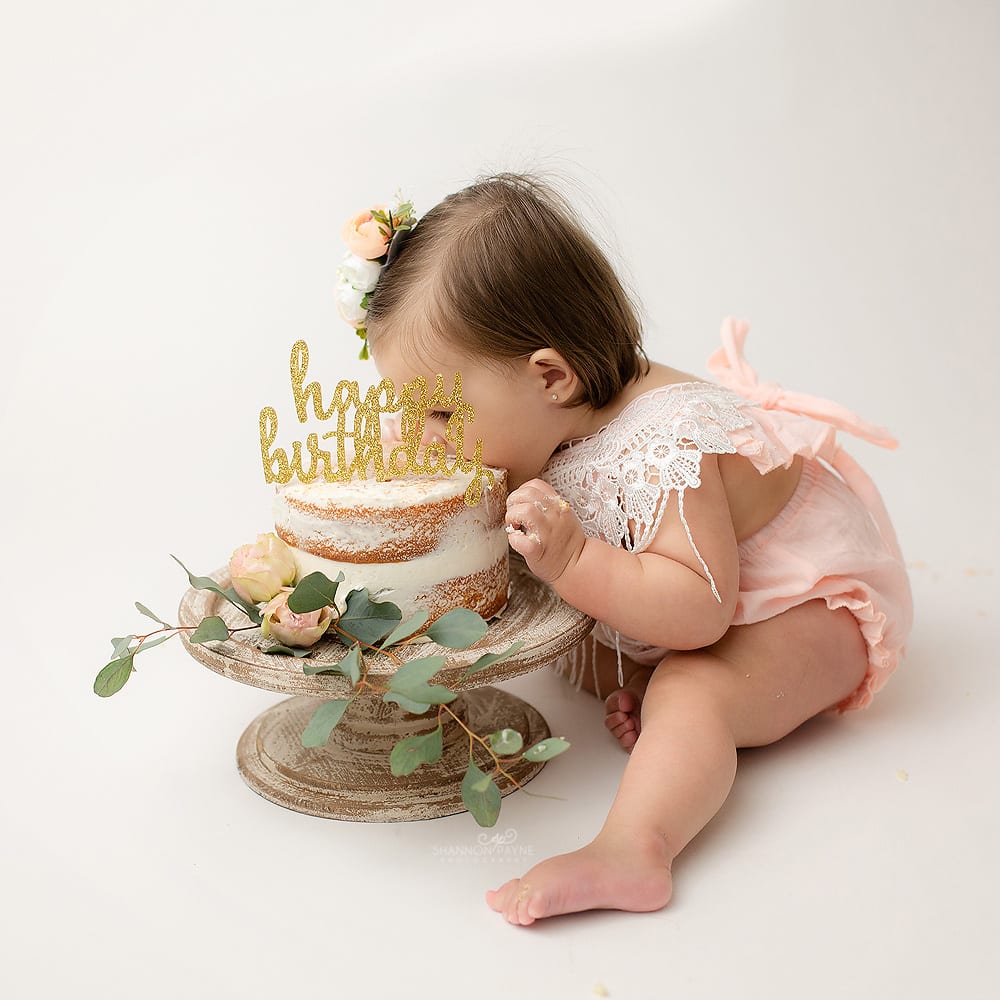 Our most popular product is the Birthday Storyboard.  I custom design these boards to match your baby's photos.  Your design is mounted on a beautiful wooden block and can be displayed on an easel or hung on the wall.  I can't imagine a better way to document your baby's first year!
First Year Milestone Photos
Ella's mommy saw this sweet outfit on our Instagram page and knew she wanted to use it for Ella's first year photos.  Doesn't she look beautiful in it?  One of our clients' favorite things is going through our Studio Closet to choose outfits.  We have a huge selection and variety of sizes for babies 4 – 12 months.
Baby's First Year Pictures
I have been photographing Ella since she was a newborn.  Here are a few more favorites from her earlier milestone photos.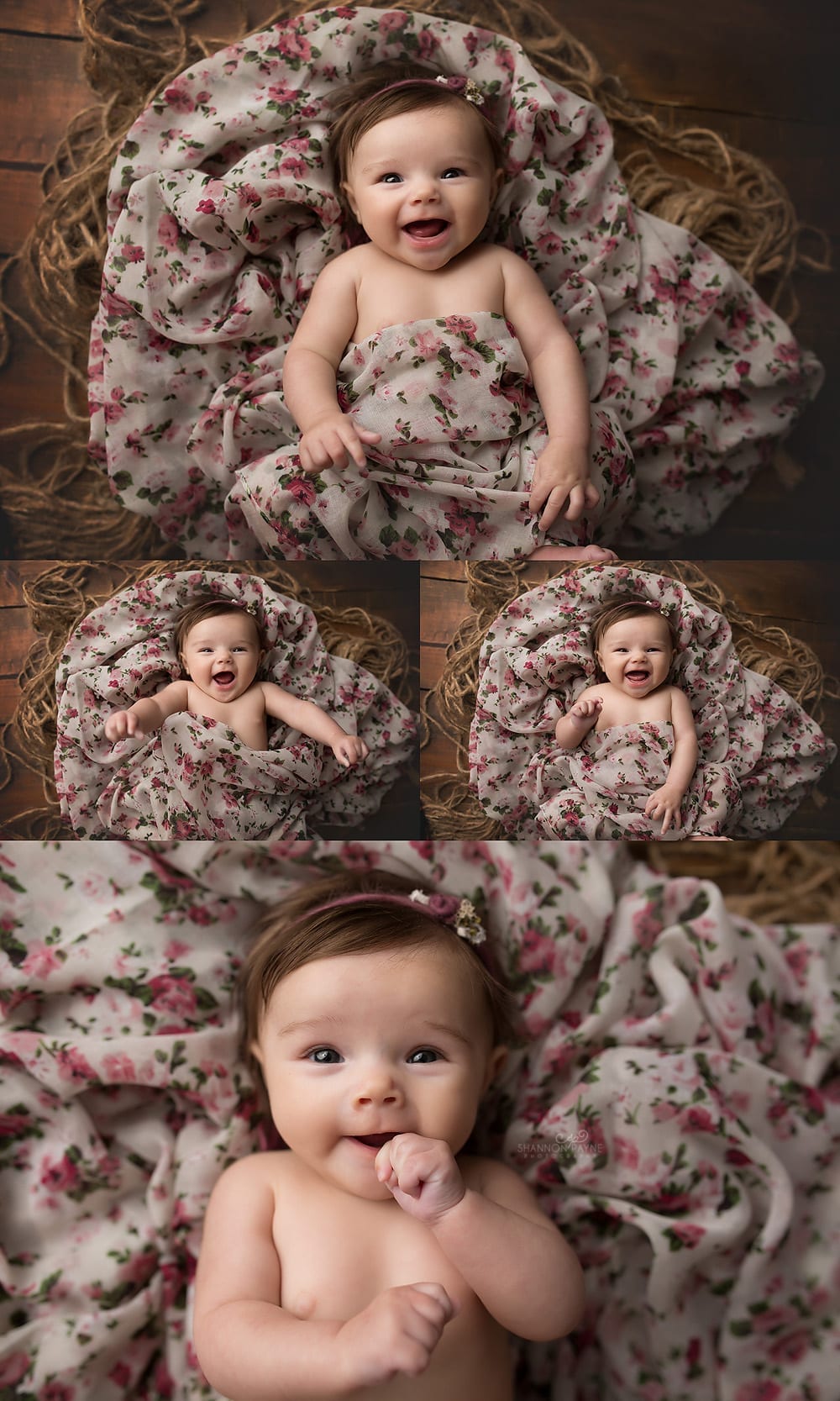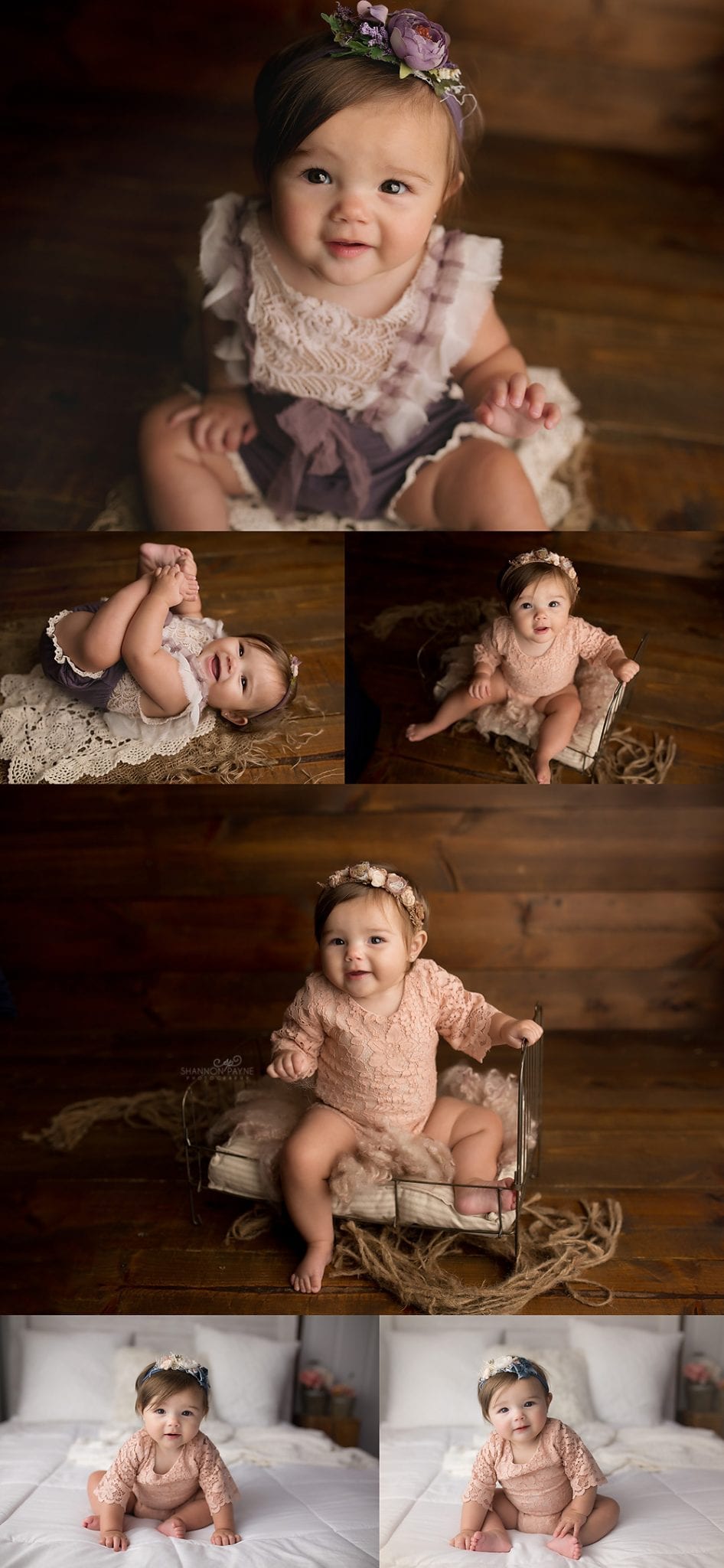 If you are expecting or have a new baby, we'd love to capture your baby's first year.  Contact us today!