I have to give Eli's mommy all of the credit for the adorable props at his session. From the family guitar and quilt to the baseball themed birthday decor, she pulled together some awesome stuff. And Eli, oh my gosh, is he not the cutest thing ever? His gorgeous blue eyes are going to make some ladies' hearts melt!
The guitar pictures are definitely my favorite series of pictures from his session. They are so simple, yet so meaningful. I can't get enough of them.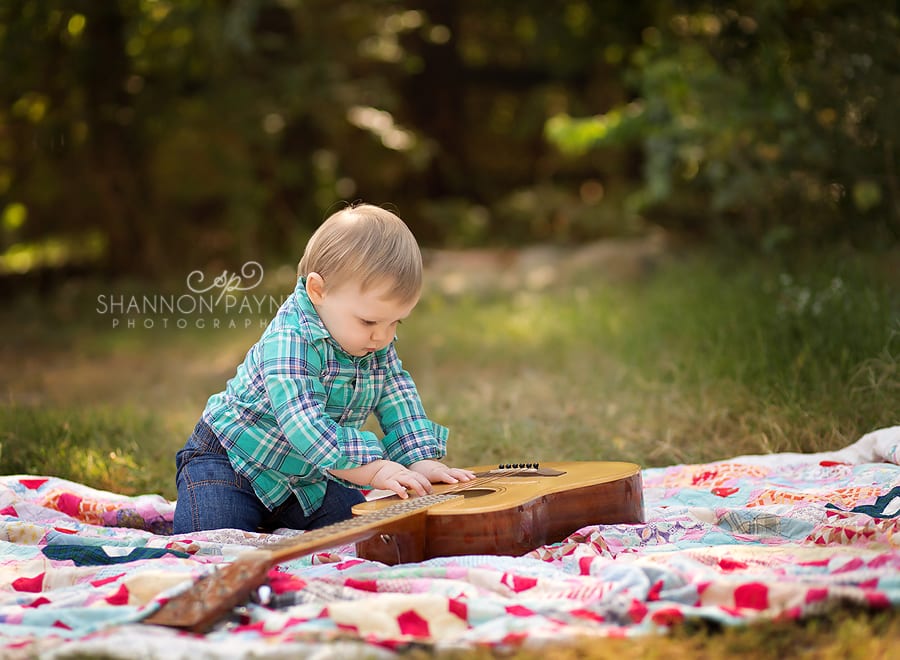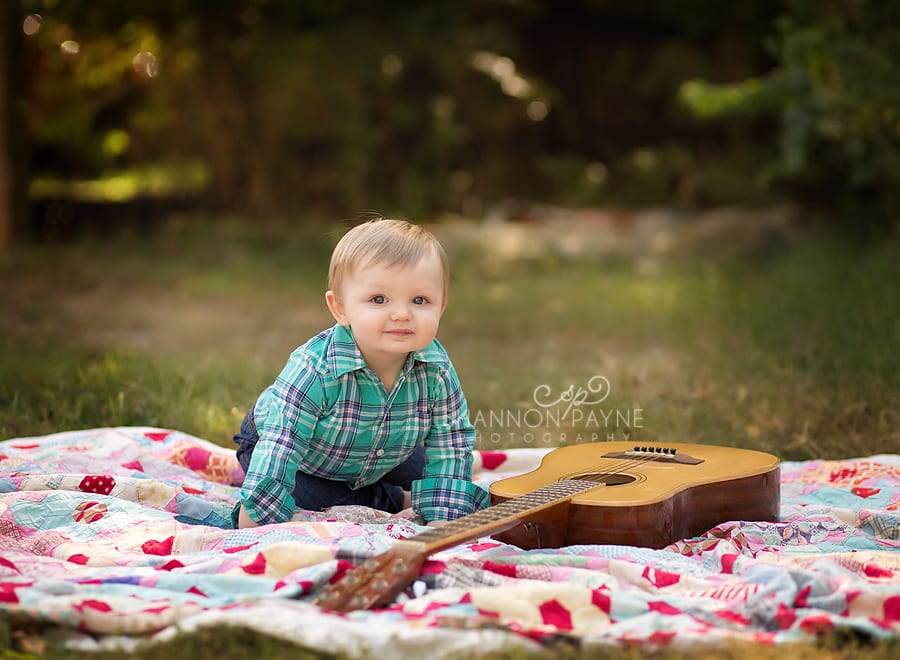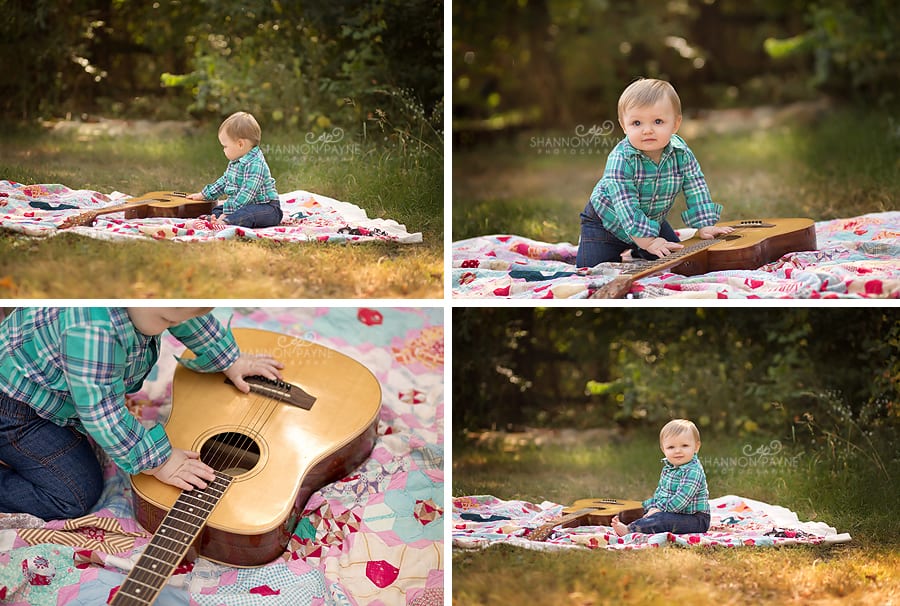 You can see what I meant about those big blue eyes. I LOVE the fabric banner that his mommy made in the background too.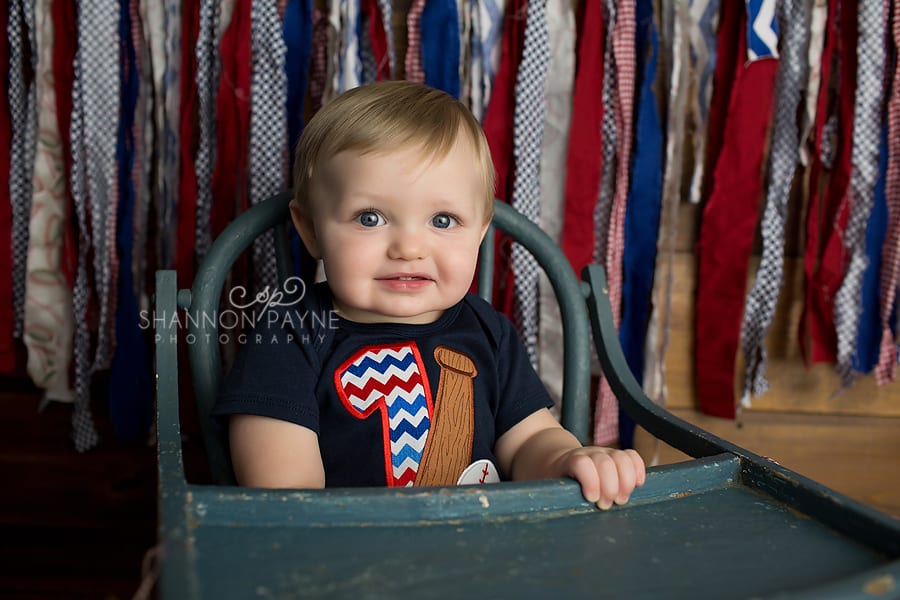 He was running out of smiles by the time we got to his birthday balloons, but I think he can pull off a serious face pretty well. 😉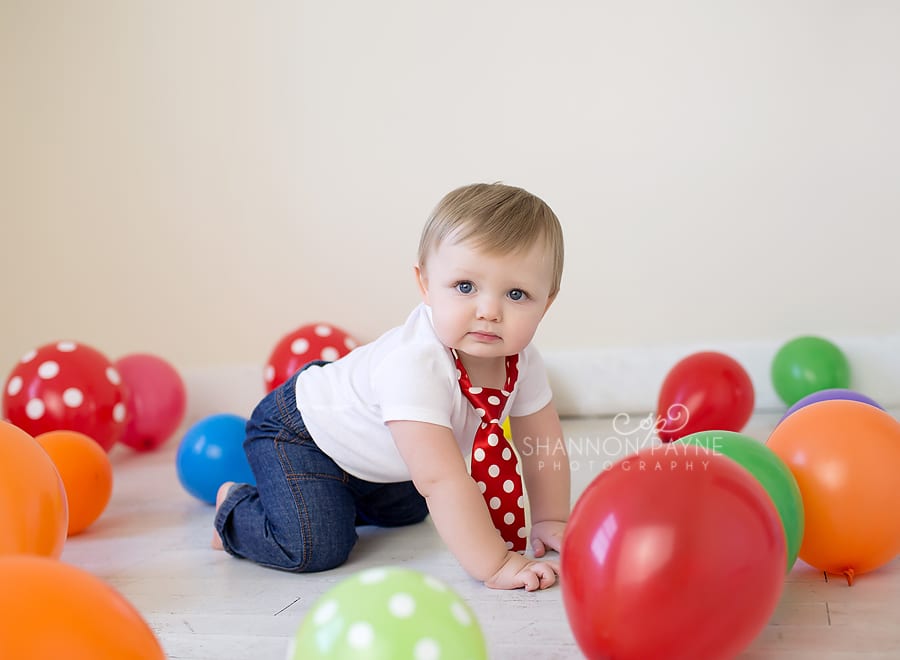 His face pretty much defines how he felt about his cake!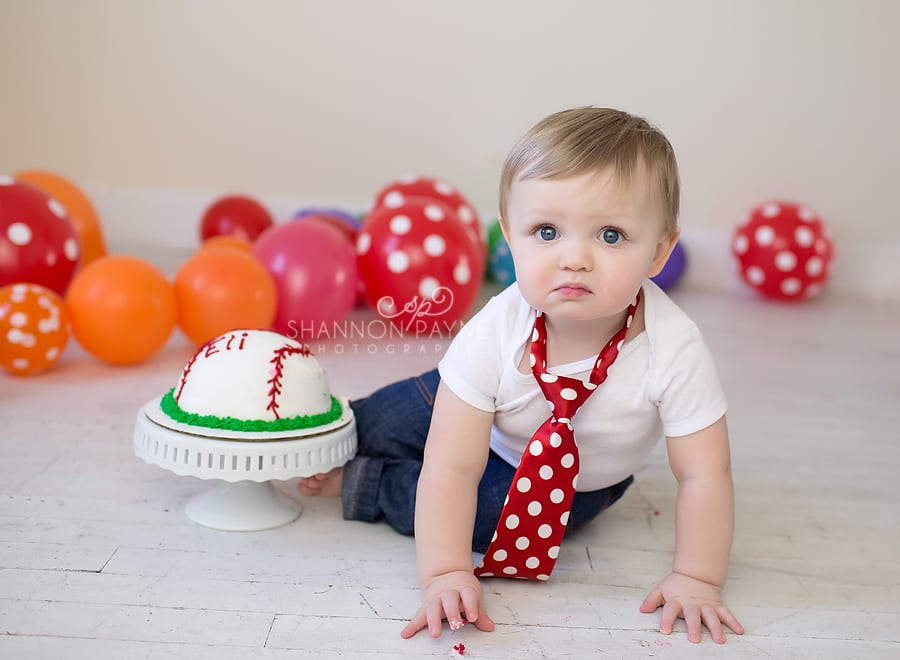 Happy birthday big boy!
I LOVE cake smash sessions! If you have a baby turning 1, now is the time to book your cake smash session. Our studio in Hendersonville, TN is full of props and backdrops to make your baby's one year session extra special. Email [email protected] for more information.