This post is a little late, well…. a lot late actually. Ethan's mommy just booked his 2 year old session. I was looking for his pictures to share with a First Moments client who is planning her baby's one year old session, and I realized that I never blogged Ethan's session. It was too cute not to share! His birthday fell at the perfect time for an outdoor cake smash. There were probably a lot of bugs and a lot of sweat, but the summer sunset lighting is too gorgeous to resist. As you can see, the heat didn't bother this guy!
I welcome cake smashes for all full one year old sessions. Full sessions last about an hour, and we save the cake for the last 15 minutes. I also now offer Cake Smash Minis in the studio for those of you that are interested in just a cake smash. If you are interested in booking a cake smash session for your baby, please click the Contact tab above for more information.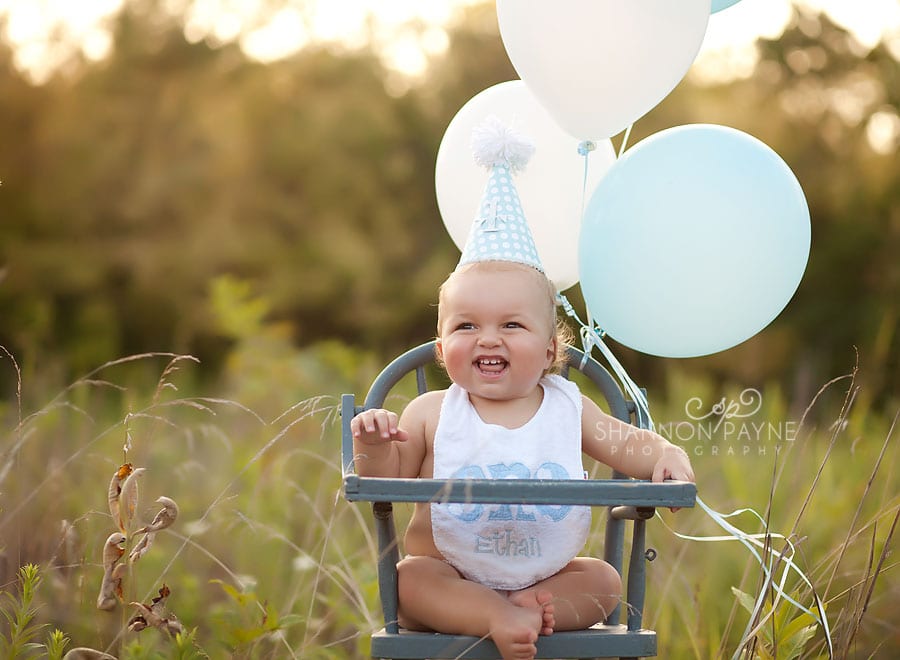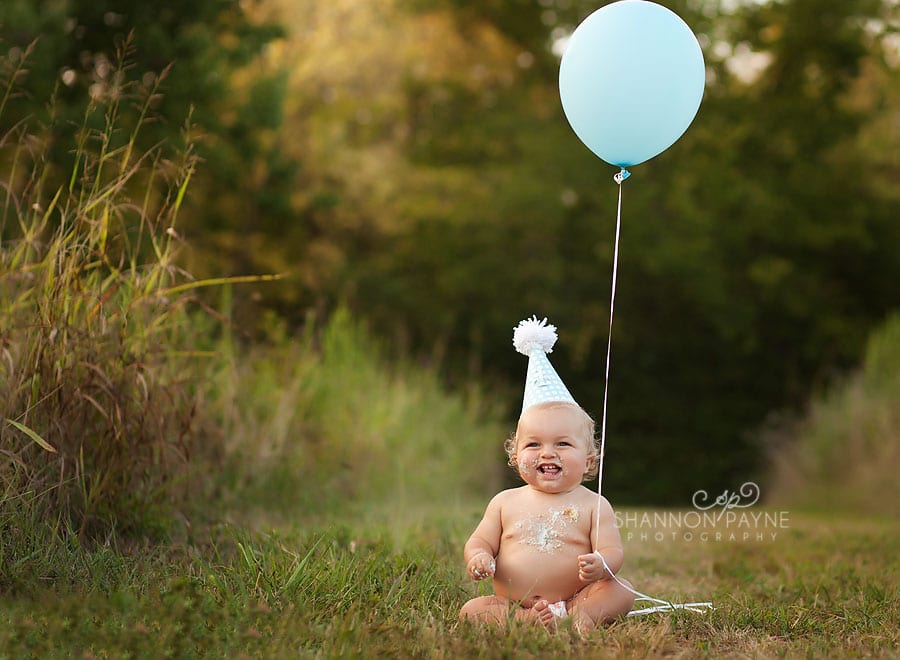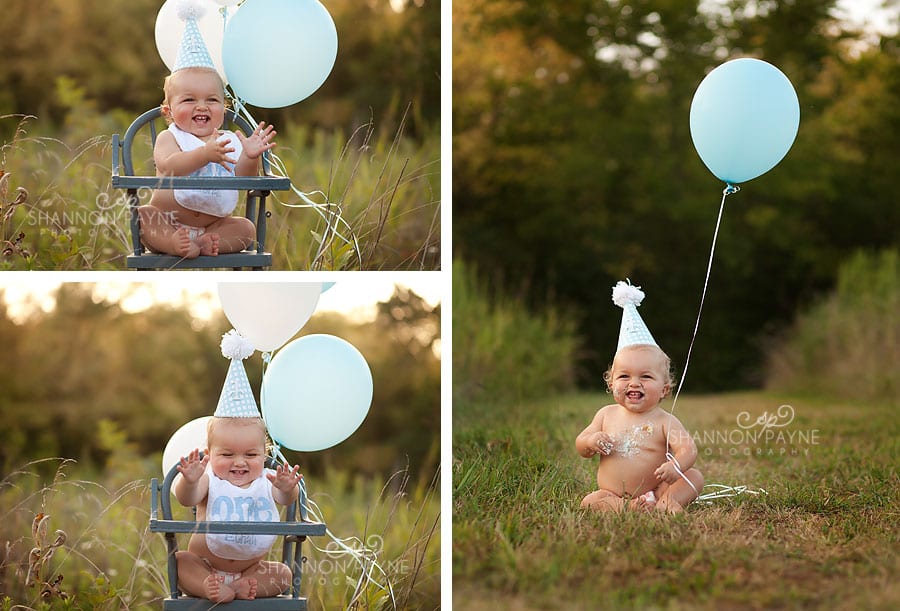 Shannon Payne Photography specializes in maternity, newborn, and baby photography. Cake smash sessions are included in your baby"s one year session. SPP also offers cake smash mini sessions for clients interested in only a cake smash session.