Edited to add outfits since I have so many people ask.  Top outfit is from Amazon and bottom outfit for cake smash is from Etsy.  The cake stand is from Hobby Lobby.  Thanks everyone!
First birthday milestone photos are some of our most fun sessions at SPP. They are usually full of laughs and lots of chasing. Whether babies are walking or crawling, they are on the move at this age. Our one year old portrait session start with milestone photos. Milestone photos capture your baby's personality and the milestones he or she has reached at this age.
This is Arlo. For his one year old portraits, we started outside for his milestone photos. His parents chose a simple outfit from my boys' studio wardrobe. I have several different looks that we can use at my Hendersonville studio. I have wooden backdrops, simple backdrops, and a lifestyle room indoors, and if weather allows, I have an outdoor space for outdoor milestone photos.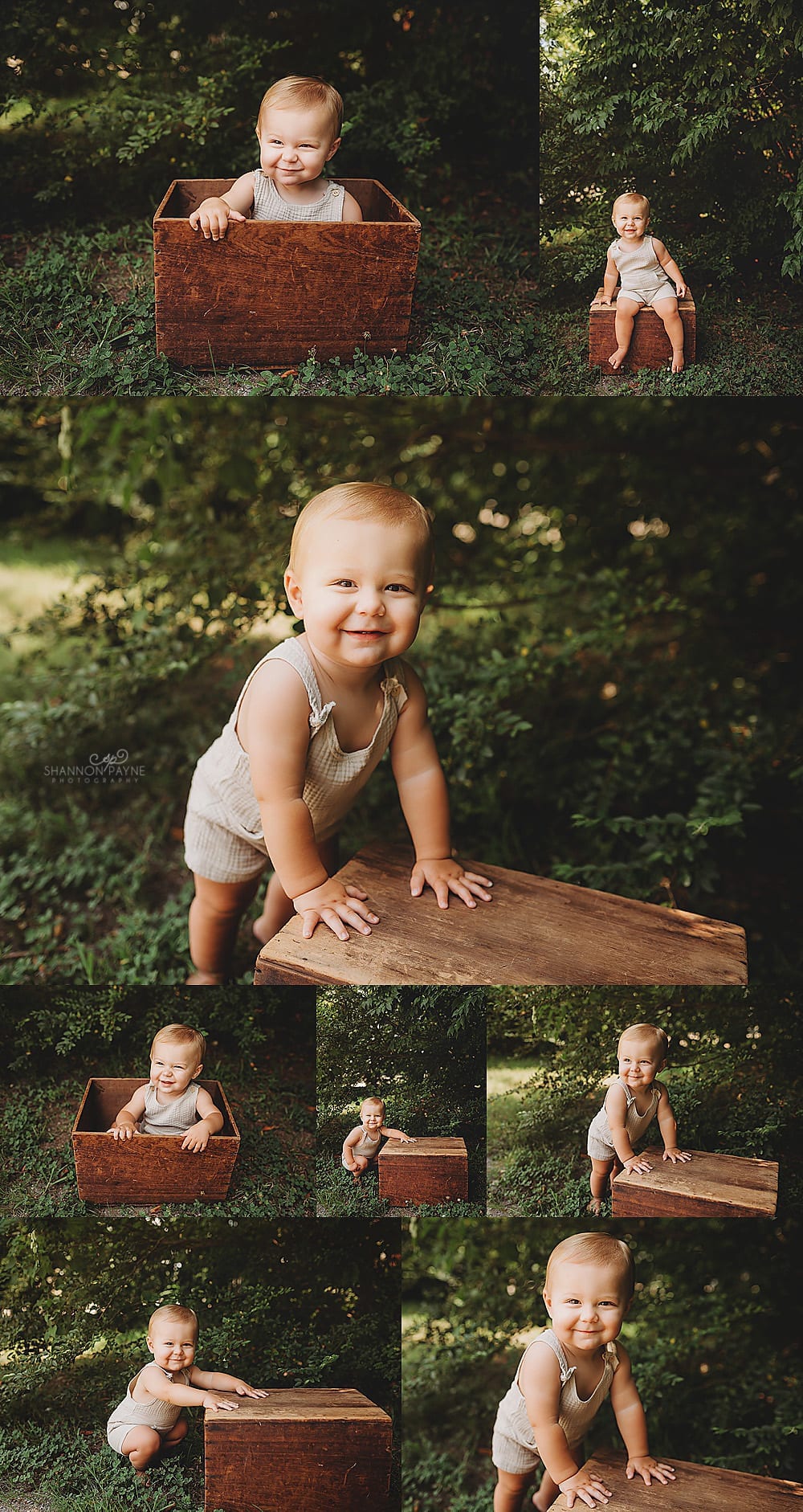 Once we have finished milestone photos, it's time for the fun stuff. Cake smash! Arlo's parents brought their own adorable chambray romper and a simple naked cake that we dressed up with some eucalyptus.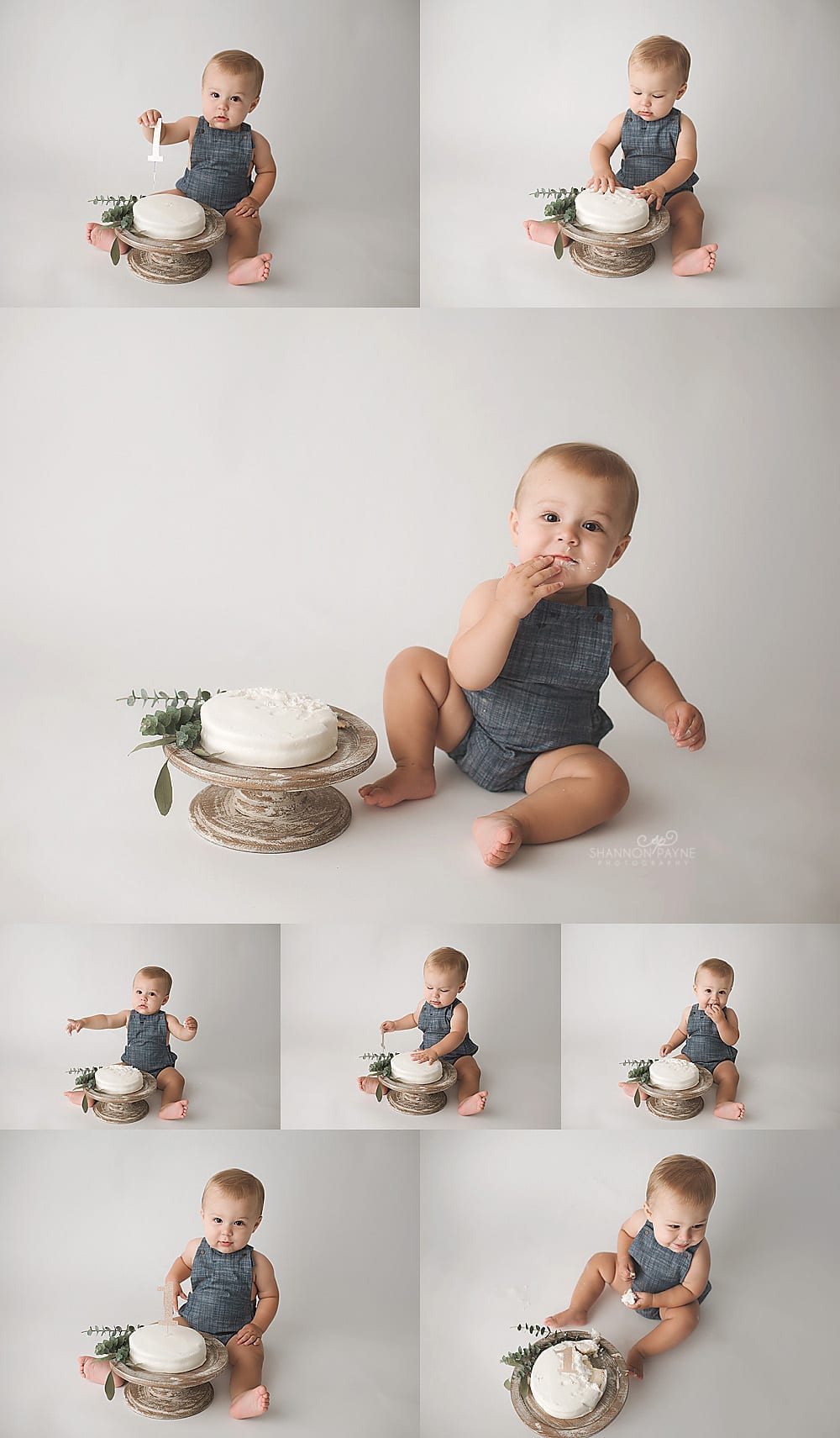 I absolutely LOVE cake smashes. First birthday milestone photos just aren't complete without a cake smash. I like to keep things really simple. Baby + Cake = ADORABLE There really doesn't need to be much else. I want the focus to be on your child without a busy background. Clients bring their own cakes. Naked cakes have become very popular. I think it is because of the simplicity, yet they are very versatile. You can keep them plain, add a cake topper, accent with a birthday theme, or decorate with flowers or greenery. To get more ideas of cakes that photograph well, visit my 1st Birthday Inspiration Pinboard.
This is Easton. He had SO much fun with his cake. So much so that he literally decided to dig in face first! Every cake smash is so much fun. Every baby reacts differently with the cake. I love watching them.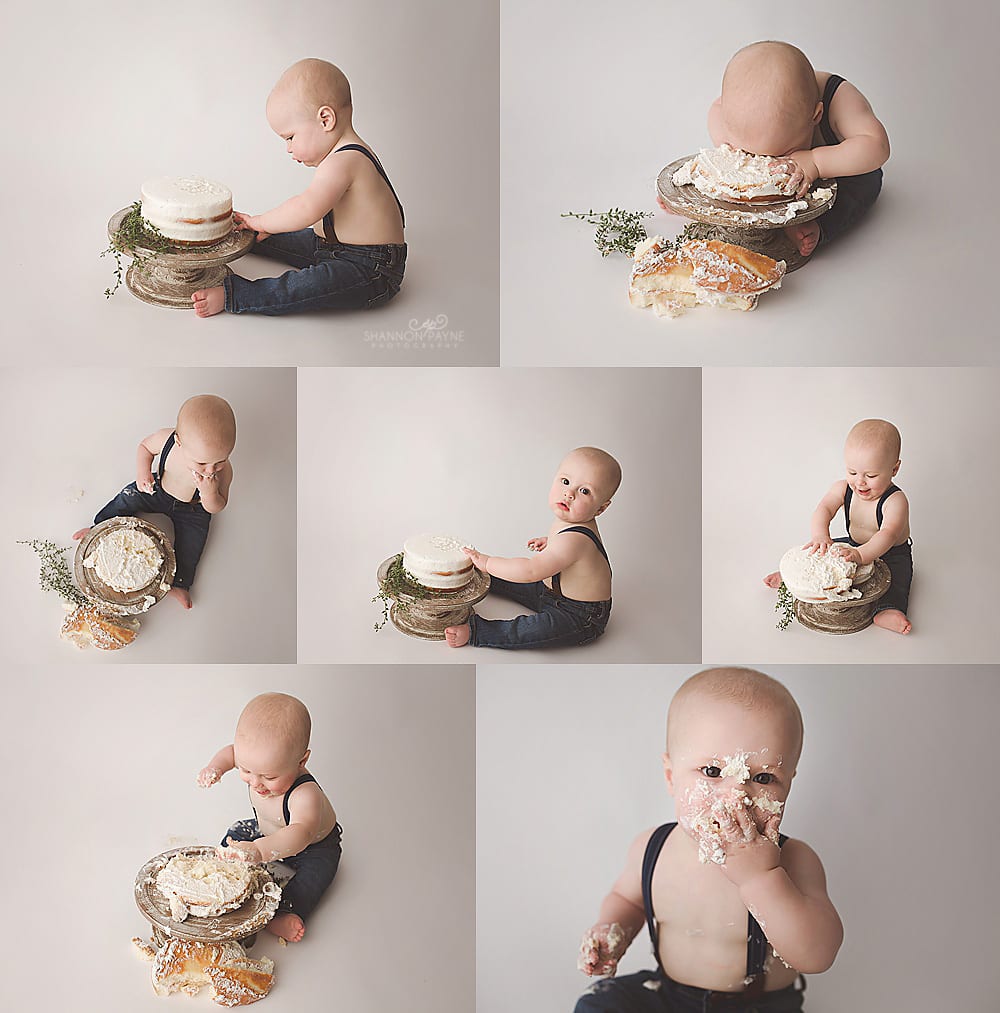 One of my favorite things about simple cake smashes is that they create beautiful images that can be used for wall art. My most popular product for first birthday milestone photos is the heirloom wood block storyboard. The photos are mounted on a sturdy wooden block that gives a rustic, organic feel. Your cake smash photos will be displayed beautifully.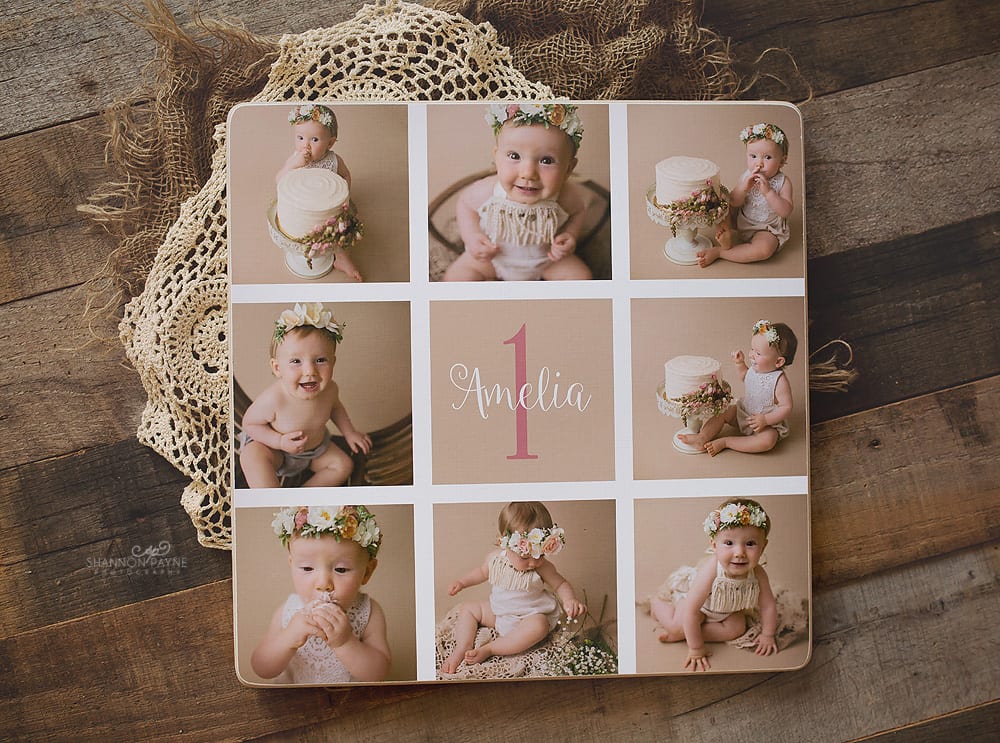 If you have a baby and have not scheduled professional portraits, it is not too late to get timeless photos of your baby. Our Milestone and Cake Smash photos are some of our most popular sessions. I would love to hear from you.