Baby Plan packages are some of our most popular packages at SPP.  Babies grow and change so much during their first year.  You truly blink, and they have changed again.  I absolutely love getting to know families as their babies grow.  Each session is fun and challenging in it's own way.  Jaxson is one of my First Moments babies.  This means I get to see him every 6 months for photos. We started with his newborn photos and finished his baby package with 6 month and 12 month photos.
Sitter Milestone Photos
My favorite milestone to document after newborn photos is sitting.  Babies typically start sitting around 6 months.  Sometimes they are sitting steady enough for pictures on their own, so we may push this closer to 7 months.  I also keep props like bowls and buckets to help keep baby steady.  This milestone is so much fun because babies are typically very happy around this age.  They are past the colicky stage and separation anxiety hasn't kicked in yet.  They love to play, listen to funny sounds, and see new things.  Personalities are starting to shine.  Some babies are very timid and take time adjusting to new environments.  Others are smiling the second they walk in the door.  I recommend scheduling any baby photos around your baby's nap time.  We want your baby to have a full tummy and be well rested for photos.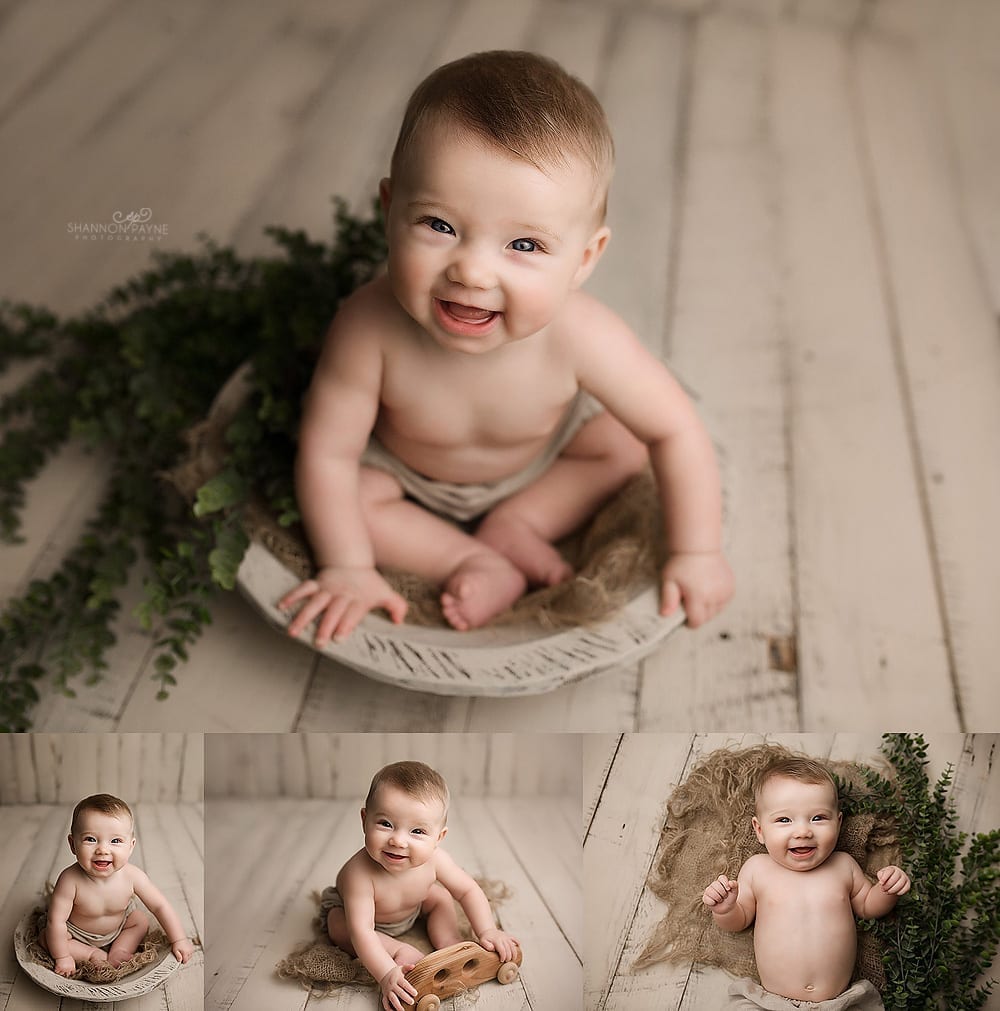 One Year Cake Smash Photos
When your baby turns 1, we will get milestone photos and celebrate with a cake smash.  Most babies are on the move at this age, which brings about a whole new challenge.  Parents may do a lot more baby wrangling at this stage!  Many babies are crawling and some are even walking.  Regardless of the milestones a baby has reached, they will be showing opinions, wants, and needs much more than they do at 6 months.  That especially goes for cake smashes.  Some babies love the cake and others do not.  This makes photos special and unique.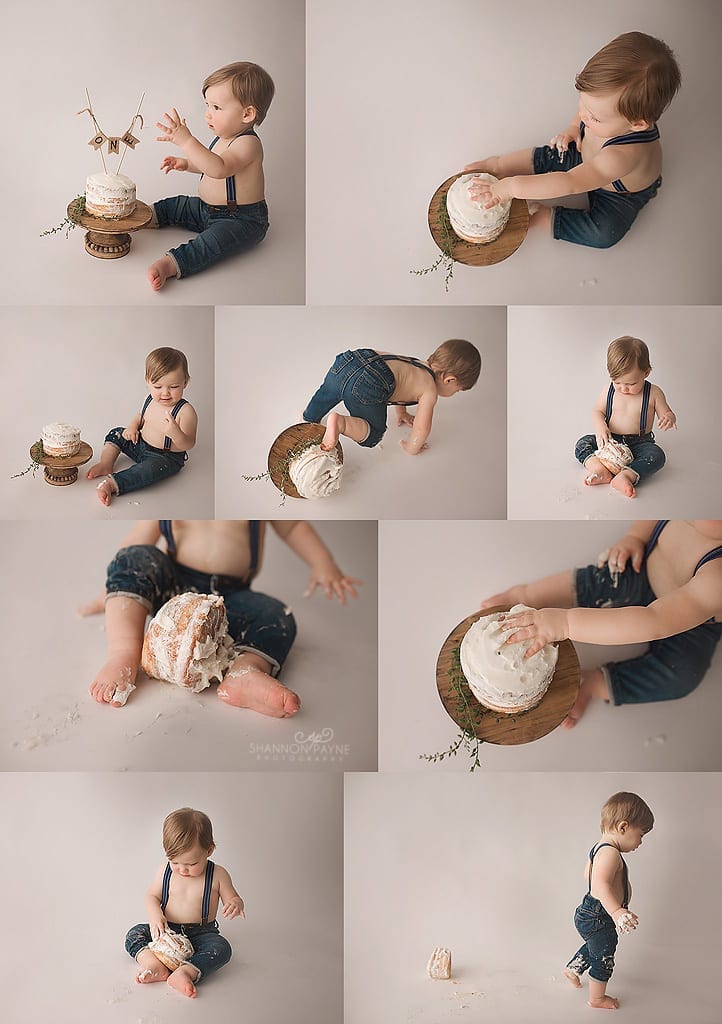 Birthday Storyboard
I love this storyboard from Jaxson's birthday photos.  It shows the fun sequence of events during his cake smash.  He really did not eat much cake, but that is totally fine.  Many parents are surprised that their baby won't eat the cake.  I think the exploring part is just as much fun.  Jaxson's exploring including knocking his cake of the stand and running away!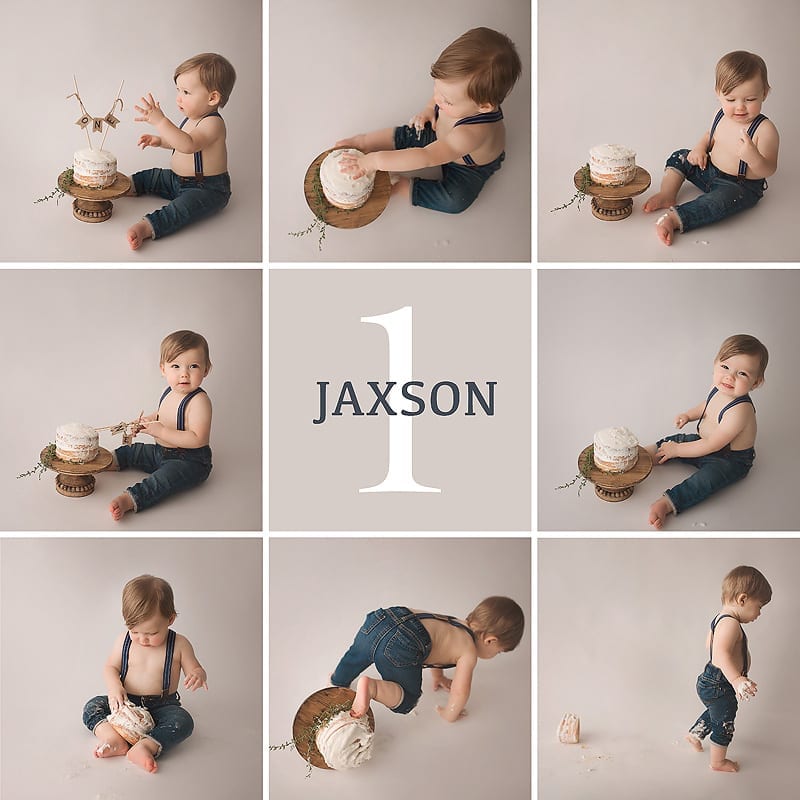 I would love to discuss the options for milestone photos with you.  I offer several milestone packages as well as First Moments packages that give a discount when you book 2 or more photo sessions.  Feel free to email me at [email protected] or click on the Contact tab.