Graduation Poses For Guys
As a mom of 2 boys, I LOVE creating senior sessions for boys.  Boy senior experiences aren't quite as elaborate as girls.  We don't have a stylist or professional hair and makeup.  But boys do have hobbies and passions, and I love incorporating those into their senior portraits.  Hayden is in the middle of 3 boys.  I photographed his older brother's senior photos a few years ago.  He is graduating from Pope John Paul II High School, or JPii as we call it in Nashville.  Lacrosse is a huge part of his life and their family, so we made it a big part of his senior photos as well.  There is not as much inspiration for senior boy poses as there is for girls, so I want to share some ways that we personalized Hayden's portraits.
Use the High School as a Location
Hayden's high school has a beautiful campus.  It not only makes a great location for photos, but it also is a location with meaning.  All 3 boys will graduate from this school, so they will each have some of their senior photos taken there.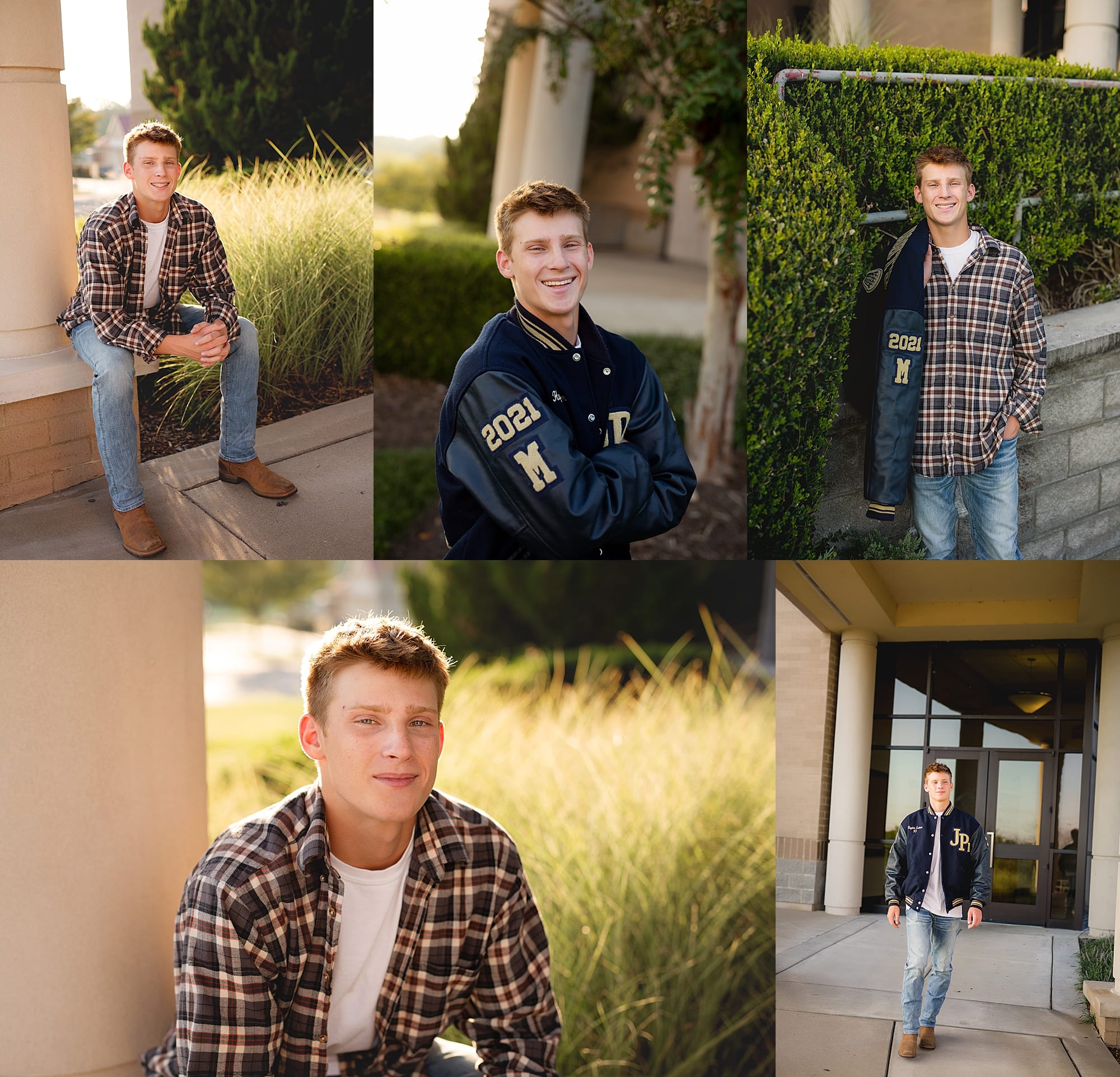 Include the College He Will Attend
Hayden had just applied to UT Knoxville when we photographed his senior session.  So we snuck in a little orange.  And graduating during a global pandemic?  We had to get one photo with a mask.  I know we all want to forget this time, but it will be a big memory for all of us.  Especially our graduating seniors!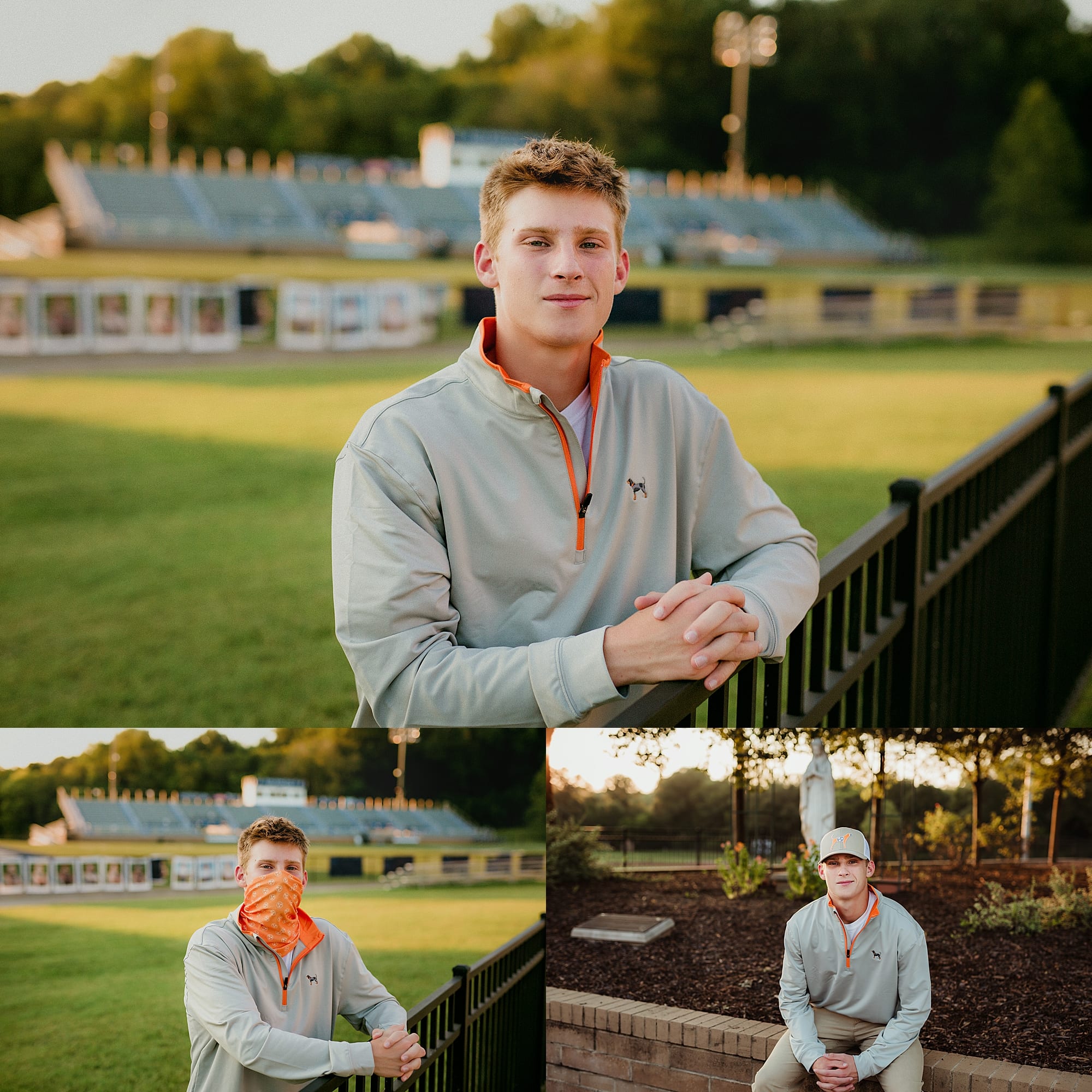 Lacrosse Poses
Hayden plays lacrosse, so this was his family's number one request for photos.  This sport is so important to them.  No matter what sport you play, incorporating your sport is a great way to personalize your senior photos.  Since we shot Hayden's portraits at his high school, we were able to use the bleachers and field for his lacrosse photos.  These are definitely my favorites!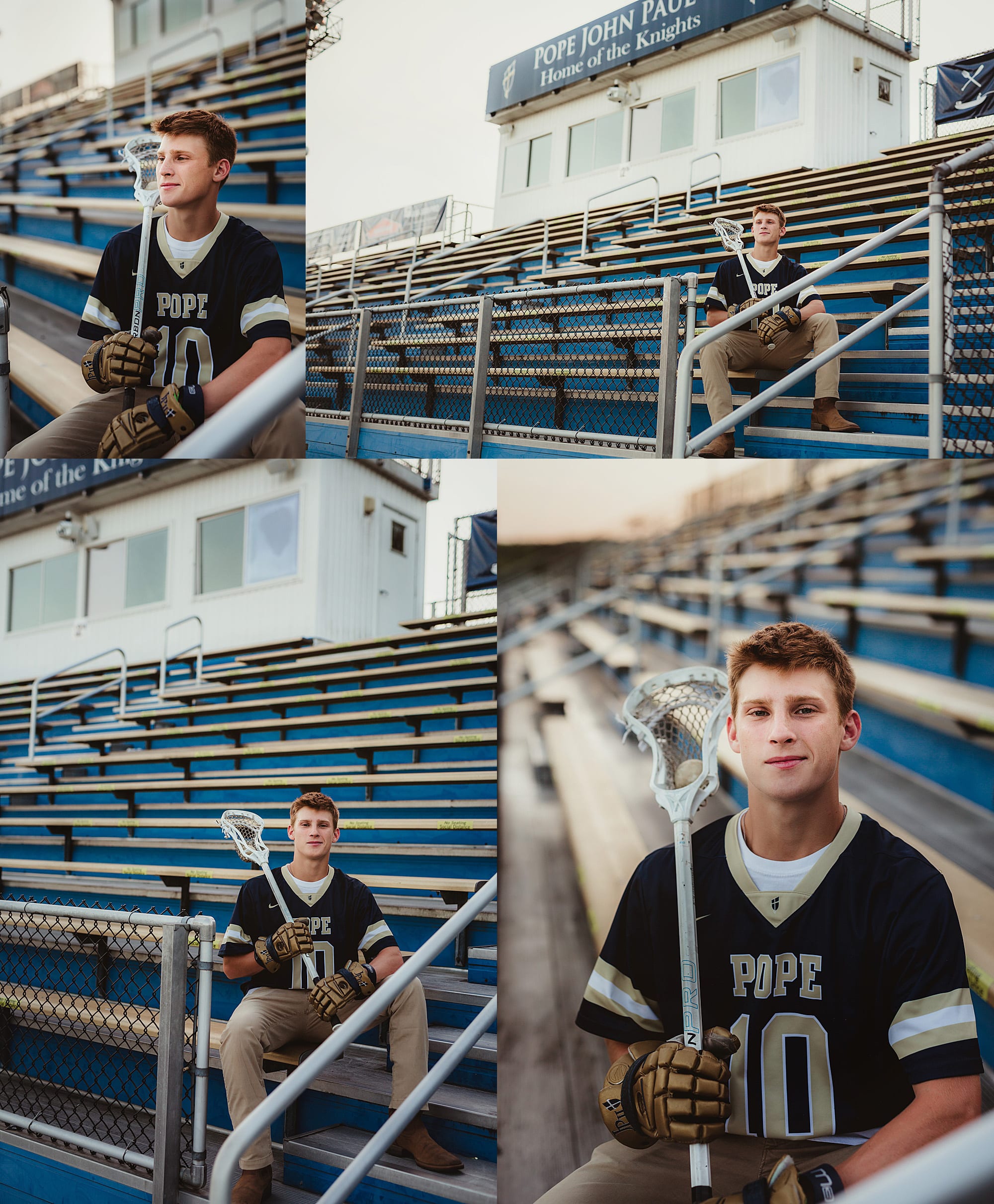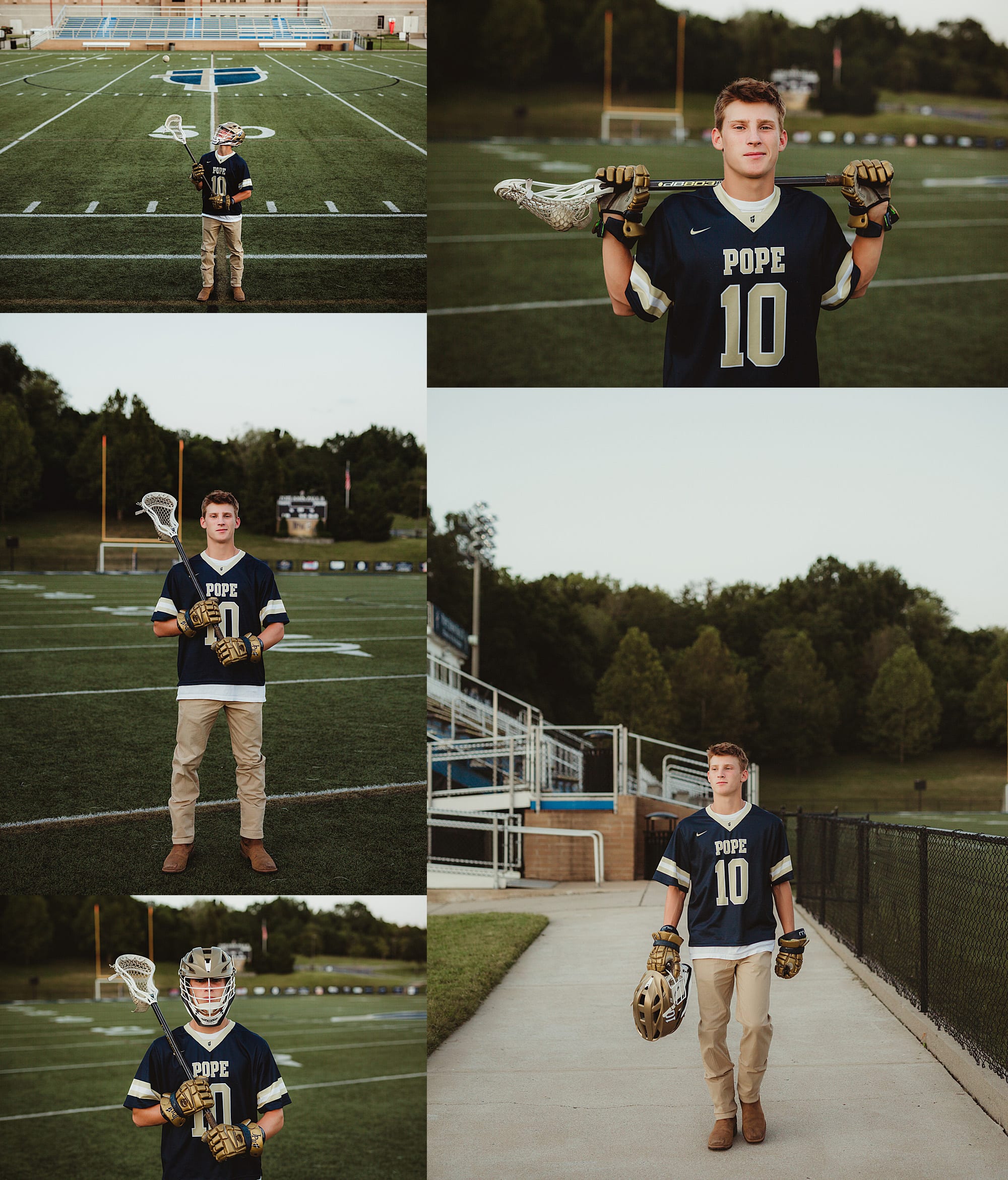 Lacrosse Silhouette Poses
We finished up Hayden's senior shoot at sunset with some lacrosse silhouette poses.  These were so much fun to create!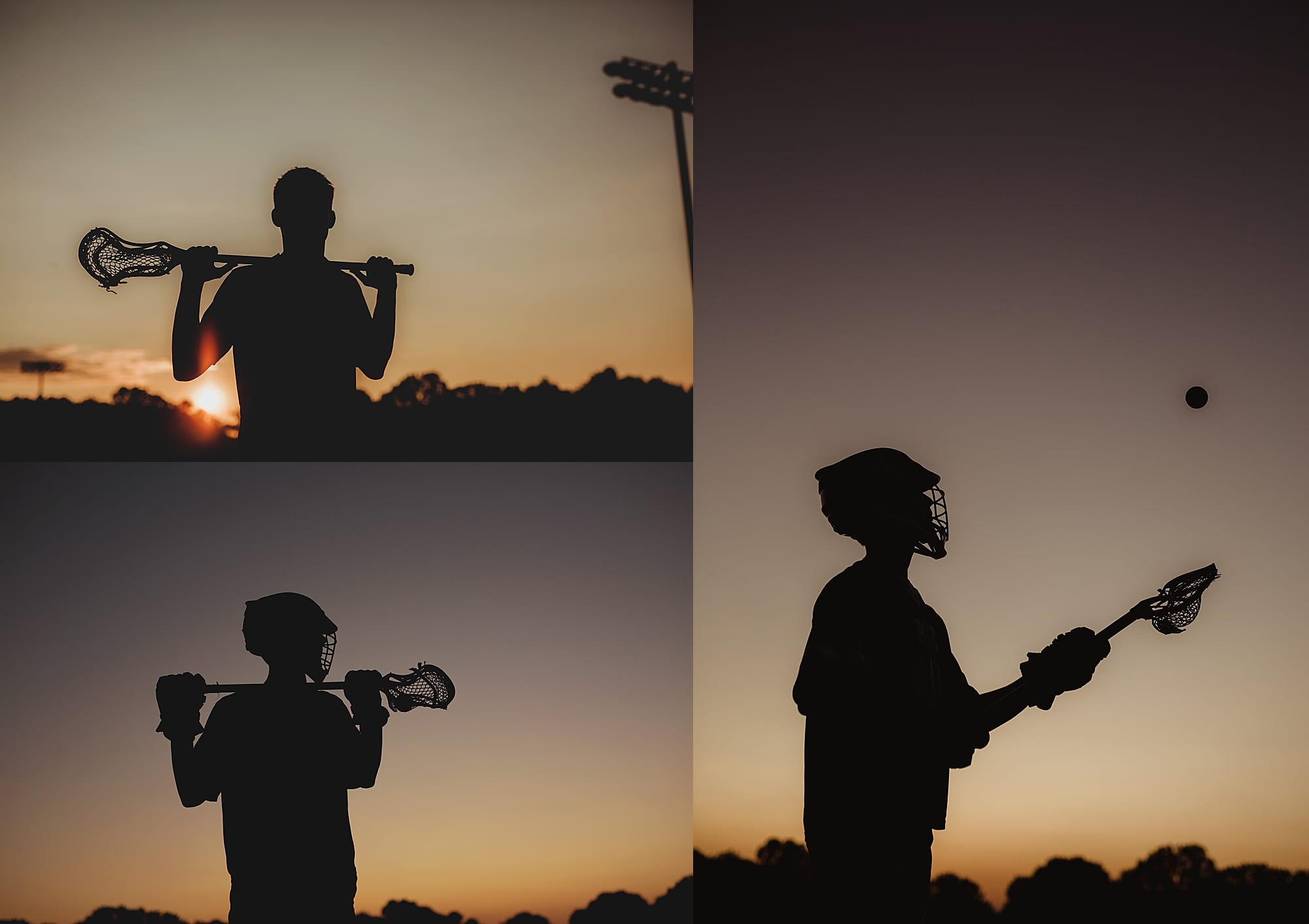 Senior photos for boys don't have to be boring or something that you dread.  We got all of Hayden's photos done in a little over an hour.  And I think he may have even enjoyed them!  I'd love to plan your son's senior session today.  Contact me for more details.