Liam and Noah were my second set of twin boys within a few weeks of each other, and I was in twin heaven at the studio. These two loved to snuggle up and seemed to melt into each other whenever they were together. It was precious to watch.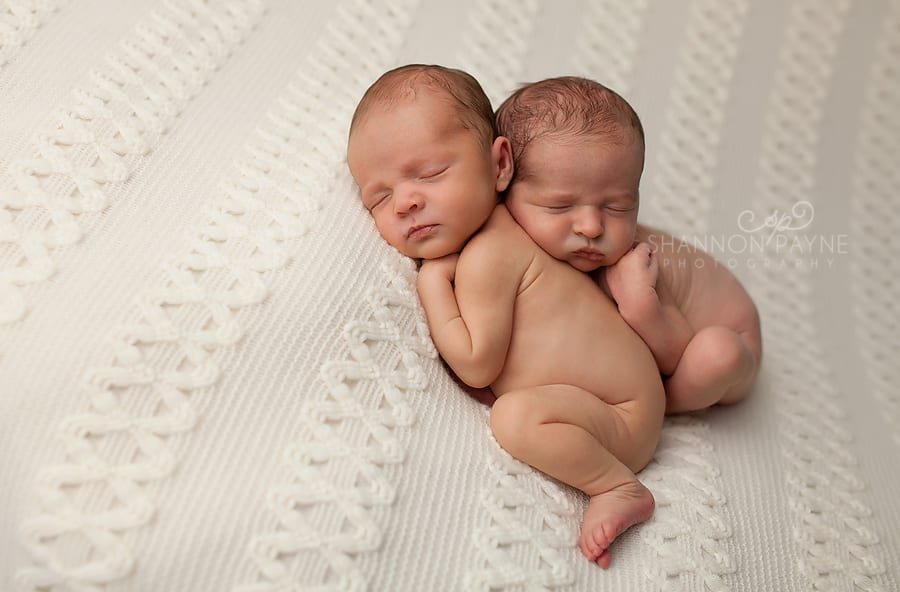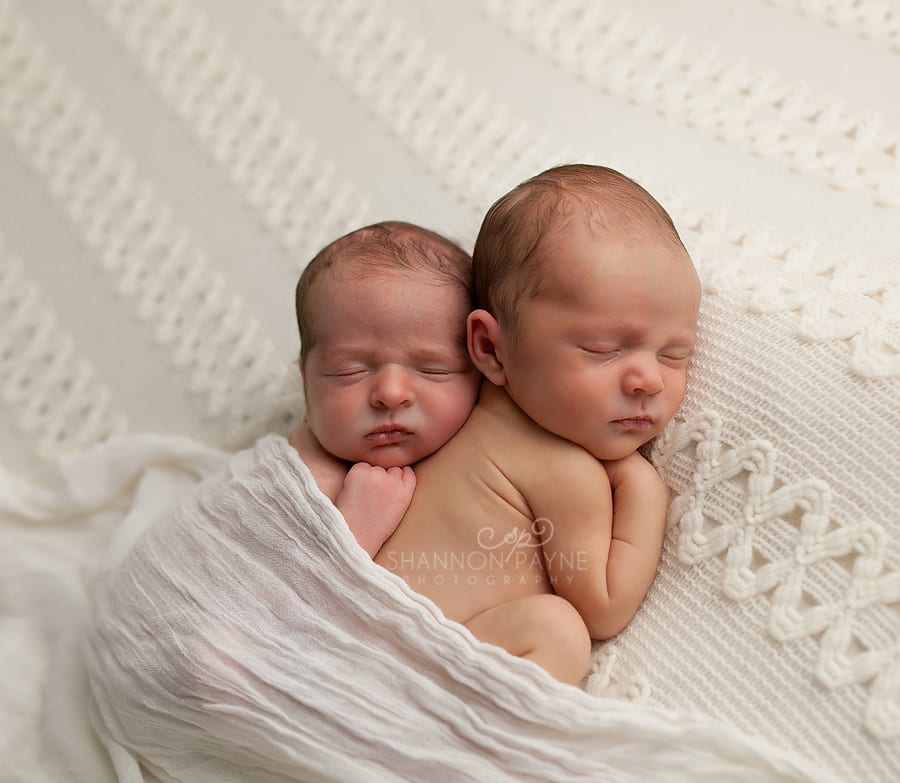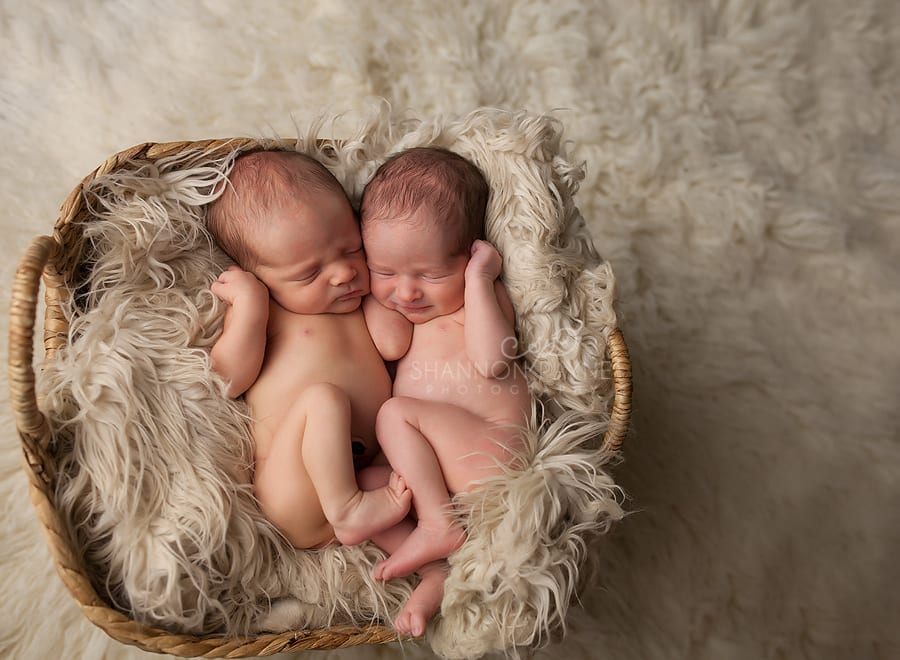 I always make sure each twin gets a few individual pictures.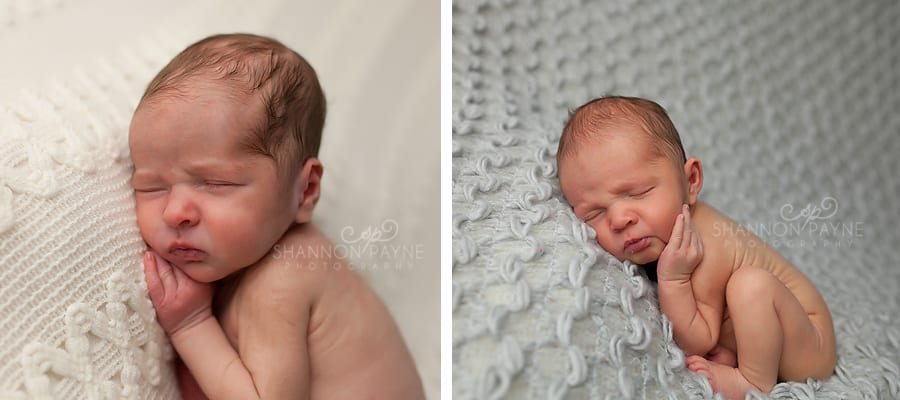 Their mom said that they turn their heads towards each other like this when they are laying together. Best friends for life.