I LOVE cake smashes, and I love twins even more. So when you put the two together, it's a pretty perfect session for me. These gorgeous girls may have won the award for quietest cake smash ever. They just sat and quietly munched on their cake. They were absolutely precious. Happy birthday pretty girls!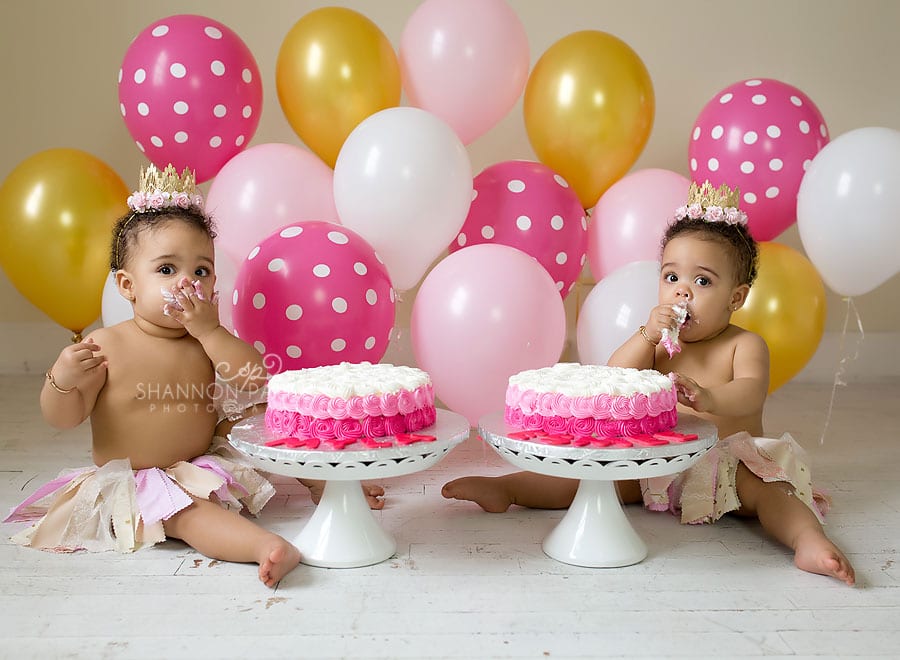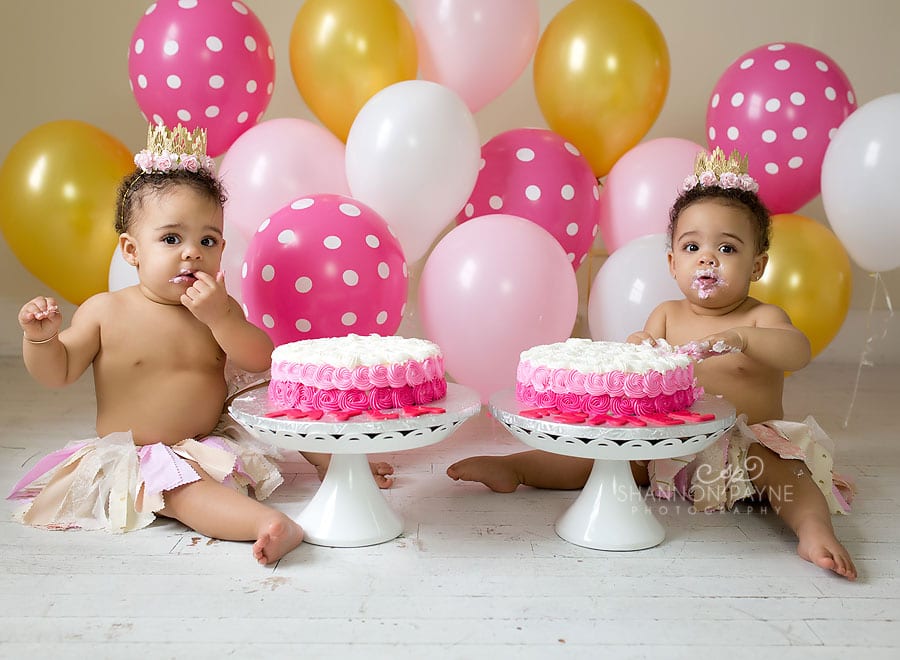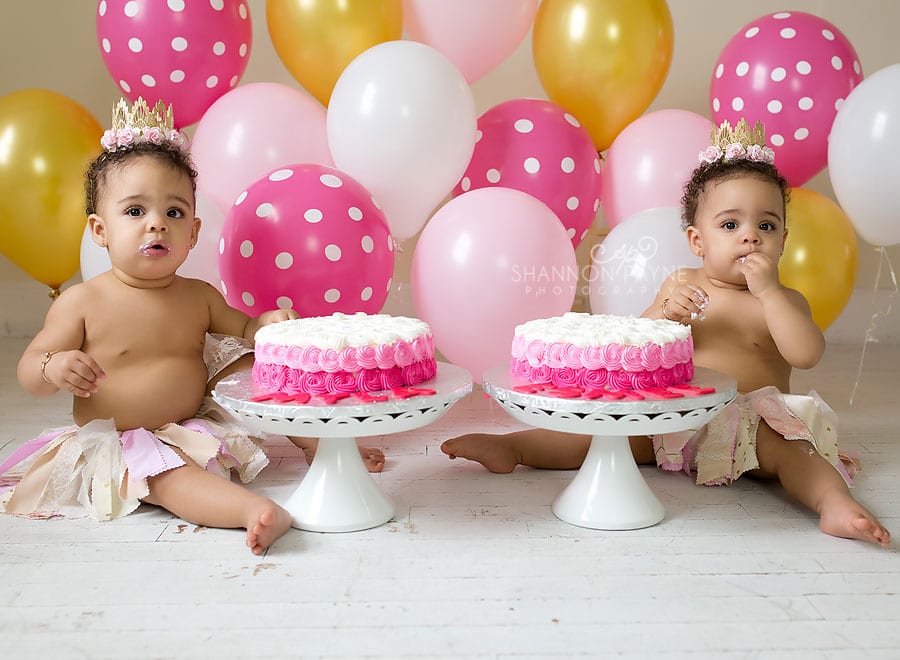 My favorite from the session. They were digging in!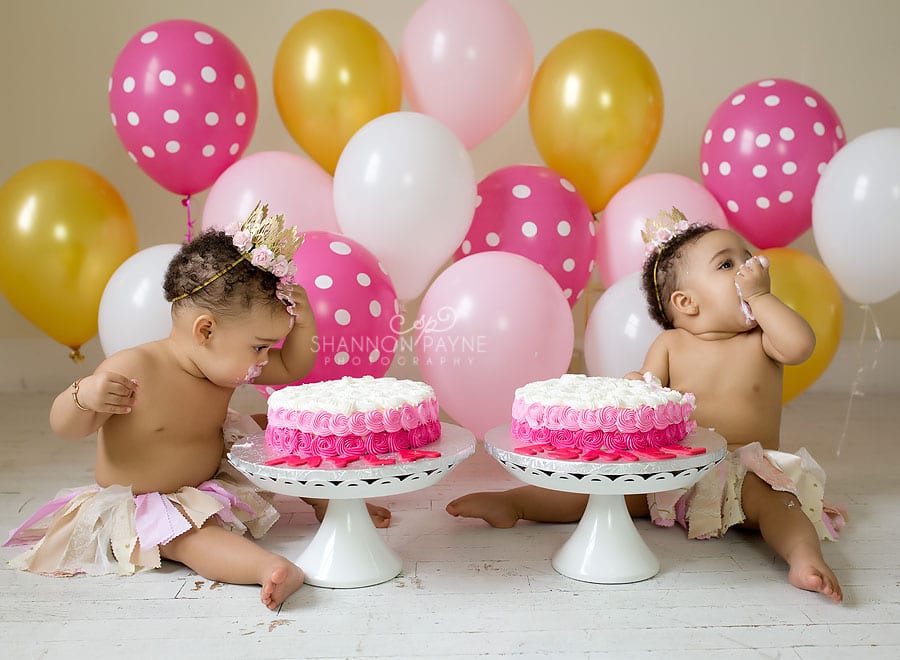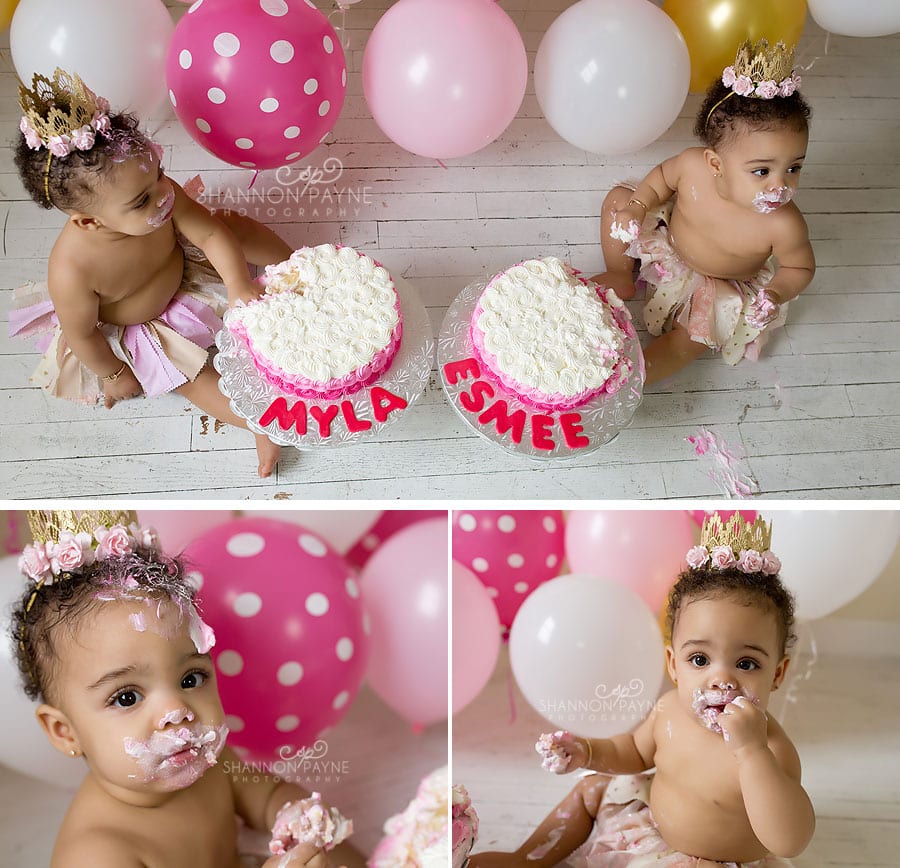 Shannon Payne Photography specializes in maternity, newborn, and baby photography. Cake smash sessions are included in your baby"s one year session. SPP also offers cake smash mini sessions for clients interested in only a cake smash session.