Newborn Photo Album
I remember when I was a little girl, and I loved looking through our family photo albums. My mom kept out baby books and family albums on shelves in the living room to display.  I'd spend hours flipping through the pages.  A few years ago, I went to visit my parents in Florida, and those albums were the first thing I grabbed.  When my dad passed away, my mom started cleaning out their house and asked my sisters and I what we wanted.  Can you guess the only thing I asked for?  Yep, pictures.
In this digital age we find ourselves keeping our photos on our phones and computers.  Our kids don't have the luxury of opening up an album and physically touching their pictures.  Photos from our most memorable moments are locked away on a screen.  They are never printed, framed, or displayed in our homes.  I am guilty of it myself!  My goal as a photographer is to make the printing part easier on you.  One of the best ways to display your beautiful photos is through a gorgeous fine art album.
Fine Art Album
I offer heirloom albums that will stand the test of time.  You have your choice of covers including leather and linen in a variety of colors to fit your style.  Each album is custom designed with your favorite images. Pages are bound without a hinge so that images can be displayed flat.  I offer albums in sizes 8×8 and 10×10 with your choice of 10 and 20 pages.  You can choose all photos from a newborn session or your baby's first year.  If you are a First Moments client, this is a great way to store all of the photos from your baby's first year.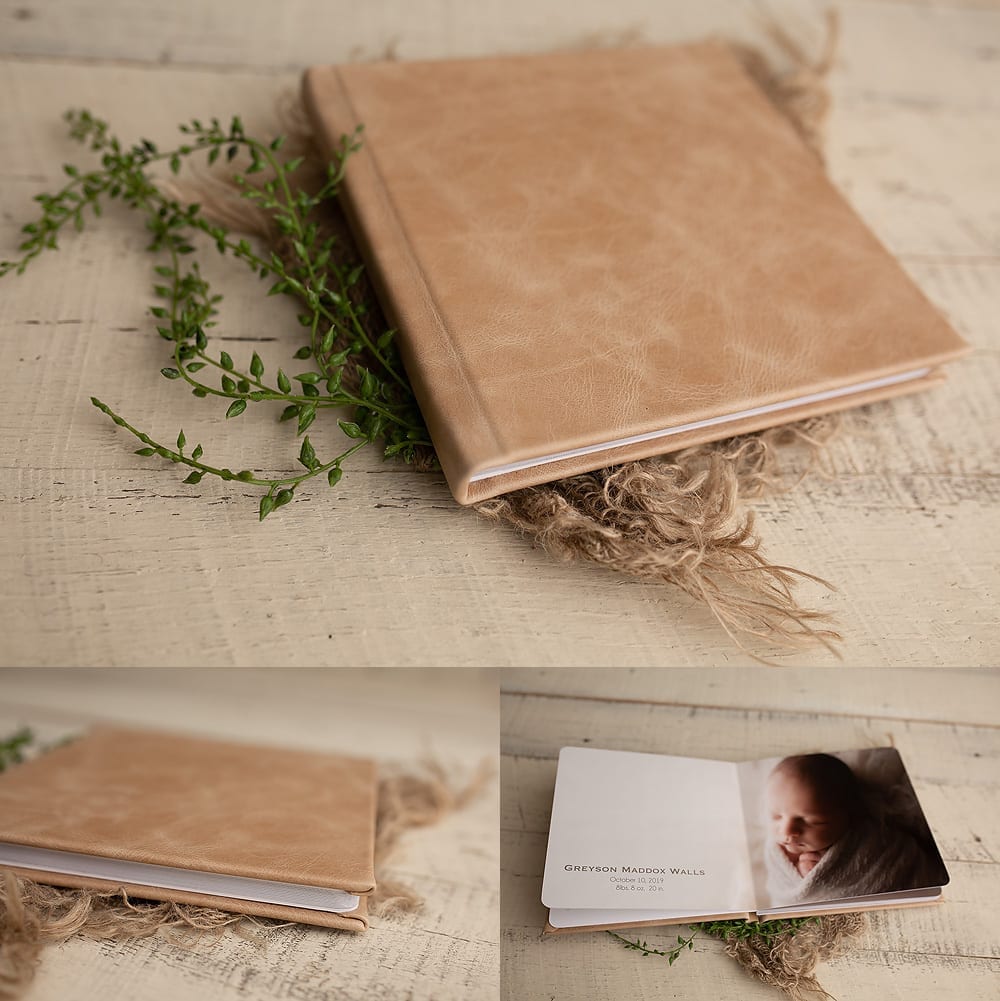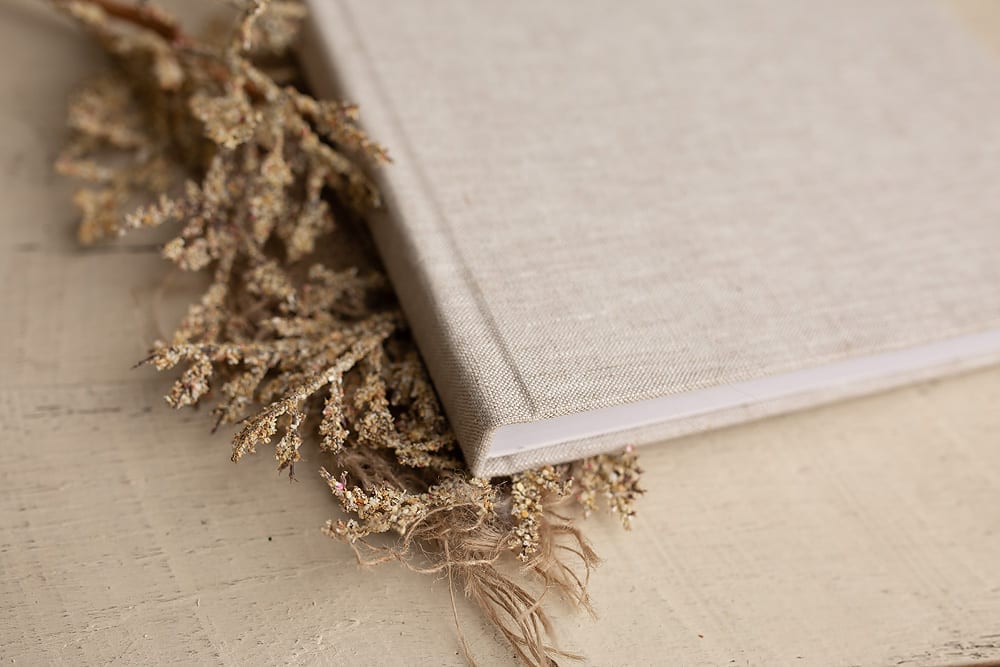 Would you like to know more about our products? Feel free to contact me to learn about all of the products we offer. If you are a current client, you can order your album through our online product store.