Nursery Collection Wall Art
As you begin to plan what to do with your newborn photos, you may be wondering where and how to display them.  My newborn collections all include digital files, but I highly recommend selecting a custom piece of wall art to display your photos at home.  One of my favorite products that I offer is the Heirloom Wood Wall Art.  I love the timeless, rustic look.  I am a lover of texture, and these give me all the feels.  These can be displayed on the wall, as a gallery wall, or on an easel on a table.  I am excited to offer a new product to display your newborn photos.  These are storyboards connected with twine.  I offer several different sizes and arrangements.  Each display is custom designed.  You can add baby's name and/or birth stats.  It makes a beautiful keepsake for your baby's nursery.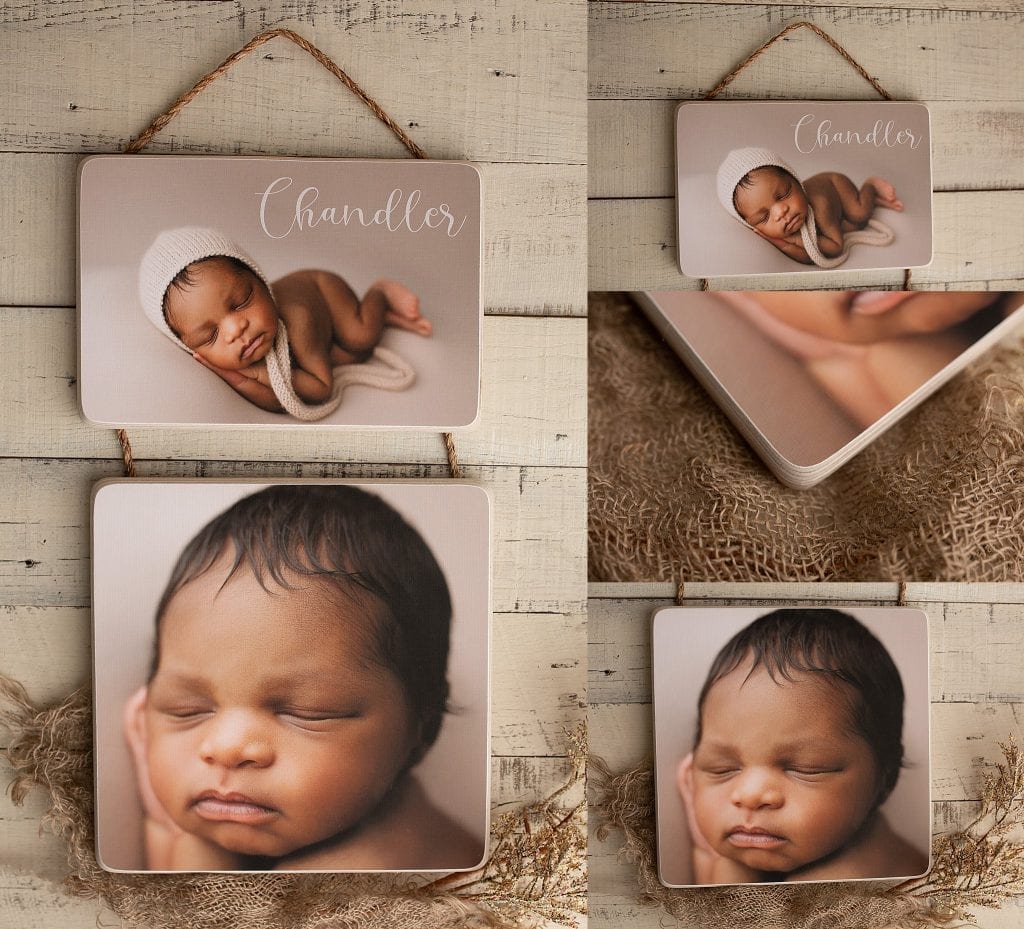 Print Your Photos
I know in this digital age, it's easy to keep all of your photos displayed on your phone and computer.  But as we all know, time flies.  Months pass by and you realize that you haven't printed any photos.  Adding custom art to your newborn session is a great way to get wall art that is ready to hang.  These pieces come ready to hang and can easily be hung with a screw or cute knob.  Even though these items are new, previous clients won't miss out.  You can order these too!  If you have any questions, don't hesitate to ask!