Personalizing Your Baby's Newborn Photos
Meet Zander.  Gorgeous skin, long wispy eyelashes, and pouty lips.  Yep, that's Zander in a nutshell!  He is the first baby for his parents.  Every newborn session is special.  But for first time parents, it is SO important for them to have a great experience.  I know as a new mom, I was super nervous about everything.  So I always strive to make parents feel comfortable and know that they can trust their baby in my hands.  I also want them to LOVE their newborn pictures so personalizing your baby's newborn photos is very important to me.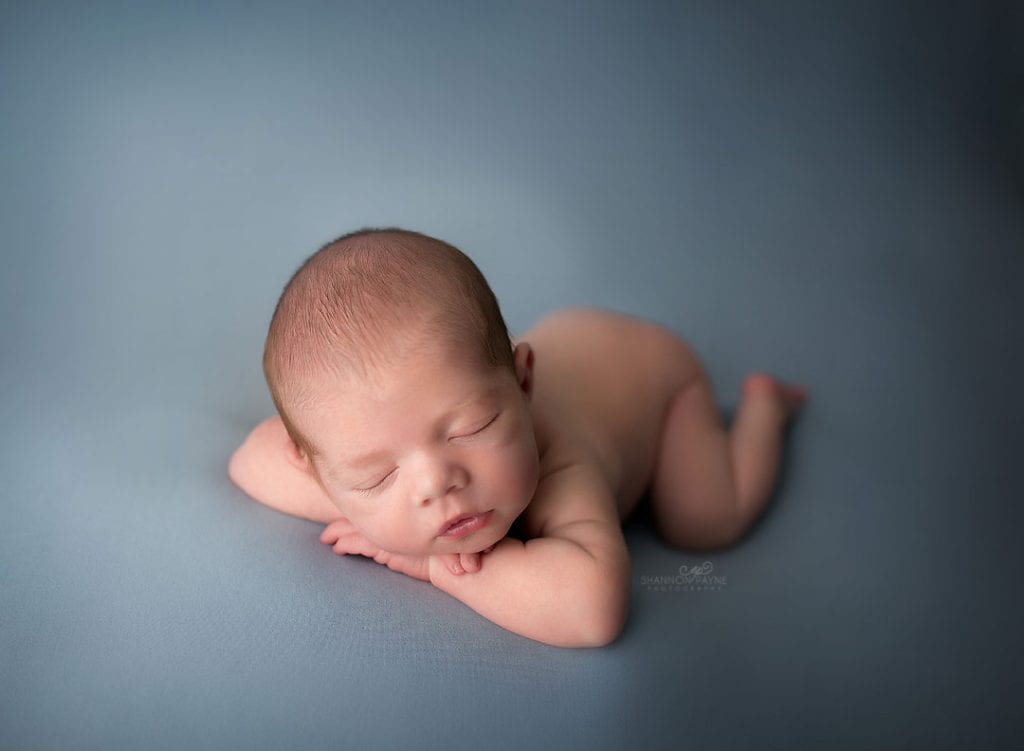 Personalizing Your Baby's Newborn Photos
When clients book their baby's newborn photos with me, they fill out a Client Agreement and Planning Guide.  This is a form where they can tell me special requests such as colors, nursery colors, props, and poses that they love (or don't love).  I use this guide to help setup for the session at my Hendersonville newborn studio.  Almost every prop, accessory, and fabric you see on my website is at my studio.  When I say my studio is fully stocked, I mean it!  It can be overwhelming looking at my huge prop collection, so I have everything ready for you when you arrive.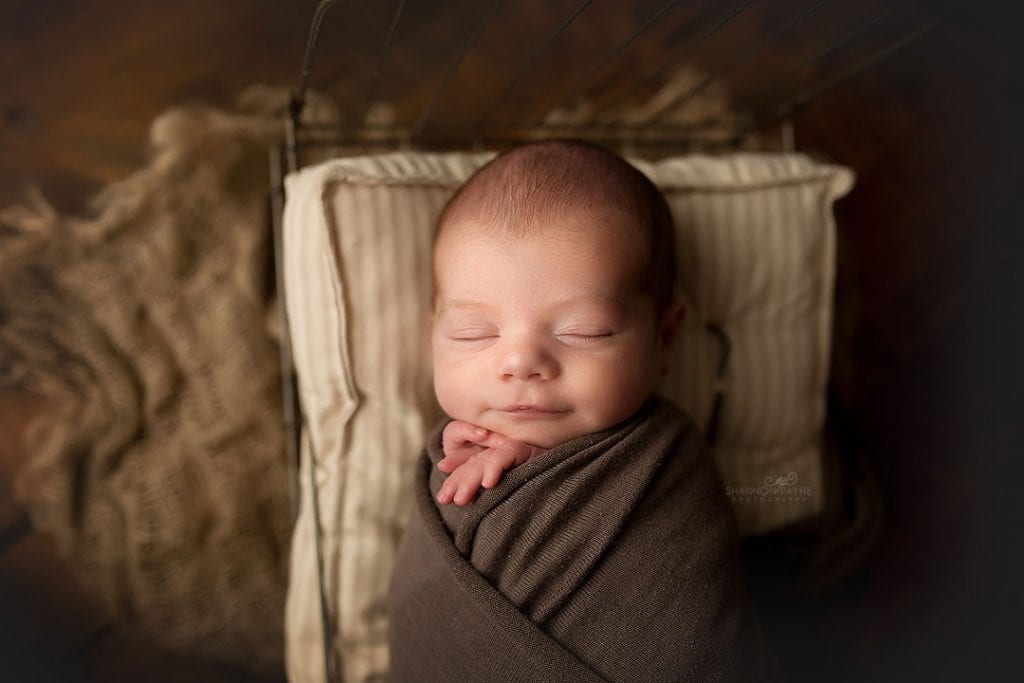 Incorporating Personal Items
A great way for personalizing your baby's newborn photos is by incorporating personal items.  Another question that I ask my newborn clients is "Do you have any personal items you'd like to incorporate."  Here is Zander's mom's response to this question.
"Since this is our first and it is a boy I want to make sure we capture my husbands service in some of the pictures. He will be retiring in 3 years so I think this will be our only child while he is still serving. I see so many cute pictures with the baby by their boots or wrapped up in the dads arms while they have their uniform on. So I want to be creative with these pictures. I also want to make sure we get cute pictures as a family."
I knew we would have to make that an important part of his newborn portraits, and I absolutely LOVE how they turned out.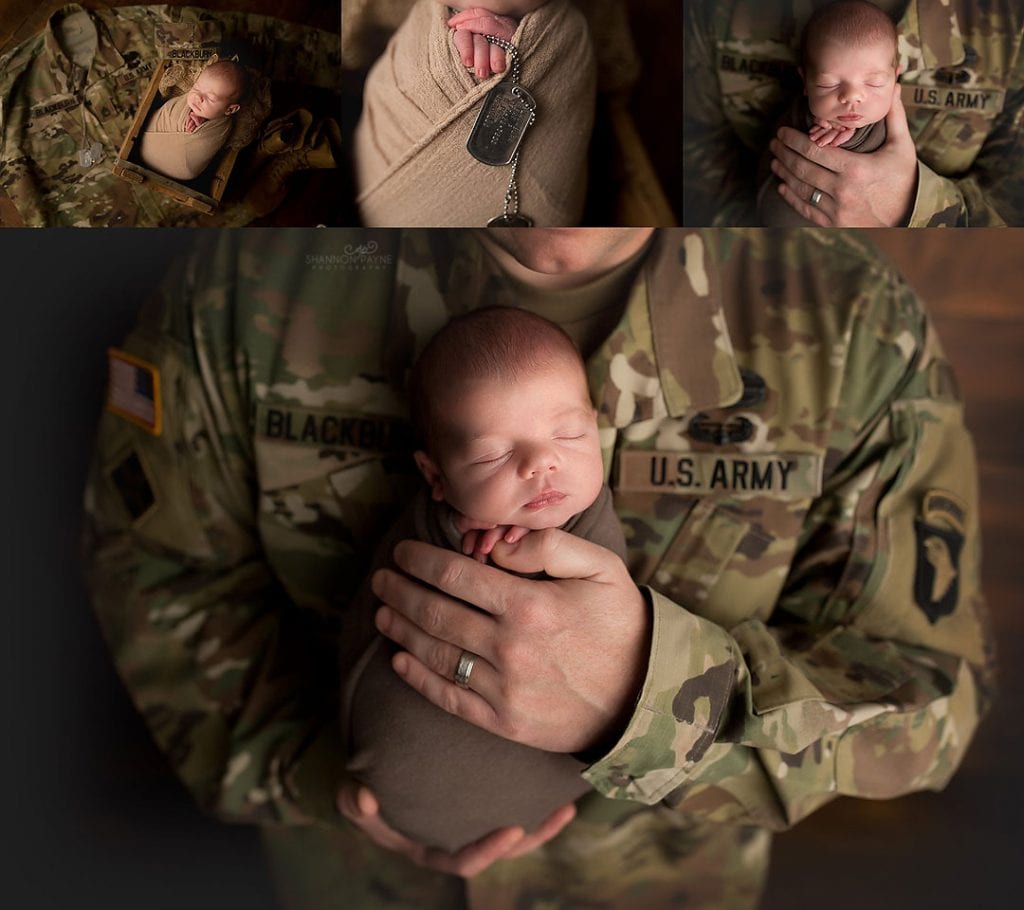 Documenting Baby's Details
Zander started his newborn session wide awake.  However, he quickly started dozing off.  Once those little eyes shut, I noticed his long, gorgeous lashes and knew I needed to document them.  Plus it gave him a little extra time to get good and sleepy.  Bonus!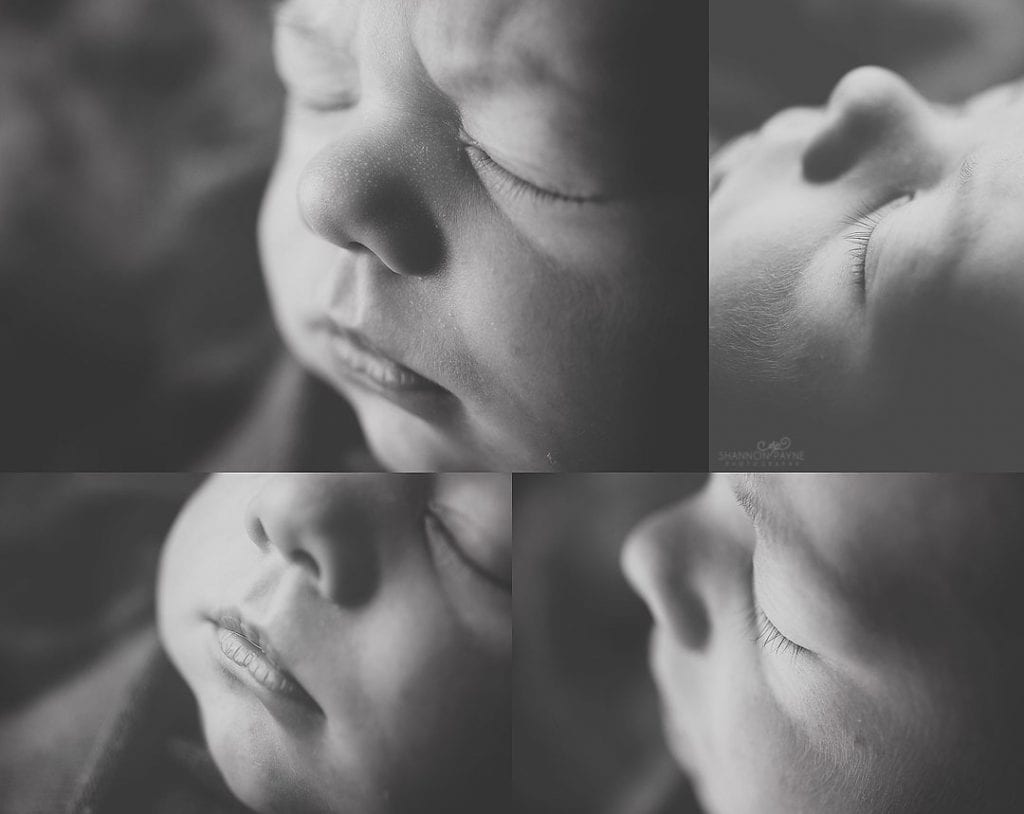 Baby Led Posing
Zander LOVED being wrapped up.  I mean, loved it!  However, his mommy really wanted a froggy pose with his little hands on his face.  Annnnnnnd that meant I needed to unwrap him.  There's always a little bit of finger crossing that comes with getting babies unwrapped.  But oh my goodness, look at this cuteness we captured as I was unwrapping him!  I could have eaten him up!  Of course, we had to document it too!  Spoiler alert: Zander was NOT a fan of the froggy pose, and that's ok!  Not every baby is going to do EVERY pose.  That is what makes each and every newborn photo session unique.  Because not every baby will lay so chill with his hands behind his head either.  (Zander DID let us get that beautiful pose on the blue blanket at the top of this post.  That was our compromise for not liking the froggy pose!)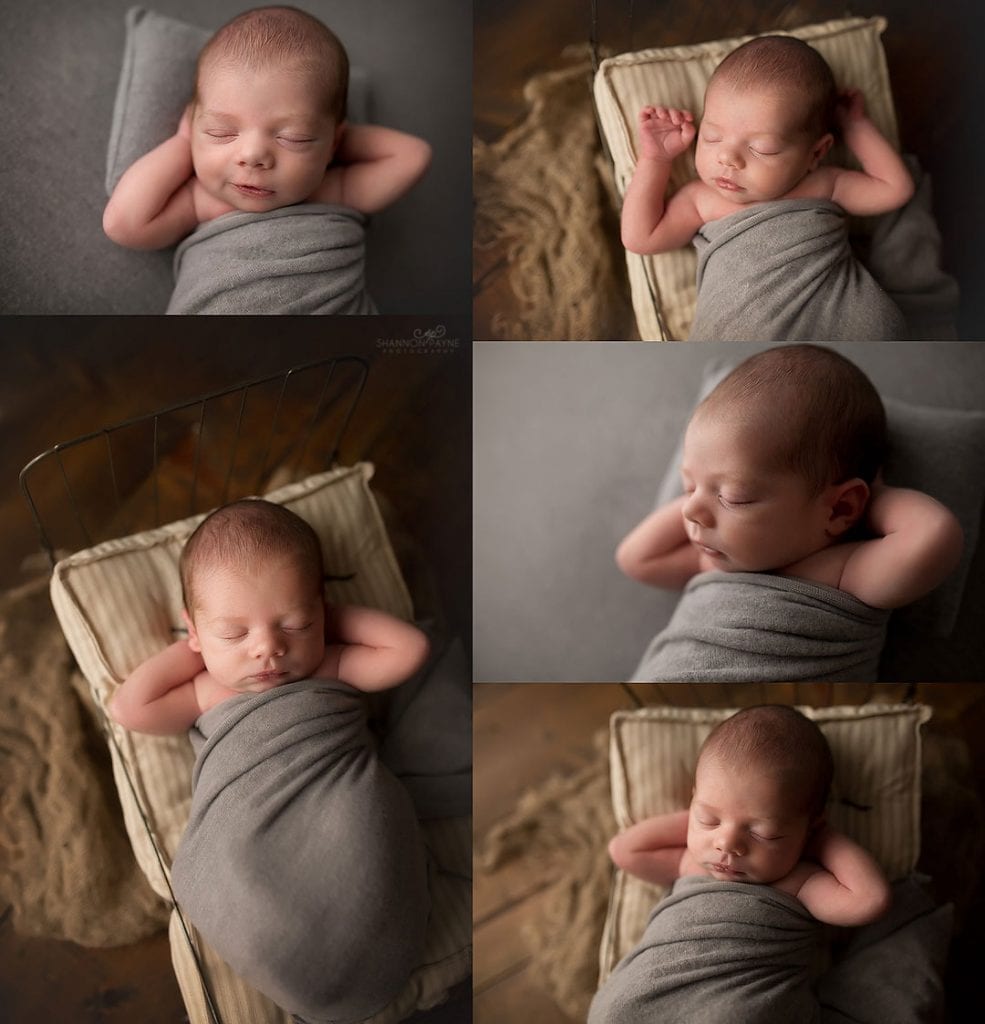 Booking Your Newborn Pictures
Can you tell that I LOVE newborn sessions?  It's one of the reasons I've been named as one of the best Nashville Newborn Photographers by Expertise.  I would love to meet your newest addition.  I am currently booking newborns due December – March 2019 in my Hendersonville TN newborn studio.  I'd love to have your baby on my calendar.  Contact me today to get scheduled!