Planning Newborn Baby Photos
Planning newborn baby photos is not as hard as it sounds. (Especially if I'm your newborn photographer!) Seriously though, my job is to take ALL of the stress out of your baby's first photos.
So what is the first step in planning newborn baby photos? Once you have chosen your newborn photographer, my biggest piece of advice is to communicate together. When my clients book their newborn's photos, I send them a planning guide where they can tell me colors they love, props they love, poses they want, and more. I even ask them what they DON'T love. I want to know about baby's nursery, your style, your family, and anything else you want to tell me. This leaves no surprises or missed communication on the day of your pictures. When new clients walk in the door, we usually great each other with a hug because we already feel like we know each other.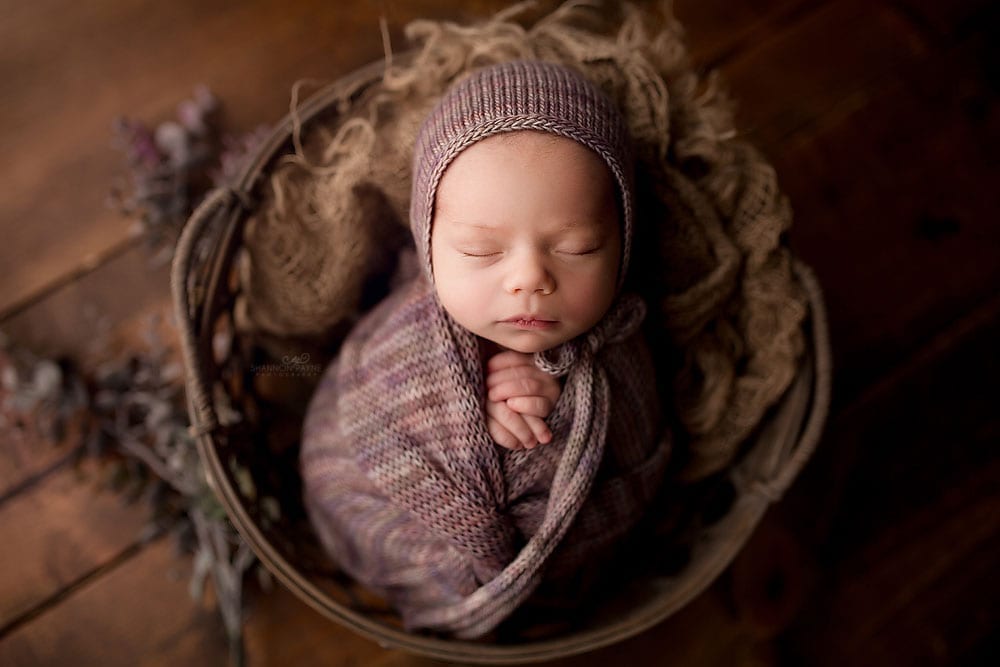 Sleepy Baby Tricks
The biggest concern that almost every client has is "What if my baby doesn't sleep?" Guess what? It's ok! First of all, you don't have to worry about getting baby to sleep once you are at the studio. That's my job! Before your picture day, I will send you a guide with tips to help prepare baby for photos. If you follow this guide, it really helps get baby nice and sleepy. I ask that you feed baby before leaving for my portrait studio. Usually a full belly and a car ride are enough to do the trick. If not, I have all sorts of soothing tricks that I use at the studio. I have photographed hundreds of babies, and experience definitely helps!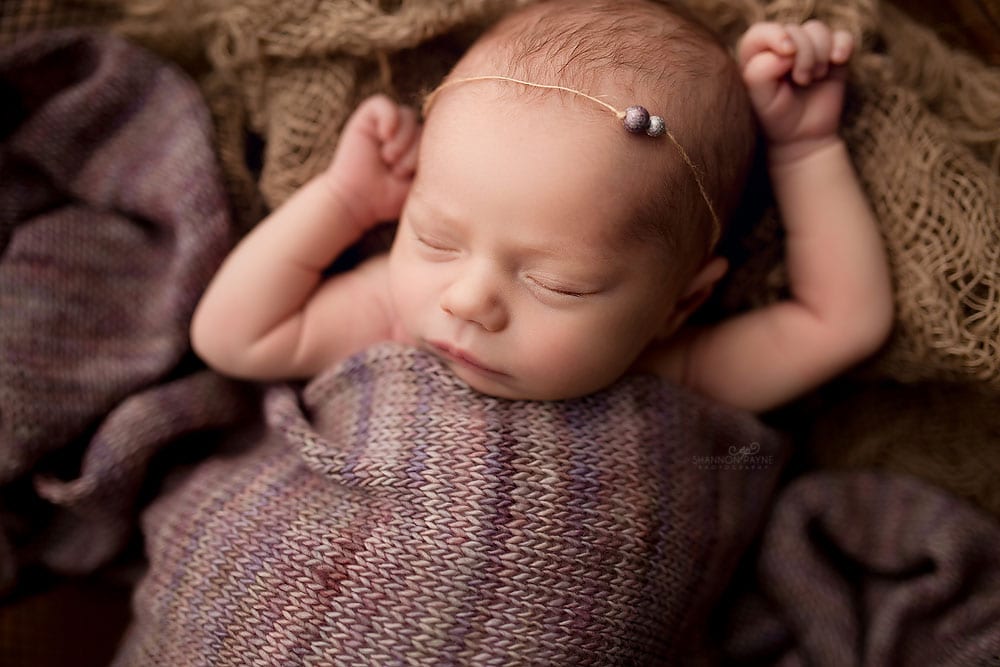 Newborn Props and Posing
Back to that planning guide… I use your requests to prepare my studio before you arrive with your baby. With everything already set up, we are ready for pictures as soon as you arrive. I use props that bring out the beauty in your baby and refrain from using props that distract from your baby. I want all of your baby's tiny features to be on display. They change so fast, and these pictures will help you remember this short stage forever.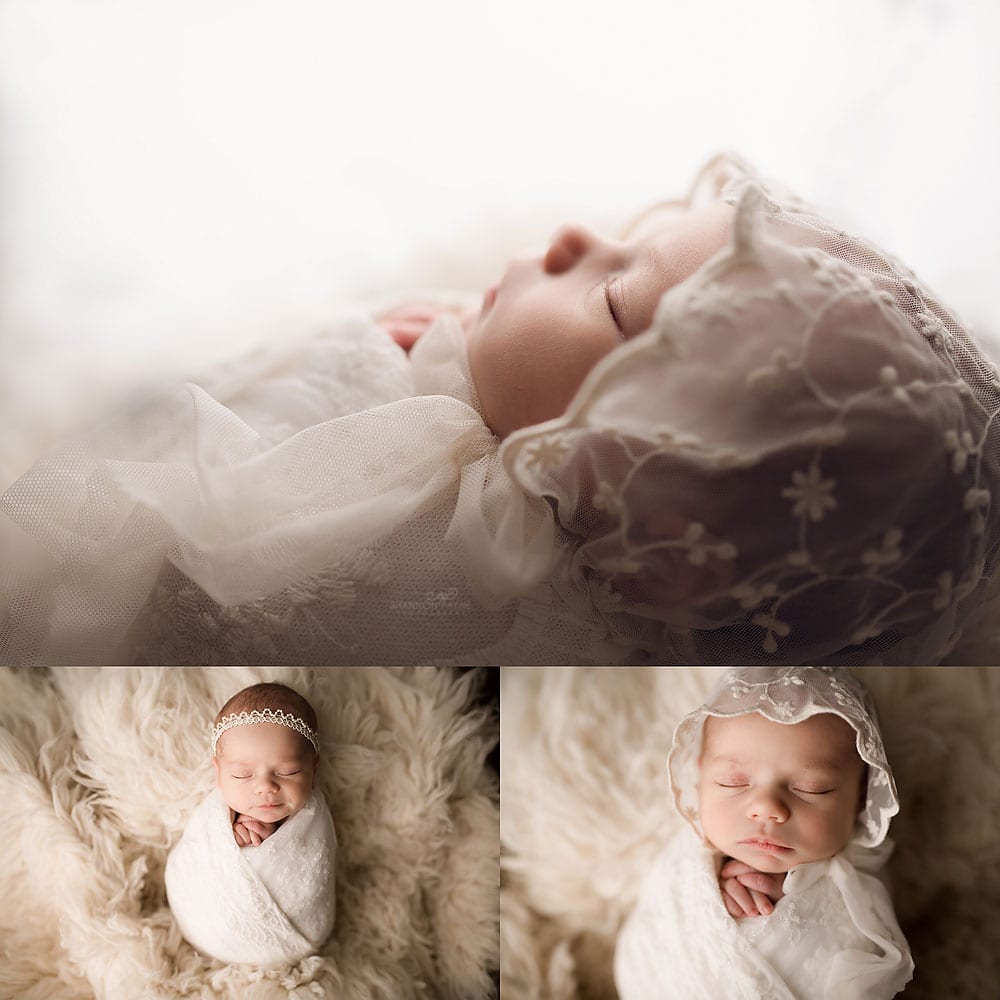 Planning Newborn Baby Photos
You are about to go through a whirlwind of emotions when baby arrives. You'll be sleep deprived and overwhelmed. Those first few weeks will seem like a blur. I know you have a lot going on, and I want to take all of the stress away. I've been there! The best part of booking your newborn session with me is that you don't have to plan your baby's photos. I do everything for you! My goal is for you to walk away from my studio with a smile on your face and excitement to see all of your baby's photos. I feel like I say it all the time, but all I need you to do is bring me baby. I'll handle the rest. I know it is difficult choosing a photographer and trusting your new baby in a stranger's hands. I'd love for you to visit my Google reviews from former clients.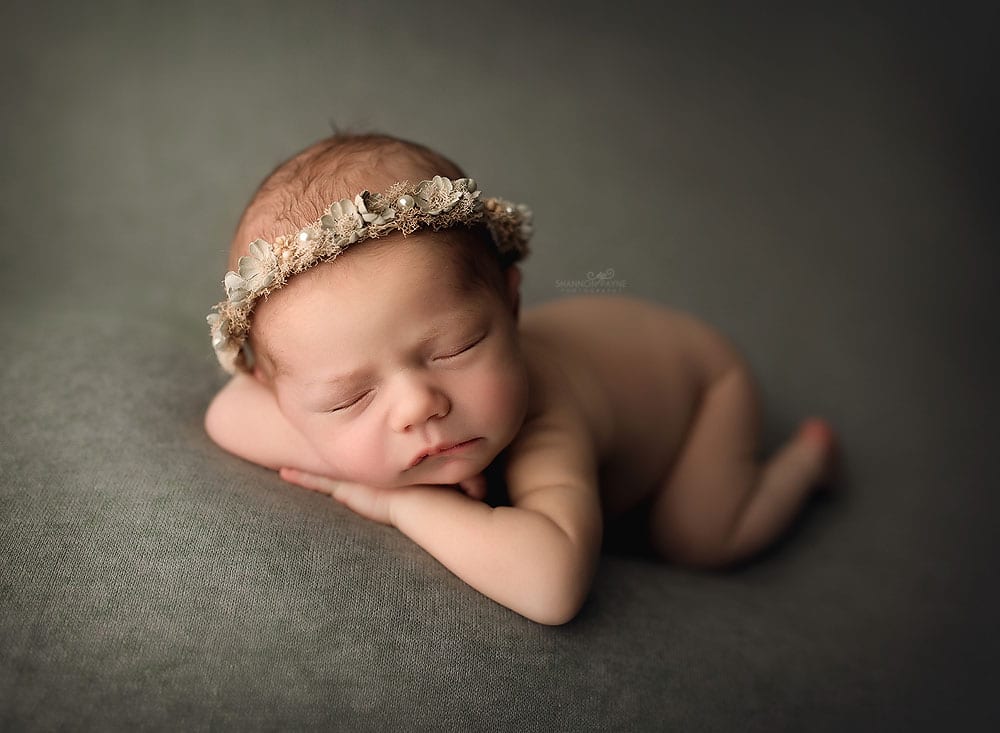 Are you expecting a baby in 2019? I'd love to hear from you. Contact me so we can plan your baby's first photos.