Planning Maternity Photos
Whether it's your first pregnancy or your 5th, expecting your baby is such an emotional time.  Excitement, anticipation, nervousness… you have all the feelings.   One of the best ways to document this time is through maternity photos.  Planning maternity photos should not be stressful, and I am here to make things easier on you.  Here are some tips for creating gorgeous photos that you will love for years to come.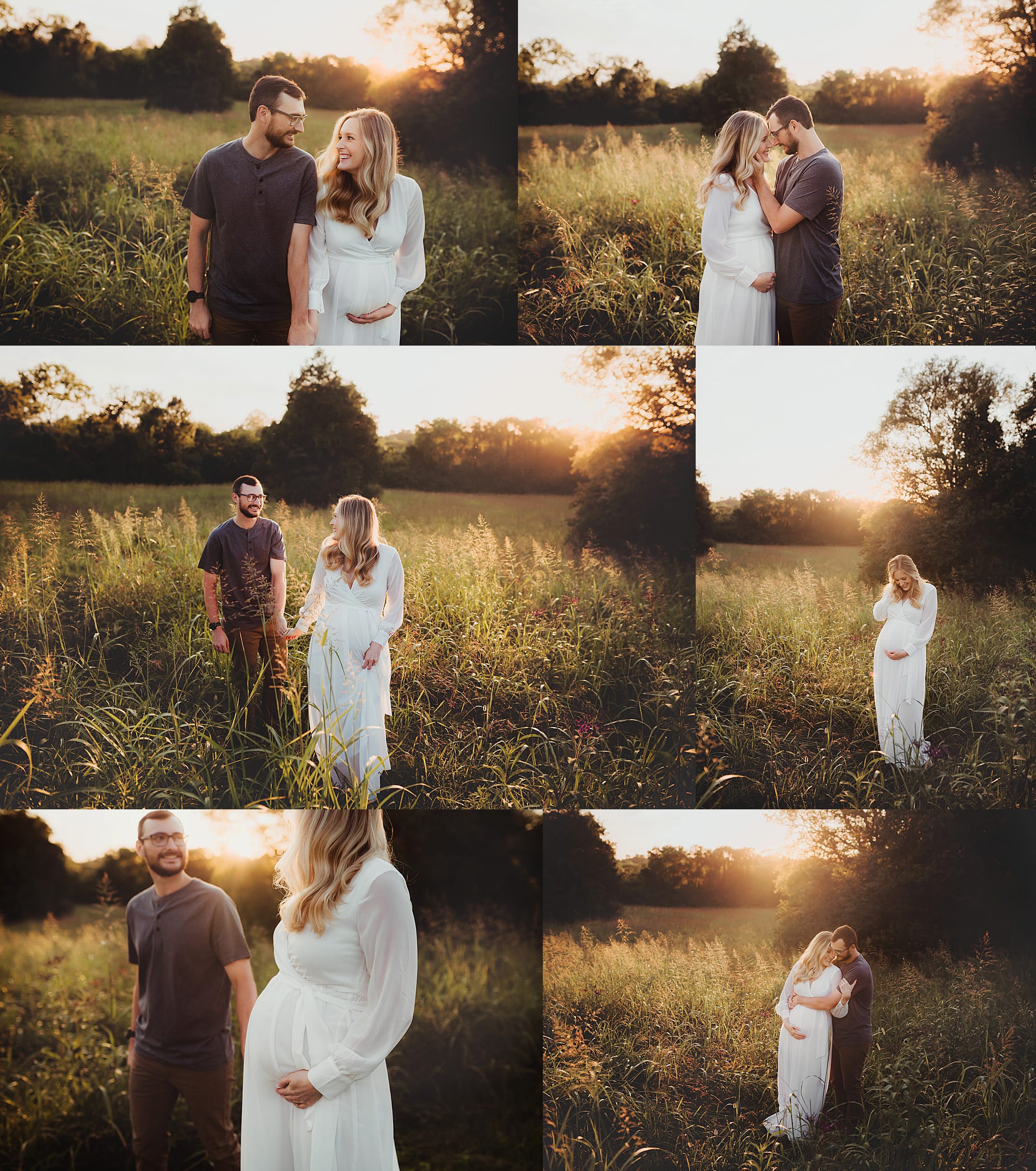 Choosing Your Maternity Dress
This is the most important part of planning maternity photos.  Your dress is the highlight of your session.  It will show off your bump and create the beautiful photos that you have been dreaming about.  I love helping new moms select the perfect dress, and I am here to help in any way that I can.  I am starting to stock some of my favorite dresses at the studio.  Every woman's body is different, and there are so many color choices and sizes that I can't provide every dress that is available.  So I am happy to help you shop and send you links to dresses that I highly recommend.  I love emailing moms back and forth to help them choose the best dress for maternity photos.  Some of my favorite vendors for maternity dresses are Baltic Born, Vici, Free People, and Wren and Ivory.  Sometimes I get emails with discount codes, so make sure to contact me before you buy your dress.  Also, these dresses tend to go out of stock quickly, so if you see one you love, don't wait!  Many of these dresses are not maternity, but they are bump-friendly.  I recommend reading the reviews to see how they fit and choosing one size larger than you typically wear.  Another option for your maternity session is renting a dress.  Mama Bump Rentals is a company that rents high end dresses so that they are more affordable.  They have some amazing boho-style maternity gowns that would photograph beautifully.
Pamper Yourself
This is such a special time for you.  We want you to look great and FEEL great for your photos.  I typically schedule maternity photos around week 30.  This is usually a great time because you will have a round belly but should still feel good getting up and moving around.  Your hands will be on your belly or holding on to your partner, so make sure your nails look great.  Treat yourself to a manicure!  I also highly recommend treating yourself to professional hair and makeup.  A professional knows just the right amount of makeup to use when you are in front of the camera, and they can style your hair to complement your dress.  We are here to make you feel and look beautiful.
What Should My Husband Wear?
This is the 2nd most common question I get when new moms are planning maternity photos.  Once you choose your dress, it's time to choose your husband's outfit.  Since most of my locations are in fields, I recommend something comfortable and casual.  We want his outfit to compliment your dress but not overpower it.  I recommend jeans or casual khaki-style pants.  For tops I recommend simple t-shirts, henleys, short sleeve henleys, button downs with rolled-up sleeves, or sweaters depending on the time of the year.  Try to find something without a logo.  Abercrombie and Fitch have great choices for men.  Again, feel free to contact me to send you more shopping links.
I hope this helps you as you start planning maternity photos.  I am here to be a resource to you, so don't hesitate to ask for help!  If you have not scheduled your maternity photos, I'd love to chat!  Contact me to plan your dream maternity photos.