Planning Outfits for Family Photos
One of the first things we will do when you schedule a session is planning outfits for family photos.  The outfits you choose and colors you select will set the feel for all of your photos.  The planning process is one of my favorite parts of preparing you for your photos.  Just think of me as your personal shopper!
Here are some tips for planning your family's outfits.
1. Choose an inspiration outfit
This is my number one piece of advice for each and every session.  Whether it's family, maternity, or a studio session, we always need an inspiration piece.  If you look at this family in the creek, I bet you can tell the inspiration outfit.  Did you guess mom's dress?  Of course!  Dresses are the easiest way to find inspiration.  The pattern in her dress sets the color palette for the whole family.  Long, flowy dresses make great dresses for photo sessions.  They photograph beautifully and look great on every body shape.  I recommend high quality dresses from vendors such as Baltic Born and Vici.  Many clients worry that they will look "too dressed up", but I promise they look great.  Another thing that I love about this dress is that it pulls colors from the background, which leads us to tip #2…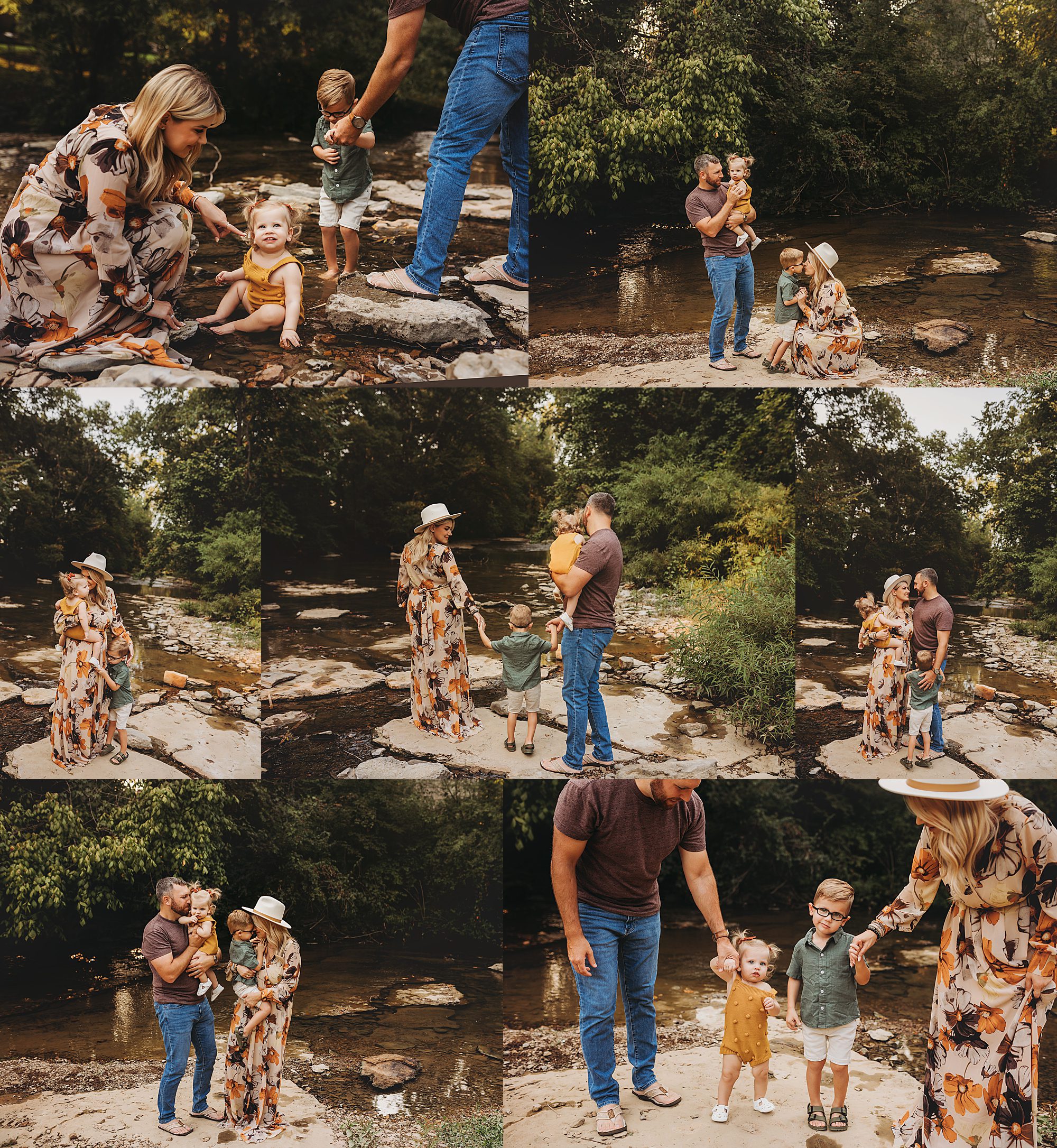 2.Use location as inspiration
Consider the time of year and colors at your location.  This is why we see mustard tones in the fall.  They pull from the foliage in the trees.  You wouldn't want to wear a dark green dress in the middle of summer, because you would blend in with the green grass and green trees.  Instead you can choose a dress with a little green in the pattern.  This will help you coordinate with your location but not blend in.  If you look at the photos of the family in the creek, mom's dress pulls together all of the colors at the creek.  The background color matches the rocks, and the flowers match the leaves and creek water.  Choosing a pattern helps her pop from the creek instead of blend in.  In the wintertime, I photograph families in fields.  Fields have gorgeous golden tones in the winter.  I recommend neutral tones and creams this time of year.  In the photo of the family below, they are all in neutral tones that pull colors from the field and foliage in the trees.  By mixing and matching colors and patterns, they stand out against the field.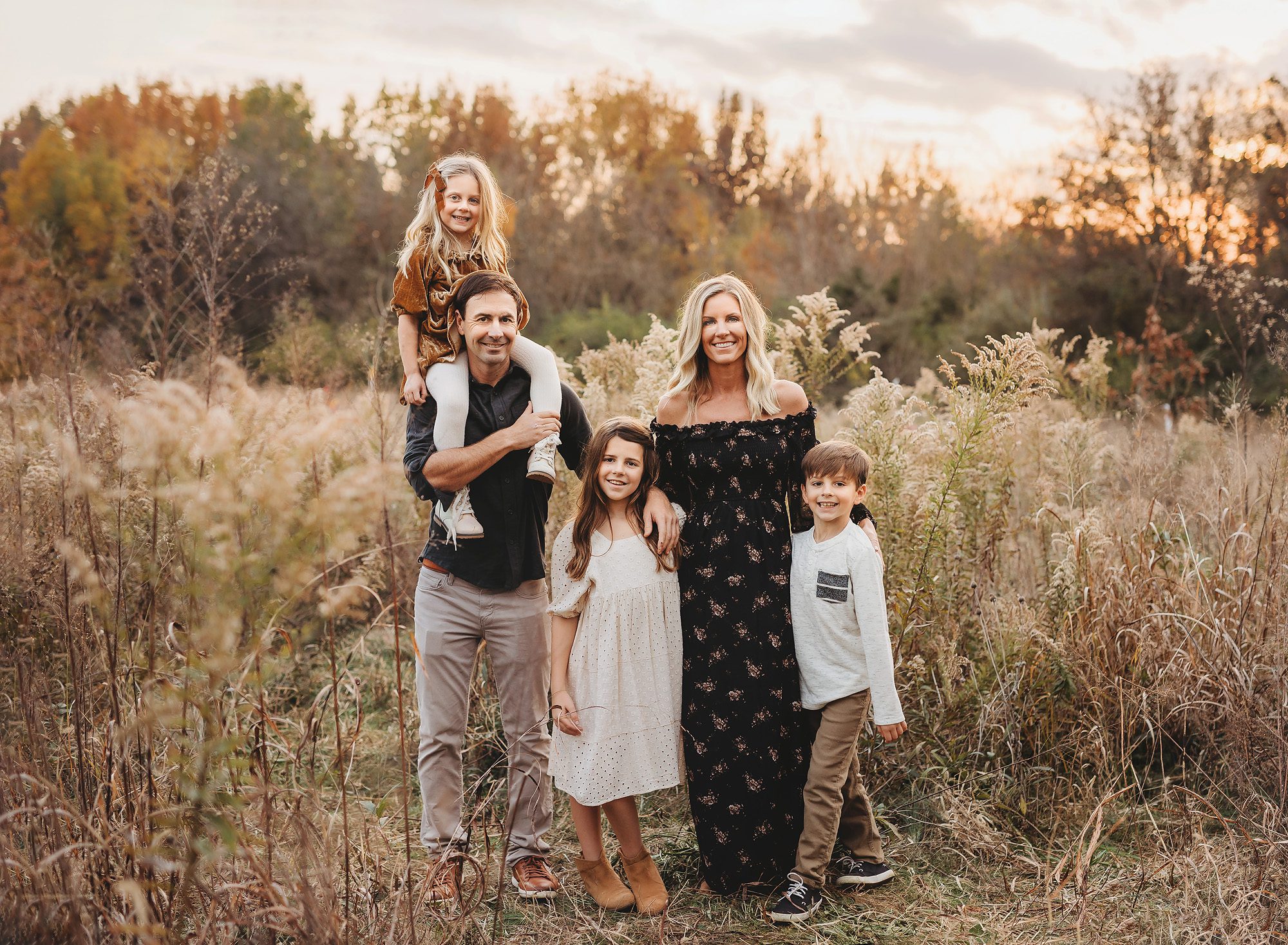 3. Mix and match patterns and textures
A rule of thumb is to have 2 patterns for every solid and 1 pattern for every texture.  So for a family of 4, you would have 2 patterns, 1 solid, and 1 texture.  If you look at the farm session below, you can see how that works.  Both sisters have the patterns, dad is in a solid, and mom's dress has the texture.  Then accessorize!  One sister has a hat and the other has a headband.  This adds details and interest.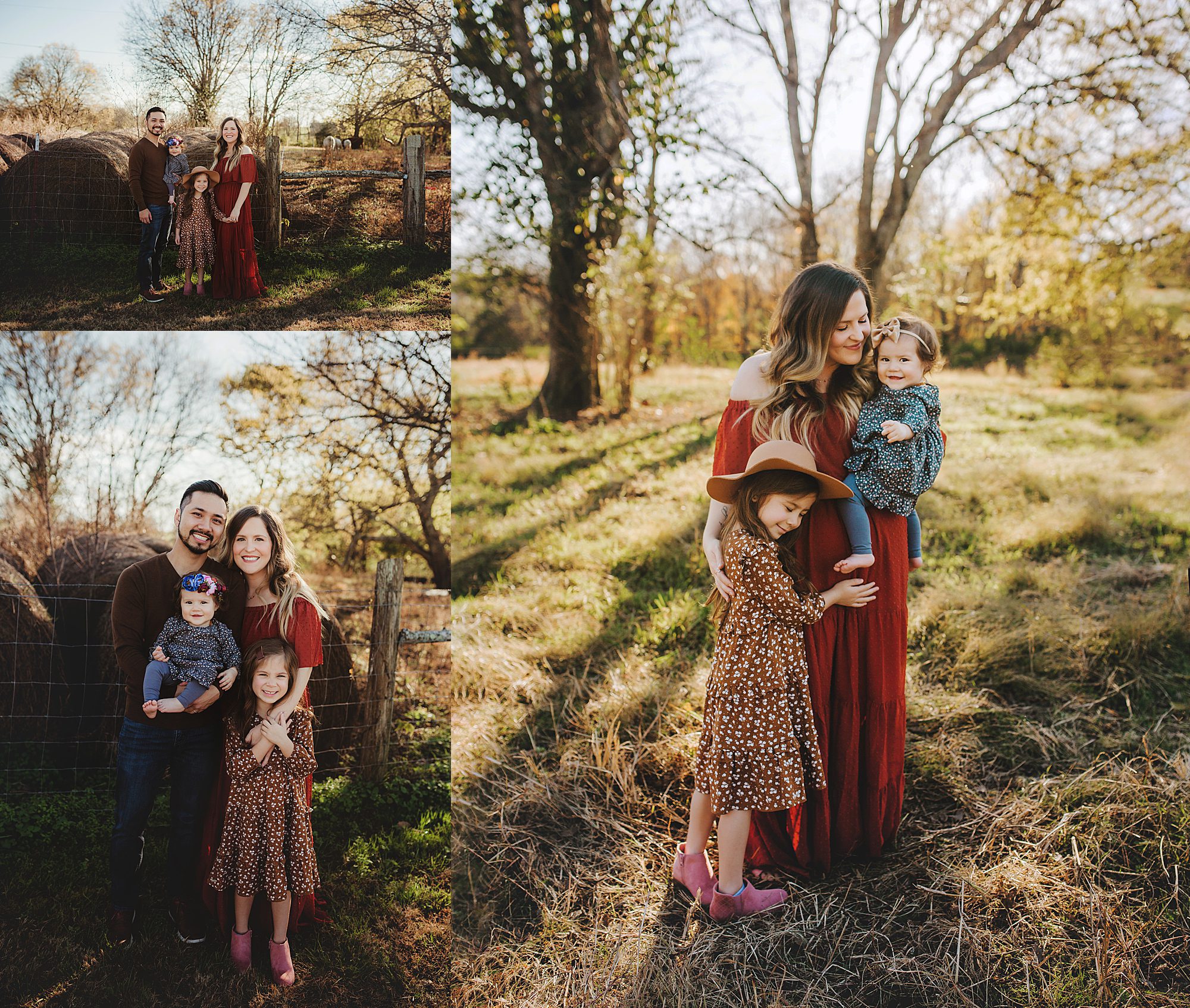 4.  Choose a photographer to help guide you
I love helping my clients.  I am happy to send you shopping links and offer opinions on your selections.  One new service that I am offering to all of my clients this year is the use of Style and Select.  This is a service that helps you coordinate outfits and colors.  Once you fill out the questionnaire, it will send you shopping links.  Of course, you don't have to buy everything it sends you.  You can use it as a guide and see what you have in your closet that will work, and then maybe purchase a few new pieces.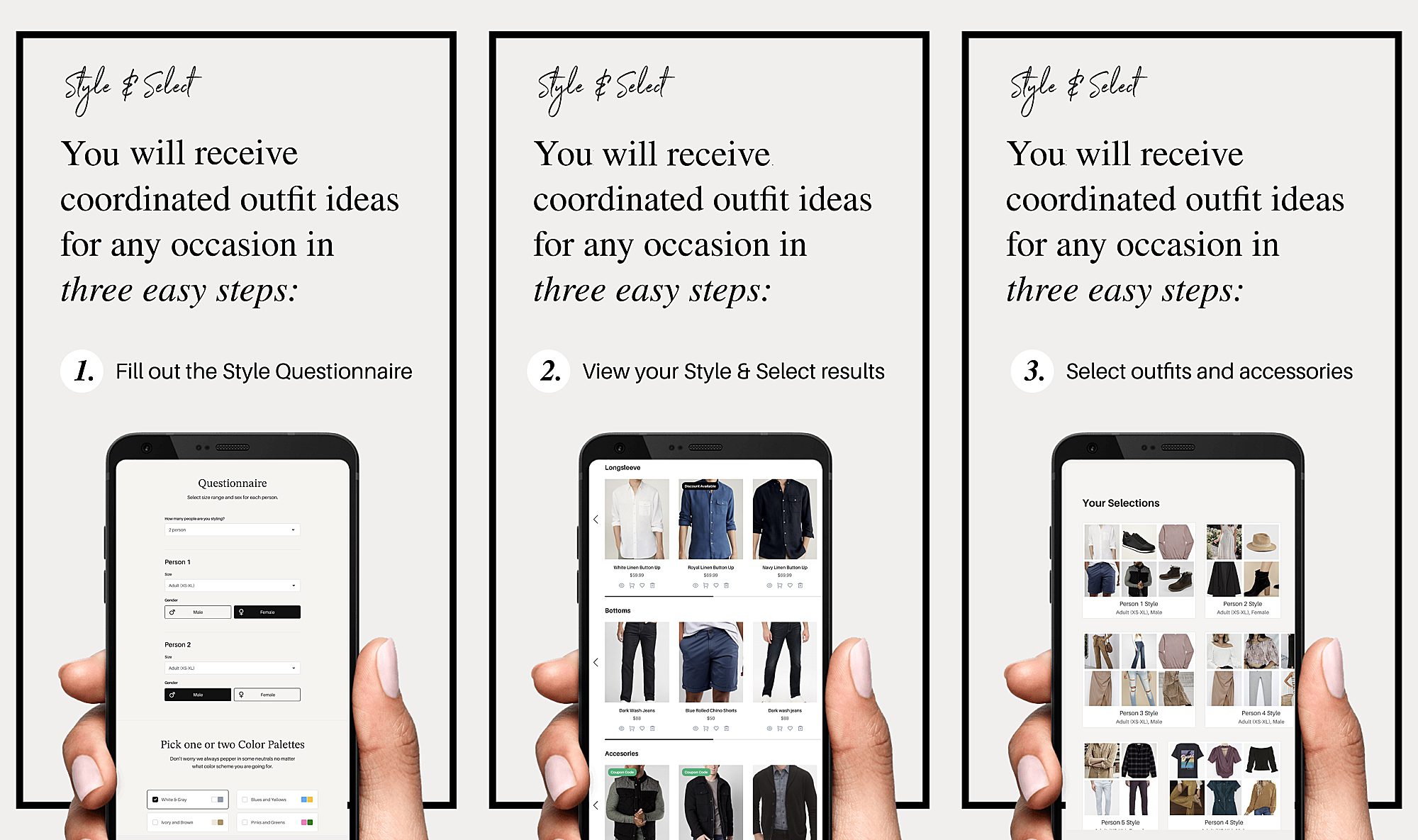 I will open up spring family sessions soon, and I look forward to working with you!  Make sure you sign up for my newsletter to be the first to book!