Soothing Your Newborn Baby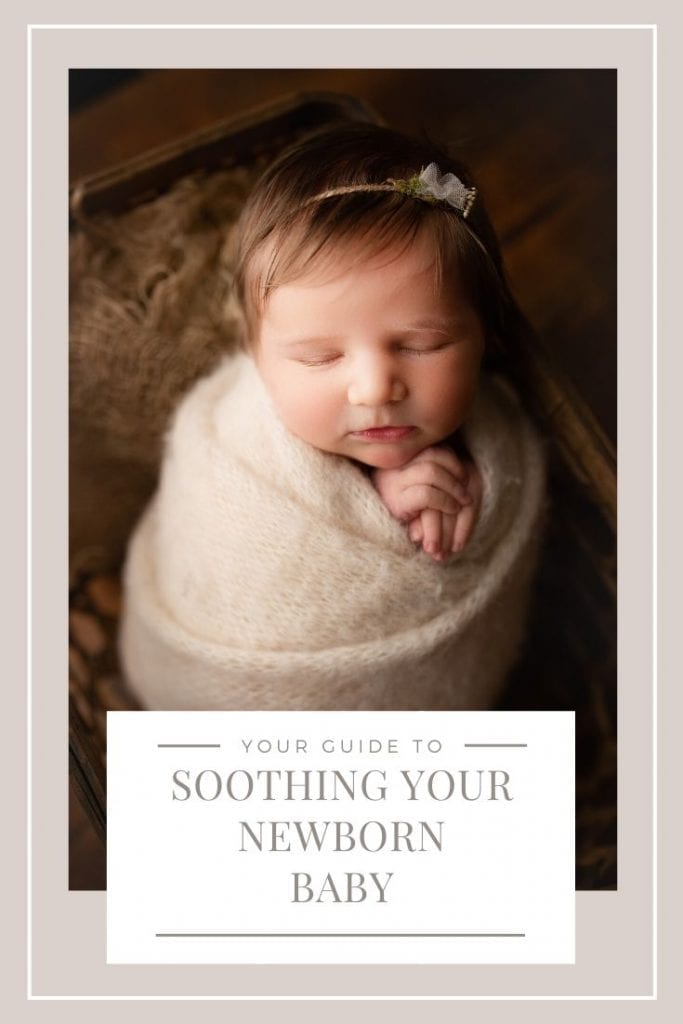 I have specialized in newborn photography for almost a decade now.  Knowing how to soothe a newborn is one of the most important factors in creating those beautiful sleepy poses everyone loves.  Every baby is different.  So what works for one baby may not work for others.  I've listed my collection of tricks below.  I use each and every one of these at newborn sessions.  Many of my clients talk about how they learned something they are going to try at home.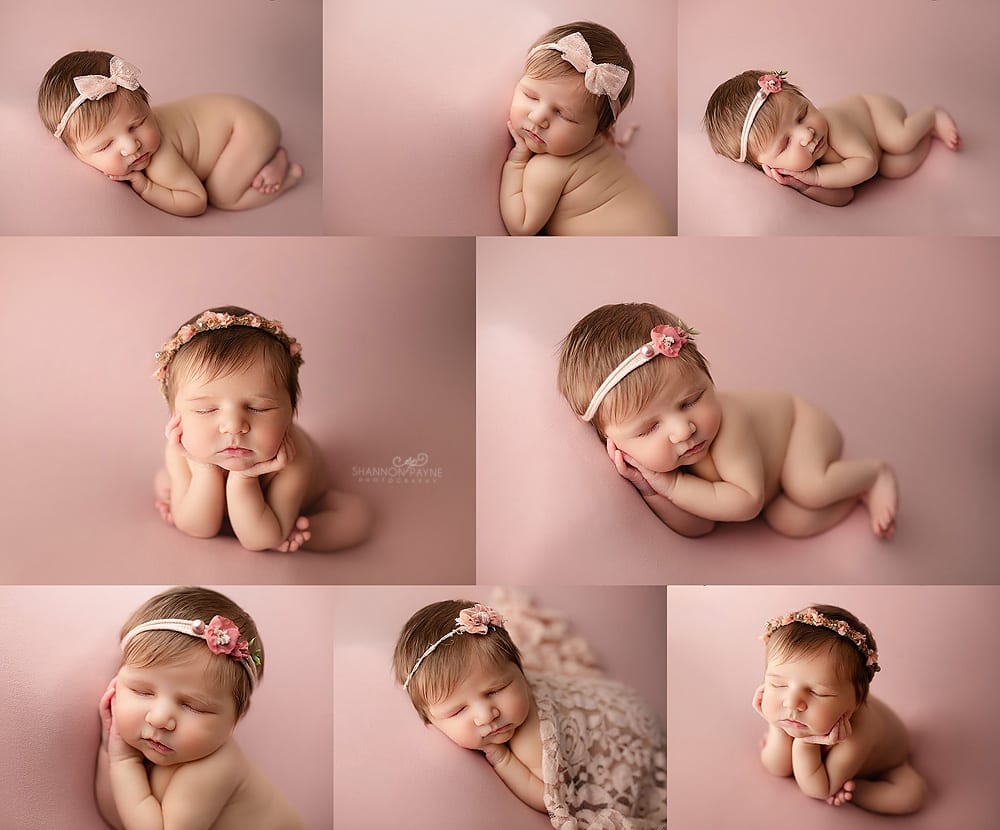 Use White Noise
White noise and sound machines work to soothe baby by replicating sounds in the womb and drowning out startling sounds.  My favorite app is the White Noise app.  I use the Extreme Rain Pouring sound for every newborn session.  It is one of those sounds that doesn't drive me crazy if I hear it too much.  You can purchase a sound machine for your baby's nursery.  Apps and sound machines are great because they have a variety of sounds.  You can test each one out to see what works best.
Swaddle Baby
Swaddles are soothing to newborns because it prevents them from startling.  The most important part of a swaddle is keeping arms and legs tight against baby's body.  (A good wrap doesn't have to be super tight.  We don't want to cut off circulation.). Anytime a baby arrives awake, I will start with a swaddled pose.  Usually they will drift back to sleep once they are all wrapped up.  You don't have to do a fancy swaddle at home.  Just wrap baby with a stretchy blanket.  Focus on keeping arms down at their sides.  Once the arms are wrapped up, cross baby's legs and wrap them up.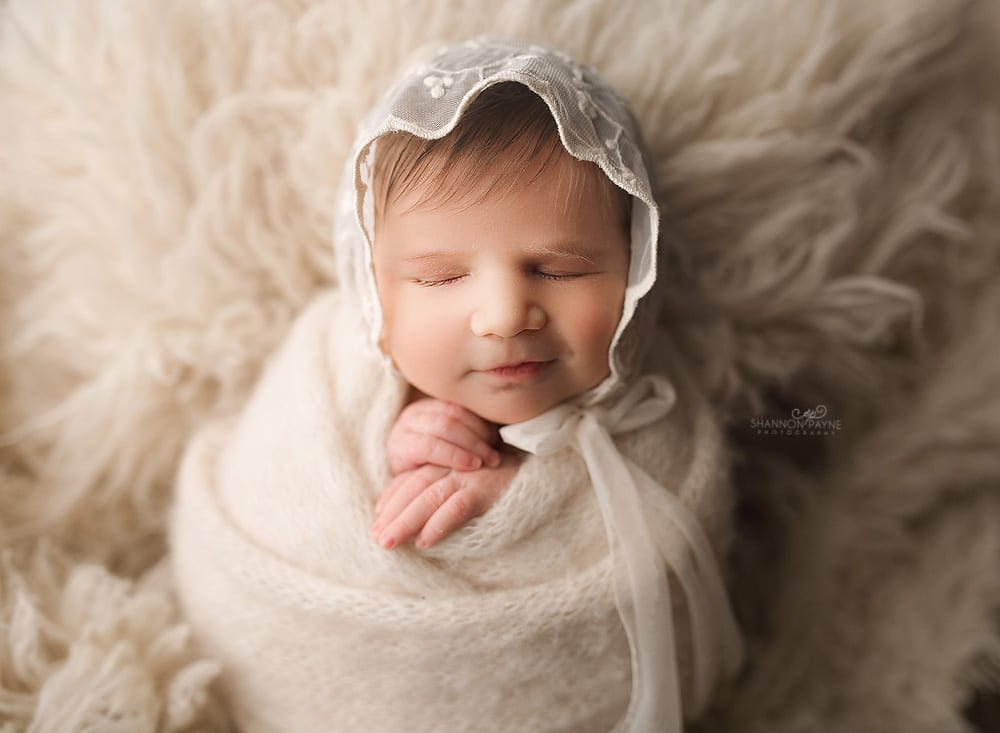 Keep Baby Warm
Many babies get fussy with outfit changes, diaper changes, and bath time.  One reason is that they may be cold.  Keep an extra blanket nearby to cover baby when changing.
Use Motion or Vibration
I have yet to meet a baby that doesn't get soothed by some sort of motion.  Some babies like vibration and others like rocking or bouncing.  Finding the motion your baby likes is trial and error, but I guarantee you'll find something they like eventually!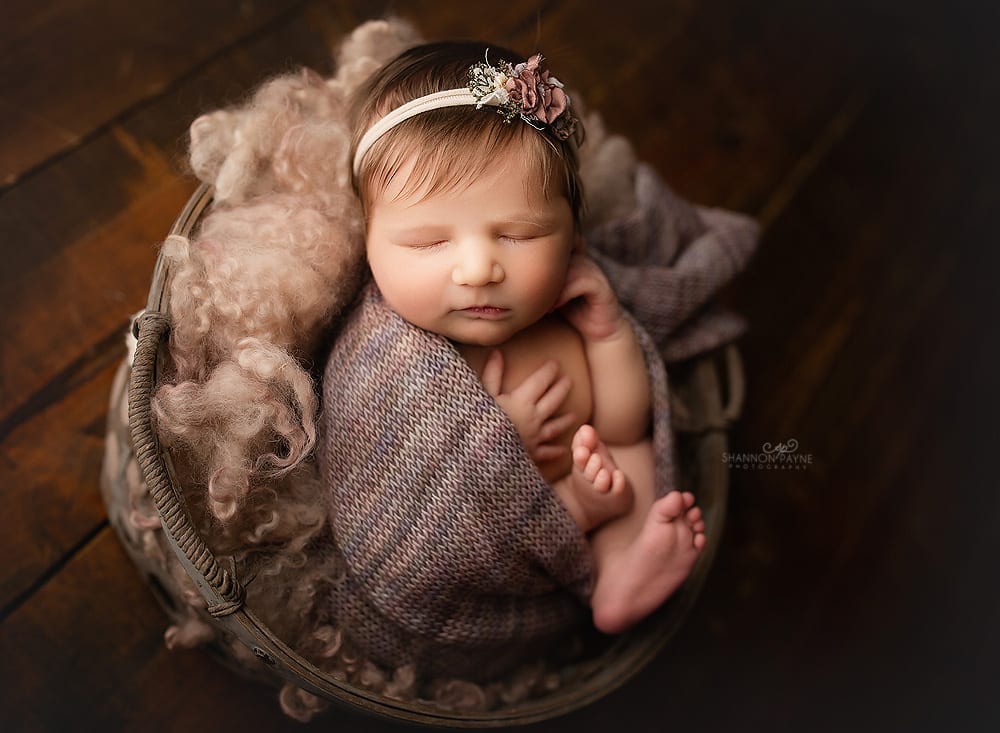 Visit our newborn gallery to find more portfolio photos and learn more about newborn sessions with SPP.  Our Hendersonville studio is fully stocked with beautiful props and wraps to keep your new baby warm and snuggly.  Contact me to plan your photo session.