Studio Newborn Photos
Taking photos of newborns is my absolute favorite part of my job.  I literally could do this every day and never get tired of it.  Meet Buck… He was so excited about his newborn photos that he did not want to go to sleep.  I love posing sleepy babies, but I love awake babies just as much.  I love when they make eye contact with you.  Those big, bright newborn eyes will melt your heart!  Buck's big sister joined him for some of his photos, and she was absolutely smitten with him.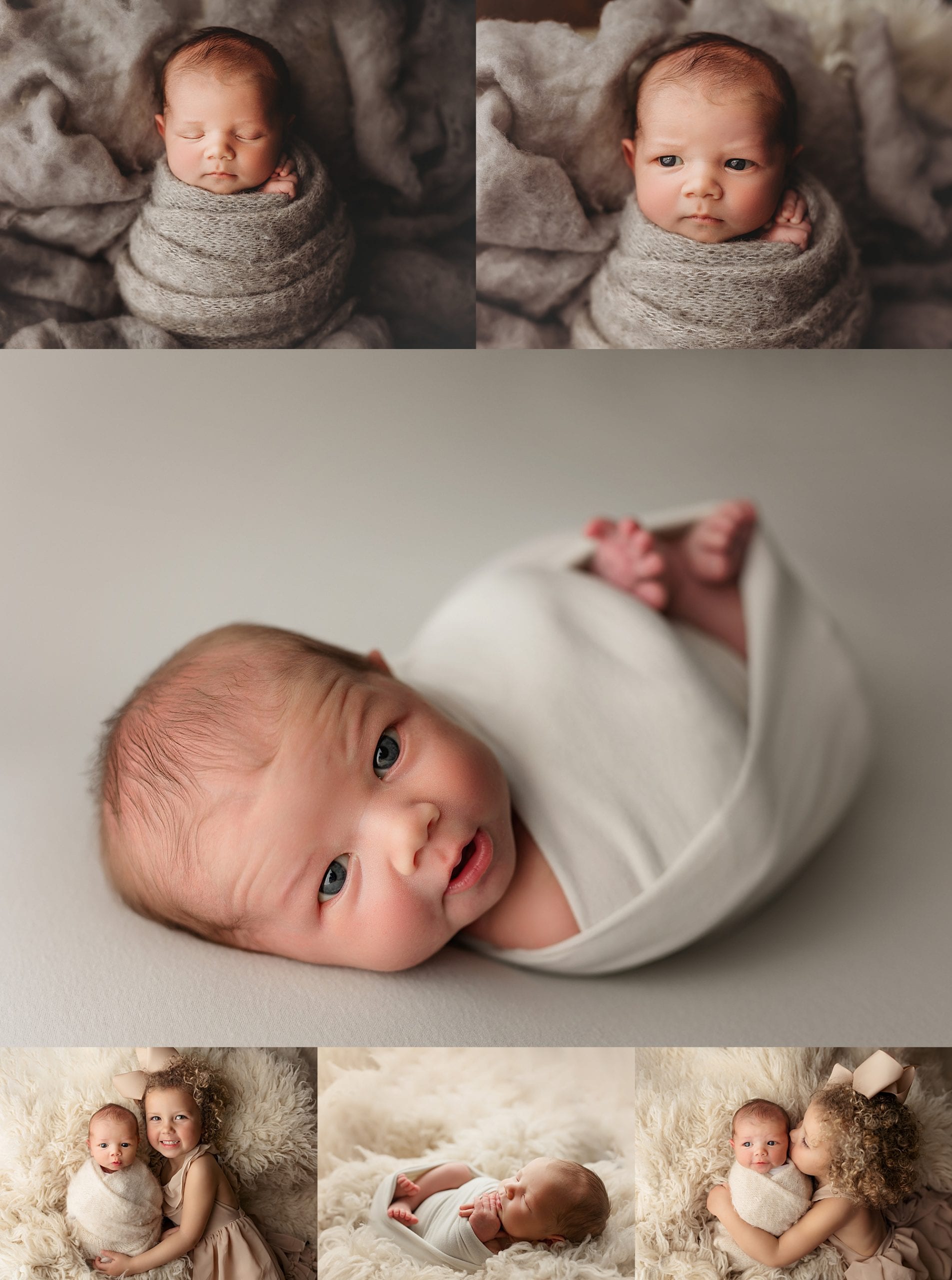 Family Newborn Photos
Family and sibling photos are included with each of my newborn packages.  These are many of my clients' most treasured photos.  Whether you are having your 1st baby or your 5th, adding a new family member is exciting and stressful.  I want to capture these first days for you with as little stress as possible.  So I offer a studio closet for my clients.  I have a selection of neutral-colored dresses for big sisters in sizes 2-5, and I also offer beautiful dresses for moms in sizes S-L.  You are welcome to bring your own outfits, but this little service can help reduce stress and worry for new moms.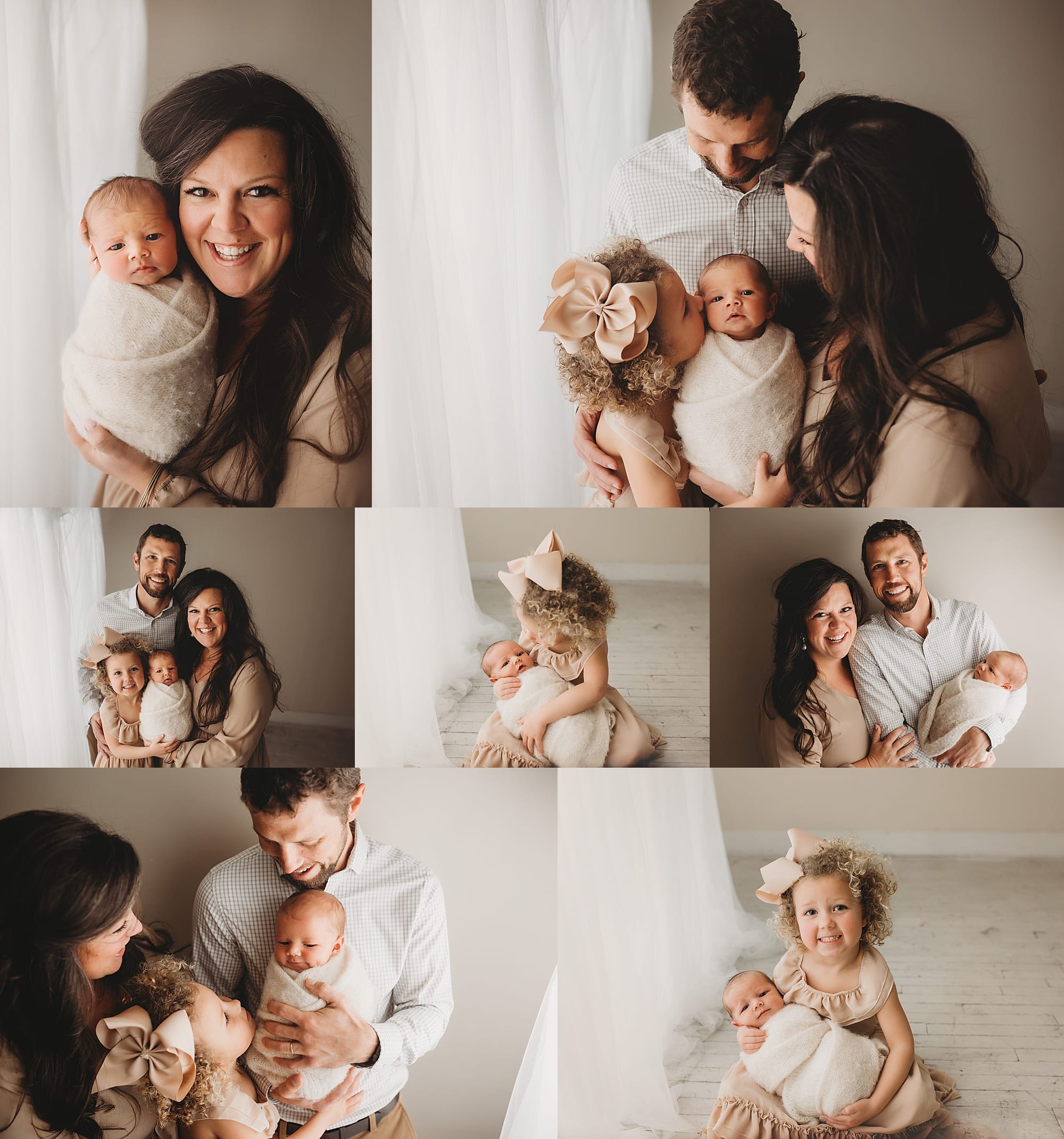 Our Studio Closet includes beautiful dresses for big sisters.  All of these dresses photograph beautifully, and big sisters love choosing their own special dress for photos.  Upon booking your session, we will discuss what outfits work best for your family newborn photos.