Timeless Newborn Photos
As I style and create newborn photos, one of my main goals is to keep them simple and timeless.  I want your newborn photos to stand the test of time.  That means you will love them hanging on your walls 20, 30, even 50 years from now.  I like to keep backdrops and props simple so that the focus is always on the baby.
Emmie's parents wanted a neutral color palette.  We used beautiful creams and whites for her newborn photos.  I keep images from getting repetitive by adding texture through blankets, layers, and wraps.  I just love the beautiful simplicity of all of her portraits.  The dainty headbands and soft fabrics complemented her dark and hair and beautiful baby skin.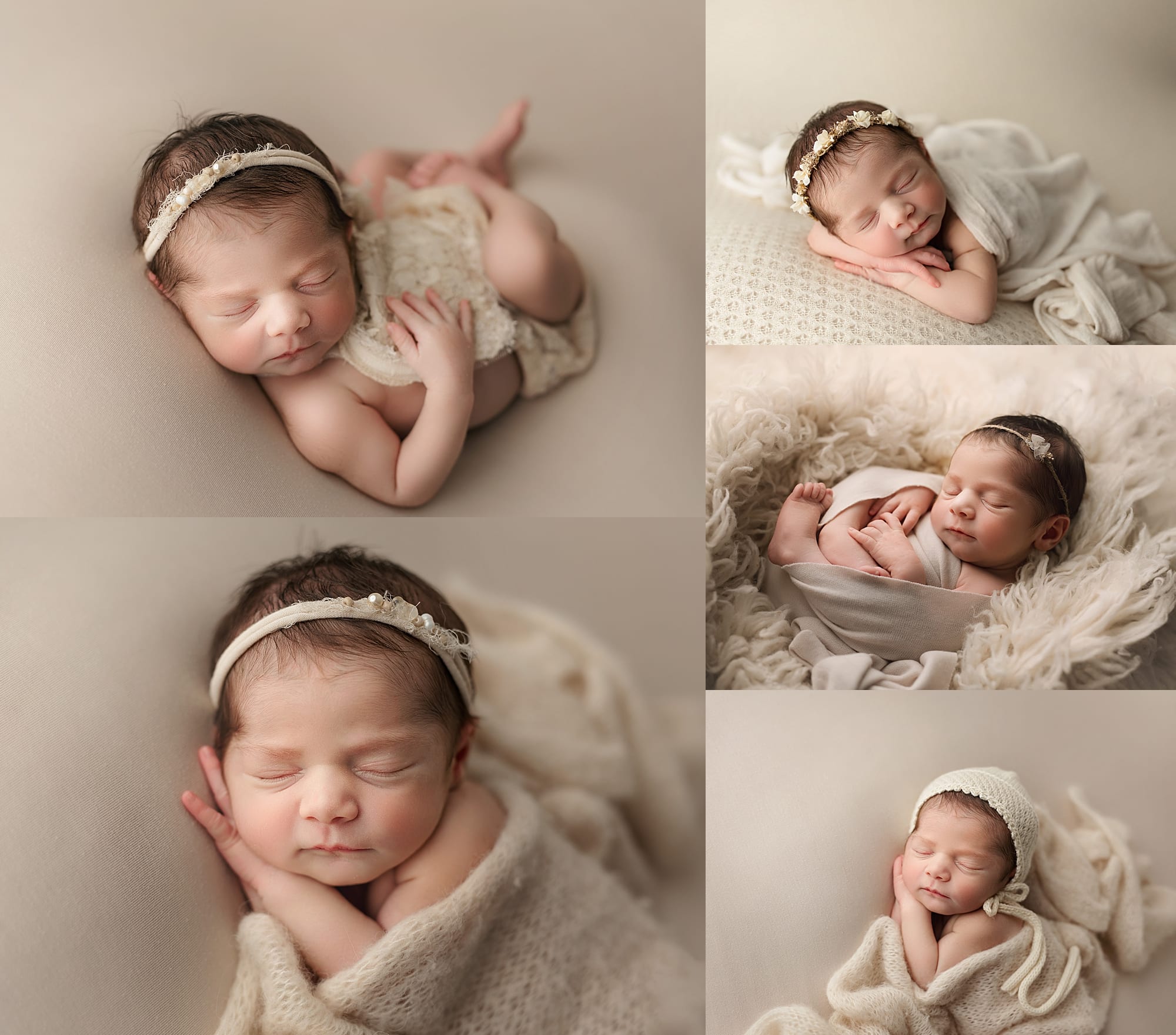 Lifestyle Studio Photos
We carried on this beautiful neutral color palette into the studio's lifestyle room.  This room is one of my favorite spaces for creating family portraits.  With parent photos, I want to capture connection and emotion.  Adding your first baby is such an exciting and emotional time.  You will treasure these photos forever.