I can't tell you how ready I am for fall!  I feel like this Tennessee heat will never go away, but I know fall will be here before we know it!  Now is the time to start working on your outfits for fall photos.  I went through some of my favorite photos from last year's families so that I could share tips for planning outfits for fall family photos.
1. Choose an inspiration piece
This is my number 1 suggestion as you start to plan outfits for fall family photos.  For moms and girls, I absolutely LOVE long maxi dresses.  They photograph beautifully.  Mom's dress from this creek session is from Wren and Ivory.   Her exact dress is no longer in stock, but I linked one that is similar.  I think the color and pattern look so great in the creek setting.  Some of my other favorite places to find maxi dresses for moms are Baltic Born, Vici, and Free People.  My favorite for girls is Joyfolie.  Last year I had some wonderful children's outfits from GingerBean, which is a local shop!  Your inspiration outfit does not have to be a dress.  It could be a boy's plaid shirt, the colors in your home, or the season that your photos are scheduled.  Once you have an inspiration piece or color palette, you can start to pull everything together for your family.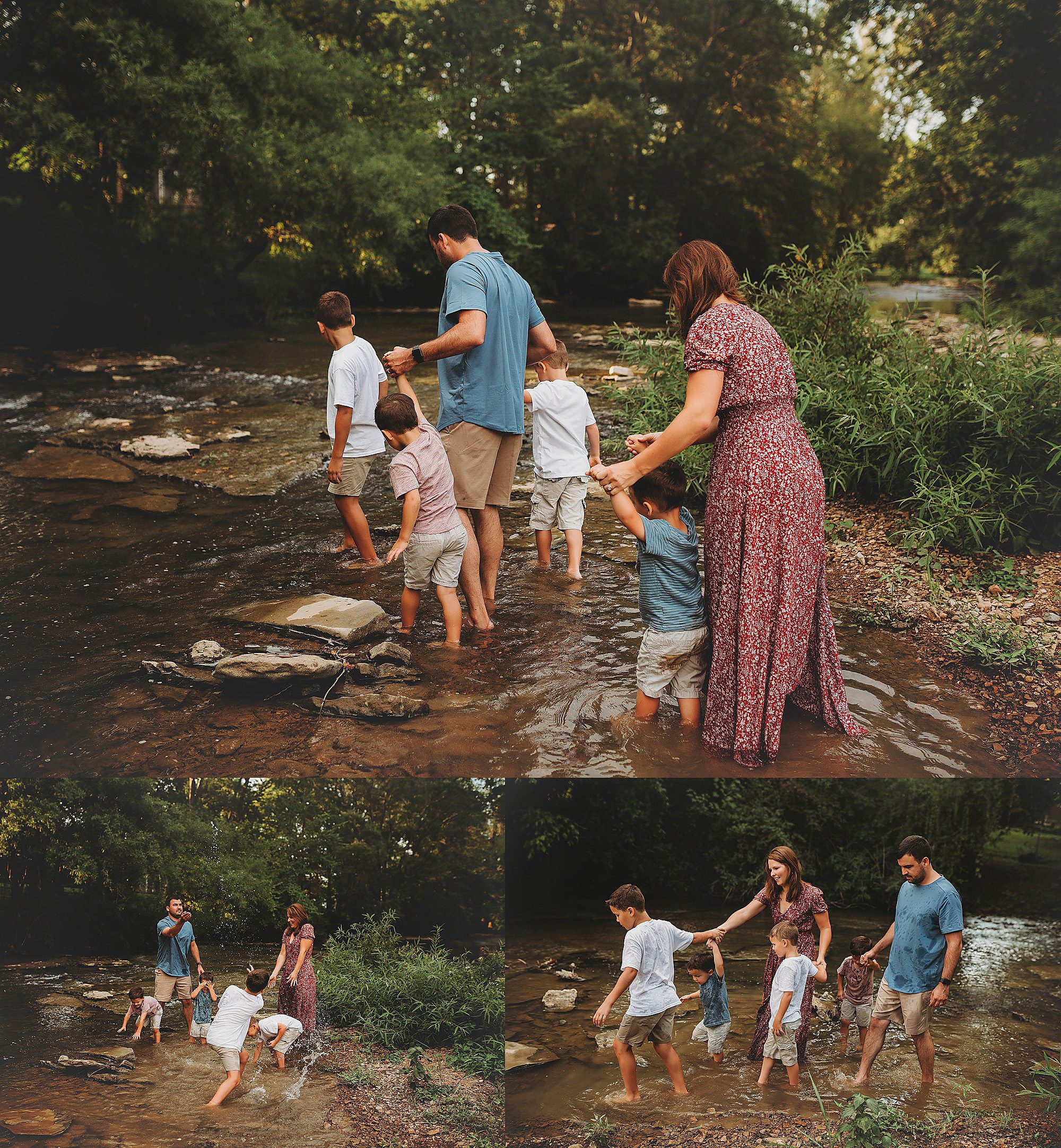 2. Warm colors look great for fall family photos
Warm color palettes add warmth and pull fall colors together for your family photos.  Think rust, burgundy, dark brown, jewel tones, etc.  This family's outfits coordinated so well together and with the farm background.  Mom is wearing one of my favorite dresses from Baltic Born.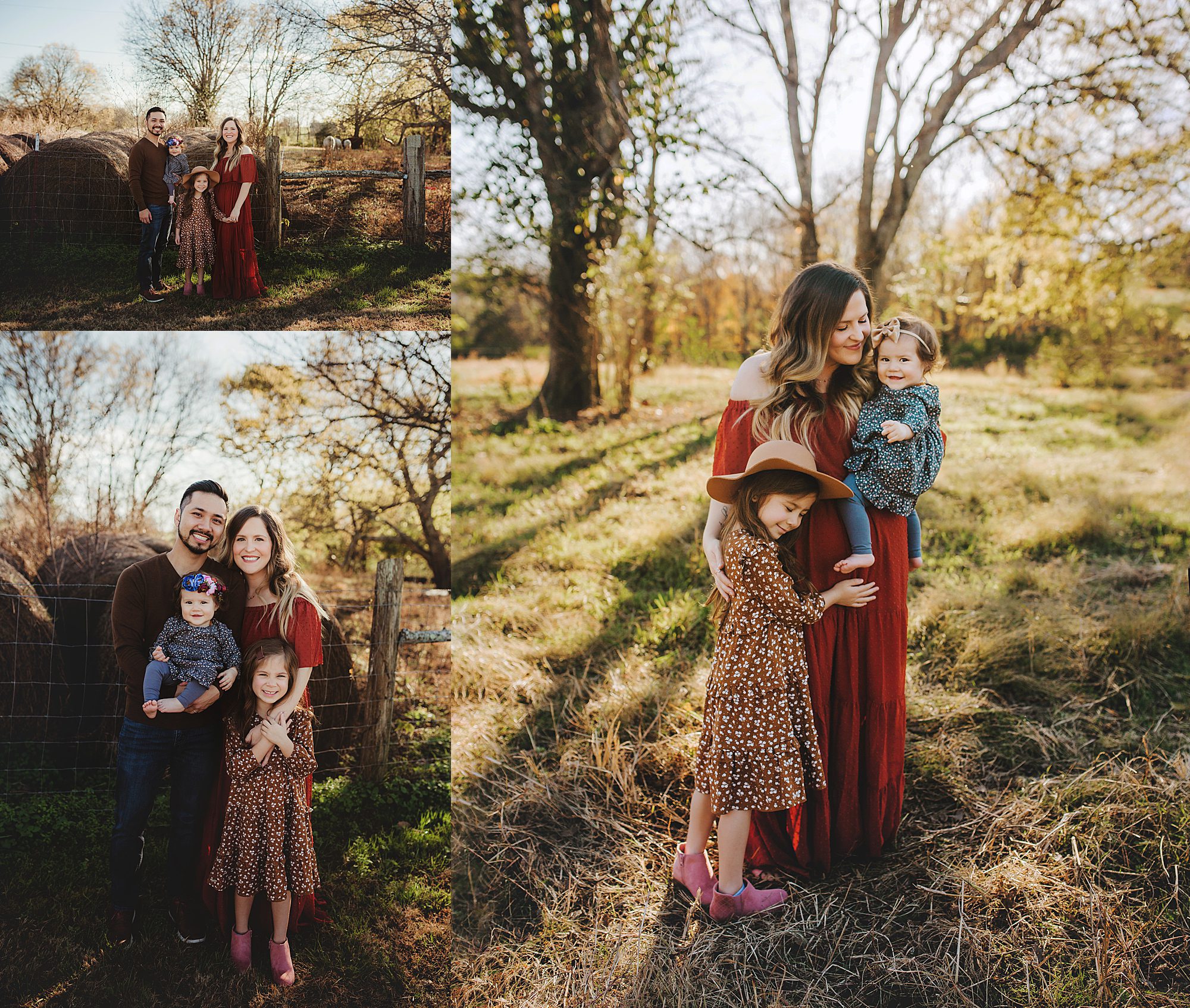 This is another great example of warm fall colors.  I love the dresses for the girls and the casual look for the boys.  Dad's button-down shirt and brother's sweater add texture while the dresses help add movement to the photos.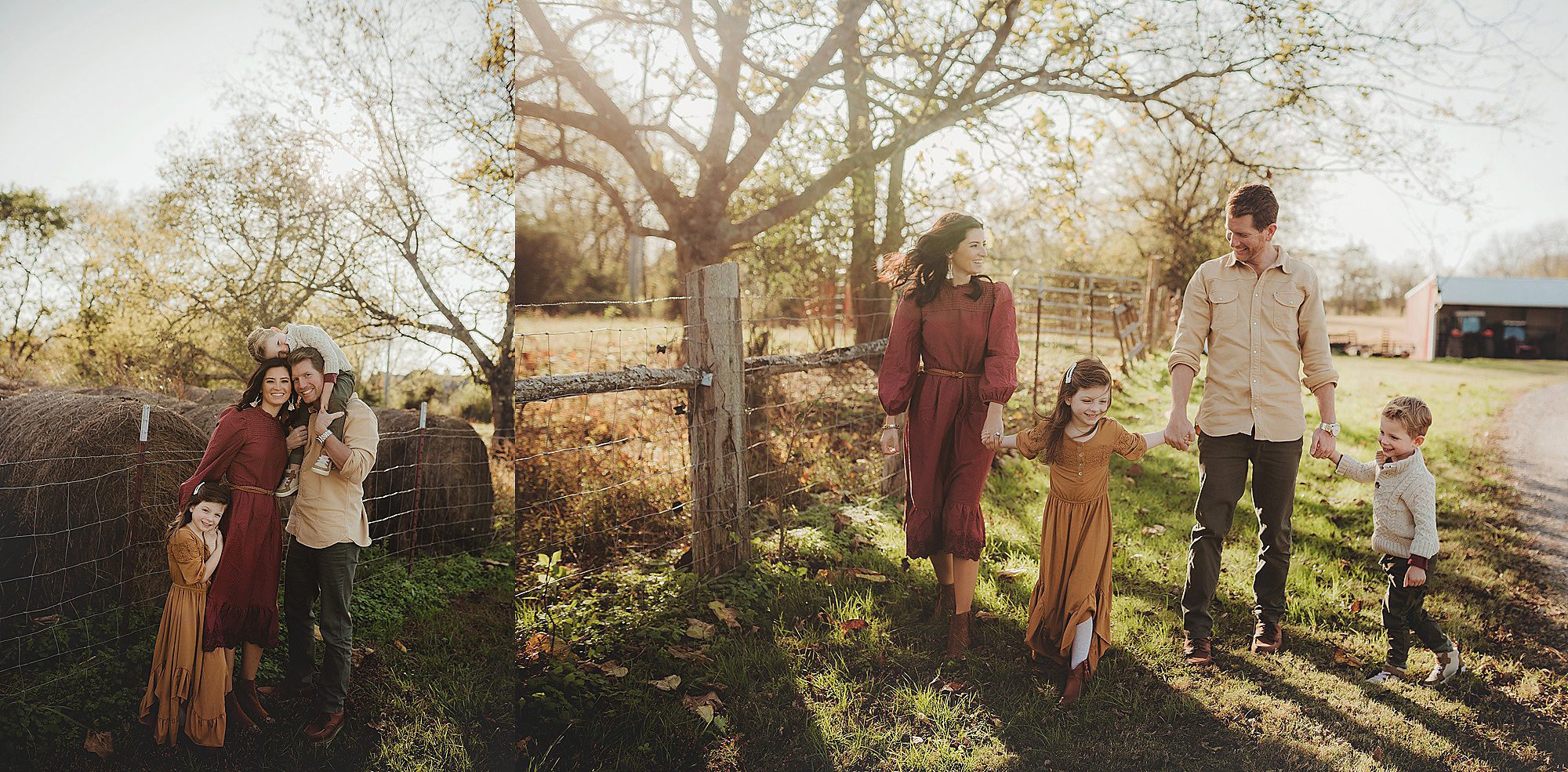 3. Don't be matchy matchy
The days of matching khaki pants and white shirts are long gone.  Family photos are all about coordinating without matching.  I know that sounds hard.  I mean, it's a lot easier to buy all the same outfits right?  But really, don't overthink it.  I love this family's neutral color palette.  Each outfit is simple and neutral-colored, and they go so well together.  I suggest taking the outfits you are considering and lay them on the bed or the floor.  Take photos of each combination and mixing them around until you find the perfect combination.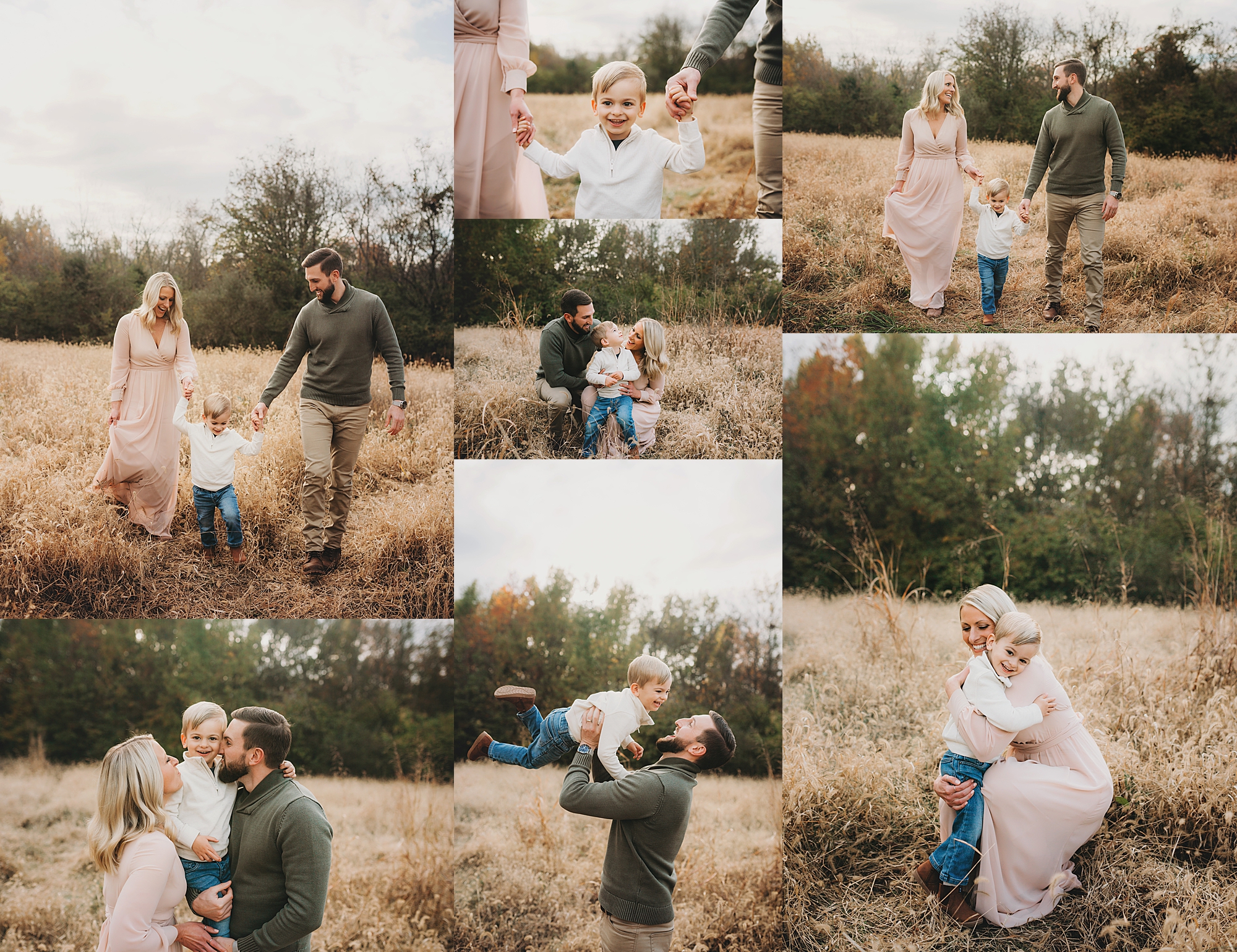 Following these simple tips should help you pull together some great fall family outfits.  If you need an opinion, I'm always happy to help!  If you have not scheduled for the family's fall photos, I am fully booked for 2021.  Make sure you sign up for my newsletter to be first to know when I open up 2022 family dates.