Top 10 Nashville Photography | Happy 2017 everyone! At the end of each year, I spend a few days reflecting on my business. I look to see if I've reach my yearly goals, reflect on my highs and lows, and look back on the past year. I thought it would be fun to reflect on 2016 by sharing some of my favorites.
TOP 10 NASHVILLE PHOTOGRAPHY | CAKE SMASH
I love planning cake smashes. This was by far my favorite of the year. This little man's mom emailed me requesting a Where the Wild Things Are cake smash. I had her send me pictures of the outfit and cake that she selected. As soon as I saw them, I knew how I'd set up for the cake smash. We went rustic and all boy. From the custom wooden teepee with suede and rope, to the firewood stack and log cake stand, the theme and decor was seamless. Not to mention, we had a happy one year old!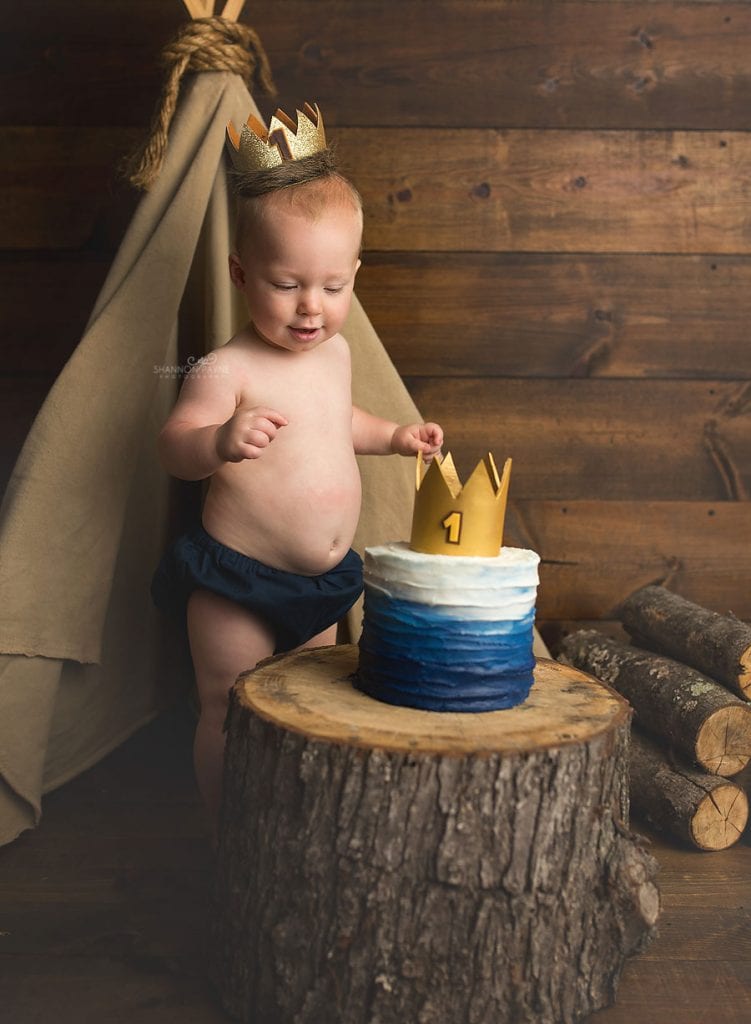 TOP 10 NASHVILLE PHOTOGRAPHY | BABY SESSION
Miss M's mommy requested a session in her nursery for her 8 month session. Like every lifestyle session, I had her mom send me pictures of the room before I arrived. I like to have an idea of lighting and the room layout before I arrive. As soon as I saw her gorgeous nursery, I knew we were going to have a beautiful session. Miss M was in a wonderful mood. She loved showing off her new skills in her own room. Pulling up in her crib and crawling were her two favorites. I love the simple and classic look that her nursery brought to her session.
TOP 10 NASHVILLE PHOTOGRAPHY | FAMILY PORTRAIT
Every now and again, I'll know we've made magic as soon as I click my camera shutter. There is so much I love about this image. Every time I look at it, I see two people in love. 8 short months ago, it was just the two of them, and now they have this amazing baby boy. You can see all of the love they have for each other, but now they have this whole other person in their little world. Such a sweet little family!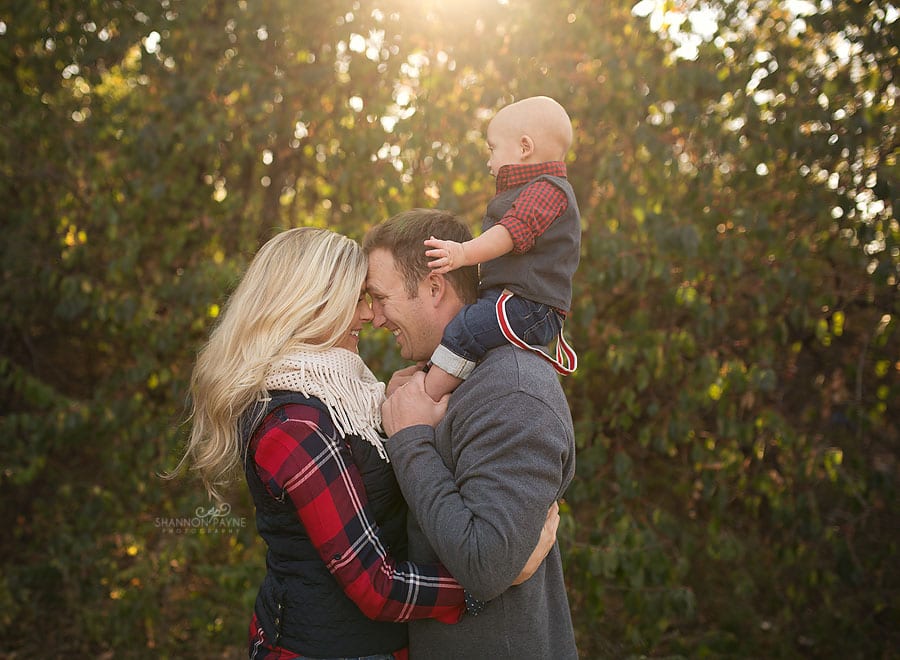 TOP 10 NASHVILLE PHOTOGRAPHY | GENDER ANNOUNCEMENT
This session was FUN! When Maggie emailed me wanting to do a gender announcement, she had all of her ideas ready. They wanted to use a picture to share the gender and name of their baby girl. The original plan was to go to 12 South and shoot at the blue and white Draper James wall. Well, the wind didn't want to cooperate with us. These gold balloons are HUGE and really difficult to manage. Add in the wind, and it was a disaster in the making. After tons of laughs, we found this simple white wall that blocked the wind. I'm so glad we did because I love the way the gold letters pop on the wall.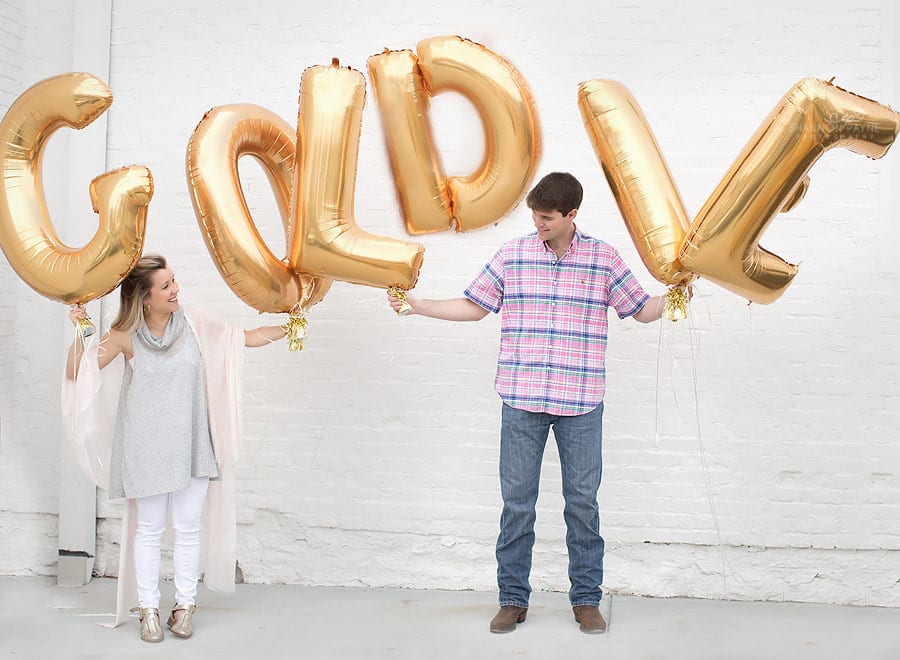 TOP 10 NASHVILLE PHOTOGRAPHY | MATERNITY IMAGE
I have so many maternity images that I love, but a rare Nashville snow had to be one of my favorites. I've been lucky enough to have two years in a row of awesome snow that lined up with a maternity client session. I'm pretty sure we rescheduled our session when it snowed to get together before it melted. I just love how this beautiful mommy pops from the snowy background. Fingers crossed that we get another snow this winter!!!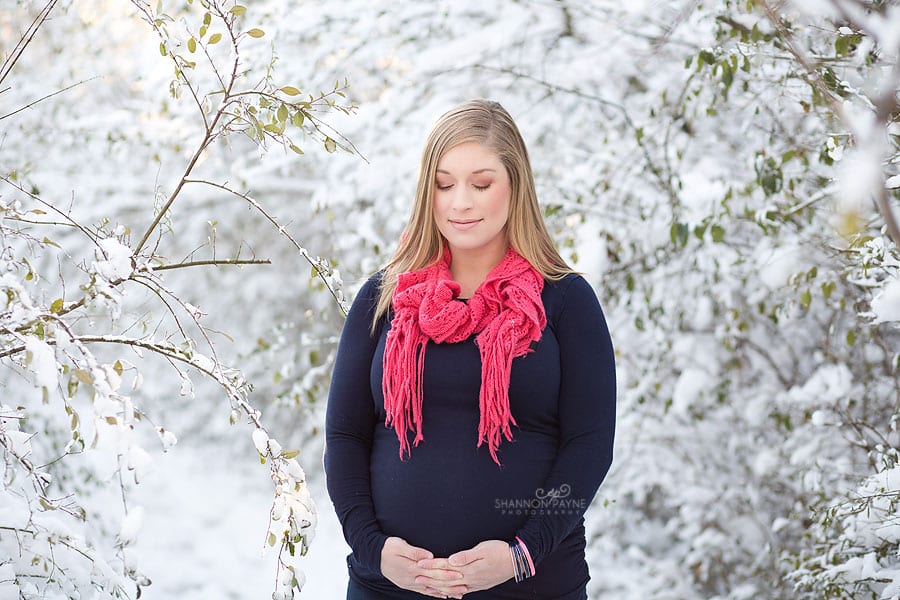 TOP 10 NASHVILLE PHOTOGRAPHY | NASHVILLE MINI SESSION
Red Truck Minis and Christmas Minis in September. My best idea EVER! These were a huge hit, and I plan to do them again in 2017! Oh, and aren't these ladies beautiful?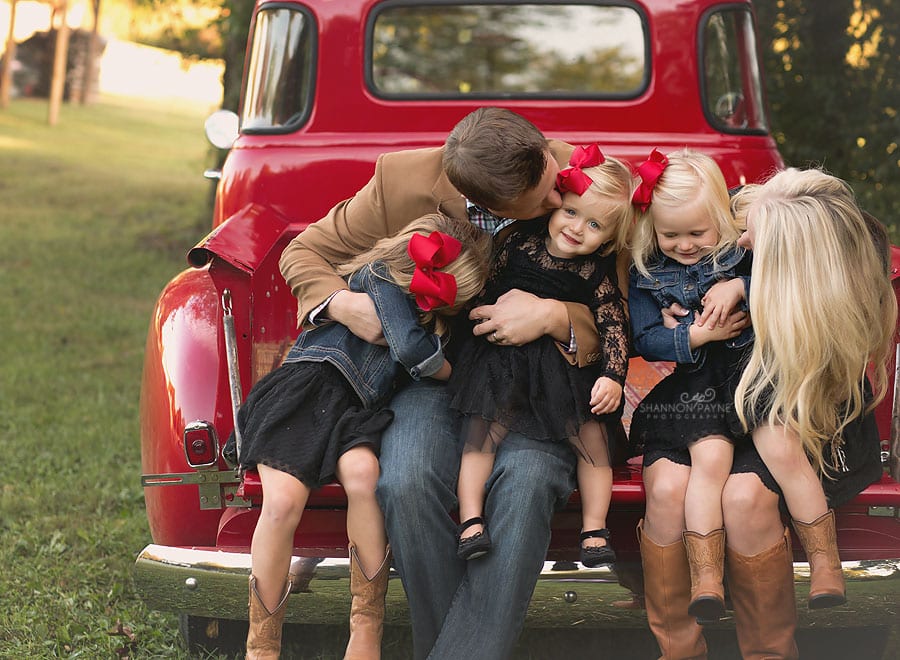 TOP 10 NASHVILLE PHOTOGRAPHY | NEWBORN LIFESTYLE PORTRAIT
This was another one of those lifestyle sessions that I knew would be amazing. I just love this sweet family, and I've been honored to photograph 2 of their 3 newborn sessions in their home. This image was only going to be the new baby and mom, but her siblings were hanging out with us too. I love how they naturally gravitated to mom without any direction from me. She did an awesome job styling their outfits to coordinate with their home.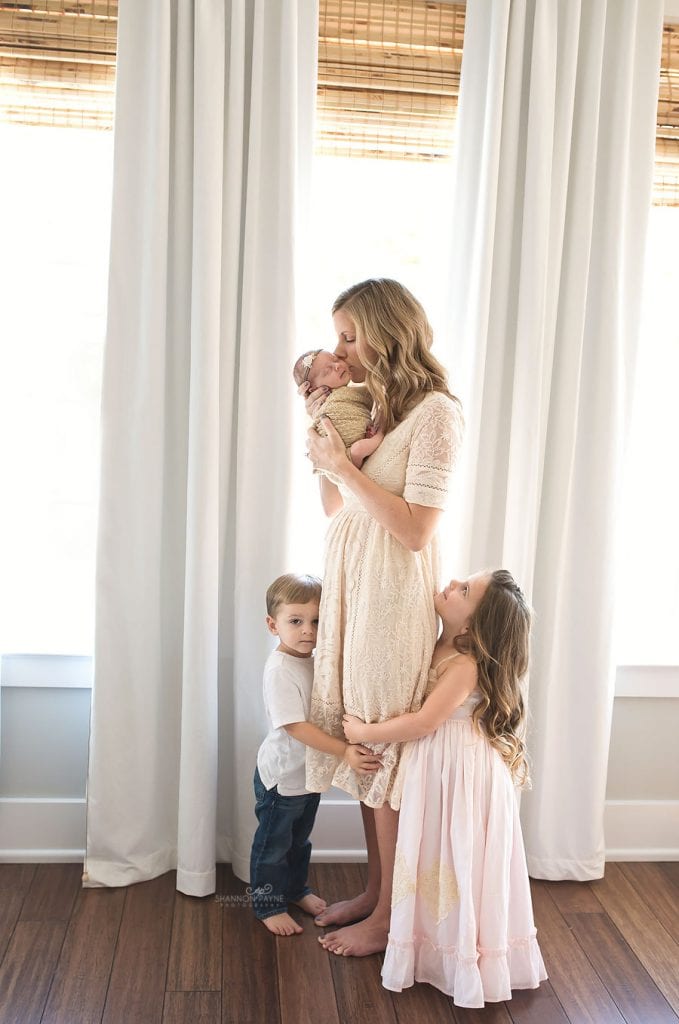 TOP 10 NASHVILLE PHOTOGRAPHY | SENIOR SESSION
This was the year I decided to give Senior portraits a try! My beautiful babysitter, Addison, was my first client. We ended up getting rained out on our scheduled day with a pop up summer thunderstorm. She had already had her hair and makeup done, so we decided to go to the studio for a few shots. This was one of the first, and it was one of those camera clicks that I knew would be amazing. Her whole entourage oohhhed and ahhhed, and I thought "Yep, I think I may love senior sessions." I only plan to take one a month in 2017, but I'd love to hear from you if you have an upcoming high school Senior!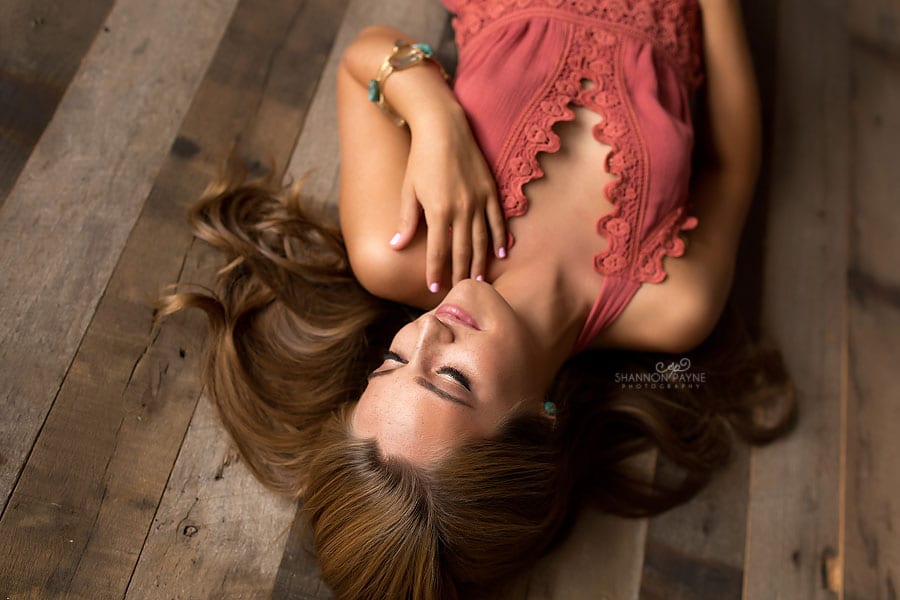 TOP 10 NASHVILLE PHOTOGRAPHY | BABY SESSION PROPS
2016 was the year of flowers. I like to keep props simple and keep the focus on baby. Flowers add that perfect touch of simplicity yet pop of color. Miss Emmaline was so much fun for her 4 month session. I added in styled sessions for my babies after newborn sessions this year, and their parents loved it. It's so nice to just walk into the photography studio with baby and not worrying about outfits. Emmaline is wearing one of the many rompers that I stock for babies. Everything is setup and ready when you arrive.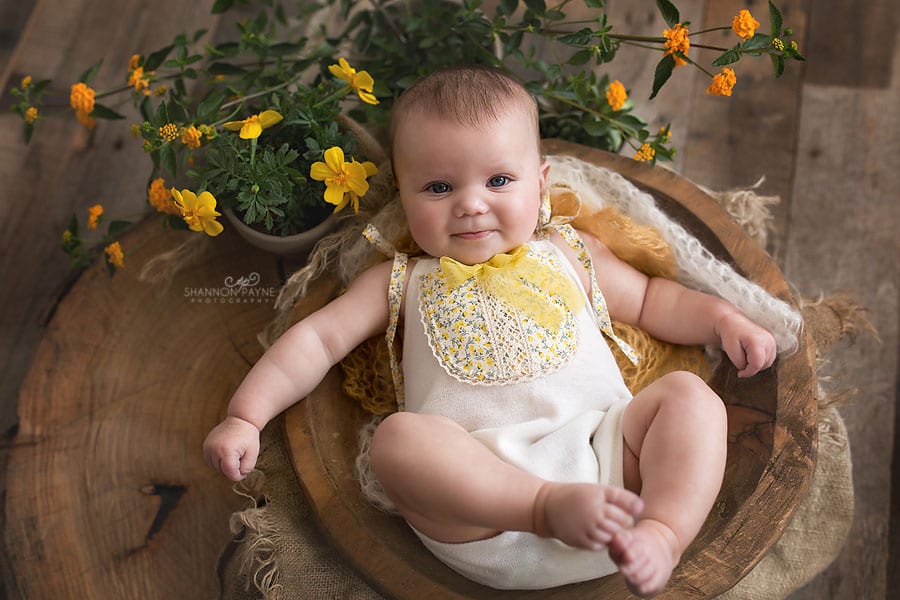 TOP 10 NASHVILLE PHOTOGRAPHY | NEWBORN PORTRAIT
Last but definitely not least is my favorite newborn image. Newborns are my specialty. They are the top priority at SPP. I photographed 46 newborns in 2016 and had no idea how I'd pick my favorite. I have SO many! As soon as I came across the picture from Baby D, I knew it would be a hit. It's funny because I spend so much time keeping babies asleep that I'd pick an awake shot as my favorite. His mommy warned me that he was very alert, and she was right. His bright eyes, sweet little lips, and arms behind his head just scream, "Hello world! Here I am!"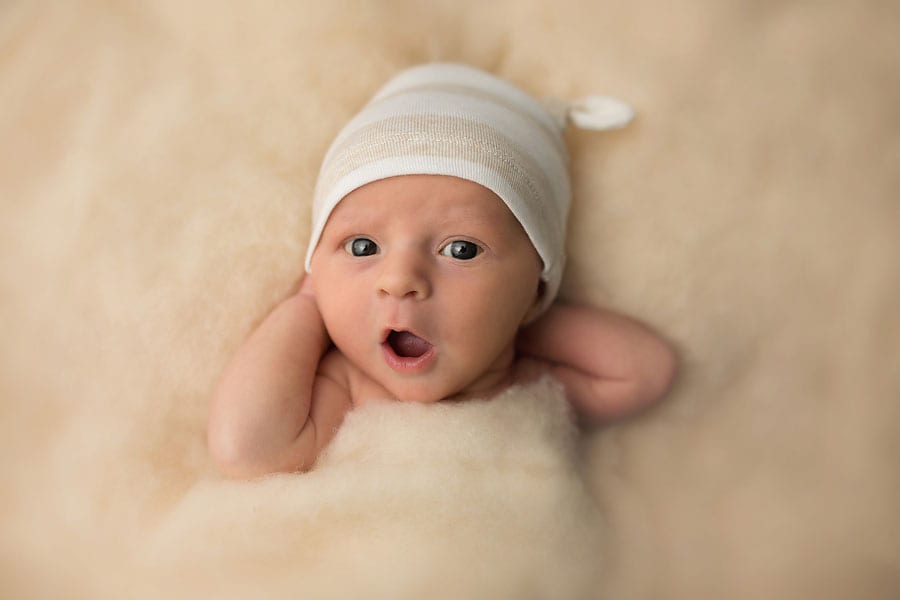 It was so hard coming up with only 10 favorites from the year for my Top 10 Nashville Photography post, but it was a lot of fun going through all of my sessions. I'd love to hear your thoughts and comments. Leave a comment below and tell me other Top 10 lists you'd be interested in seeing in the future.
If you enjoyed this Top 10 Nashville Photography post, make sure to visit my fellow photographer, Erica Colvin Photography, out of Montgomery County, PA to see her Top 10 of 2016.
Top 10 Nashville Photography | Shannon Payne Photography is a boutique studio located just outside of Nashville TN. Our photography studio is nestled in the heart of Hendersonville, TN. We offer maternity, newborn, and baby sessions as well as packages for baby plans. Shannon Payne Photography is Hendersonville"s premier maternity, newborn, and baby photographer. Cake smash sessions are included in your baby"s one year session.
Contact us today for our complete price list and to schedule your next session. Sessions do book quickly. It is best to schedule your session 3-4 months in advance and during your 2nd trimester for a newborn session.  Email us at [email protected] or contact us by phone (615)348-5808. You can also visit us on Facebook or Instagram. To receive the most up to date information on our sessions, please sign up for our newsletter via the link on our blog.
Shannon Payne Photography serves Nashville and surrounding areas including Hendersonville, Gallatin, Brentwood, Franklin, Murfreesboro, Smyrna, Goodlettsville, Bellevue, Old Hickory, Hermitage, Donelson, Mt. Juliet, Lebanon, Castalian Springs, East Nashville, Germantown, Nolensville, Green Hills, Ashland City, 12 South, Belle Meade, Cool Springs, Clarksville, Greenbrier, Spring Hill, Madison, Dickson, White House, Portland, Fairview, and all other Middle TN areas. Top 10 Nashville Photography