1st Birthday Photographer
If you are search for a 1st birthday photographer, you have come to the right place!  I LOVE birthday photo sessions!  I offer several different packages for baby's first birthday pictures.  Meet Aiden and his sweet parents.  The last time I saw him was back at his newborn portrait session.  Isn't he the cutest???  Although I offer outfits in my studio collection for baby's, his parents brought some really cute ones that we decided to use.  We started with some family pictures with a lifestyle feel in my studio.  He was in a great mood!  He has the SWEETEST smile!

1st Birthday Photographer
Once we finished his family pictures, we made a quick outfit change for his cake smash photos.  Oh my gosh.  This is the BEST part of every 1st birthday photo shoot!  Not every baby likes the cake or even eats it, and that's ok.  It is SO much fun watching them experience something new!  Whether it's the texture or the taste, we always get some really great expressions.  Aiden did not do much tasting, but he loved touching the frosting with his fingers and checking things out.  He seriously is the CUTEST!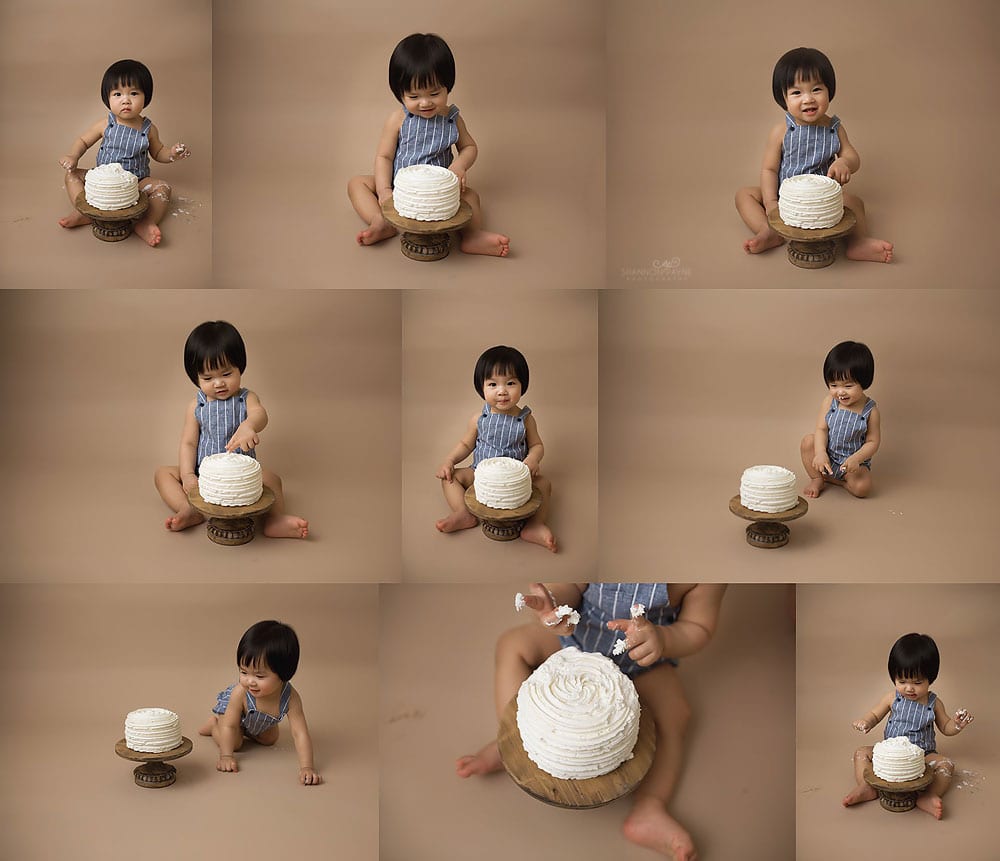 Are you ready to schedule your baby's cake smash?  Let's chat!