Hendersonville TN Maternity Photographer | I guess I was pushing my luck thinking I'd get to have two snow maternity sessions in one year. Dana's session was scheduled the weekend of a chance of snow, so we decided to stay in touch that day and wish for snow. Well, it rained and it sleeted, and pretty much did everything but snow. But I couldn't be happier with the look and mood the weather gave us. It was chilly and gave everyone plenty of snuggle time. My fav! I photographed big brother, Jameson, we he was a bump in mommy's belly, and I'm honored to be able to watch this next milestone in his life.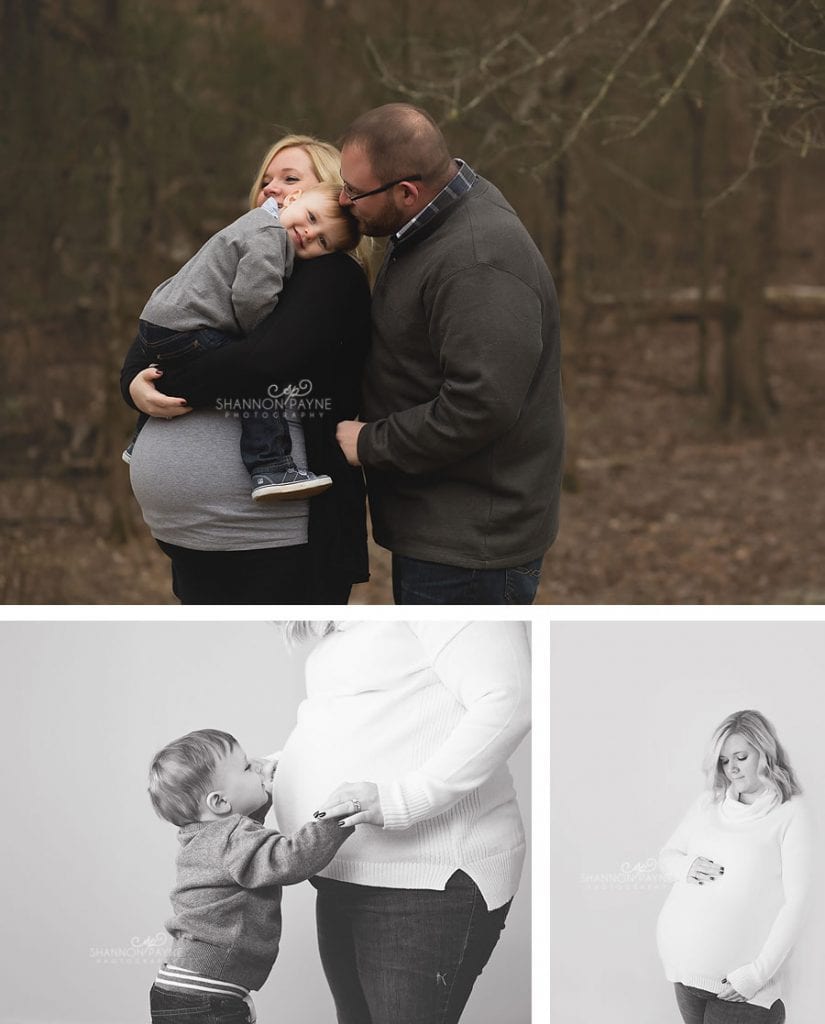 Hendersonville TN Maternity Photographer | Shannon Payne Photography is a boutique studio located just outside of Nashville TN. Our photography studio is nestled in the heart of Hendersonville, TN. We offer maternity, newborn, and baby sessions as well as packages for baby plans. Shannon Payne Photography is Hendersonville"s premier maternity, newborn, and baby photographer. Cake smash sessions are included in your baby"s one year session. SPP also offers cake smash mini sessions for clients interested in only a cake smash session.
Contact us today for our complete price list and to schedule your next session. Sessions do book quickly. It is best to schedule your session 3-4 months in advance and during your 2nd trimester for a newborn session.  Email us at [email protected] or contact us by phone (615)348-5808. You can also visit us on Facebook or Instagram. To receive the most up to date information on our sessions, please sign up for our newsletter via the link on our blog.
Shannon Payne Photography serves Nashville and surrounding areas including Hendersonville, Gallatin, Brentwood, Franklin, Murfreesboro, Smyrna, Goodlettsville, Bellevue, Old Hickory, Hermitage, Donelson, Mt. Juliet, Lebanon, Castalian Springs, East Nashville, Germantown, Nolensville, Green Hills, Ashland City, 12 South, Belle Meade, Cool Springs, Clarksville, Greenbrier, Spring Hill, Madison, Dickson, White House, Portland, Fairview, and all other Middle TN areas.