I LOVE Pinterest.  I probably have 50 boards on Pinterest.  I pin recipes, home decorating ideas, hair styles, clothing inspiration, vacation locations, and more.  I love Pinterest so much, I have to cut myself off so that I don't spend hours pinning things.  BUT when it comes to newborn, baby, maternity, and family photography inspiration, I want MY site to be your Pinterest.  Why you ask?  Well, Pinterest is full of beautiful photographs. You can get so much inspiration from it.  However, Pinterest pictures are not my pictures.  When you choose me as your photographer, I want you to choose me for my work and style.
If you have already booked your session with me, you have seen my little note about Pinterest in my Client Agreement.  When you book your session, you complete a client agreement and planning guide.  This is your chance to tell me colors, props, and poses that you like.  You will also see a note that requests no Pinterest pictures.
Sooo…… why not Pinterest?  Here are 3 things you should NOT use Pinterest for when planning your photo session.
#1: Poses
You can find thousands of posing ideas on Pinterest.  From maternity and newborn photography to wedding photography.  Some poses are beautiful, and honestly some are pretty cheesy.  However, Pinterest is not the place to find posing ideas.  As an artist, I have invested thousands of dollars in training and workshops.  I spend hours each month catching up on posing techniques and safety practices.  After 8 years in business, I have fine tuned my newborn workflow.  I have tricks and games I use for maternity and family sessions.  All of these things come together to create photos and beautiful sessions, and I want this to be the reason you hire me.  I don't want you to have to put together a pinboard of poses and ideas.  That is my job.  When you come to me, you are trusting me so that I do all the work, not you.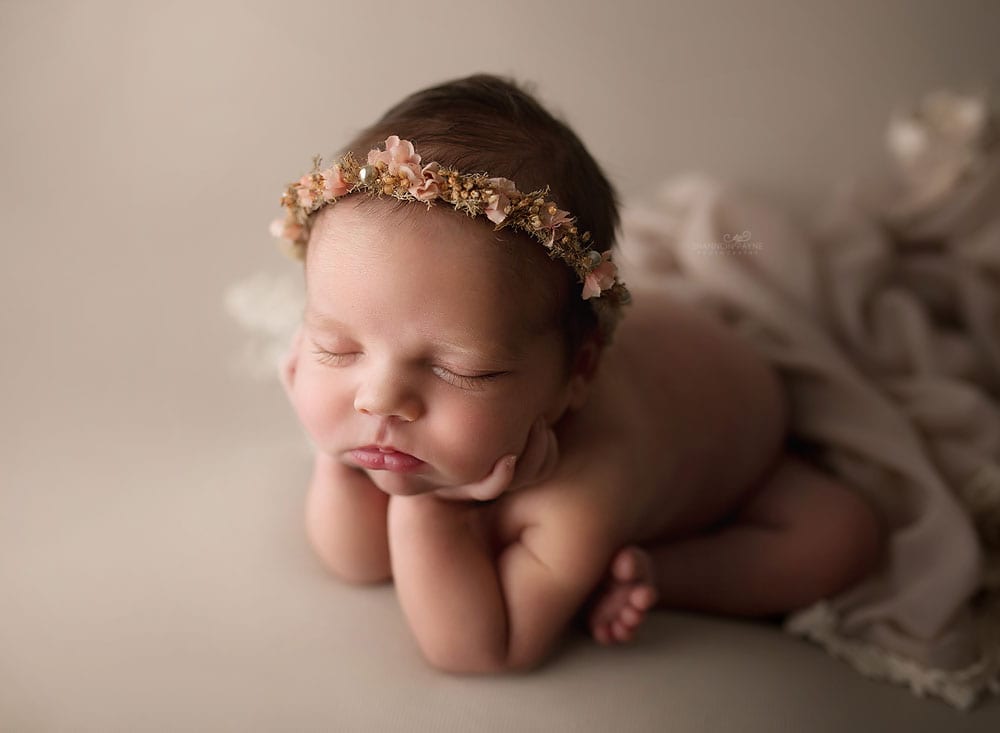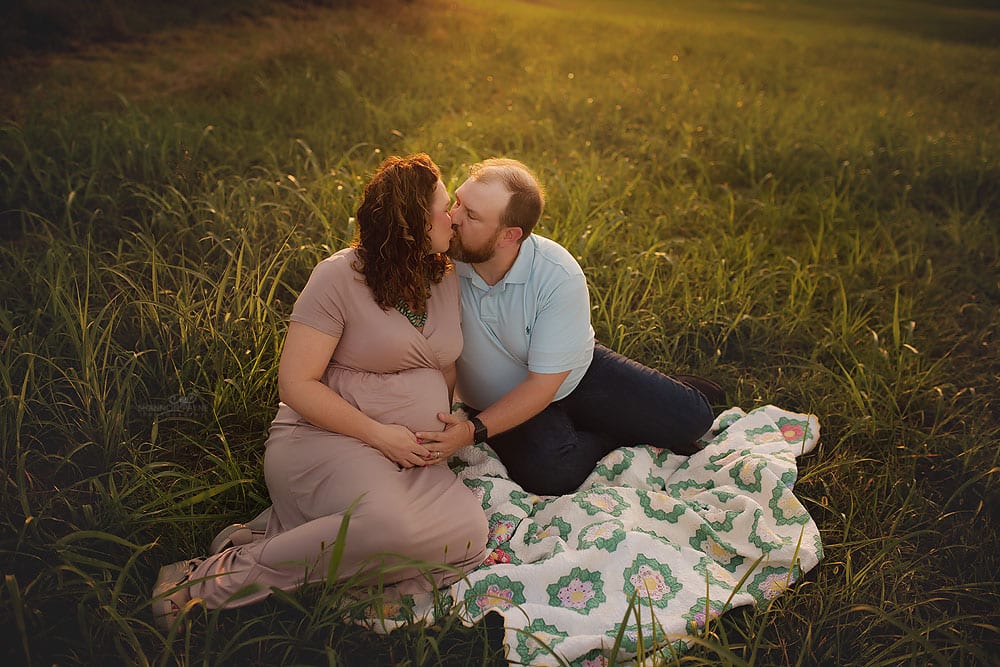 #2: Props
You can find newborn pictures online with all sorts of props.  However, when you book a newborn or baby session with me, you don't have to bring a thing.  If you have been to my studio, you know my problem.  I am a self-confessed prop addict.  It's a problem.  Seriously.  Oh, and I have 2 boys.  So I never got to do the girl thing.  So the girl props are a little out of control!  I have hundreds of props, layers, blankets, swaddles, bonnets, and headbands galore.  With that said, ALL of my props are specifically sized and designed for specific ages.  My newborn props are all hand knit pieces in newborn sizes.  They have come from all of the world.  They are beautiful colors and so soft you could snuggle up and sleep with them.  My headbands, tiebacks, and floral crowns are all made to fit a small newborn's head.  I do not recommend crochet items.  Crochet items tend to be bulkier and don't fit well.  The are also uncomfortable to put on baby.  I also do not recommend store bought items or clothing.  Store bought items just don't fit baby the way we need to fit for newborn pictures, and clothing takes away from newborn poses.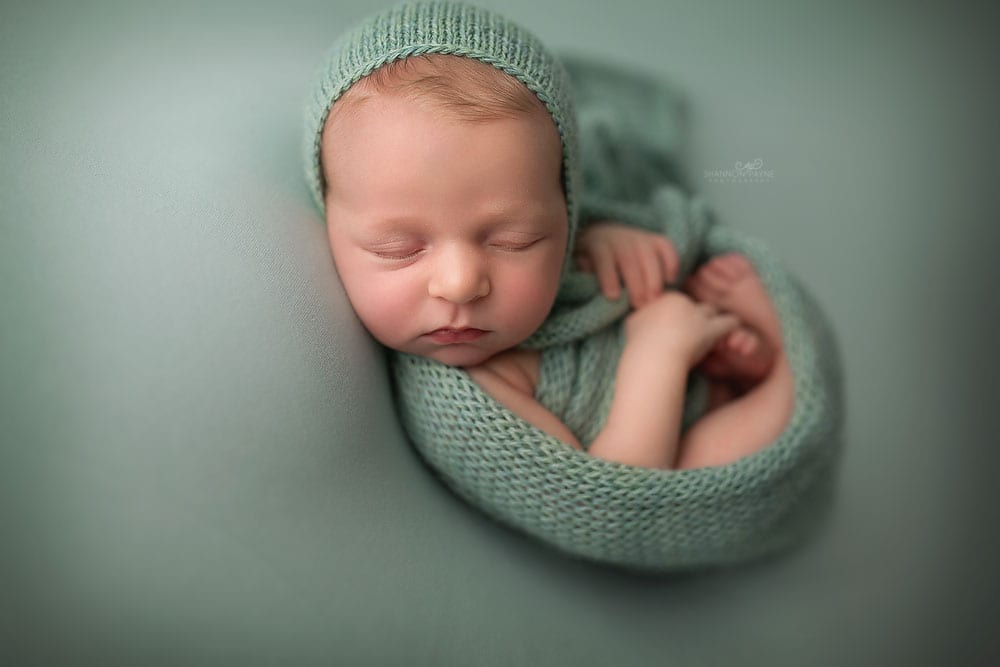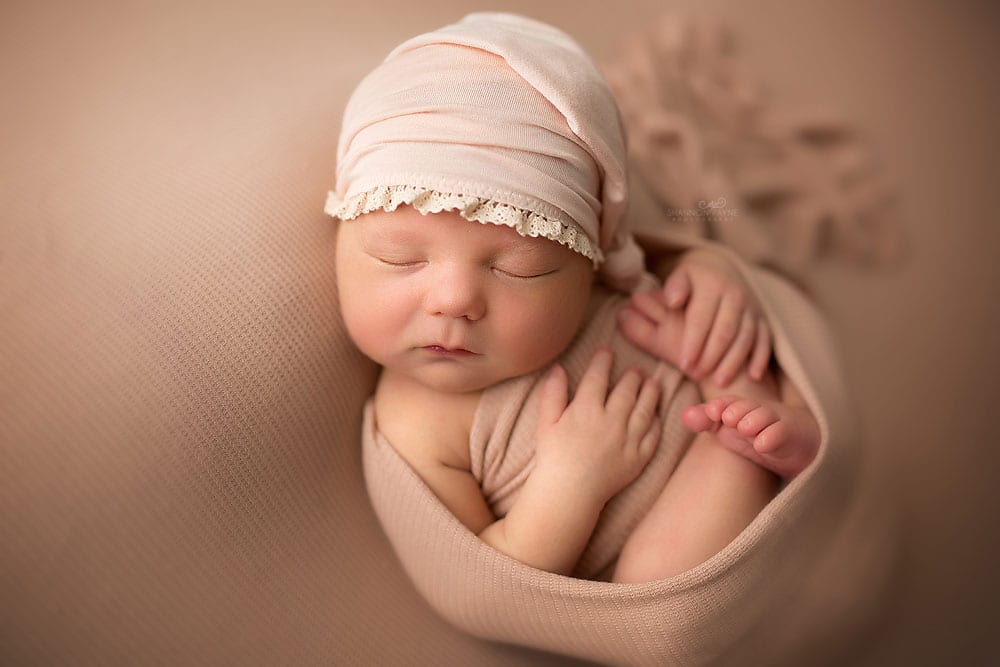 #3: Locations
I have probably said this a million times, but I don't think I can say it too much.  I choose ALL of my outdoor locations based on light.  Yep, that's it.  Light.  I always say I would pick a junkyard with great light over a beautiful botanical garden with terrible light any day.  Now, I can't always guarantee a gorgeous sunset, but even on a cloudy day, light guides my sessions.  Each week I drive around town looking locations with beautiful light.  If you've read my previous blog post about Maternity Sessions through the Seasons, you see that locations change by the season.  They change even more frequently in the spring and fall.  But one thing that all of my locations MUST have in common is beautiful light.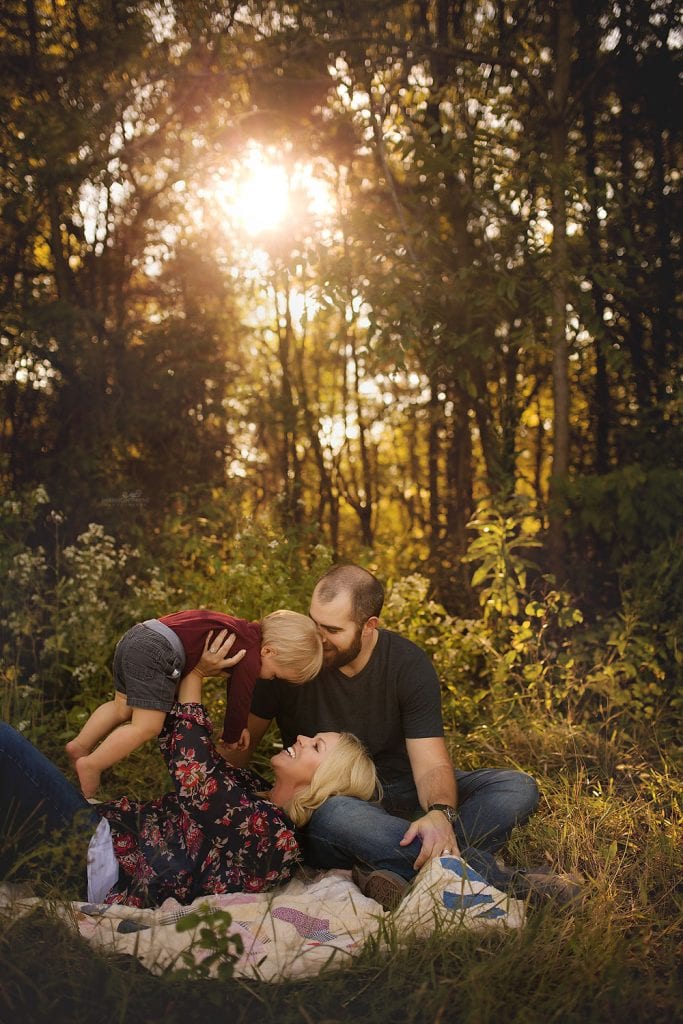 Inspired by the Season
So….. where do I find my photography inspiration?  Lots of the time, it's by the season.  In the spring, I love using pastels.  In the fall and winter, I love using deep colors and jewel tones.  I get inspiration from colors in your home and baby's nursery.  I even get inspiration from my beautiful prop vendors.  I love walking through antique shops and finding unique pieces.  I walk through Pottery Barn, Homegoods, and other home decor shops to keep up with the current trends in homes.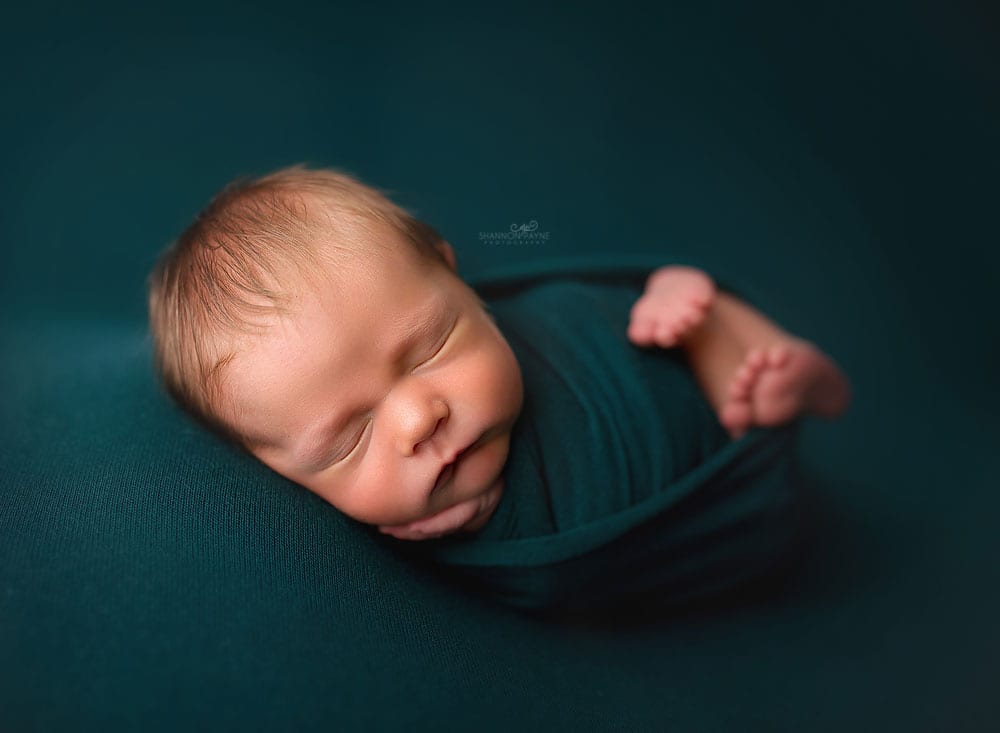 Unique props and setups
One of the biggest reasons my clients choose me as their photographer is for my unique setups.  My style is natural and rustic.  I love using earth tones, items from nature, greenery, flowers, and textures.  I try not to follow other photographers with styles similar to mine so that I don't feel tempted to copy them.  I want to come up with my own setups so that my style stays cohesive and consistent.  AND I try to never use the same setup twice!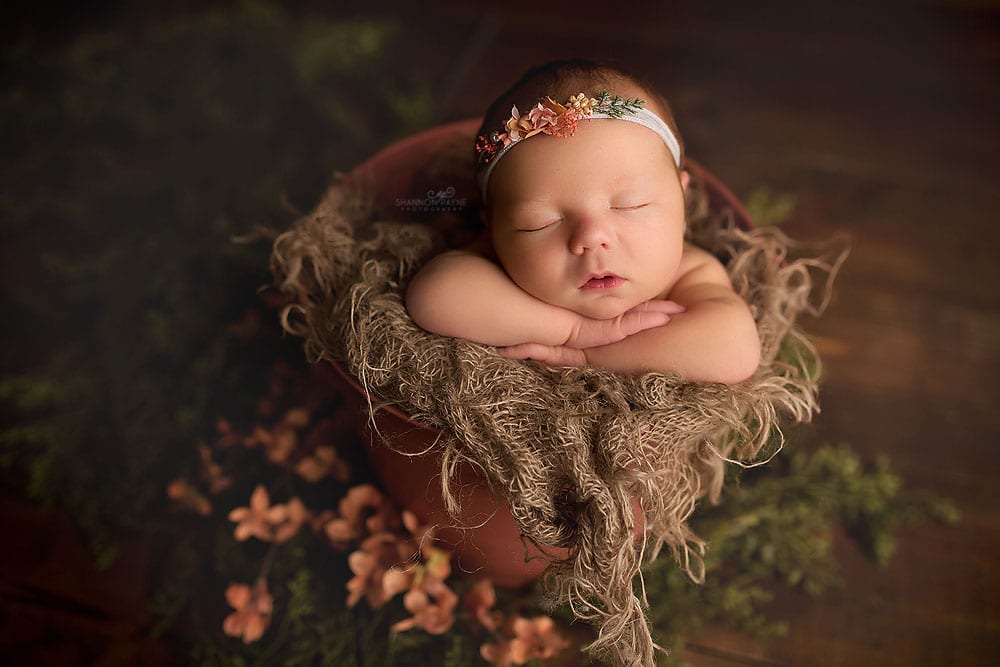 How CAN You Use Pinterest?
I still think Pinterest is a great resource for planning your photo sessions.  In fact, I send all of my clients boards that I have pinned for their photo sessions.  These include What to Wear boards and First Birthday Inspiration boards.  Pinterest is a great resource for pulling together coordinating clothing.  I have boy and girl clothing boards as well as a maternity board for brands of clothing I think photograph well.  My First Birthday inspiration board does not have other photographer's work.  Instead it has current trends in birthday decor, smash cakes I love, and even wedding cakes.  I love using Pinterest as a tool to plan, just not copy.
I hope this gives you a little insight into my vision for my sessions.  I want to do ALL of the work, so that all you have to do is sitback and enjoy the process.  If you'd like to chat more about a photo session, I'd love to hear from you.