5 Tips to Styling Baby Milestone Photos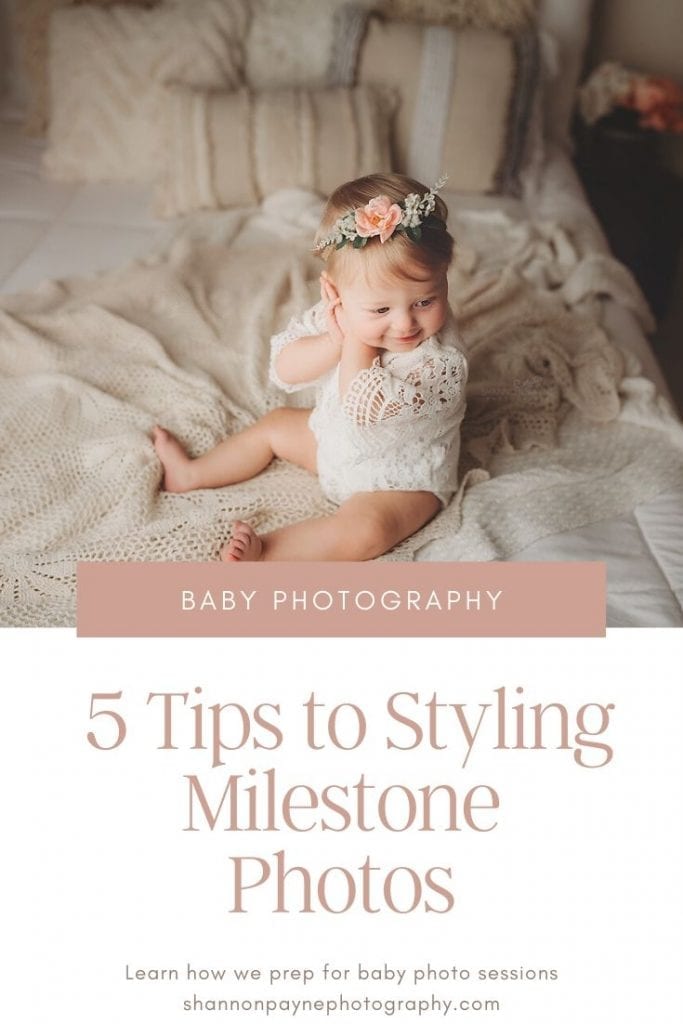 I have been a photographer for 10 years, and baby photo sessions are my absolute favorite types of sessions.  I photograph babies age newborn up to 12 months in my Hendersonville studio.  I've been in my studio for almost 8 years, which has given me plenty of time to be fully stocked for baby photos.  My clients are always commenting on how much they love the studio, my selection on props and outfits, and how I style each session.  Here are some tips that I've learned over the years for styling baby milestone photos.
1. Offer a Studio Closet
Years ago I had an idea to run a mini session special and provide an outfit for baby.  I used all of the proceeds from those mini sessions to purchase outfits for the studio.  The sessions were such a big hit, that I started offering my studio closet year round.  Parents love the fact that they don't have to pick out outfits ahead of time, and they are always raving about how many choices I have.  Many of these outfits are adorable for photos but not practical for everyday wear.  So it's nice being able to have your baby wear a "photo shoot outfit" but not have to spend money on something they may only wear once.  I have a large selection of outfits for girls and boys in different styles, colors, and textures.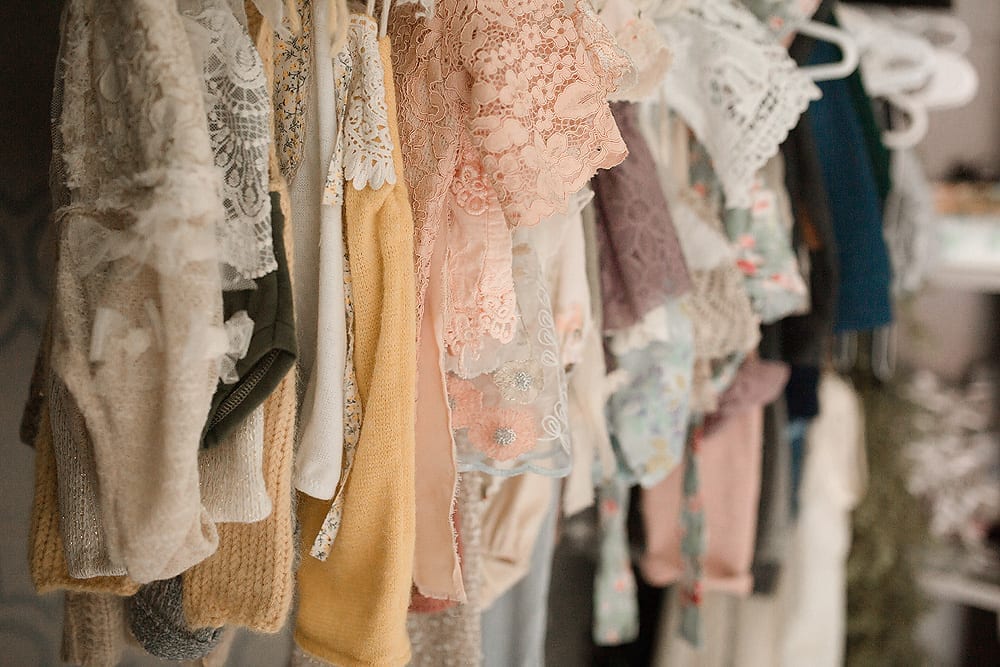 2. Use simple props
Props can either make or break your photos.  My style is simple, and I always want the focus to be on baby.  So if you see my props in a photo, it has a purpose.  Greenery, lace, and burlap are some of my favorites.  They are in the photo to add depth and texture.  I may use a chair or stool to help baby sit or stand.  Buckets and bowls hold up babies who are sitting steady on their own.  I always make sure the prop won't distract from the baby.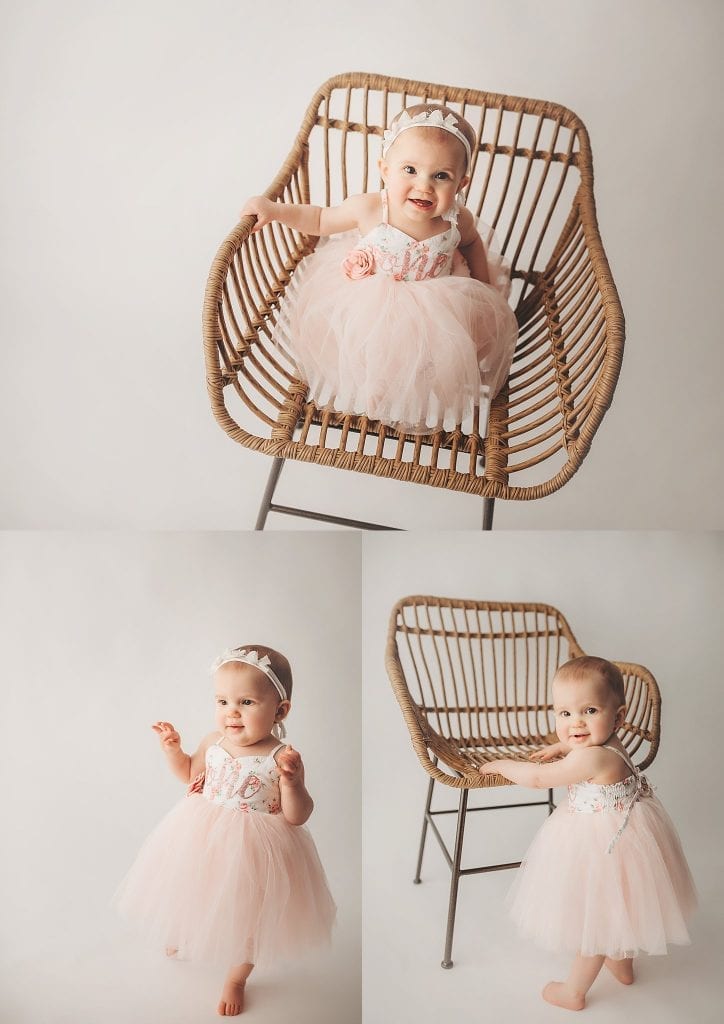 3. Incorporate elements from nature
I LOVE flowers and greenery.  If you scroll through my Instagram feed, you will notice that right away.  This little corner in my studio makes me feel like I am walking down the flower aisle at Michaels.  It is one of my favorite parts of the studio.  I use flowers for girls and greenery for boys.  I like to use baby's outfit to inspire the flowers or greenery that I chose.  Again, I only use a little so that it does not distract from the photo or baby.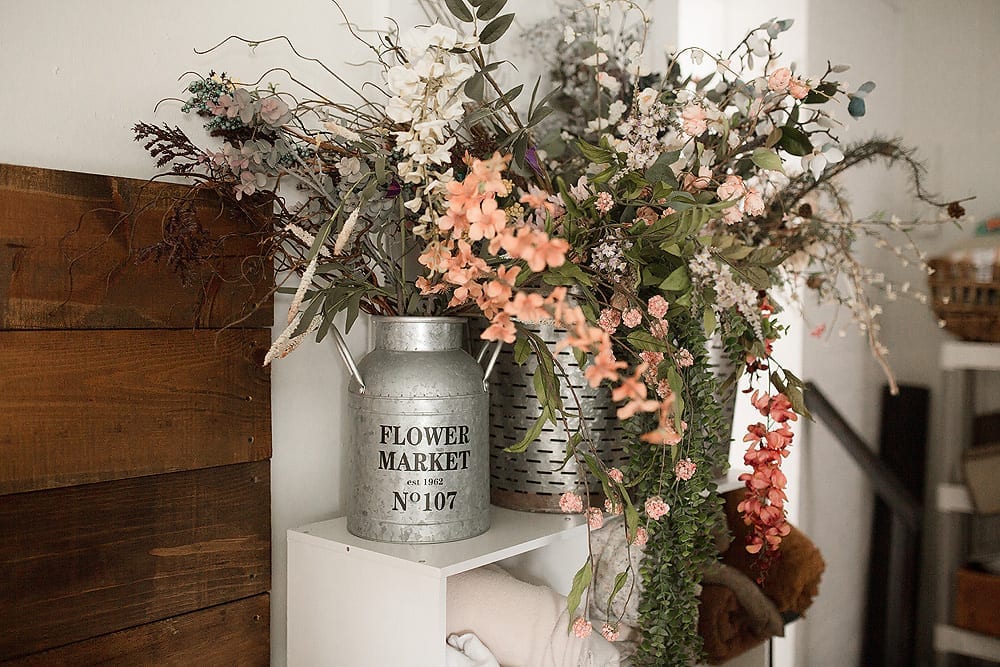 4. Lighting is key
Lighting is something that my clients never have to worry about, but it is always first in my mind.  I love playing with lighting and using different angles to get different looks.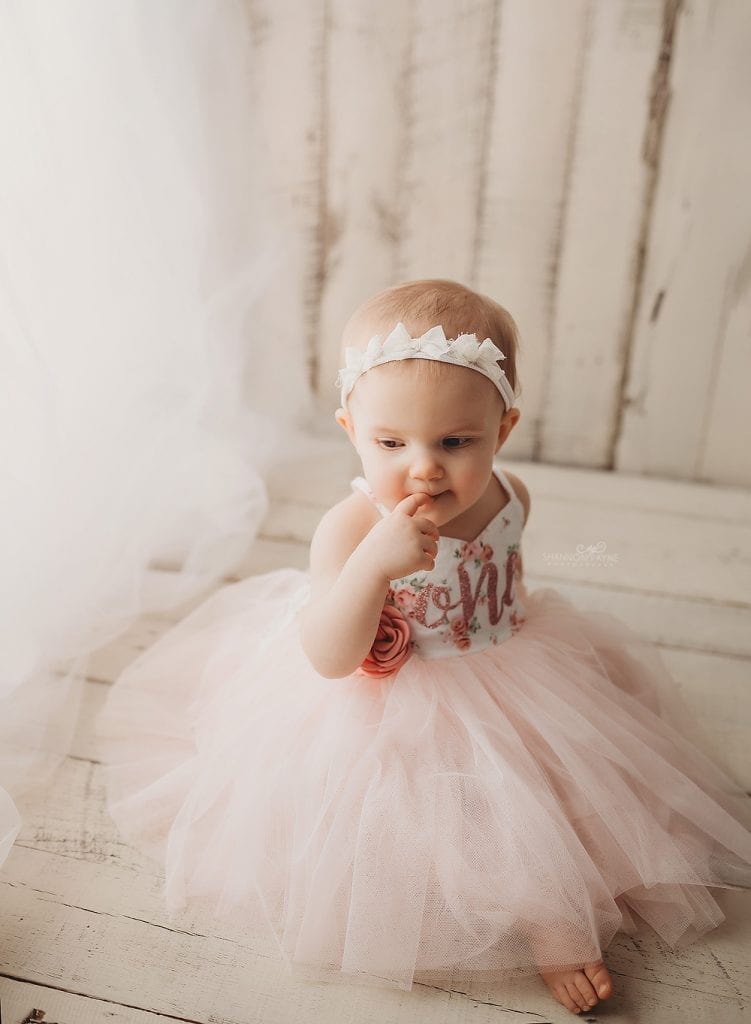 5. Find your style
My biggest piece of advice is to find your style.  Years ago, I finally realized that I had found my style and consistency when a friend of mine said she knew a photo was one I had taken before she even saw my name.  I was so proud.  I want to provide the same quality of work for each and every one of my clients.
If you are in the Nashville area and interested in baby milestone photos, let's chat!  I'd love to plan your baby's first photos.