Best Photos of 2019
Can you believe it's already 2020!  I say this every year, but I am going to work really hard on keeping up with the blog this year!  My favorite way to kick off that promise is with the 10 best photos of 2019.  I LOVE this blog post.  I love reflecting on the past year and finding my clients favorites and my favorites.  It is so hard narrowing down my favorites to only 10 photos, but here we go…
Favorite Baby Photo
Beckham wins hands down for the best/happiest/silliest photo from a milestone session.  He was all smiles and full of personality for his sitter photos.  When I shared this photo on Instagram, I captioned it as "Baby Beckham living his best life."  There's really not much else to say!  This photo also received the most likes and comments on our IG page for the year.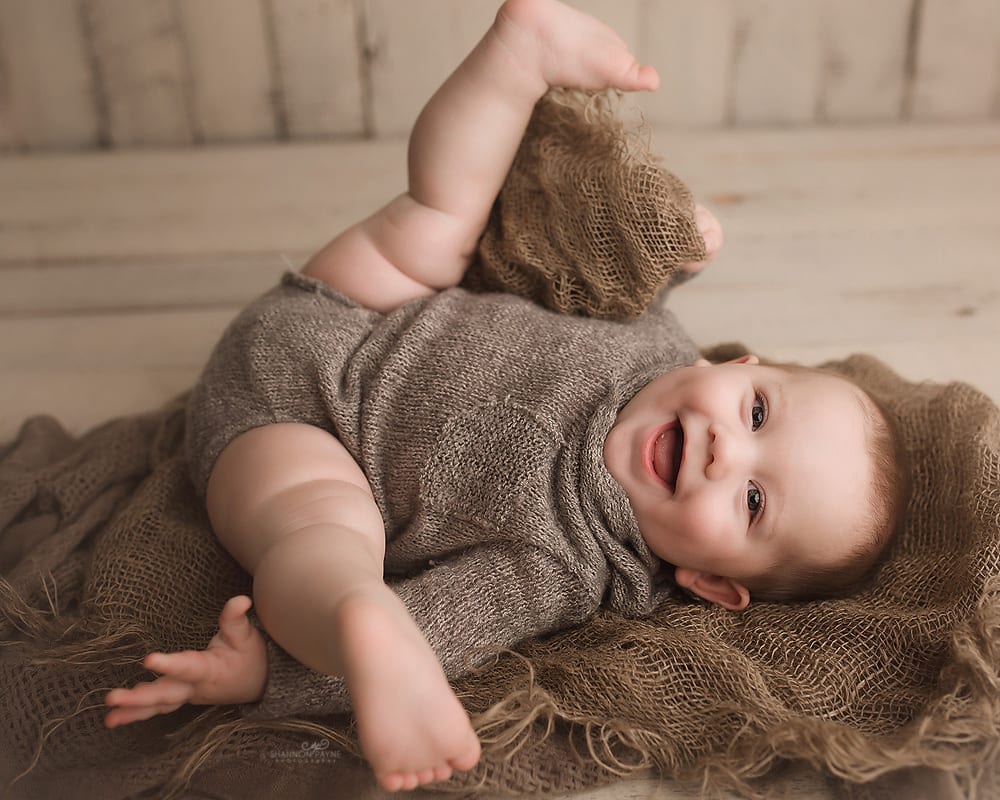 Favorite Newborn Photo
There really is no way for me to choose a favorite newborn image.  Ever.  I have a hard time picking a favorite from each session much less a whole year.  BUT this year was very special for me.  I hired a videographer to film a newborn session with me.  I wanted to be able to share this video with potential clients to see all of the work and love that goes into each and every photo I take.  This little guy made his appearance in my video, and it is something I will treasure forever.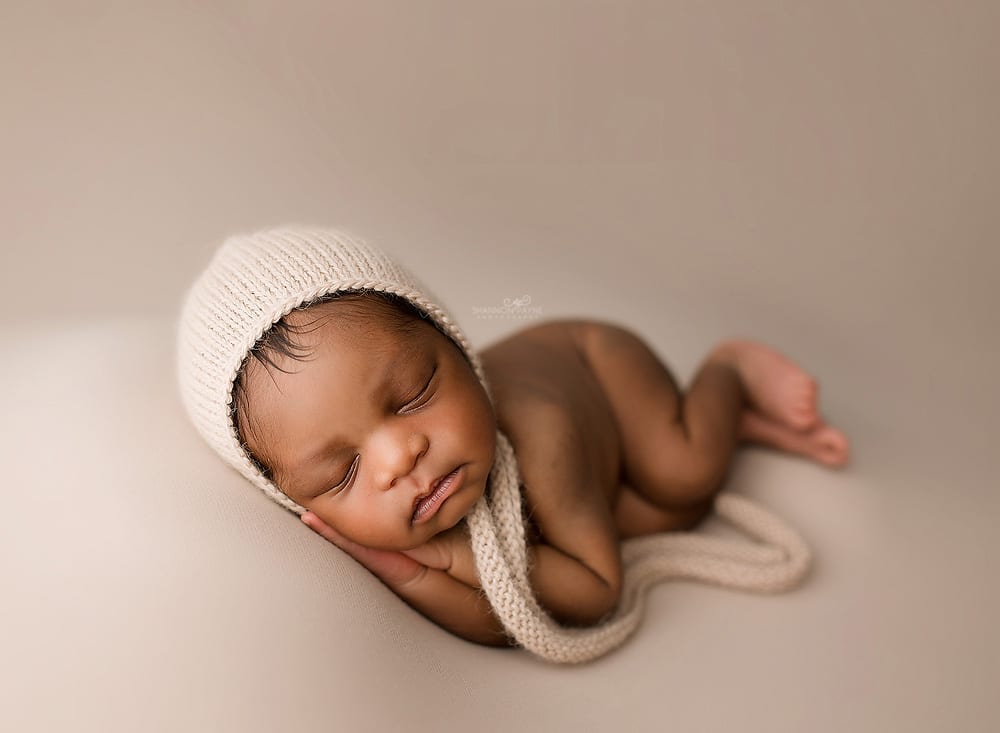 You can also see the newborn video on our YouTube channel.
Favorite Prop
Let me tell you, this "Pooh Bear" bucket from Luneberry Props has been my absolute favorite this year.  I have used it for my newborn and baby sessions, and it has been a big hit with my clients as well.  I just love the wood tones of the bucket with my wood floors.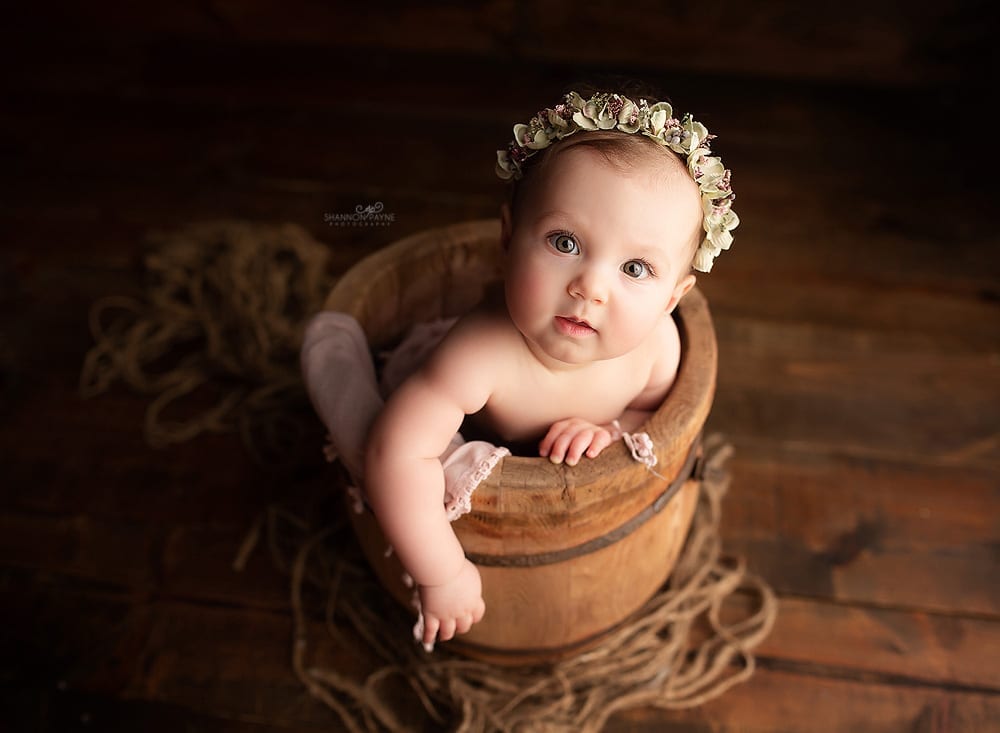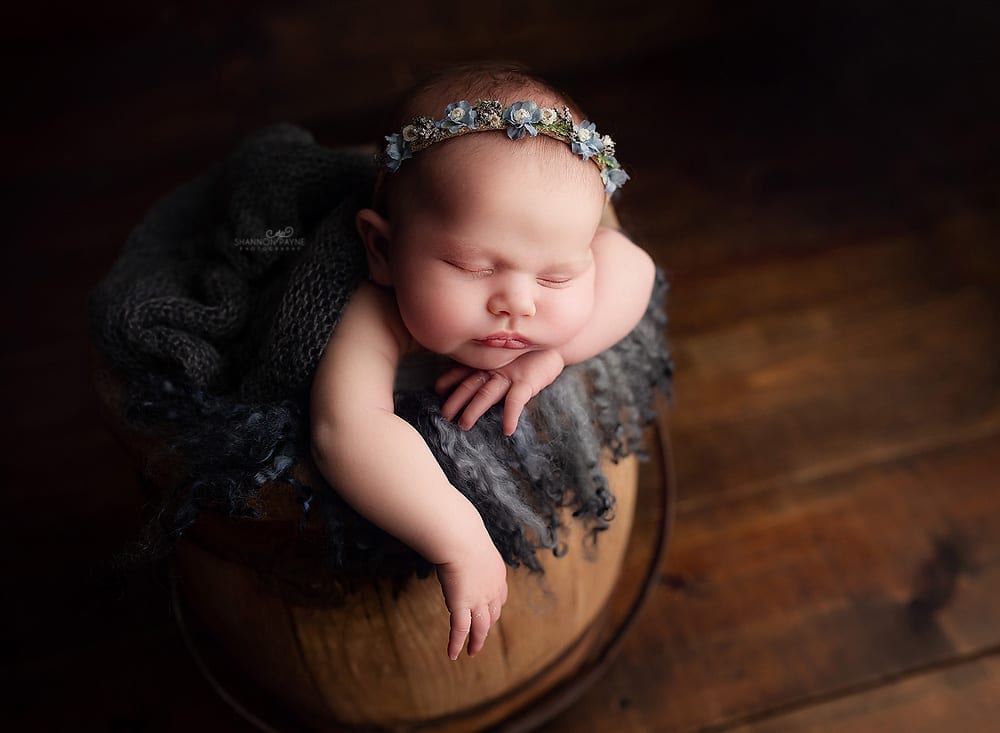 Favorite Newborn Setup
Maya's mommy requested flowers for her newborn session.  She was born in the summer when the weather was nice and warm, and I was inspired to nestle her into a bed of beautiful flowers.  I just love how this turned out and Maya's parents did too!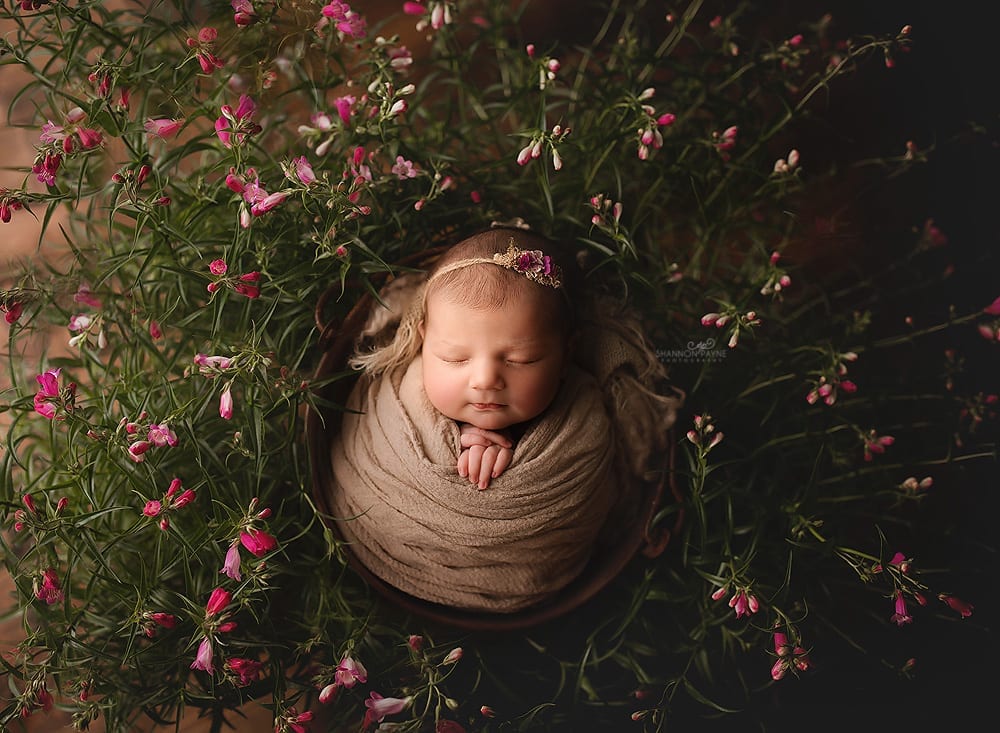 Messiest Cake Smash
Nash takes the cake for the messiest cake smash.  His entire cake was pretty much smeared away by the time we were finished with his photo shoot.  This was a fun first birthday session!
Favorite Location
I discovered this beautiful spot when I was looking for a new creek for my first ever Creek Mini Sessions.
Oldest Newborn
Skyla came to the studio at 5 weeks new, which is far past my "typical" newborn suggested range.  I was planning on her being wide awake, but this little beauty slept right through her newborn photos.  It almost makes me question booking newborns past 2 weeks more often!
Favorite Fresh 48 Hospital Photo
This photo is so special to me.  I photographed this sweet mommy's maternity photos while daddy was away serving our country.  He was able to come home just in time to meet his precious baby girl.  This photo made my Instagram Top 9 of 2019, and it gives me all the feels.
Best Baby Hair
Miss Harper came to the studio at just 2 months old.  I don't typically photograph this age, but they were in town for the holidays, so I bent a few rules 😉 . Harper did not make it too long into photos before deciding she was ready to take a nap.  So we let her have her way and nestled her in for a nap and some sleepy photos.  This was my favorite.  Her hair was AHmazing!
Best Pout
There is always some sort of crying picture that I fall in love with.  Usually it's with the smash cake during 1st birthday photos, but this year Zander wins for the most precious baby pout!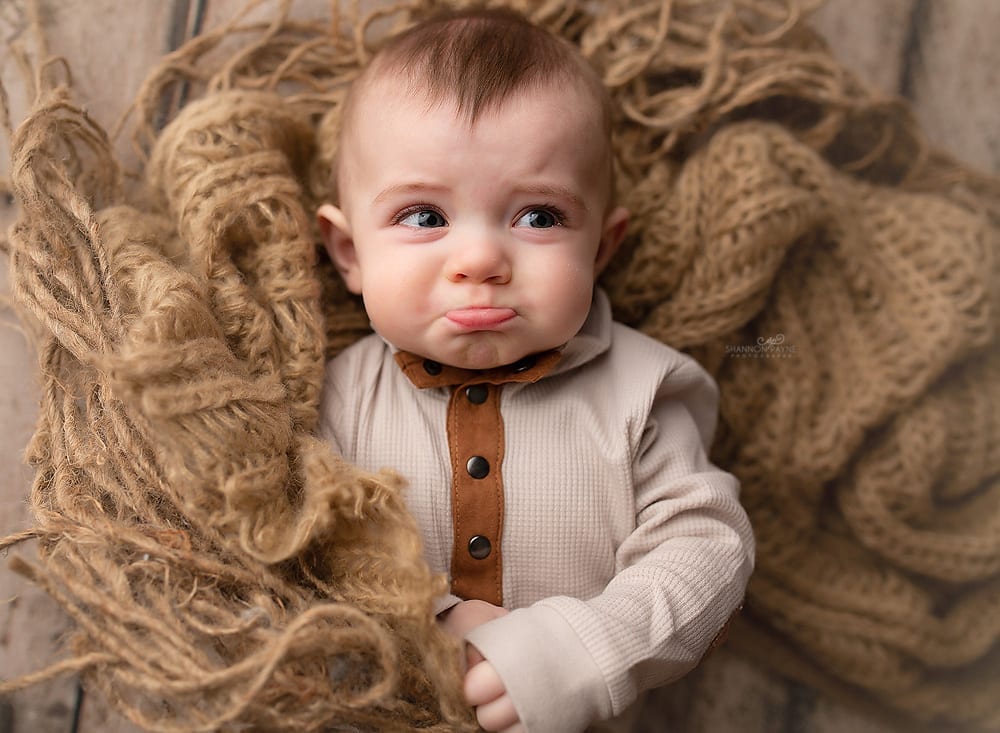 Well, that's it for 2019!  Which one is your favorite?  I can't wait to see what's in store for 2020.  If you are expecting a baby in 2020 or have a new baby already, I'd love to hear from you.  I specialize in newborn and baby photos.  My studio is located in Hendersonville just outside of Nashville, TN.  It is fully stocked with props and a full wardrobe closet for babies.  Click the Contact form to get in touch with me.  I look forward to hearing from you!