Cookie Cake Smash
This cookie cake smash is an oldie, but such a goodie that I decided it needed its own blog post!
Owen's mommy craved chocolate chip cookies when she was pregnant with him.   I love how she chose to incorporate them into his cake smash.  The Rolling Pin is one of my most trusted bakeries, and she did a wonderful job putting mom's vision to life!  I keep cake smashes simple – baby and cake are all you need.  Simple cake smashes are the best because you keep all of the focus on the baby and the cake… no busy or distracting backgrounds.  To pull off this look, we chose an adorable set of suspenders from the studio closet.  Then we chose a galvanized metal cake stand from my collection for a masculine look.
As you can tell, Owen absolutely loved his cake!  I love when babies dig in face first!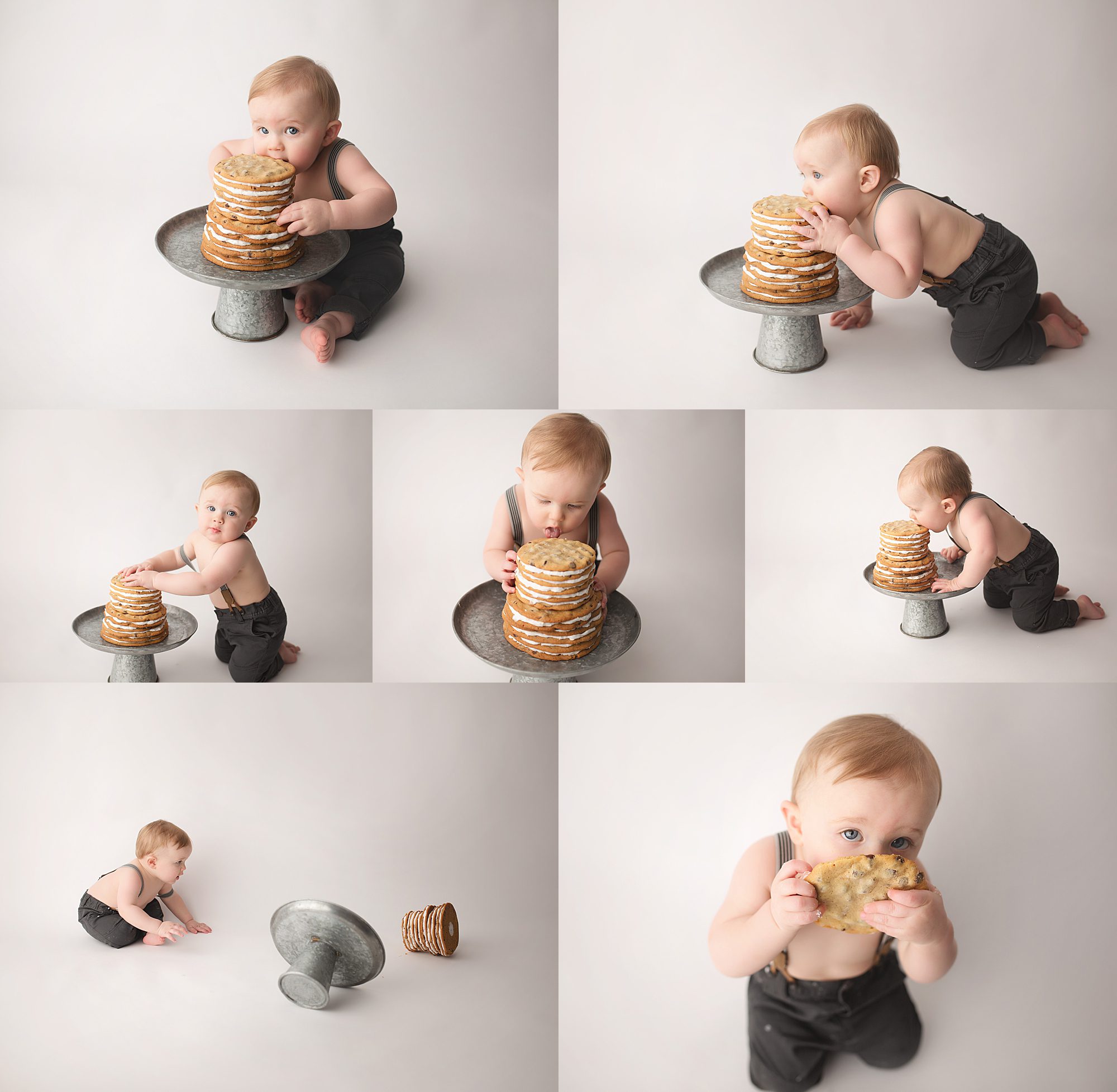 It is never too early to schedule your baby's first birthday photos.  I'd love to hear from you so that we can plan your baby's cake smash.