Top 10 of 2020
The Top 10 of 2020 is one of my favorite posts of the year.  That and my newborns of the year post.  I love reflecting back on the past year and planning for the upcoming year.  This year's post is a little late because I was busy redesigning my site in January.  I am so excited that the new site is live, and I can get back to blogging!  So here we go, in no particular order.  My Top 10 of 2020…
1. Favorite Styled Milestone Photo
Babies love baths, and I love doing milk baths and bubble baths.  When this cutie's mommy suggested strawberries, I jumped on the idea for a strawberry milk bath.  Can you tell she loved it?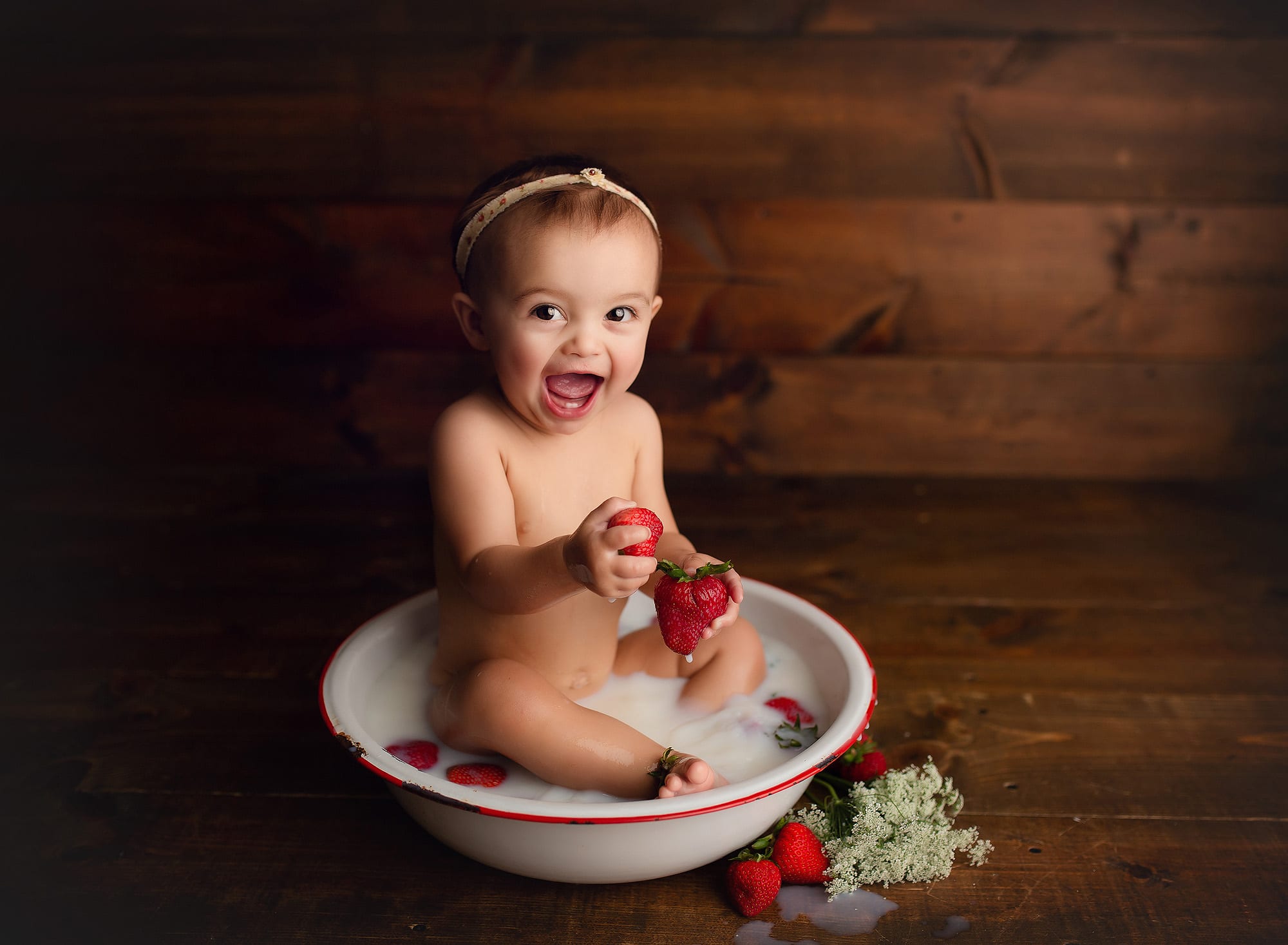 2. Prettiest Sunset Photo
I was fortunate enough to visit the beach 2 times this year.  This was my first time photographing sessions in October, and I am hooked!  The Rich family lucked out with an evening with a magical sunset.  I'm hoping to go back next October.  I'd love to see your family in the sand!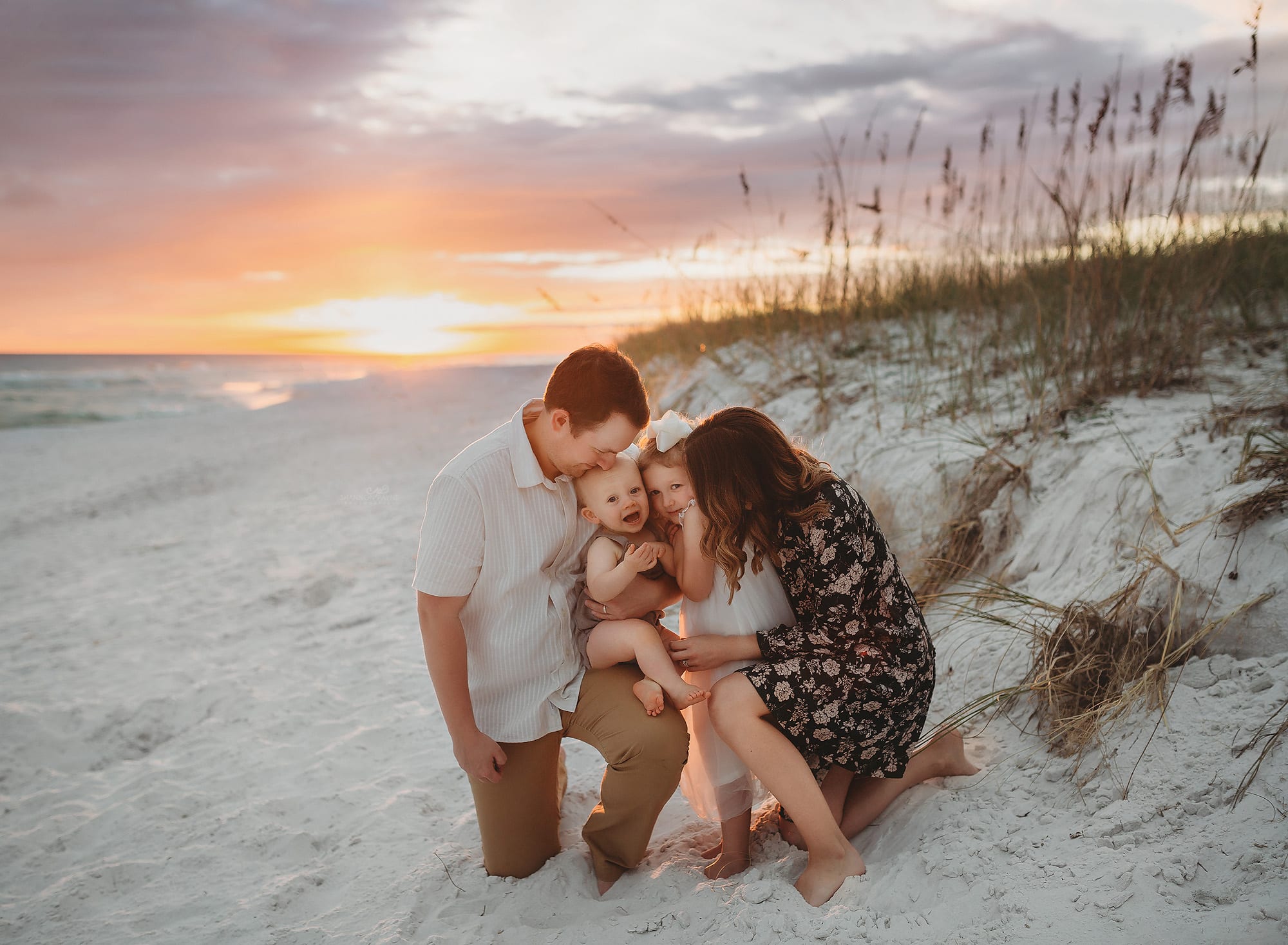 3. Oldest Newborn
Well, we all know things were different in 2020.  I was heartbroken being closed for 6 weeks.  That meant that I had lots of older newborns when I reopened in May.  I was determined to still give these families gorgeous newborn photos.  My photographer friends and I were joking calling the older newborns "geriatric newborns."  Miss V was officially my oldest newborn, and she was an absolute dream.  I think she knew how important newborn photos were to her mommy.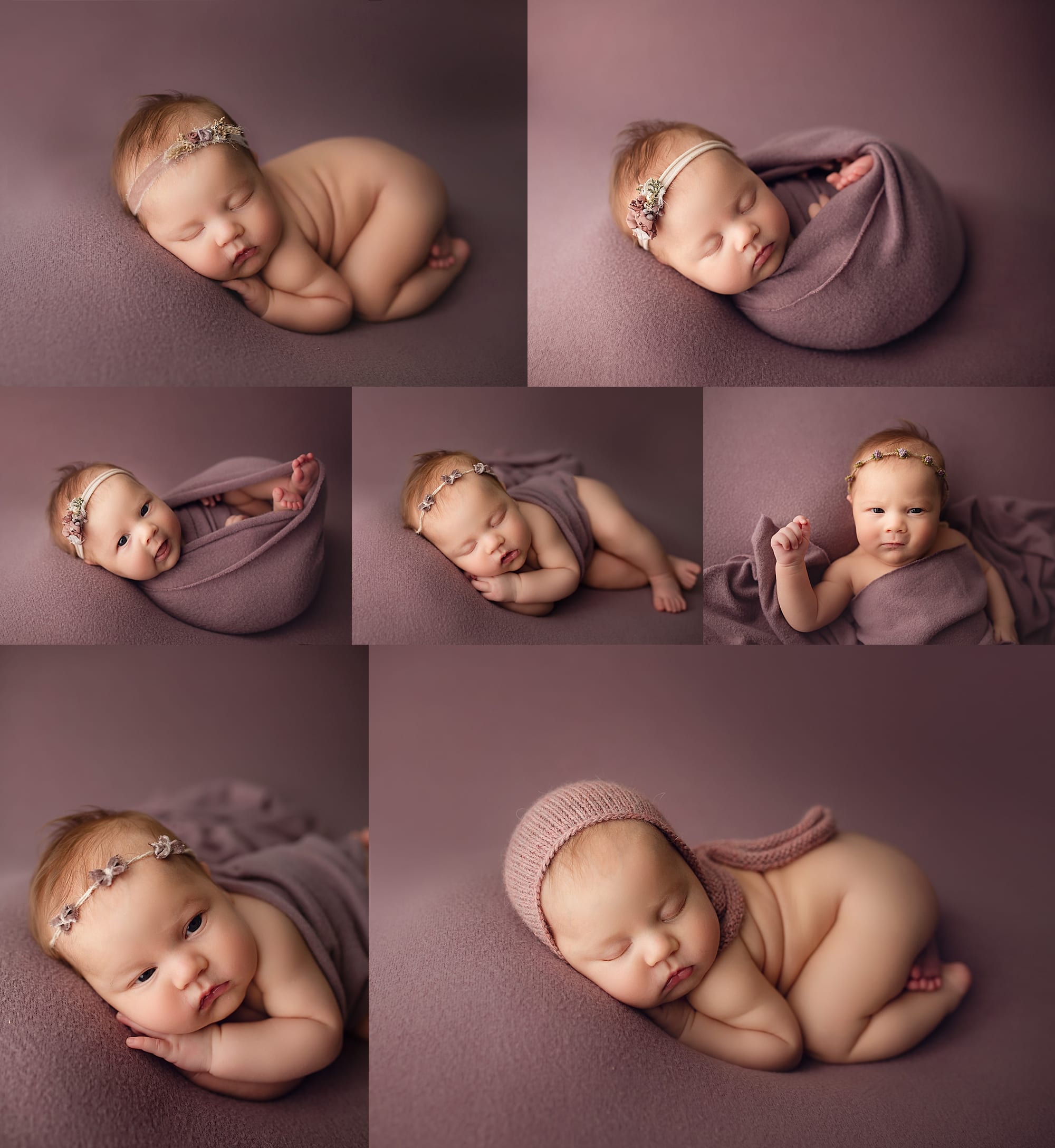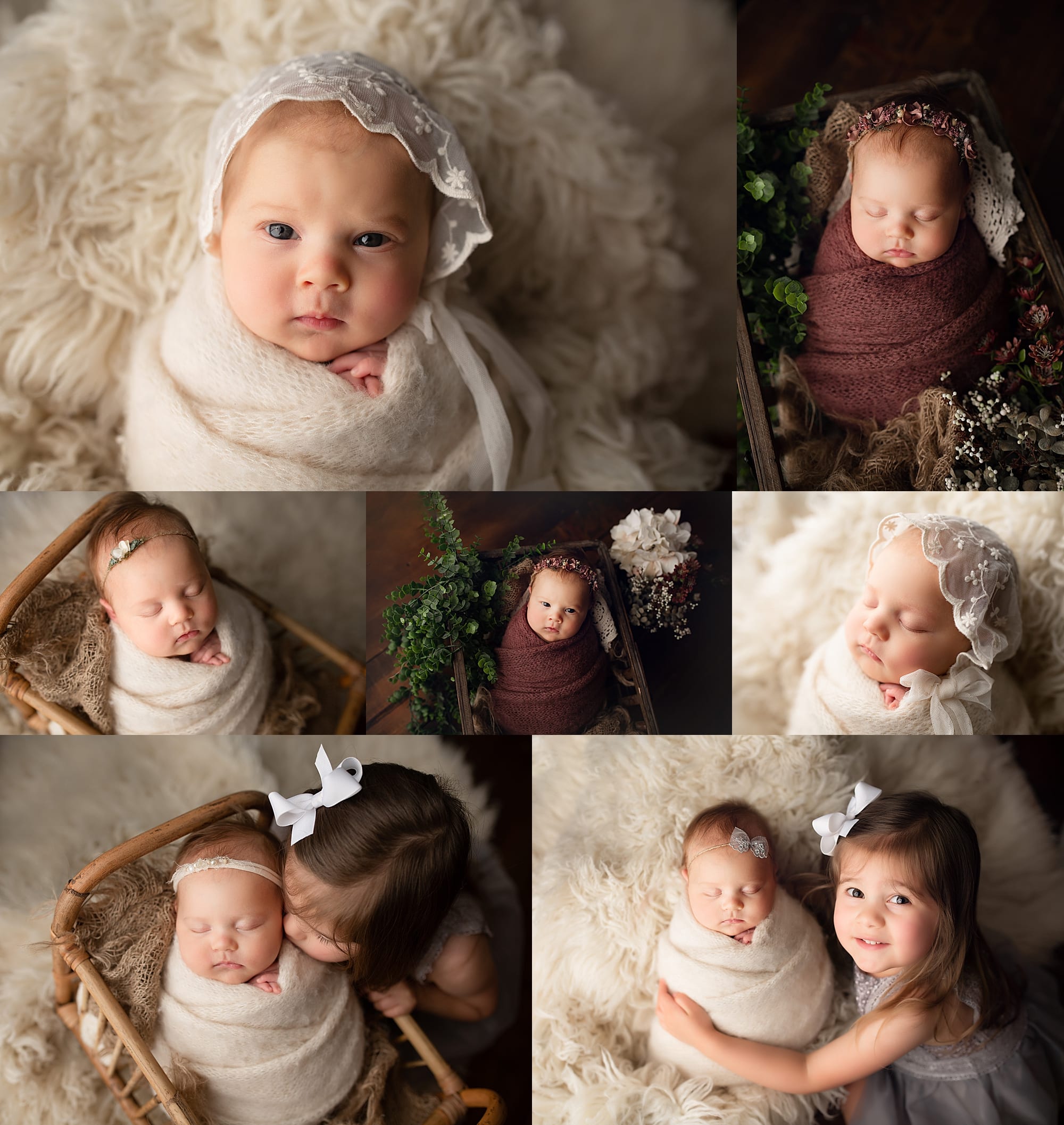 4. Most Unique Smash Cake
I need to blog Owen's cake smash.  His cake is one I will never forget!  His mommy said she craved chocolate chip cookies when she was pregnant with him.  So what better kind of smash cake to get than a cookie smash cake!  This is an adorable creation by The Rolling Pin.  Owen loved it so much he saw no need in using his hands!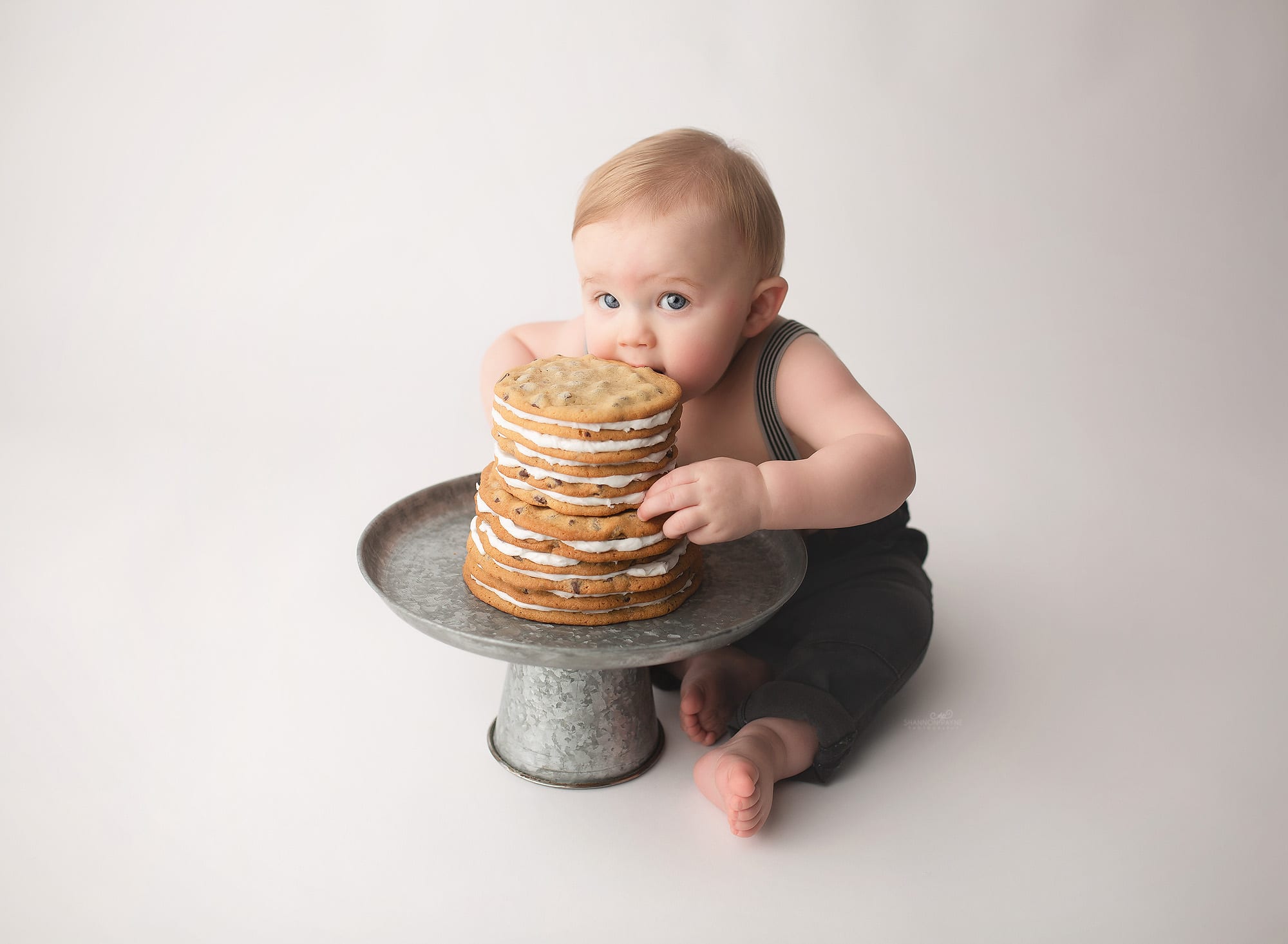 5. Favorite Sibling Photo
I have photographed the Green sisters since they were little girls.  I can't believe how much they have grown up.  Literally, it happened right before my eyes!  It's not easy getting genuine smiles and laughs, but it is always my goal.  I think we achieved it here.  I feel like I can just hear their laughs when I look at this photo.  Not to mention that the light was magical in the field right at the perfect time.  I can't wait for things to warm up and get back outside again.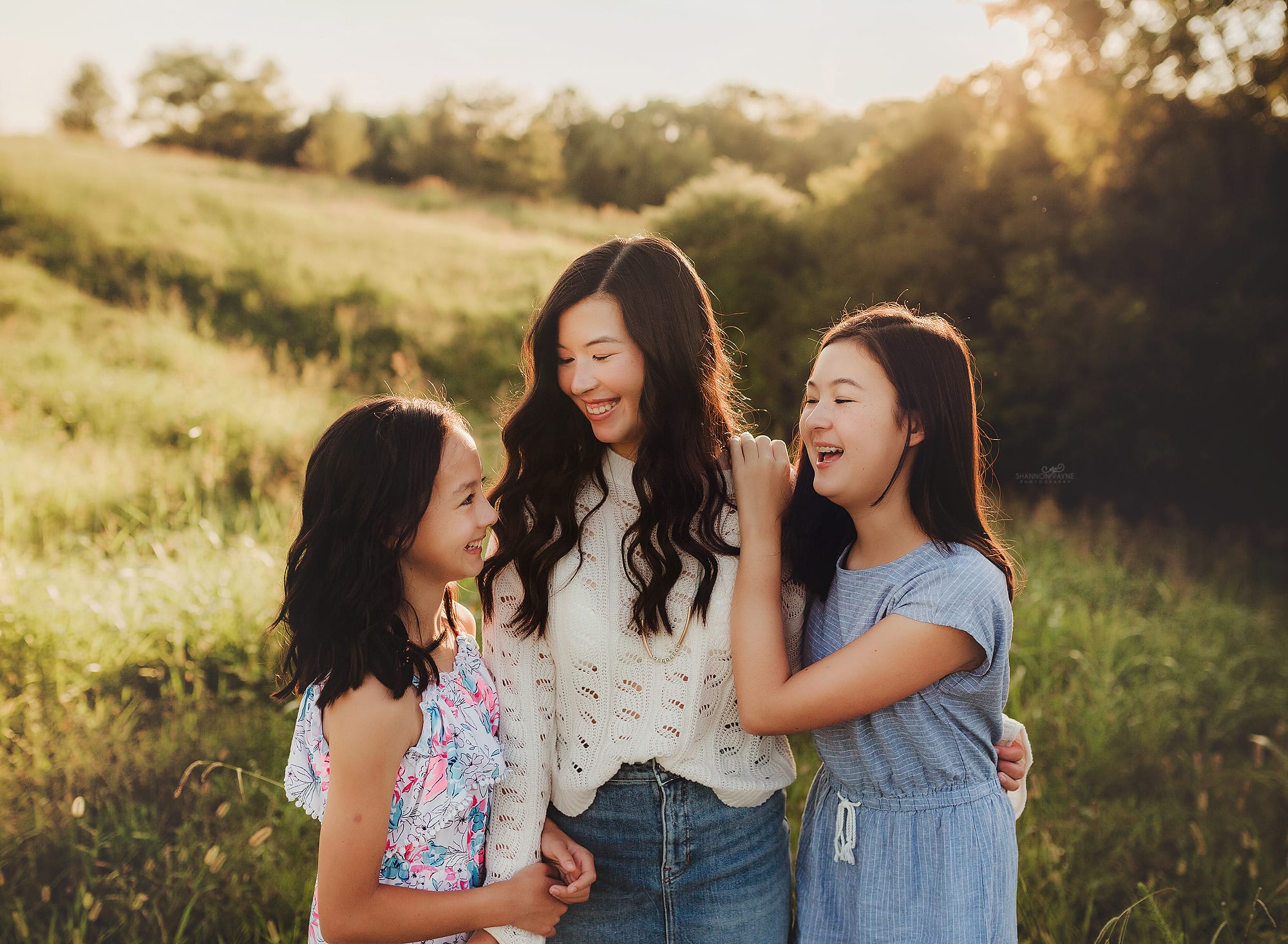 6. Favorite Outdoor Family Photo
I absolutely love this photo!  I love little sister's smile, and I really love our little photobomber in the back.  This photo was at the farm that I use for Farm Minis in the fall.  Last fall, they were running out of grass for the cows, so they had to open up the pasture to where I usually shoot.  So we had cows and horses making appearances in all of the photos.  The kids loved seeing the animals, and I loved the true farm vibes we got actually seeing the animals!  I am a sucker for beautiful sunsets, and this was our very last photo of the day before the sun hit the horizon.  Those last 5 minutes give off the prettiest light.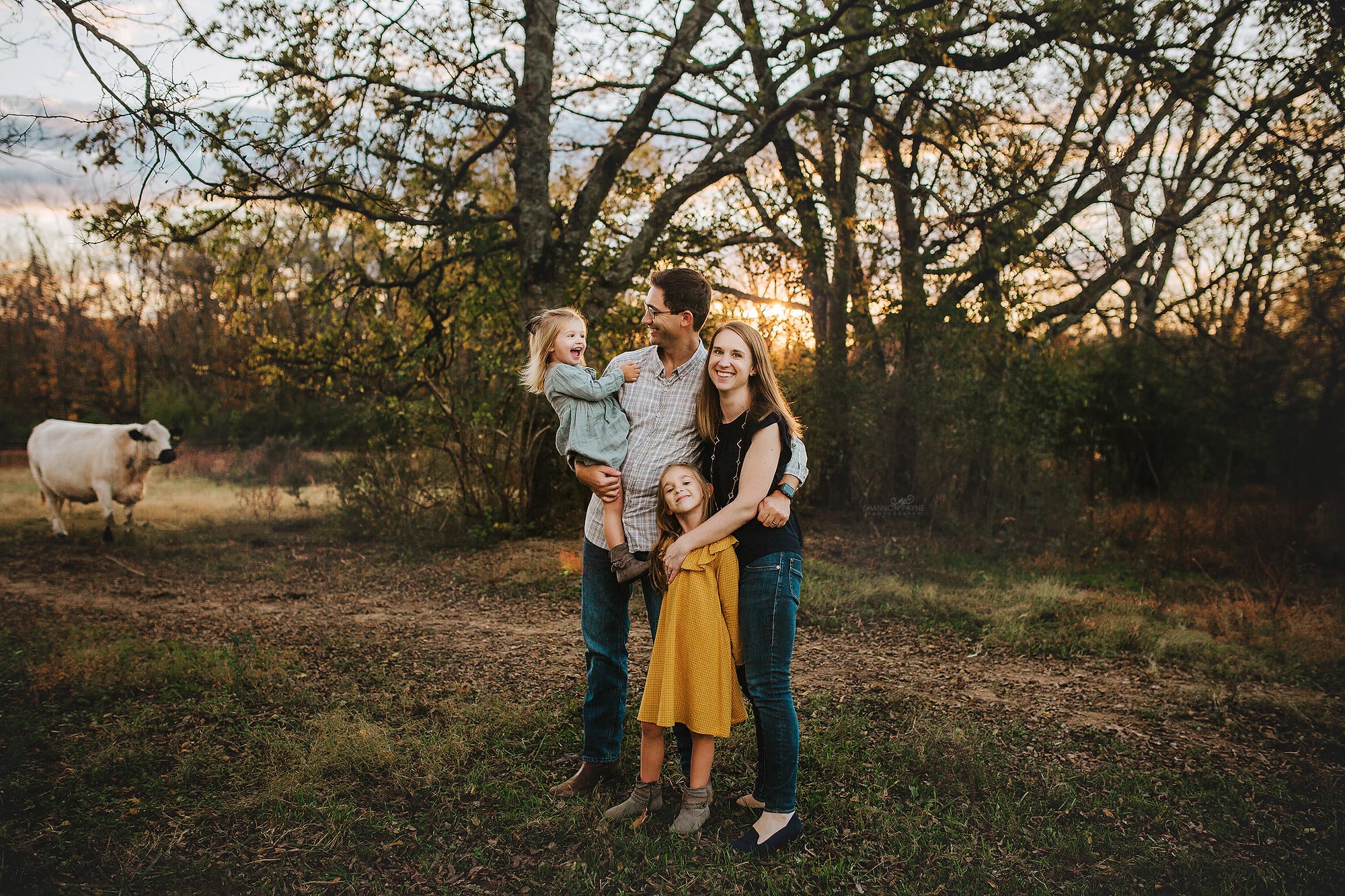 7. Favorite Newborn Expression
Lizzie was one of my "geriatric newborns."  I remember emailing her mommy, and we were so scared she'd be too old for newborn photos.  Well, she wasn't, and we loved all of her photos.  She was awake for part of her session and make some of the cutest expressions.  But this little face with her tongue sticking out was my favorite of them all.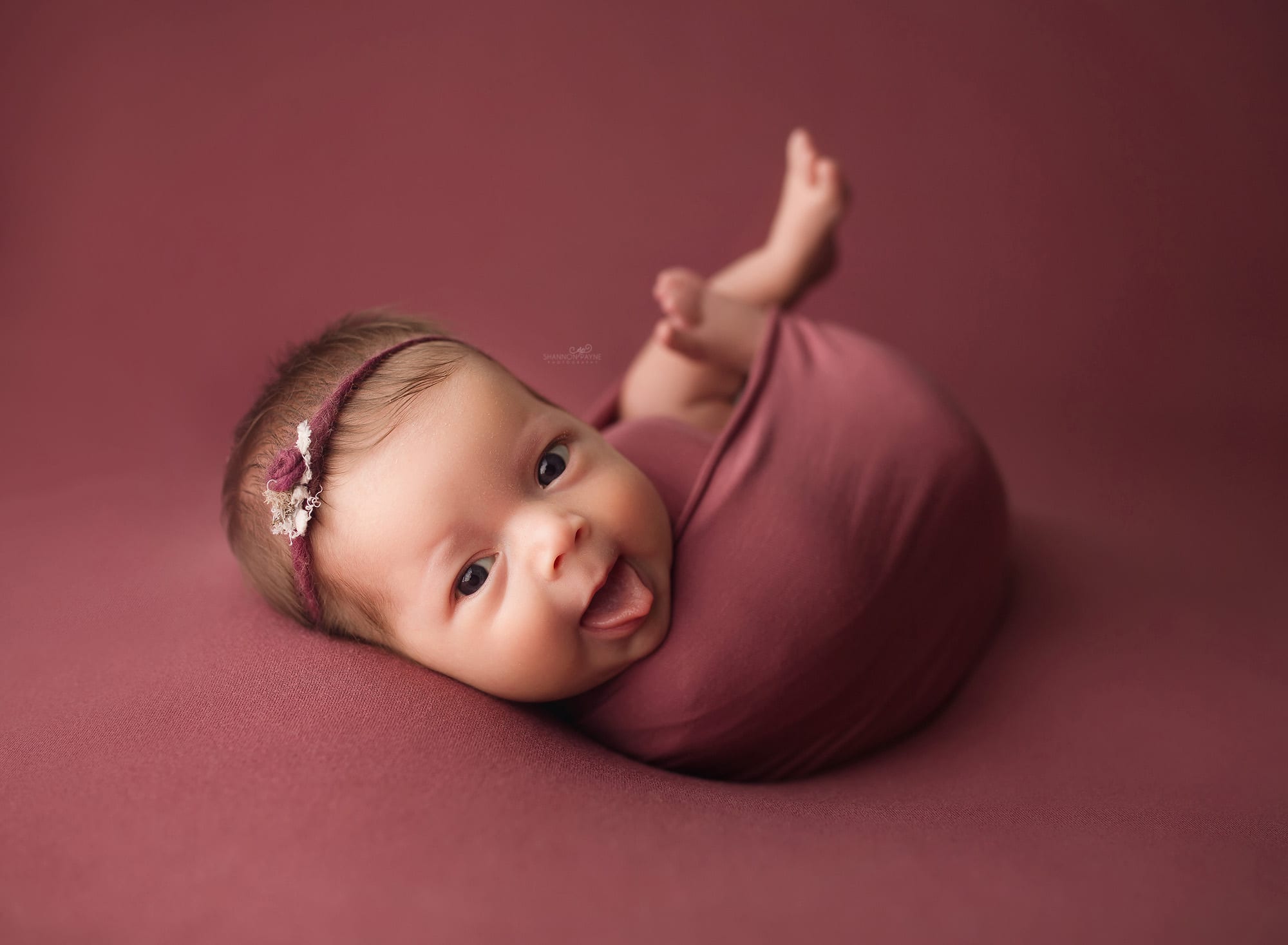 8. Favorite Birthday Photo
I have photographed Miss Annie since she was a baby, and she has always been so much fun to photograph.  Her mommy wanted to document her birthday, and I wasn't sure what to do.  I always do a smash cake for 1 year, but 2 years old in a field?  We thought about confetti, and I suggested a balloon or 2.  Well, Annie's mom brought this 2 balloon, and she was obsessed with it.  The sun was just starting to set, and I thought of what a great silhouette it would make.  Her little profile with her skirt and bow just melt my heart.  I can't think of a more perfect way to remember her 2nd birthday.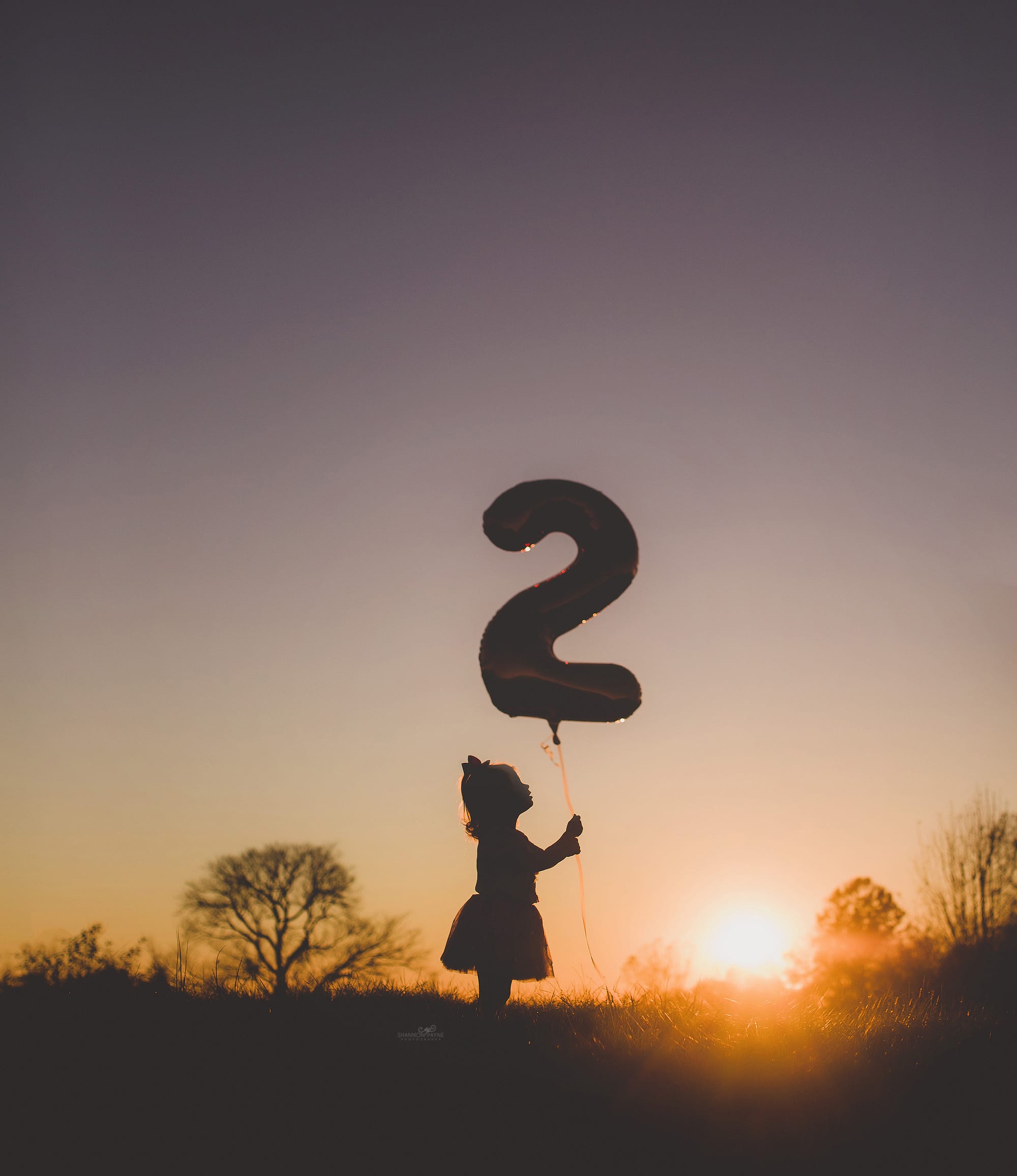 9. Biggest Newborn Smile
Tylen and his smiles.  Oh my goodness.  There are no words.  This boy is beautiful, and I think he spends most of his life smiling.  This was my most liked photograph on Instagram for 2020.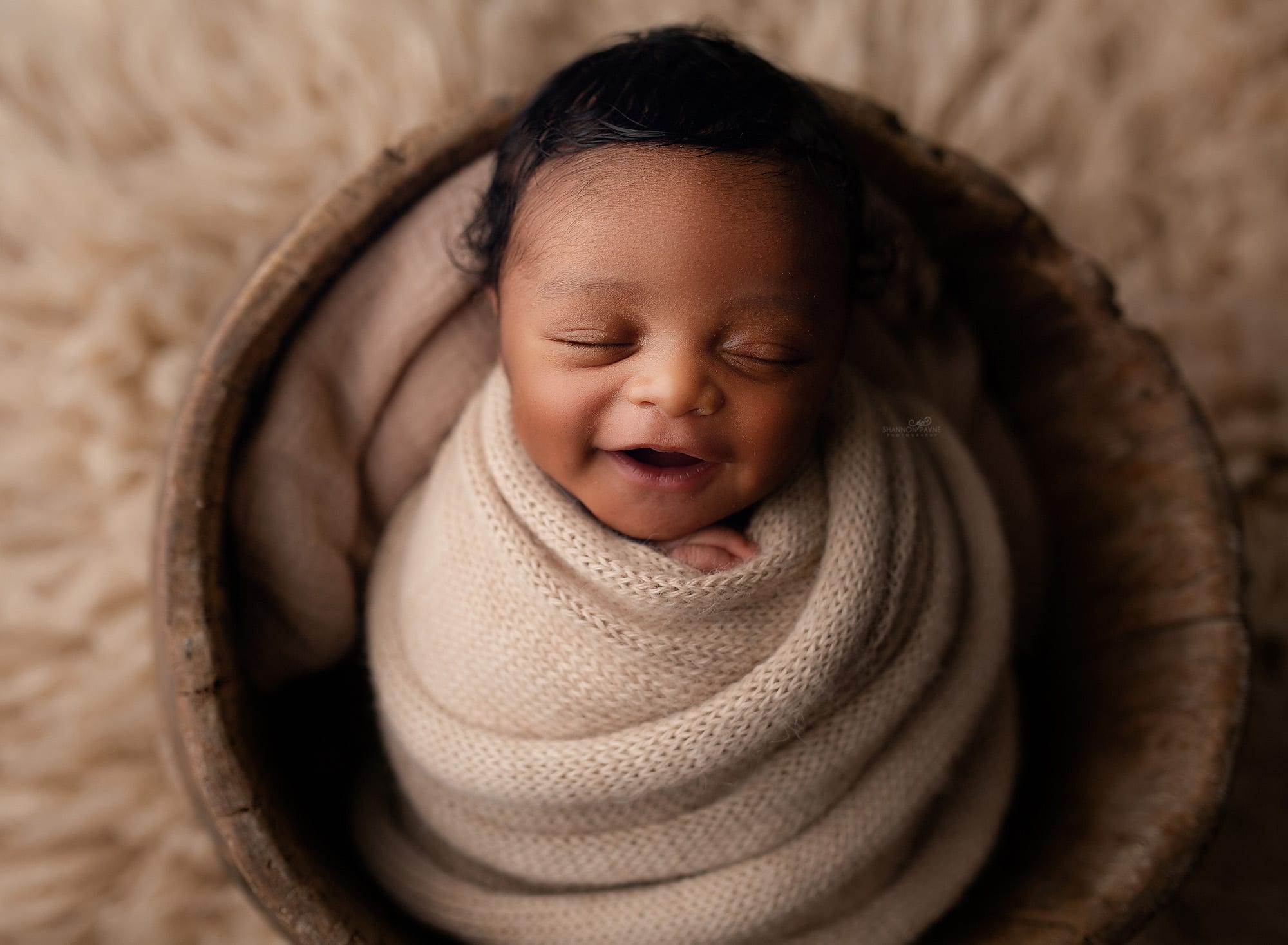 10. Best Tantrum Photo
Elizabeth, Elizabeth… she wanted to be in her mommy's arms way more than she wanted to be in front of the camera.  But let me tell you, her little tantrums were too cute not to photograph.  Don't forget when you see my Instagram photos
that you are seeing the highlight reel.  Babies are not happy and smiling 24/7.  We have tears, breakdowns, temper tantrums, and more.  Photos like this are just as important as the smiles and giggles.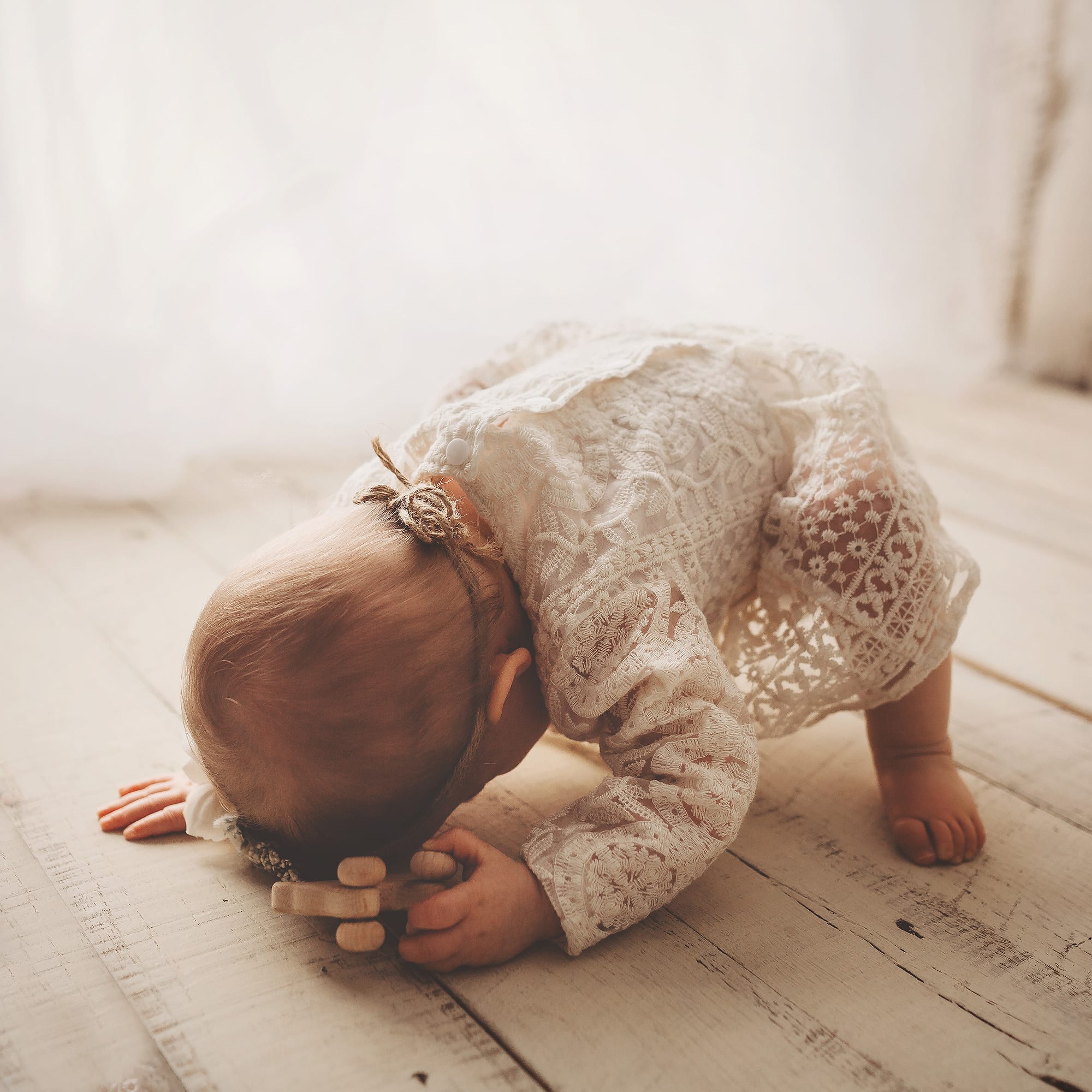 Well, there you have it!  My Top 10 of 2020.  Leave me a comment and share your favorite.  I can't wait to see all of the favorites that we create in 2021!