Happy new year!  I can't believe the fall season and holidays flew by so quickly.  Fall in photographer land is the busiest season of the year.  For me, it is my regular newborn and milestone clients with added family sessions added to the mix.  That makes for a lot of time photographing and editing newborns, families, and babies.  I took a couple of weeks off for the holidays, and now I am ready for a fresh new year!
If you have followed my newborn photography work, you probably know that I like clean and simple newborn photos. I love keeping the focus on your new baby. This vanilla backdrop is one of my absolute favorites. I love the light and creamy color, it looks beautiful with all skin tones and really accentuates the highlights and shadows. Blanket backdrop poses are included in all of my newborn sessions. I love the simplicity and timelessness.
Meet Alexander. He was a little dream. Gorgeous skin, amazing hair, and so sweet and sleepy. He joins 3 other siblings to make baby #4 for his family.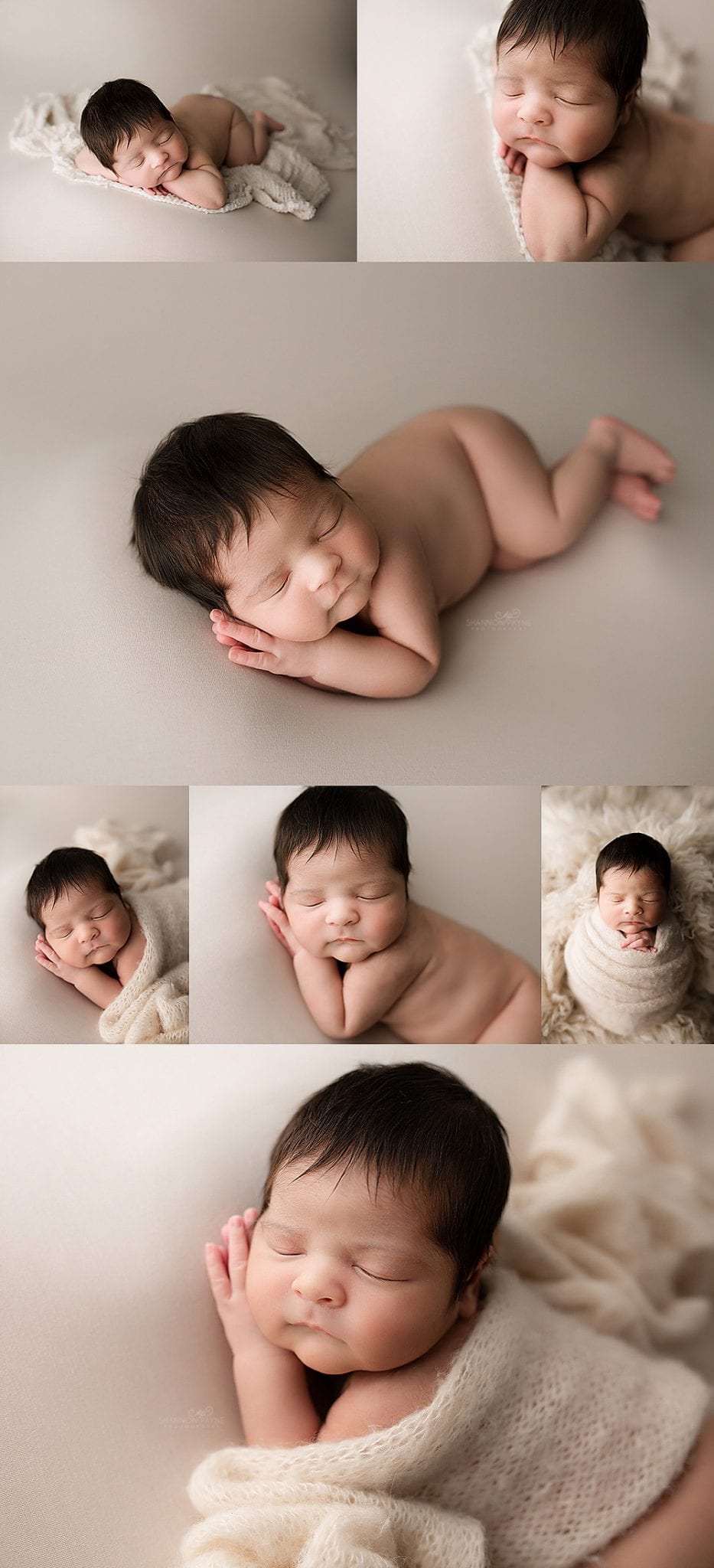 Once we have our blanket poses, we move on to the prop poses. I love incorporating different textures and elements from nature into my prop poses. Towards the end of your newborn photo session, I typically wrap up baby. Baby's love being wrapped, and it's a great way to get a few extra poses before baby starts waking up. This is usually the time when I incorporate family and sibling photos. As you can see, big sister Sophia stole the show snuggling with her new baby brother.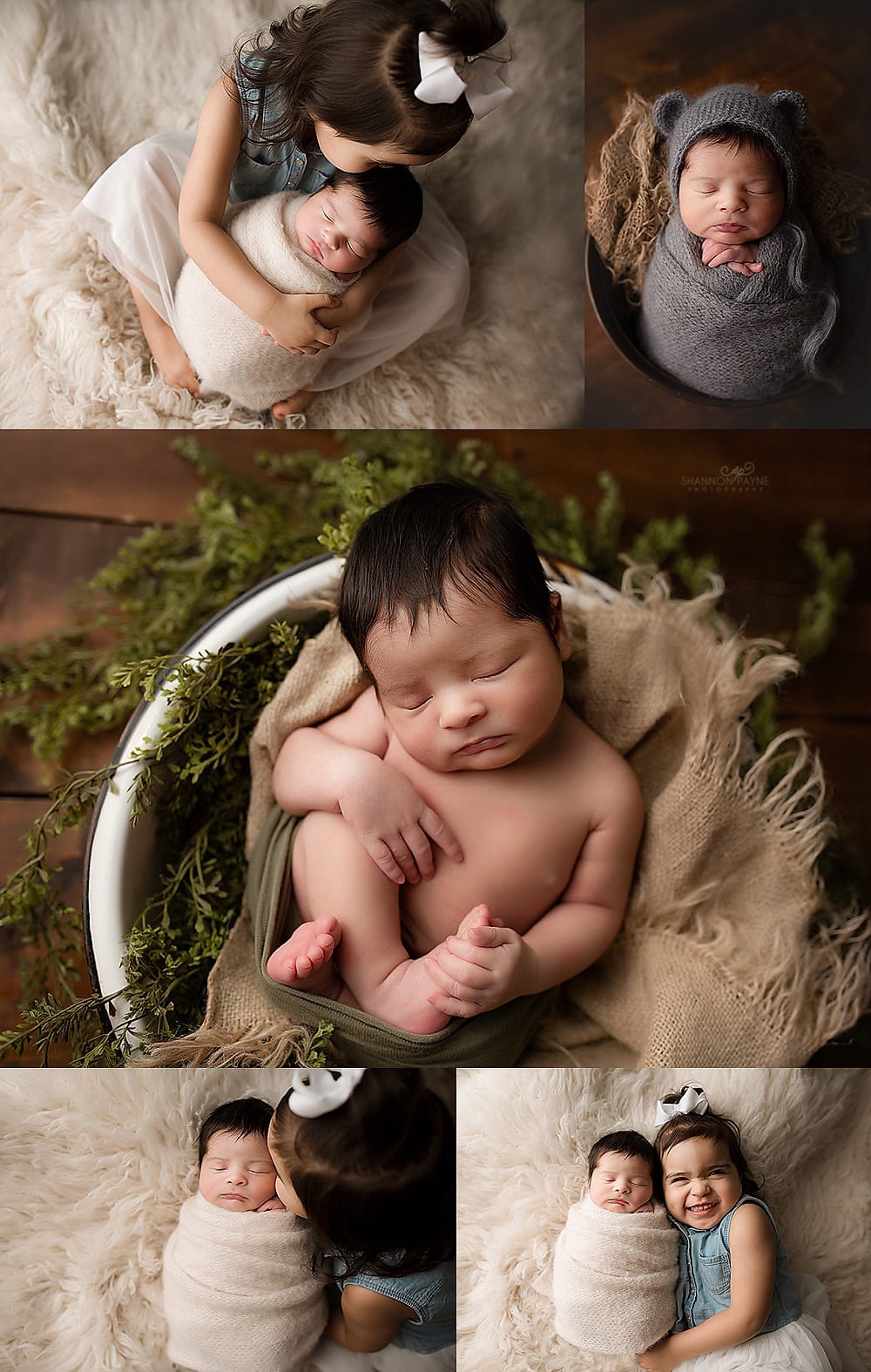 I offer 4 different newborn packages to fit every budget. All of my packages except for my Simply Swaddled package include family and sibling photos. I love getting parents and siblings in front of the camera so we can document this time with your new addition. If you are expecting a new baby, contact me today. I'd love to get you on my schedule!