Miss A was my last baby of 2014, and she helped me end it with a bang 🙂 She was in such a great mood and even gave us some smiles! You don't always get those at a 4 month session. I love seeing babies after their newborn session. 4 months is such an exciting age. They are starting to get their own little look and personalities, and it is fun to watch. I can't wait to see this sweet thing at her 8 month session.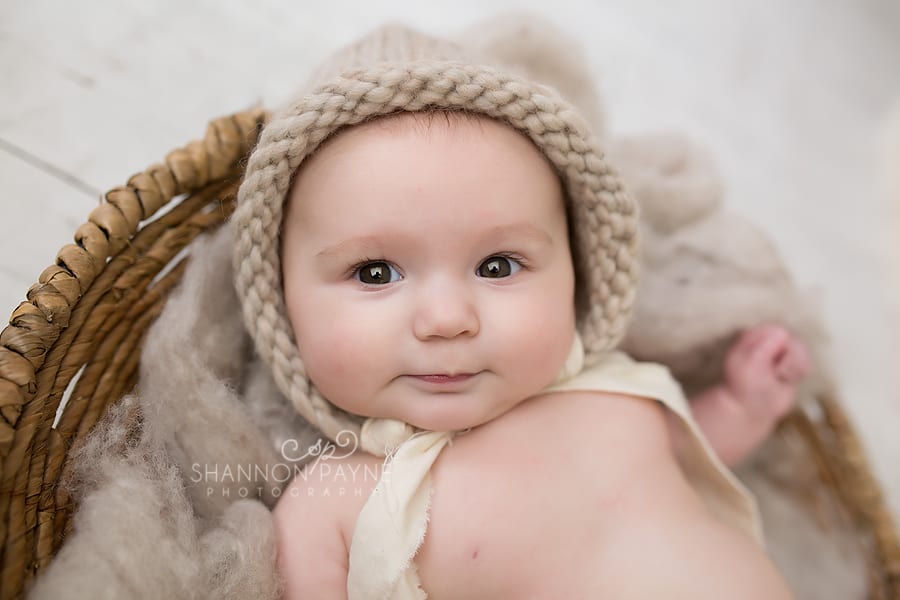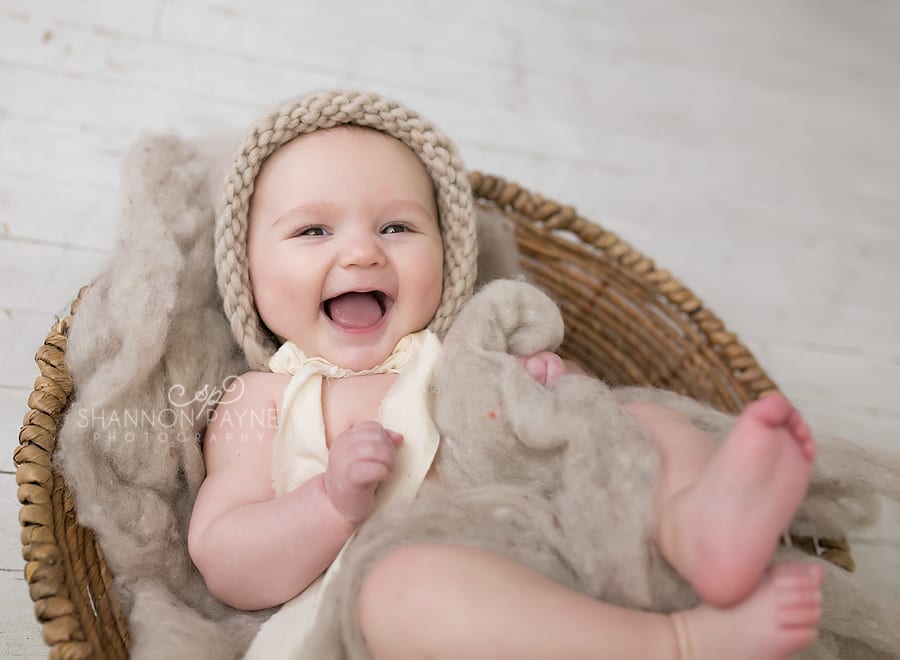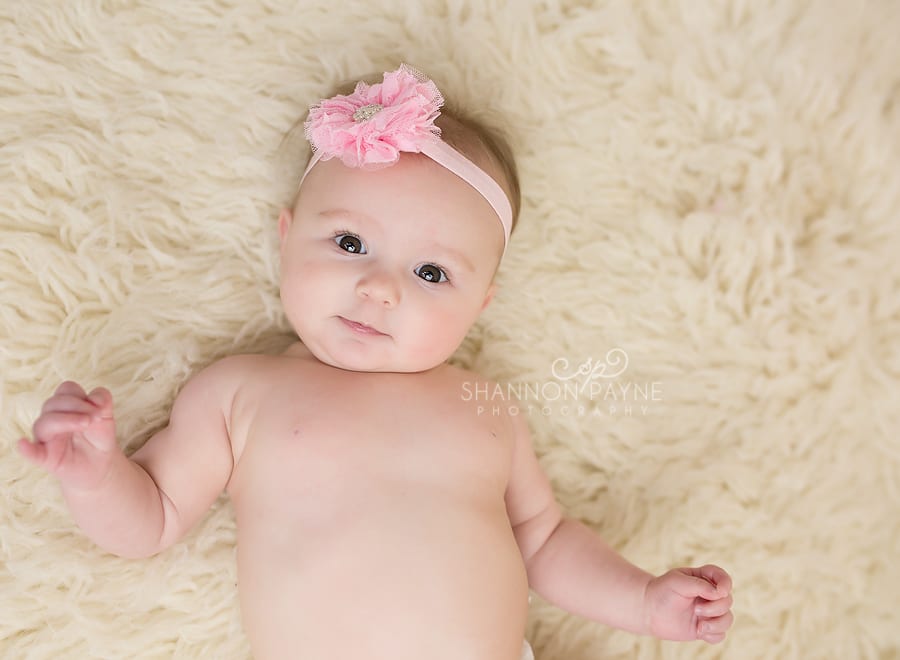 Most 4 month sessions are called to an end by baby, not me, and this one is no different. This is how she looked at the end of her session.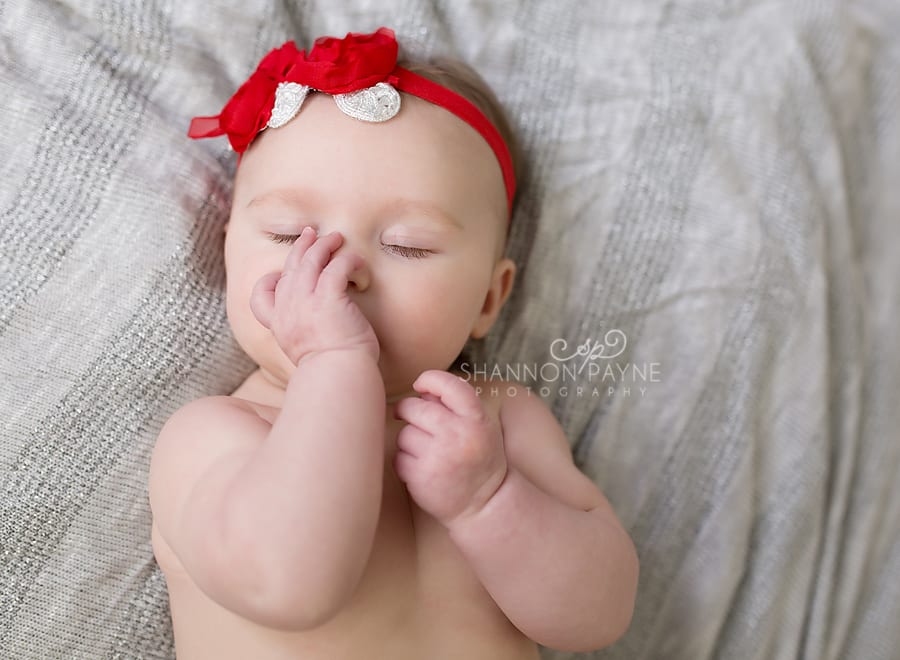 But wait! She would trick us and pop out a few final smiles!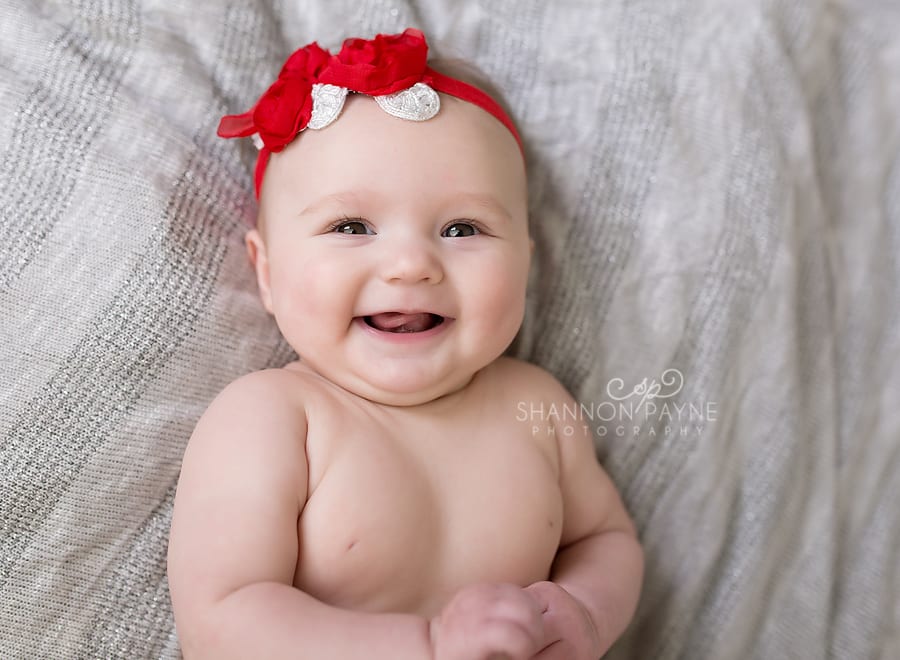 Hendersonville Middle TN's Premier Baby Photography Studio