Nashville Maternity Photographs
Family Maternity Portraits
Meet the Whitmore Family.  They just became a family of four, and I thought that would make the perfect time to share their Nashville maternity photographs.  Baby Parker made his arrival a few weeks ago, and we have already had his newborn photo session.  If you think their maternity pictures are gorgeous, wait until you see his newborn photos!  Seriously.  I wish I had photos like this when my boys were little.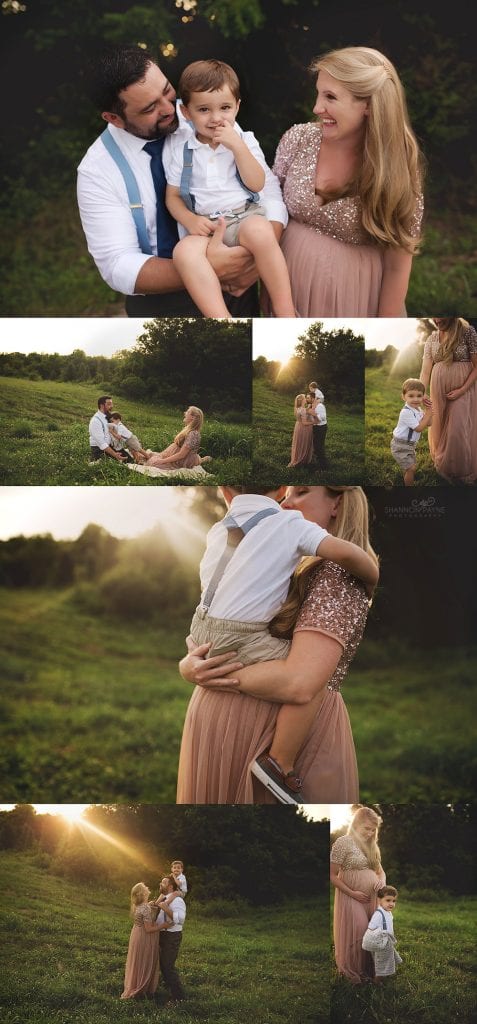 Should You Book Maternity Photos?
Maternity pictures are definitely a luxury.  They are a nice little treat before adding a new baby to your family.  My boys are 9 and 12.  Maternity pictures were not NEARLY as popular as they are now.  When I was pregnant, people kind of joked about maternity pictures.  They were kind of cheesy, to be honest.  Google it.  You'll see what I mean!  I just did, and it gave me a good laugh.  I treat maternity sessions like family sessions.  They are all about your connection.  Every now and then, I may make you do something funny or awkward, but it's only to get a good laugh.  No one else will ever know!  So… should you book maternity photos?  Well, YES!!! Of course!  I don't know any of my clients that wished they didn't do maternity pictures.

Nashville Maternity Photographs
Are you expecting?  If so, I'd love to hear from you!  I love chatting with expecting moms around the 2nd trimester.  All of our maternity sessions take place in the golden hour before sunset.  Sunset pictures are some of our most requested sessions, and time slots book quickly.  In fact, ALL sunset time slots are booked through November.  I do not photograph families during the winter, and the only outdoor sessions I schedule in the winter months are maternity sessions.  It's never too early to schedule your maternity photographs.  Contact me today so we can chat about your maternity photos!