Nashville TN Family Photographer | Baby N with his beautiful baby blues is my second baby planner from the Crossley Family. I photographed his brother's first year too. I LOVE having return clients and siblings. It is always an honor to have a client return, so getting to work with the another year with another baby is a huge compliment! Mr N certainly played hard to get, but even his serious faces are cute. Mom came to the rescue and got some great smiles though. Smiley baby or not, happy faces aren't always my goal. I love catching families being together, and you can see the love in each and every image from their session. Not everyone has a smiley day. So when mom and dad have to work extra hard, I get the bonus of more hugs, snuggles, and love.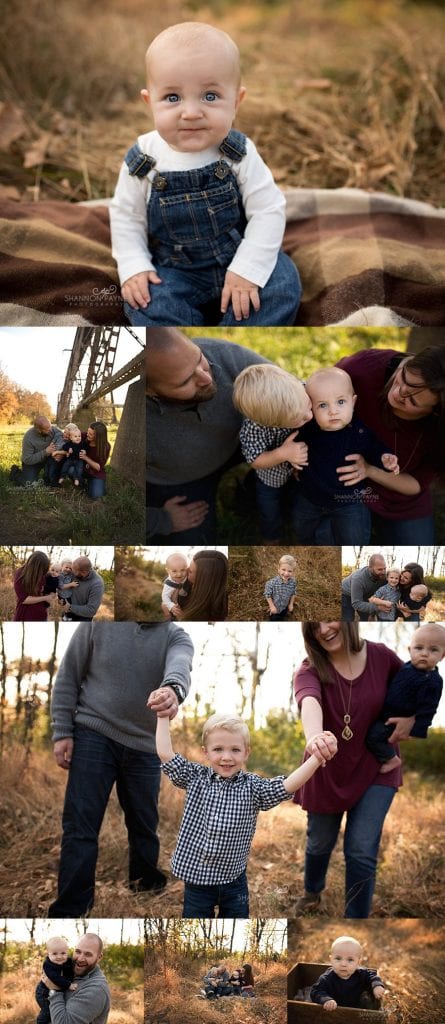 Nashville TN Family Photographer | Shannon Payne Photography is a boutique studio located just outside of Nashville TN. Our photography studio is nestled in the heart of Hendersonville, TN. We offer maternity, newborn, and baby sessions as well as packages for baby plans. Shannon Payne Photography is Hendersonville"s premier maternity, newborn, and baby photographer. Cake smash sessions are included in your baby"s one year session.
Contact us today for our complete price list and to schedule your next session. Sessions do book quickly. It is best to schedule your session 3-4 months in advance and during your 2nd trimester for a newborn session.  Email us at [email protected] or contact us by phone (615)348-5808. You can also visit us on Facebook or Instagram. To receive the most up to date information on our sessions, please sign up for our newsletter via the link on our blog.
Shannon Payne Photography serves Nashville and surrounding areas including Hendersonville, Gallatin, Brentwood, Franklin, Murfreesboro, Smyrna, Goodlettsville, Bellevue, Old Hickory, Hermitage, Donelson, Mt. Juliet, Lebanon, Castalian Springs, East Nashville, Germantown, Nolensville, Green Hills, Ashland City, 12 South, Belle Meade, Cool Springs, Clarksville, Greenbrier, Spring Hill, Madison, Dickson, White House, Portland, Fairview, and all other Middle TN areas.