Top 10 Photos of 2018
This is my favorite blog post of the year!  I love going back to look through pictures from the past year.  I believe one of the most important things to do as a business owner (or anyone really) is reflection.  Going back and looking at your past can show you how you need to grow.  As I close out 2018, I like to go back and see what I did that was good and not so good.  So as I reflect, I like to share some of my favorites.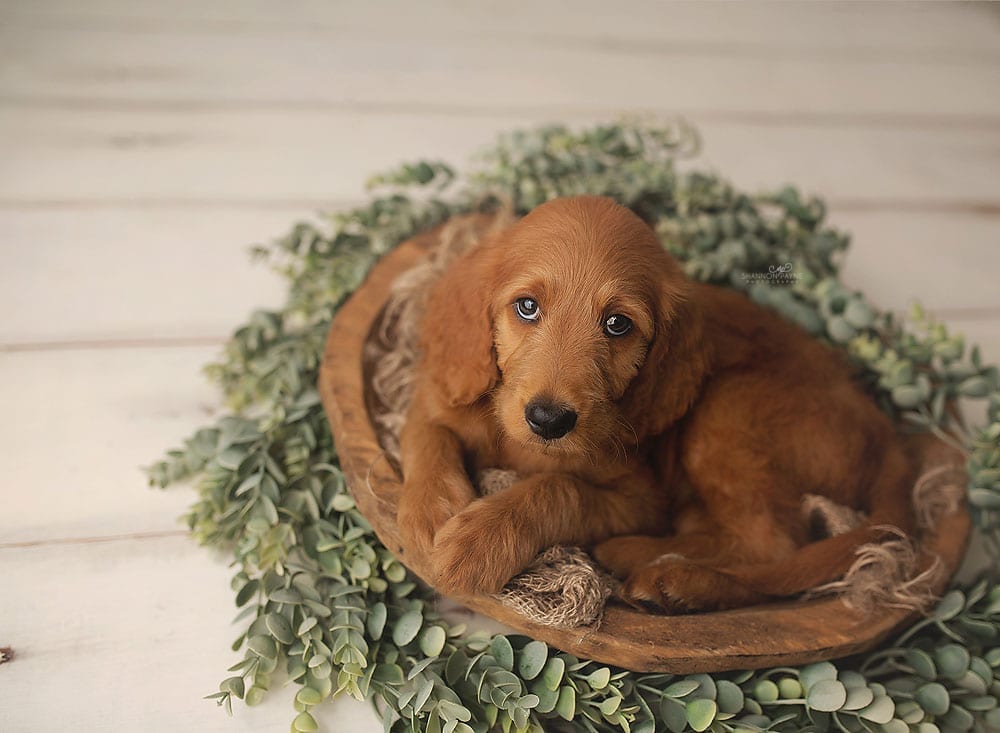 Most Unusual Request
My most unusual request from 2018 goes to sweet Sunny's mom.  Sunny is a golden doodle, and her mommy wanted puppy newborn pictures.  I love puppies, and I love newborn pictures, so I was game!  Lauren brought Sunny to my studio the same day that she picked her up from her little.  Sunny was a little timid and shy which made for some awesome "newborn" pictures!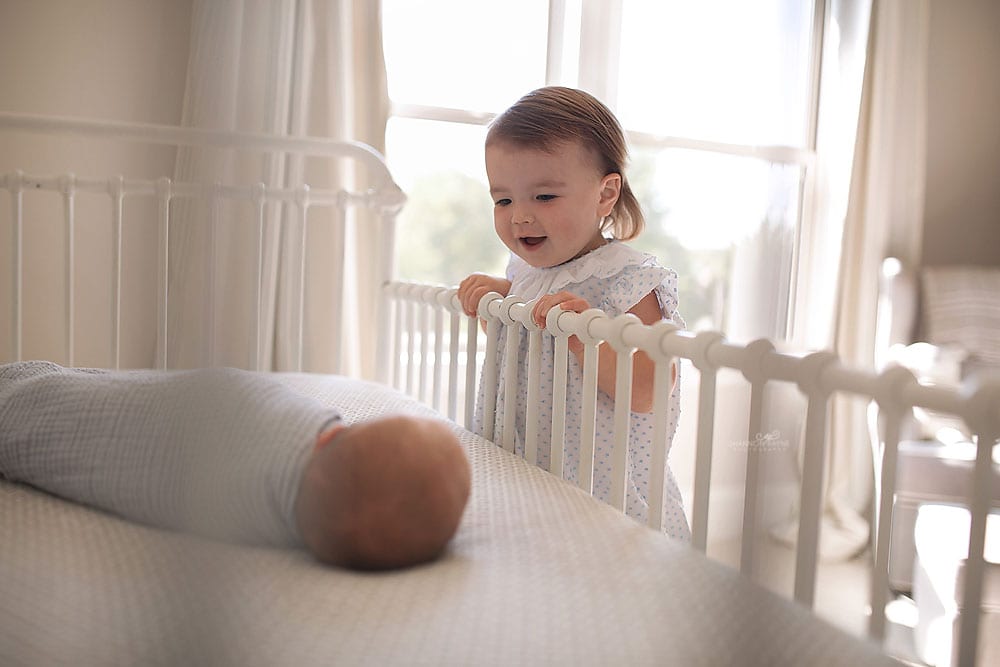 Favorite Sibling Photo
My favorite sibling photo came from the Oxley family's newborn lifestyle session.  Baby B's mommy requested a picture of his big sister looking into his crib.  So I put a little stool in front of his crib, walked around to the side, and asked big sis to climb on the stool.  This was her first look at him!  That expression is priceless, and I am SO happy I captured it.  She was so proud to stand on that stool and be able to see brother.  Hopefully it didn't give her any ideas for future climbing!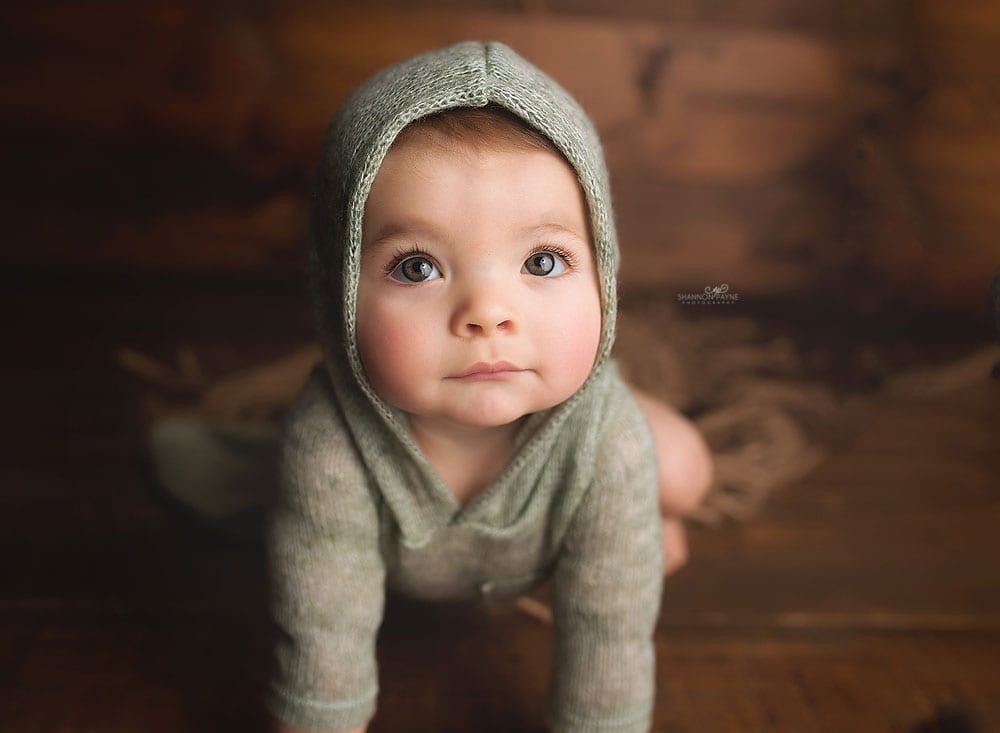 Favorite Milestone Photo
Noah, Noah, Noah…. not only is he cute, but he is fun to photograph.  Oh… and people tell me that he resembles my youngest when he was a baby.  I think it has given me a soft spot for the little guy.  Last year I really focused on building my milestone baby wardrobe.  I ended up with a ton of girl outfits, but not a big selection of boy outfits.  So this year I wanted to build my boy collection.  I got this great new set of hooded onesies, and this was my first picture in this outfit.  I love the color and how the hood hugged Noah's chubby cheeks.
Favorite Smash Cake
Last year, I really fell in love with florals and greenery for my cake smashes.  However florals worked really well for baby girls, but it didn't leave as many options for boys.  Again, I want to make sure my boys get great styled photos just like my girls.  Baby B's mommy requested a woodland theme, so we came up with this simple cake.  I mean, wood and burlap, who needs anything else?  I love the touch of pine cones, and B's simple jeans and suspenders from our studio wardrobe.
Favorite Location
Deep greens and golden sunsets?  That's what summer is all about!  This location quickly became my favorite summer spot.  The light fell on the hills just beautifully.  Add in a gorgeous couple, my favorite maternity dress from the season, and you've got one of my favorite images of the year.

Favorite Mini Session Photo
Kate is SO much fun to photograph.  I seriously love each and every time I get to photograph her.  She came to my East Minis with the baby lambs, and she LOVED the lambs.  I caught this little bit of magic as she went in for a kiss.

Best Smile of the Year
Does this even need words?  Biggest smile of the year award goes to this precious girl!  I love me some newborn smiles.

Most Requested Pose
I love this newborn photo.  And pose.  And babies LOVE it too!  Apparently mommies do also.  This was one of my most requested newborn poses this fall.

Most Popular Photo
I can't tell you how much I loved this maternity session.  This is the product of a vision, great communication, and a beautiful little family.  Momma had a vision, shared it with me, and I LOVED making it come to life.  It also received the most likes, comments, and shares on my social media pages.

Favorite Image of the Year
Every year, I have a favorite sessions and images.  It's normally a handful of sessions and images, but this year, one photo comes to mind.  I think there are several reasons why it's a favorite.  It was a mommy's #1 request.  So it was fun putting her vision to life.  But it was also super challenging.  First of all, I swear all of Hendersonville is in a valley, so it's hard to find spots with a beautiful sunset.  Second, we had to wait and wait for the sun to set enough, and these girls were getting restless.  But it was most definitely worth the final product.
2018 clients, thank you, thank you, thank you.  I have loved meeting and working with all of you.  I can't wait to see what 2019 has in store!