Ok, you found out you are expecting.  You found your photographer (hopefully me if you are in the Nashville area!).  You are due any day now, and you are nesting like crazy.  Stressing over newborn photos is the LAST thing you need to be doing.  One of the best things about choosing an experienced newborn photographer is that he or she is fully prepared for each and every session.  We are prepared for happy babies, fussy babies, sleepy babies, awake babies, the list goes on and on.  I am always running Plan A, B, C, D, E, F and G in my mind.  My clients don't have to worry about bring blankets, wraps, headbands, or props.  They are already fully stocked in my studio, and I have everything setup and ready when you arrive.  Some of my clients have an exact pose or prop that they really want to use, however, most of my clients leave everything up to me.  They have seen my work and trust me completely, and I love it.  Here are the top 3 must-have newborn photos that I include in every session.
1. Individual Posed Photos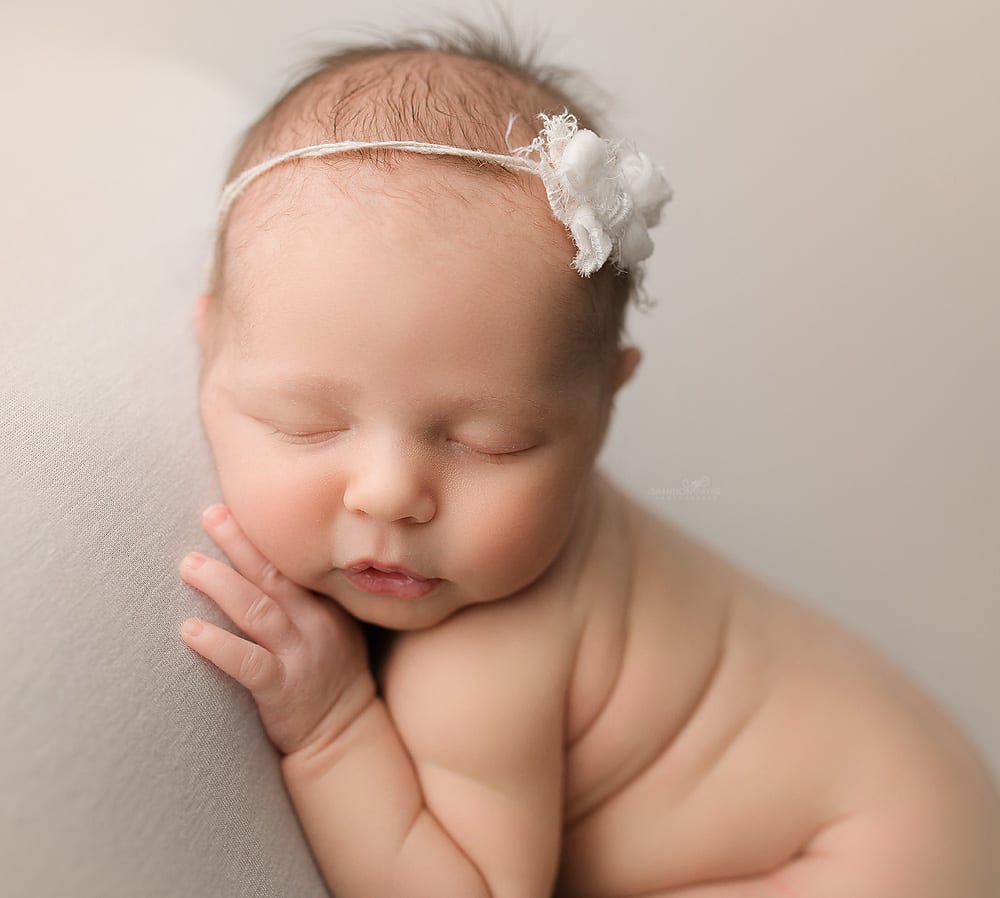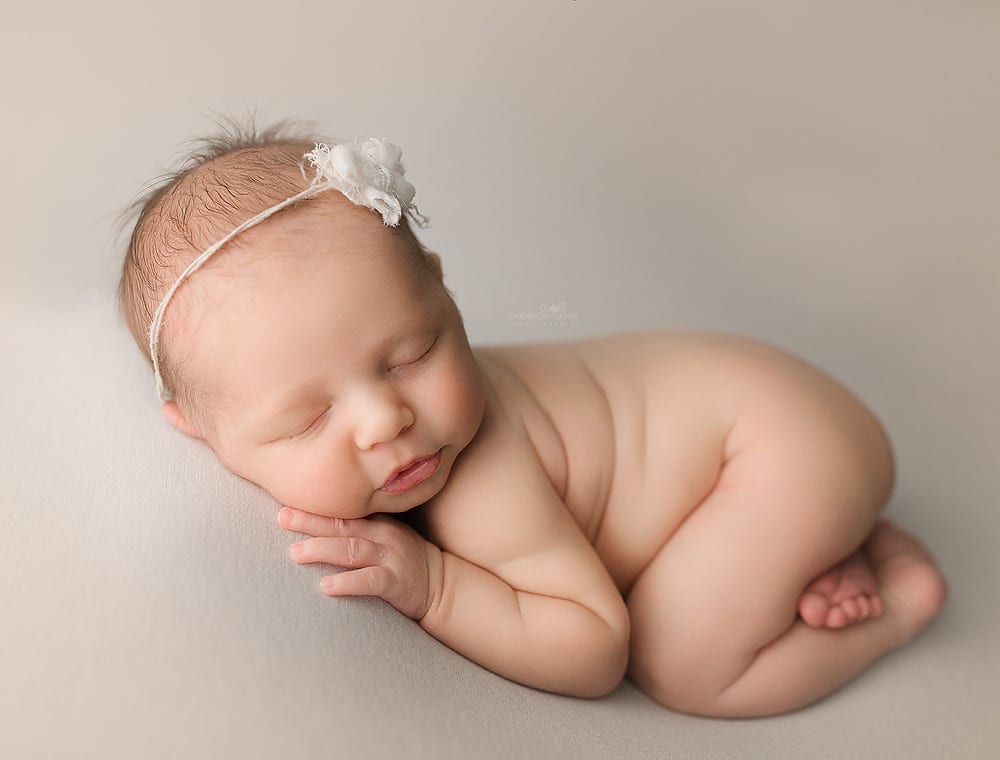 I start 90% of my newborn sessions with individually posed photos of baby.  I use a beanbag with a blanket backdrop system, and this is where I get all of my newborn poses.  Babies need to be very relaxed and sleepy for these posed photos.  Since I send a prep guide to all of my clients, they have prepared baby for photos and most babies arrive to the studio nice and sleepy.  When you fill out your client questionnaire at booking, you will let me know if you have any color or pose requests.  I use this information to prepare for my blanket poses.  I have a variety of fabrics in different colors and textures as well as coordinating wraps, headbands, and knit bonnets.  We can get a large variety of looks during this part of the newborn session.
2. Prop Photos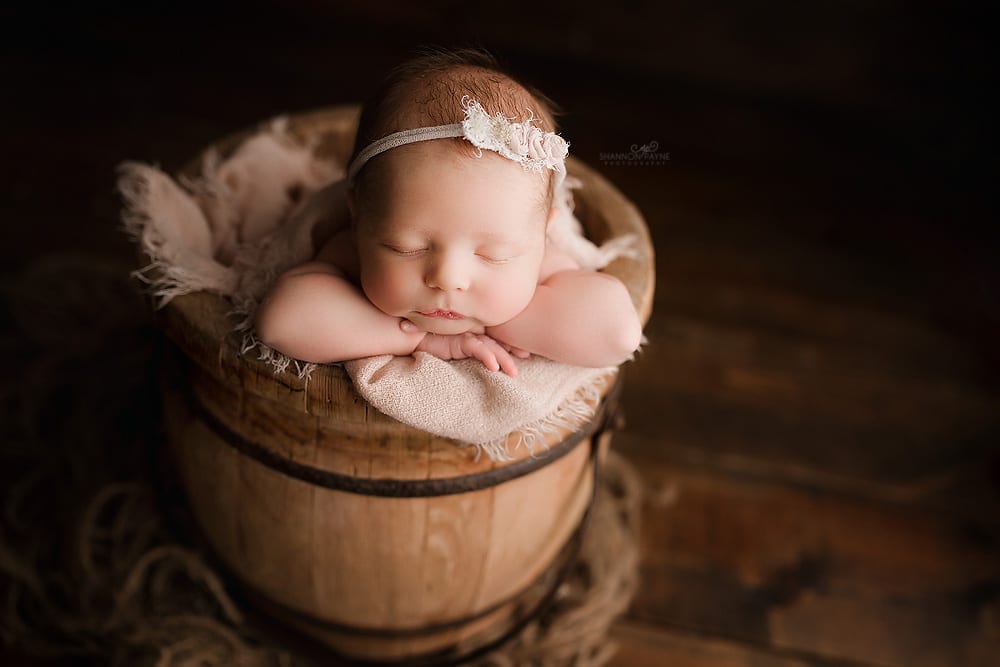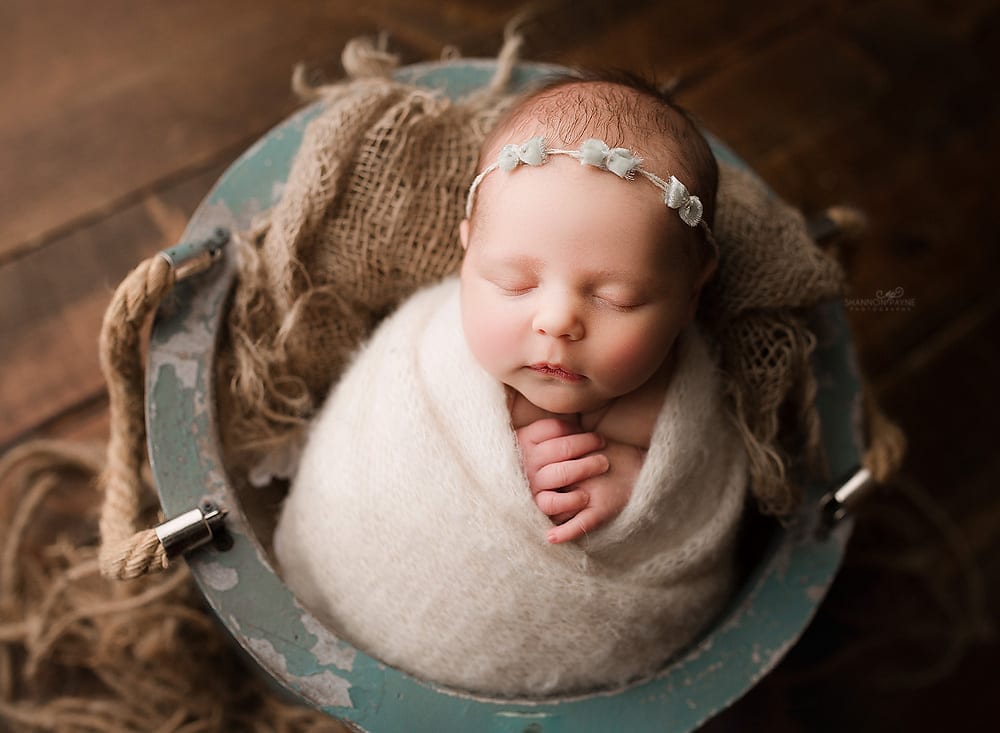 One of my favorite parts of a newborn portrait session is the prop portion.  My studio is fully stocked with beautiful props that are hand selected to fit a newborn.  We don't want them to be too big, or they will overwhelm the portrait, and we don't want them to be too small or baby won't be safe.  I love using different textures and elements from nature such as greenery and wood.  I try to never duplicate the exact same setup.  The prop portion of your newborn session makes your portraits truly unique.
3. Family and Sibling Photos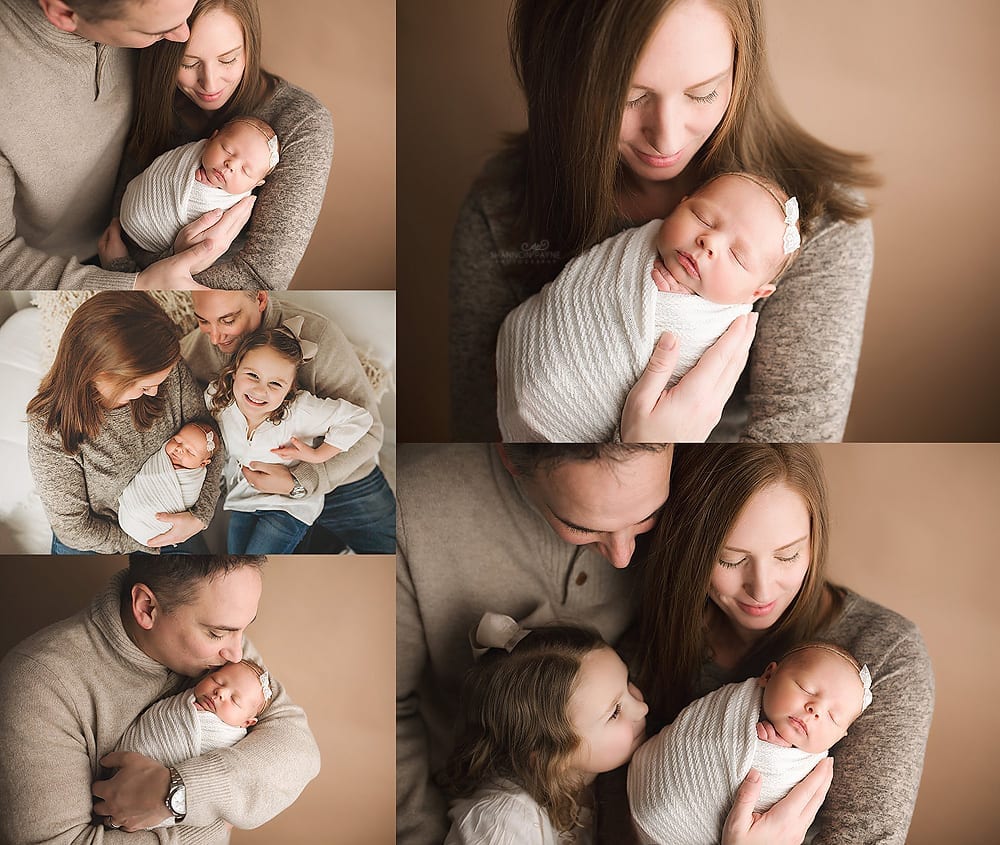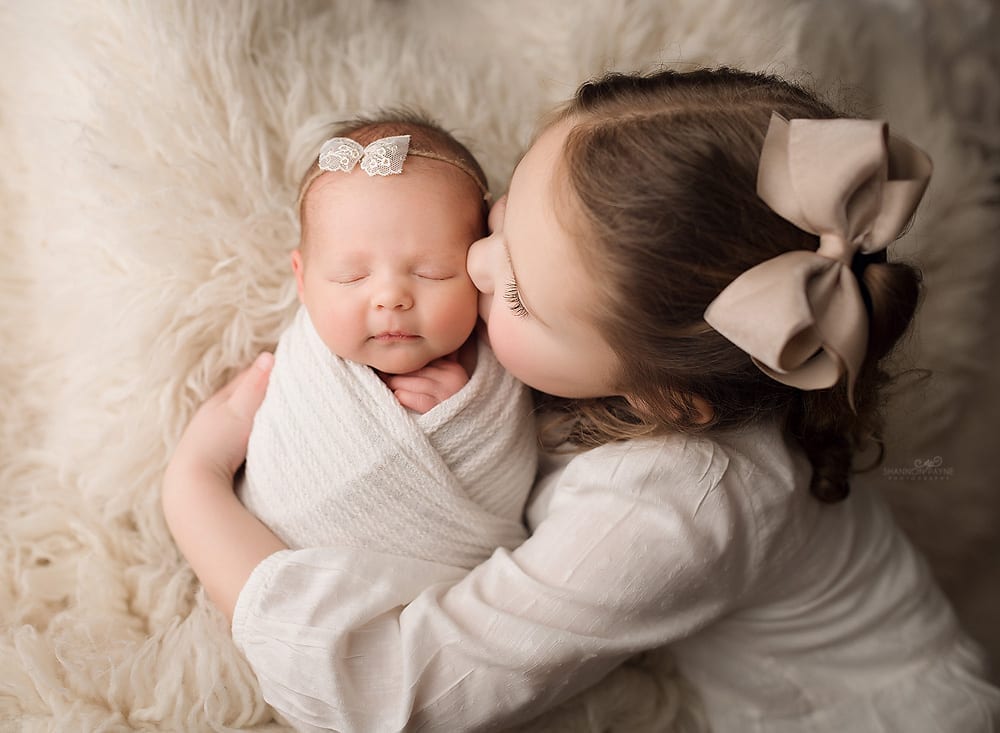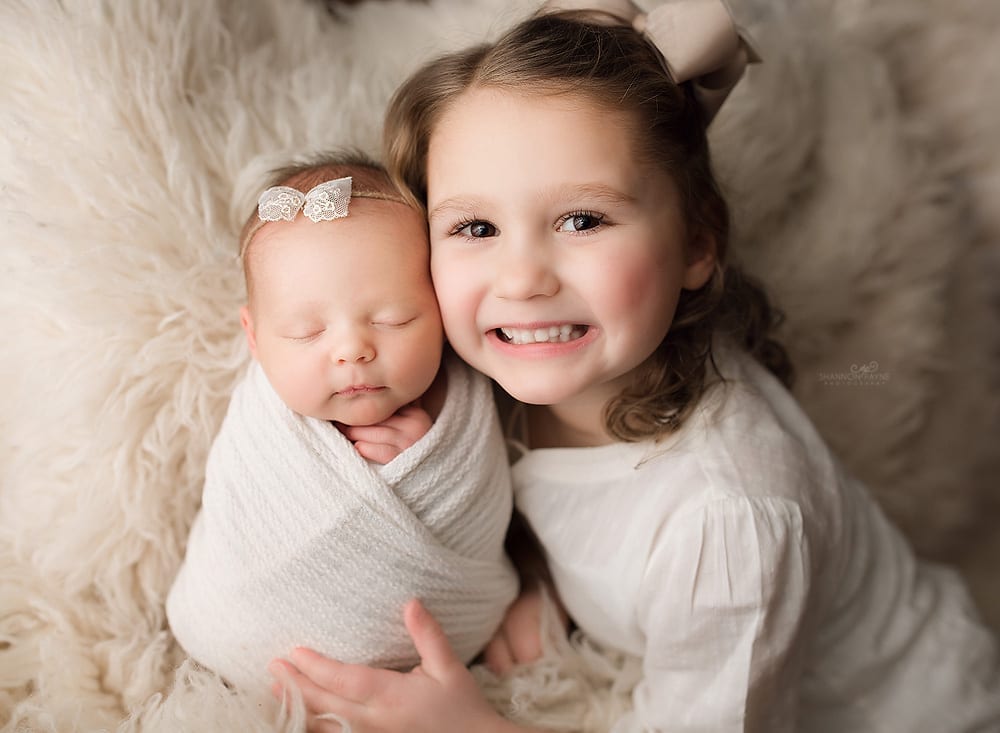 The most important photos we will get from your newborn portrait experience will be those with your family.  Capturing a new baby and his or her family in those first few days is one of my favorite things to do.  Family and sibling photos are available for each and every newborn package that I offer.  I do not charge extra for family and sibling photos at newborn sessions, because I believe they are so important to document.  I keep family and sibling photos very simple.  I recommend simple clothing, and I keep backgrounds and props to a minimum.  I want the focus of these photos to be on your connections together and with your new baby.
---
Thank you so much for visiting our blog.  Are you expecting a baby in 2020?  We are currently booking newborn portrait sessions through July and would love to photograph your new baby.  Contact us through our website or email [email protected] for more information.