Nashville Newborn Boy Photographer
Meet baby Dex.  His squishy round cheeks stole my heart at first sight.  He makes baby #4 for his family.  When I first talked to his grandma, she told me that he has a beautiful family, and she was right!  Just scroll down to see how easy they made my job! (You'll also find some tips on what to wear for newborn sessions.)
I start newborn sessions with individual baby pictures.  I love the rustic, neutral tones that we used for Dex's pictures.  The colors and props we used were perfect for a baby boy.  Once we have completed individual baby pictures, we move on to family and sibling photos.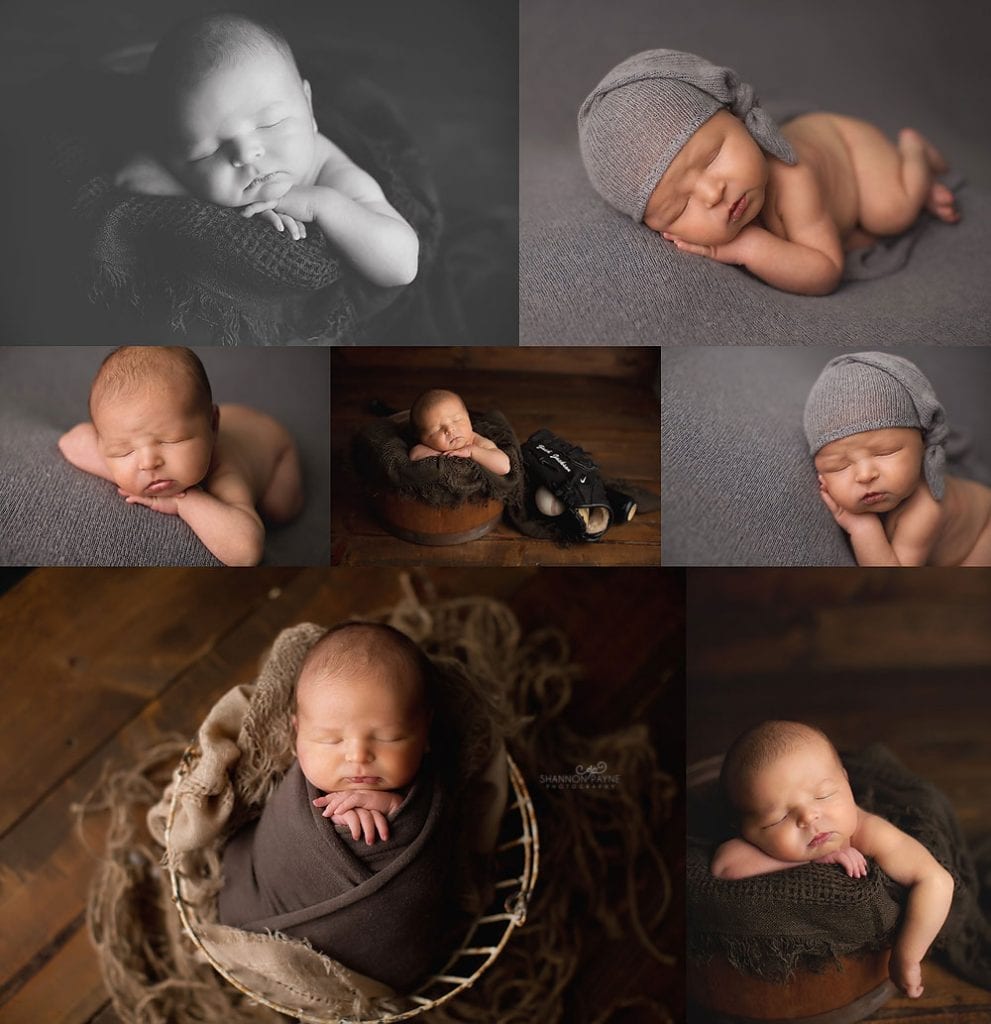 What to Wear Newborn Sessions
One of the most common questions I get from my newborn clients is "What do you suggest for us to wear for our newborn photos?"  Honestly, I think clothes for newborn family photos are the easiest to plan.  Here are a few tips for planning your clothing and what to wear for newborn sessions.
1. Wear neutral or pastel colors.  Light colors photograph best at the studio.  Years ago at my 12 year old's newborn session, we wore black, had a black backdrop, and photos were all in black in white.  This is not the case my studio.  Light colors, creams, and neutrals are best.
2. Dress in simple clothing.  Since these pictures are in my warm studio, there is no need for layers.  Truthfully, you probably WON'T want layers!  (Don't forget that we keep the studio nice and warm for baby.)  If you like the skin on skin look, you can also wear a sleeveless shirt.  Girls can wear dresses, t-shirts are great for boys, and button downs or t-shirts work well for dads.  *** Please no big brother, big sister, or monogrammed outfits.  My rule of thumb is that I photograph people, not outfits.
3. Chose clothing with different textures.  Lace is my favorite!
4. Don't wear busy patterns or bright colors.  We want the attention to be on baby and your faces.
5. Don't worry about coordinating pants or matching shoes.  Newborn photos in the studio only show waist up.  There is a slight chance you may see waist bands, but that is about it.
For more ideas and visuals, visit my Studio Session What to Wear pinboard on Pinterest.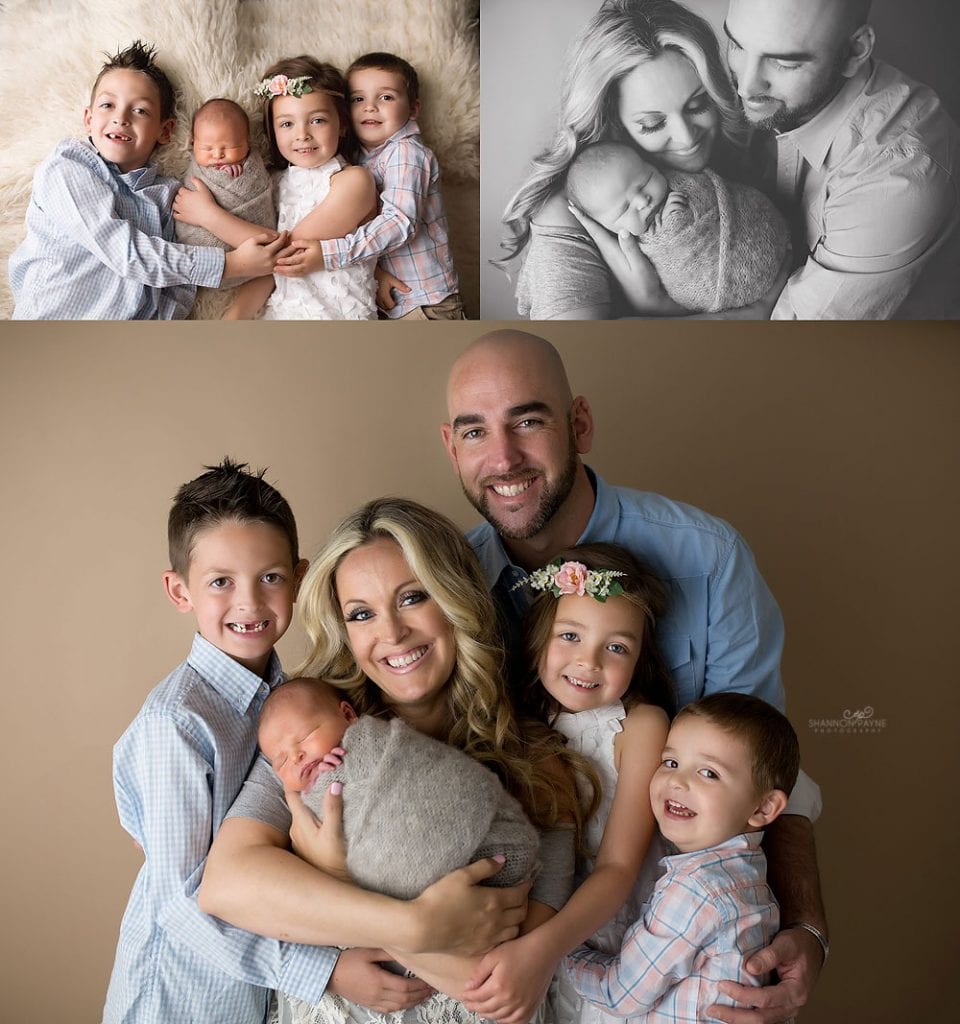 Family and Sibling Newborn Photos
Your family and sibling pictures will be some of your most treasured pictures from our session.  Choosing simple, timeless clothing will help you love these for years to come.