Baby Newborn Images
Meet Collins | She is the newest addition and first GIRL for her parents! They already have 2 boys. The spotlight was all on her for her first newborn photos. Her mom's style request was feminine. As another mom of 2 boys, I LOVE getting my feminine side out. So I had fun styling her session.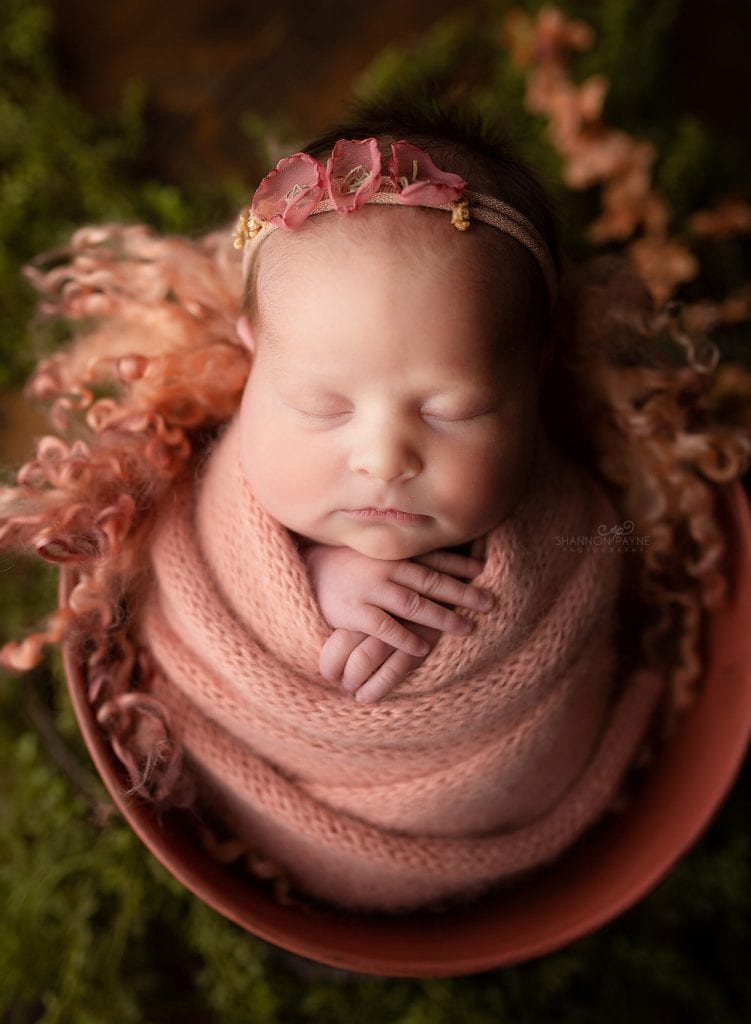 Styling Newborn Photos
One of my favorite things to do is style newborn portraits. Before each newborn session, I usually go to the studio the day before to prep. Spending quiet time there planning and prepping for baby's first photos is one of my favorite things to do. I use the planning guide that every client completes and use that to create a session totally unique for each baby. I try to never recreate the same setup twice. I love the variety! I love to use natural elements, greenery, flowers, and textures to add variety to every pose.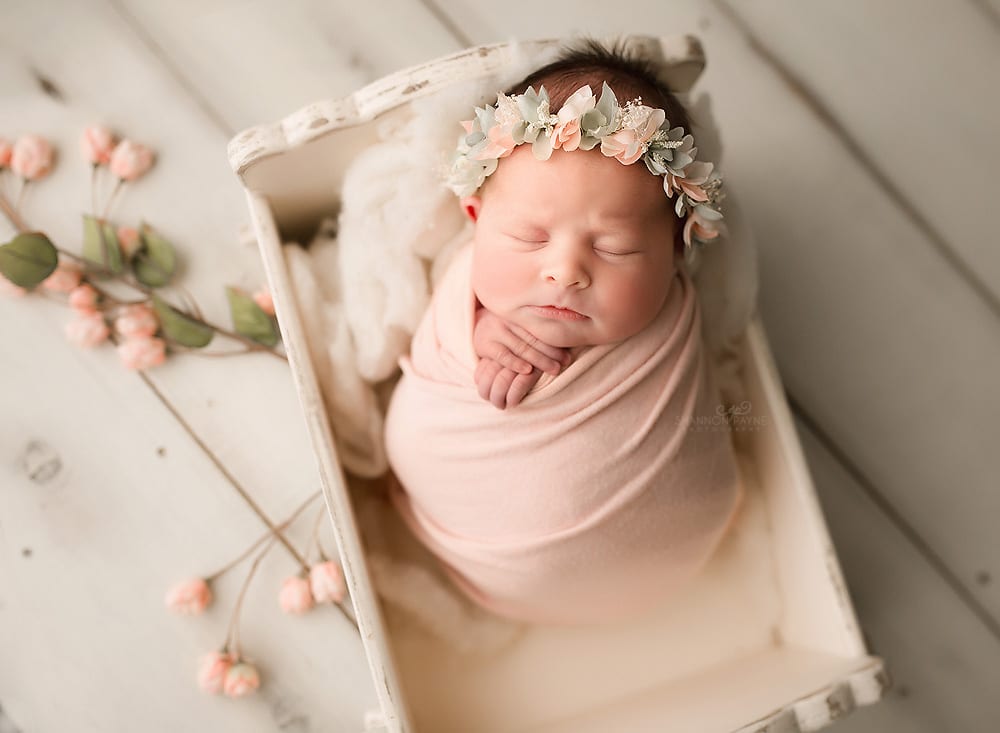 Wrapped Newborn Photos
Collins was not a fan of being naked. She loved being wrapped, and I love a wrapped up baby! I love how she is wrapped in each of these poses, but they all look completely different. I never want to force baby into a position she is not comfortable in, and Collins was so happy in these poses.

Mother and Daughter Photo
I LOVE this photo of Collins and mommy. My parent photos are always simple and timeless. Everyone always asks what they should wear for newborn photos, but your clothing for these photos will not be the spotlight. We want to keep things clean and simple. Mommy's cream top was simple and beautiful paired with Collins' knit wrap and pearl headband. Can't you feel the love???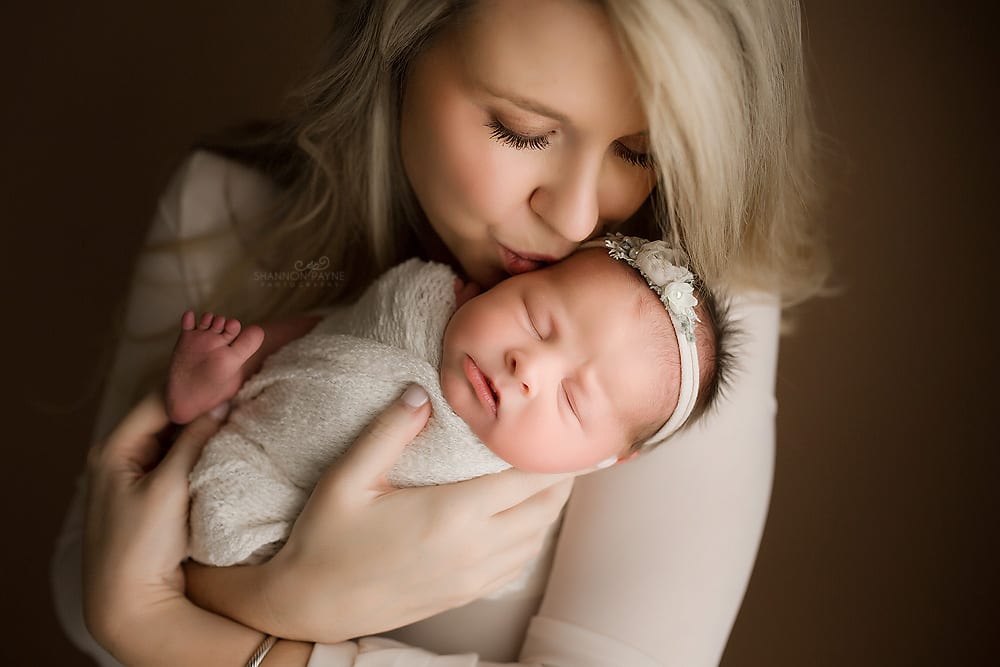 Thank you so much for stopping by to see my newborn photos! I am currently booking newborns due this fall and winter. If you love these photos, I'd love to hear from you! Visit my Contact page or leave a comment below.