Hendersonville Newborn Photography Studio
Charlotte visited our Hendersonville Newborn Photography Studio a few months ago for her first photo session.  She joins her mommy, daddy, and big brother to make a family of 4.  To say they are all in love with her is an understatement.  I must say she reminds me a lot of her big brother Ollie!  I photographed his newborn session and first year milestones.  So I was honored when his parents asked me to photograph his baby sister.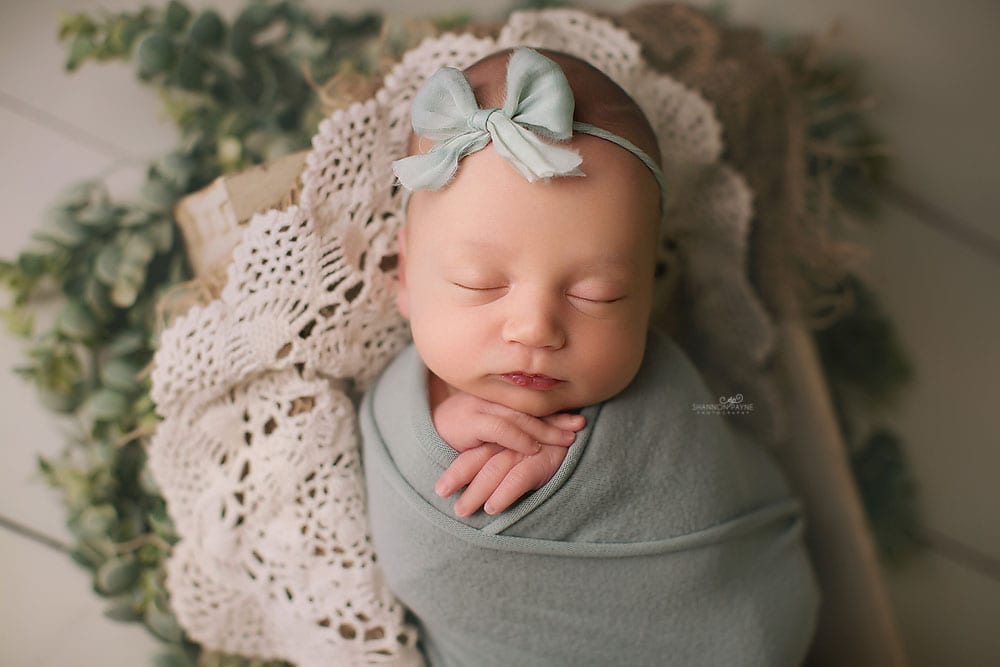 Nashville Newborn Photographer
Charlotte's parents brought the quilt from her nursery for me to incorporate into her session.  I love how we used it in one of my antique crates.  It coordinated beautifully with my pink wrap and headband.  I just love her little foot sticking out!  When clients book a newborn session at my Hendersonville newborn photography studio, I have them complete a planning guide.  In this guide, they include special requests such as colors and props that they would like to use.  I ask clients what the nursery decor is in this guide.  I love colors with the nursery since many of your newborn images will be displayed there.

Styling Your Newborn Photo Session
I used the colors from Charlotte's nursery as my inspiration for the rest of her newborn session.  The soft pink color palette is so pretty and looked beautiful with her skin.  I loved how this little sleepy cap showed off her round cheeks.  As you can tell, she was the perfect little model and slept right through her session!


Hendersonville Newborn Photography Studio
Are you expecting a baby this fall or winter?  Now is the time to book your session.  We are already booking babies into February.  If you have more questions about the newborn photo session process, please visit our newborn photography page.  You can also contact me for our complete list of packages and pricing.