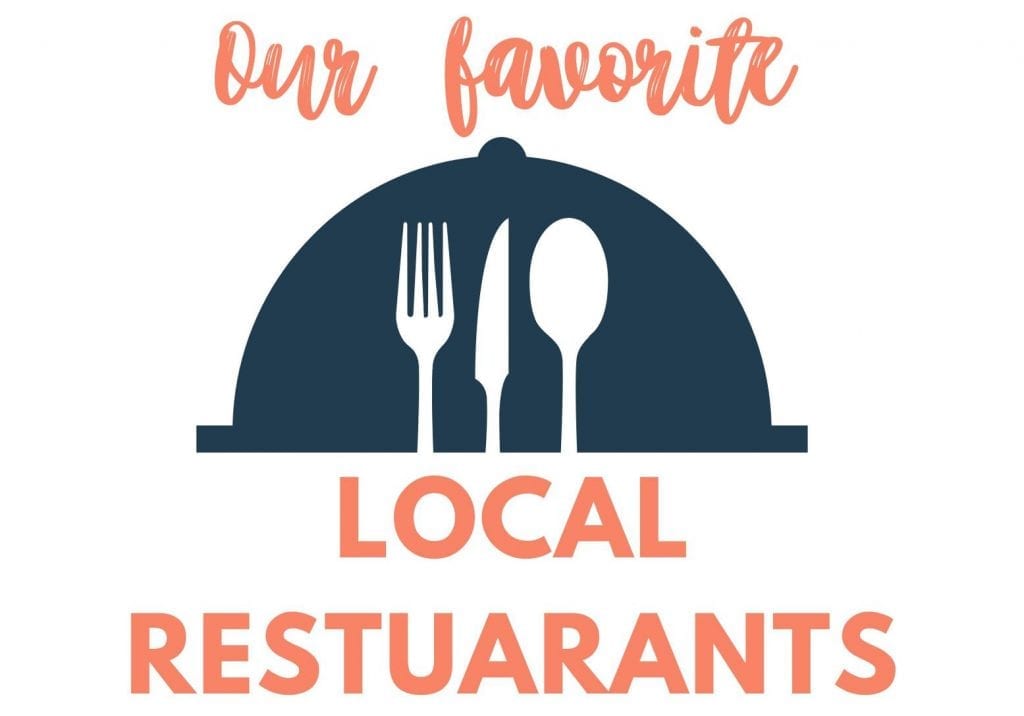 One of my favorite things about my studio is it's location.  The studio is a small Craftsman style home nestled on a quiet street in the heart of Hendersonville.  Fun fact: Shivel Dr. was the first subdivision in Hendersonville.  Many of the homes on this street have now been converted to retail space like my studio.  Another one of my favorite things is how many delicious family-owned restaurants are located nearby.  I love being able to walk across the street and grab a coffee and cinnamon roll at Lili Bella's or grab some tacos to go from El Trompo on my way home.  Now that restaurants dining rooms are closed, I have loved watching how these local restaurants are finding ways to still serve.  Below I've listed some of my favorites as well as specials they are offering right now.  If you are ready for a break from cooking, I recommend you give them a try!
Sax Deli is across the street from the studio and has some of my favorite lunches.  I LOVE their potato salad.  Their Turkey Club Panini is one of my favorites, but you really can't go wrong on their menu.  AND if you are low-carb, you can have any sandwich wrapped in lettuce instead of bread.  You can check their Instagram page for daily specials.  Right now they are offering to go orders, curbside, or delivery with UberEats.
If you want to try the best hummus around, this is your place.  Everything is fresh and delicious.  They were even featured on Diners, Driveins, and Dives on the Food Network.  Their menu is available to order online.   They are also offering family trays that serve a family for 4 under $50.  It looks like they are offering free delivery for those within 7 miles of their location.
Not only is their food fresh and healthy, it is SO pretty!  They have salads, wraps, smoothies, and more.  They are offering to go orders and delivery through Phoodiis.
Lili Bella's is located right across from the studio, they have delicious cupcakes, cinnamon rolls, and coffee.  They also vegan options for cupcakes and muffins.  I recommend checking their Instagram page for updates, but they are offering pickup most days.
This is our newest favorite.  It has a great location by the lake.  Obviously, you can't take advantage and dine in right now, but they are offering takeout.  Their online menu is now up and running.  If you try something, let me know what you think!
The best street tacos around!  Tacos al pastor are always my go to.  I dream about their horchata.  Seriously a must.  They are offering curbside pickup as well as delivery through Door Dash and Phoodiis.
Another delicious, healthy, fresh lunch spot.  AND they have Jeni's ice cream in their freezer.  Jeni's is my love language.  I haven't tried these yet, but I hear their brisket nachos are amazing.  They are offering family meals that serve a family of 4 for around $30.  I LOVE the family meal ideas.  They are super affordable and make for a quick and easy dinner.
Can you believe how many delicious and healthy restaurants we have in town?  I want to see all of these family owned restaurants still serving after this pandemic is over, and we can all help by supporting them in the next few months.  If you don't feel comfortable getting takeout or delivery right now, I completely understand.  You can still support these restaurants by purchasing a gift card to use when you are ready to get back to eating out.