Ways to Support a Small Business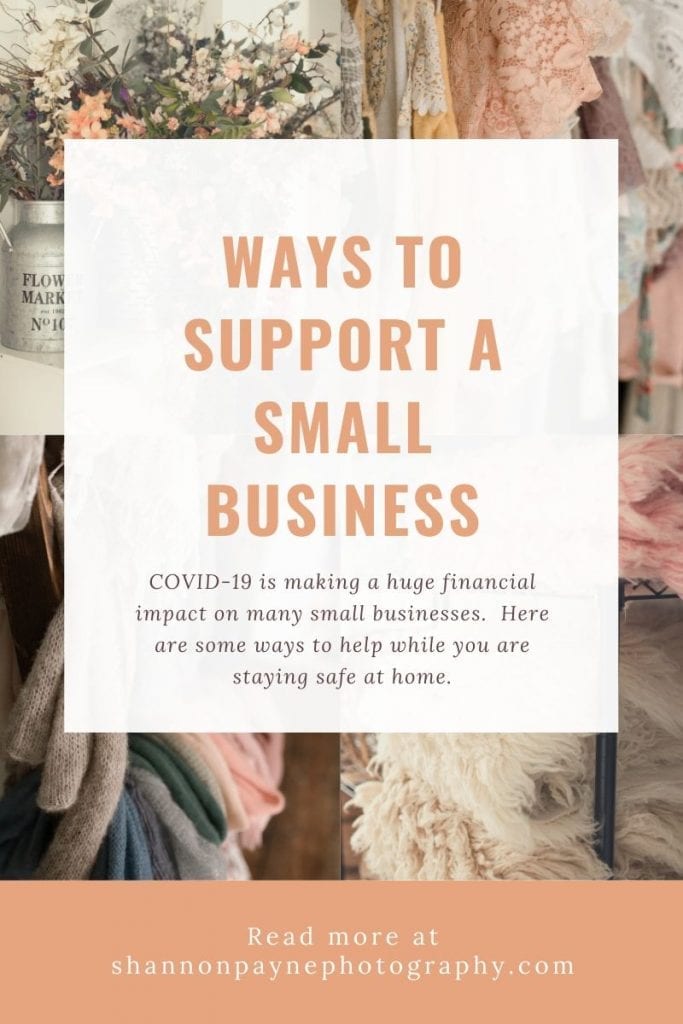 As a small business, COVID-19 has made a huge impact on my business.  I know I am not the only one in this situation.  Locally owned restaurants, spas, boutiques, and more are all in this situation.  Here are a few ways you can support your favorite small business – at home, from the comfort of your own couch – without spending a penny.
Like, Comment, Share
This may seem simple, but it is HUGE for a business owner.  Make sure you are following your favorite businesses on social media.  Facebook and Instagram are my favorites :). Simply clicking like can make a business owner's day.  Comments and shares are even better.  These simple signs of support let your small businesses know that you are thinking of them and even help their posts get more visibility.
Leave a Good Review
Reviews are priceless for a small business.  Many people overlook leaving a good review just because they are busy.  Well, many of us are home and not quite as busy as usual.  It's the perfect time to leave a review for your favorite businesses.  Most businesses have access to reviews on Google, Facebook, and Yelp.
Reschedule, Don't Cancel
Just like you don't want your appointment postponed, I promise your favorite small businesses don't want them cancelled.  If at all possible, reschedule your upcoming appointments for when your business is allowed to open back up.  I love the hairdresser memes that say "Please don't panic and box dye your hair."  Life will get back to normal soon.  We are all in this together!
Thanks for reading along.  Shannon Payne Photography is a maternity, newborn, and baby photographer based out of Nashville, TN.  I am counting down the days until I can snuggle and hold your sweet babies again!