Hi there!  Thanks for visiting my website.  If you have found this post you are more than likely planning your own maternity photos.  Although I have a studio in Hendersonville, I photograph most of my maternity sessions outside.  I love using different locations and lighting to capture a mood.  When Rachel and I were planning her maternity photos, she chose a burgundy skirt because she liked darker colors.  As soon as she said that, I knew we would go with a moody look for her maternity session.  We have had the darkest, rainiest winter but lucked out with a beautiful evening for photos.
What do I wear for maternity photos outside?
I have a maternity Pinterest board with suggestions for clothing for maternity photos.  As soon as you visit it, you will notice that I love long dresses and gowns for maternity photos.  I love how flattering they are to every body, the variety of styles you can choose, and the look they add to your maternity session.  A maternity photoshoot dress should be something you love and feel comfortable in.  Outdoors long dresses add movement to your photos.  They blow in the wind and give you something to hold on to.  If you realize you don't know what to do with your hands, you can hold your dress or your belly!  Some of my favorite places to find a maternity photoshoot dress are: Pinkblush, Wren and Ivory, and ASOS.
The dress that Rachel chose is actually from Amazon!  It's chiffon skirt paired with a lace top.  The chiffon skirts on Amazon have a large variety of colors.  Make sure to read the reviews to help you select your size.  Most reviews say that they run big.  Is this case, going larger is best.  We can always pin the skirt if needed.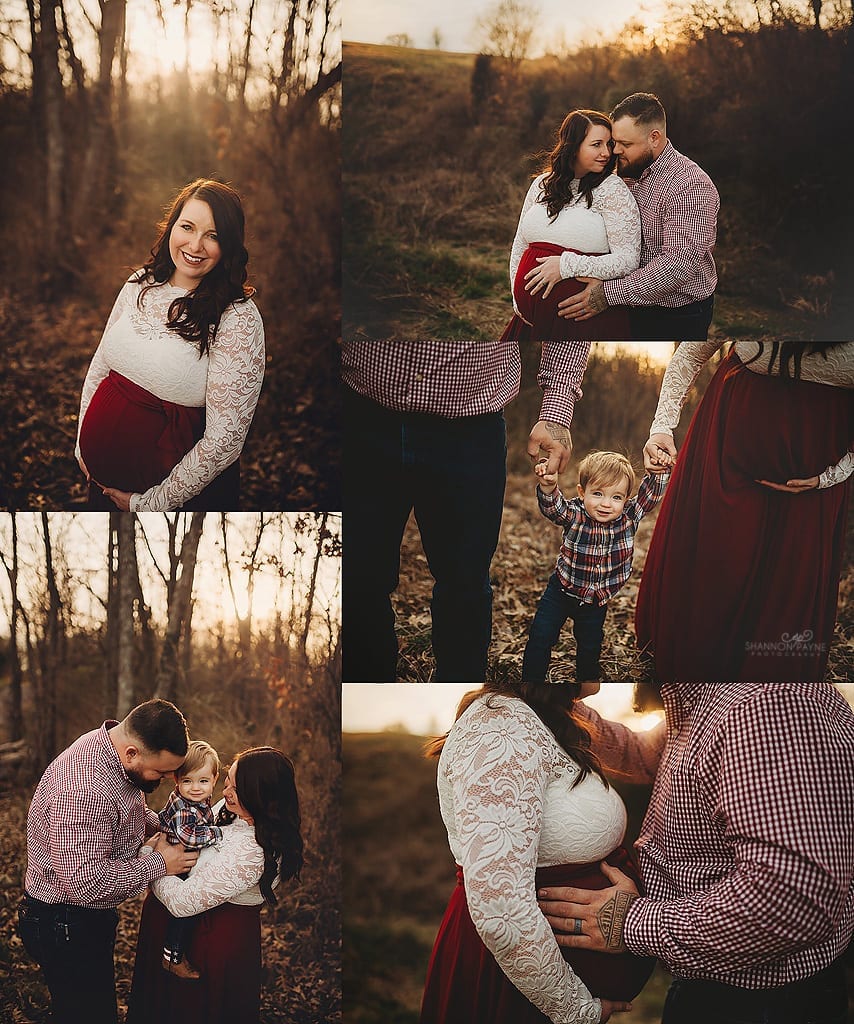 When to take maternity photos?
Scheduling your maternity photos is not the same as scheduling a family session.  You can't pick the season for these.  I recommend scheduling your session for weeks 30-34.  If this is not your first pregnancy, you can possibly schedule as early as 28 weeks.  The most important thing to consider is how you feel.  You want to take these photos when you are still feeling good, and your belly is nice and round.  I tended to swell up around 34 weeks with both of my boys, so in my case, I would have wanted to take my maternity photos before then.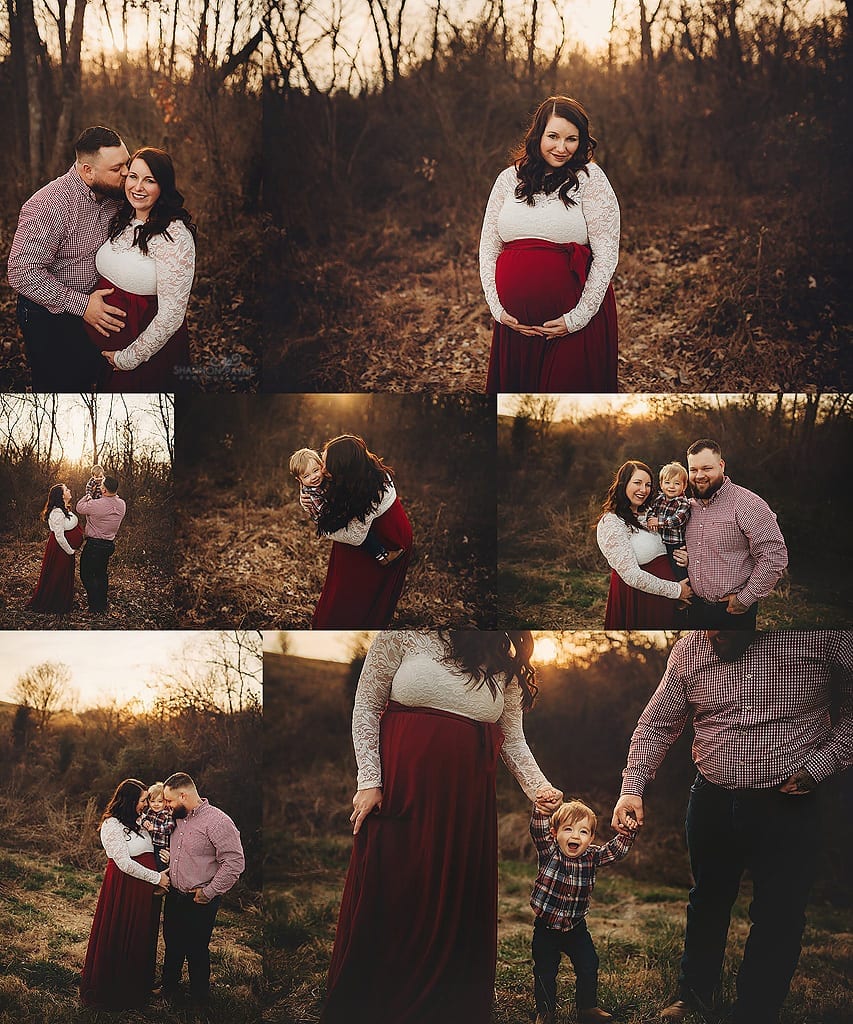 Where to take maternity photos?
The beauty of choosing an experienced photographer is that we have a nice selection of locations.  If you have a specific look or style you are going for, I am happy to make suggestions for locations.  I pick all of my locations based on the season and lighting.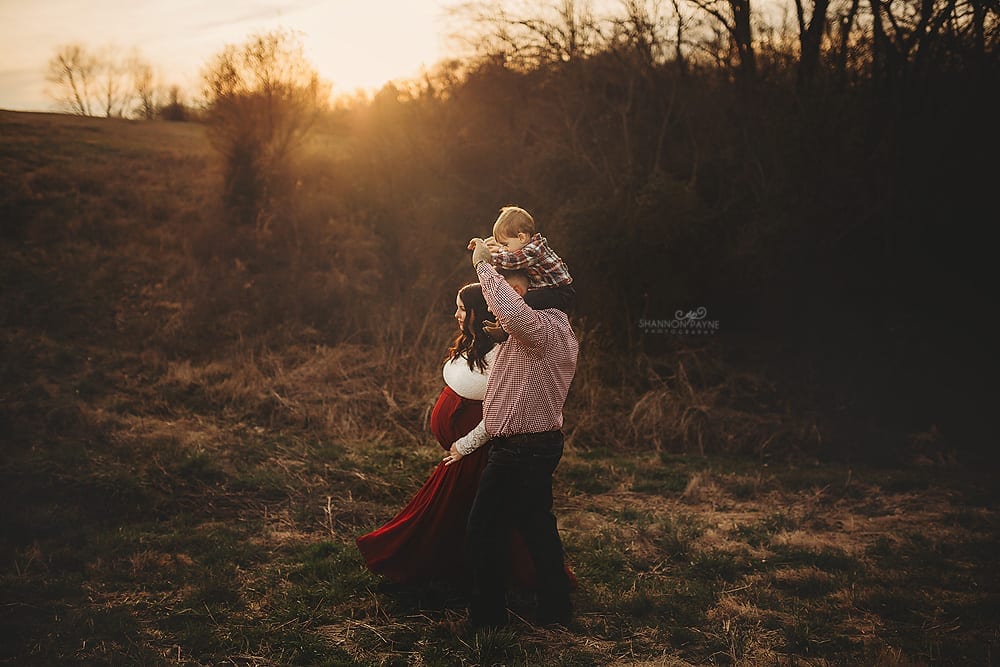 Family Maternity Photos
One of the most important reasons to take maternity photos is that you can document your family before your baby arrives.  If this is your first baby, you are capturing you and your spouse before this big change.  If this is not your first, we will focus on your children becoming big brothers and sisters.  Photoshoots are a great way to spend time together and love on each other before baby arrives.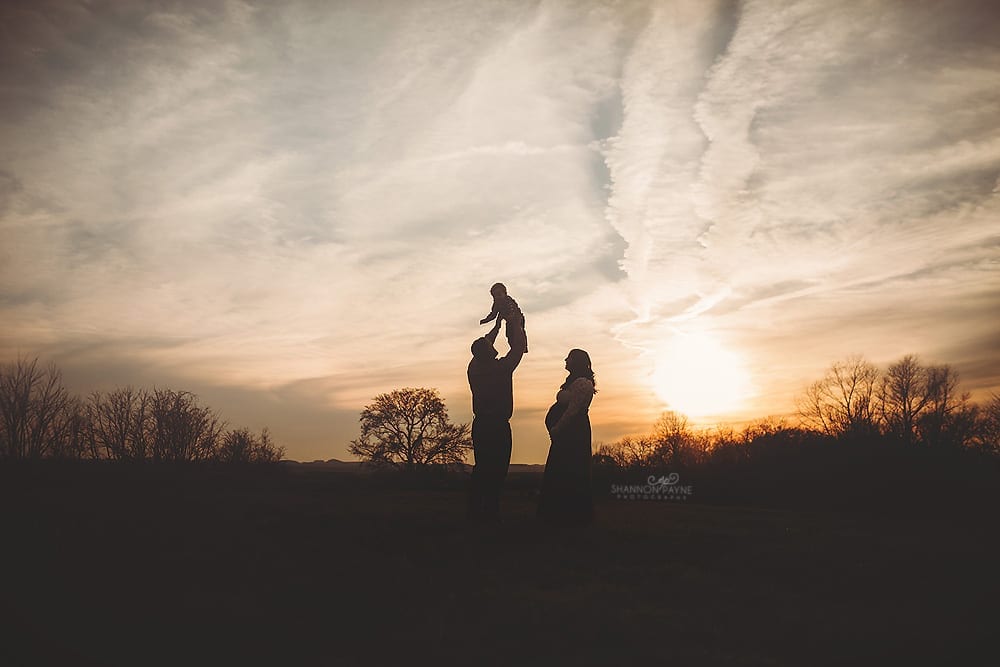 Are you expecting a baby?  I'd love for you to find out more about the services I offer for maternity photos.  Visit our maternity gallery to find out more about scheduling your maternity photos and to see our maternity portfolio.