Seasonal Maternity Photographs
Outdoor maternity photos have my heart.  Through the years I have tried different looks and trends.  I have taken workshops with fine art maternity photographers.  I have tried stocking a maternity gown closet.  Nothing quite clicked or felt right until this year.  I feel like this is the year when I truly found my niche.
My maternity sessions are real.  They focus on your connections.  They are full of love.  I am not a fine art photographer.  I don't do a lot of posing.  Instead I gently guide you into poses, and then watch you make it your own.  I have found my love and my place for maternity photography in outdoor photography.  Just like my family photography, maternity photos take place outdoors at sunset.  I choose locations based on lighting, and sun drenched fields are my jam.  Really there is nothing better.  Maternity sessions are the only sessions that I offer outdoors year round.
I've also realized that every woman is different.  Our bodies and tastes are different, and a maternity closet full of photo shoot gowns just doesn't work for everyone.  So I do not stock maternity gowns.  Instead I send clients an inspiration board and list of brand recommendations.  That way mommies can chose their own outfit and wear it several more times.
Winter Maternity Photography
Since maternity photos take place during weeks 30-34, you don't have much choice on the season for your pictures.  I'll be honest.  Winter shoots can be difficult to plan.  The weather is unpredictable.  It's probably going to be really cold.  But if you can stand it for a short time, they are most definitely worth it!  There are lots of browns in the backgrounds of winter shoots, but the golden sun at sunset can make it magical.  You also have to prepare to dress in layers.  I LOVE maxi dresses for all maternity shoots.  When it's cold, you can layer a maxi dress with an oversized sweater.  AND if you are lucky, it may snow in time for your session!  I love the leftover snow in Jamie's winter maternity session.  Two years ago, we lucked out with one of our biggest snowfalls, and I photographed these gorgeous snow maternity photos.  My fingers are crossed that we get that chance again!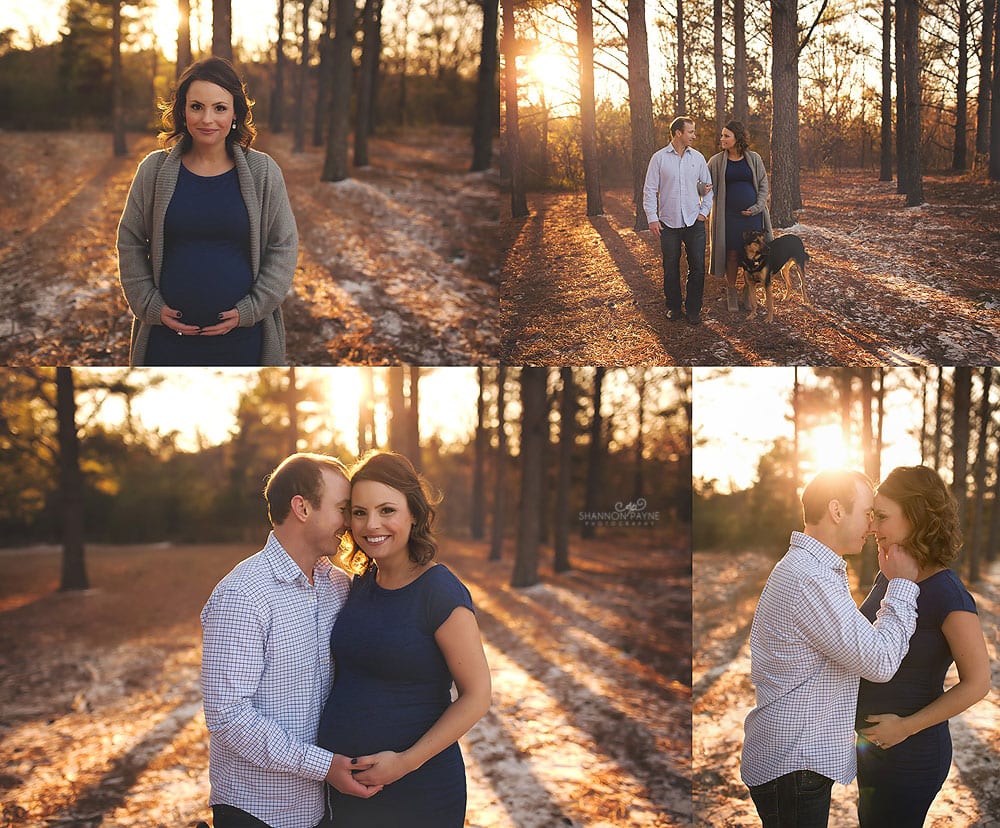 Spring Maternity Photography
The weather is really unpredictable in the spring.  Everyone is ready for spring clothes, but usually the temperatures don't cooperate.  Adults can handle being cold through a photo session, but if you have other children, you will need to plan outfits with layers in case it is cold the day of your session.  Trees and bushes are just starting to turn green, but there are still lots of browns in the background.  Spring colors look great this time of year.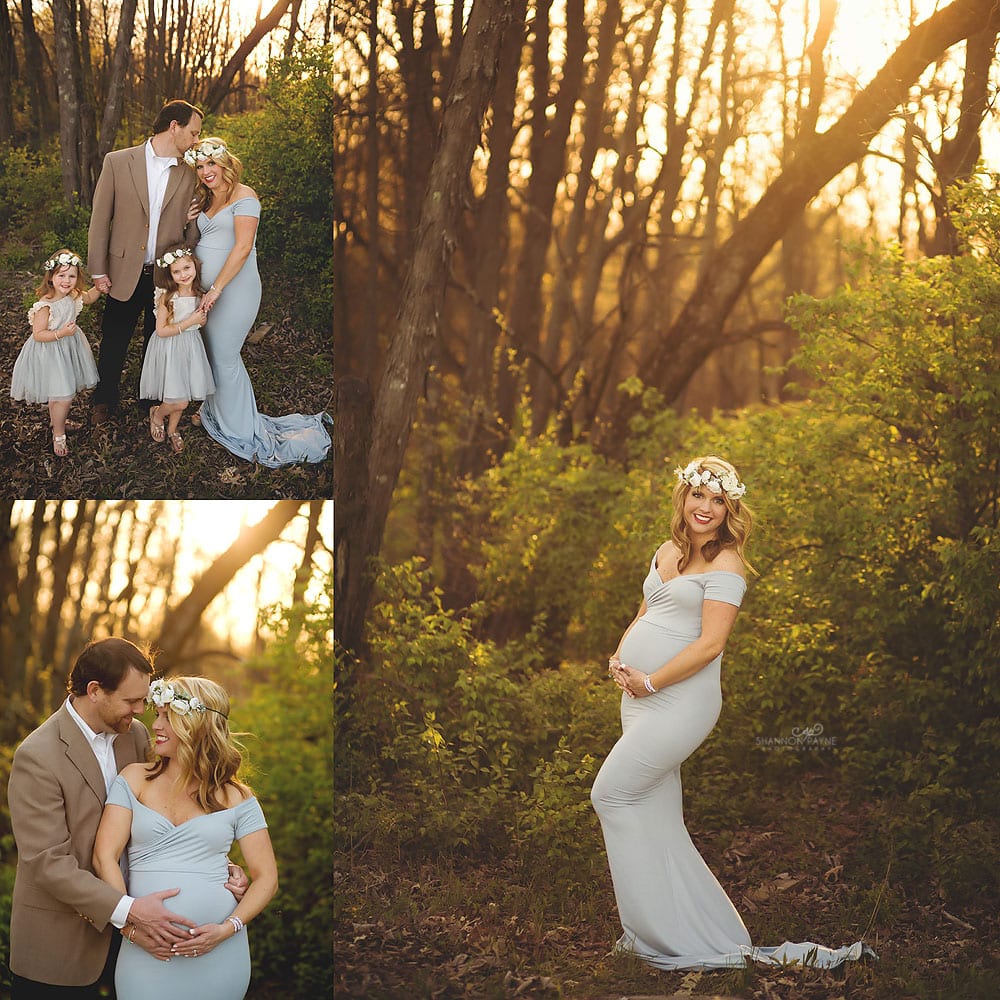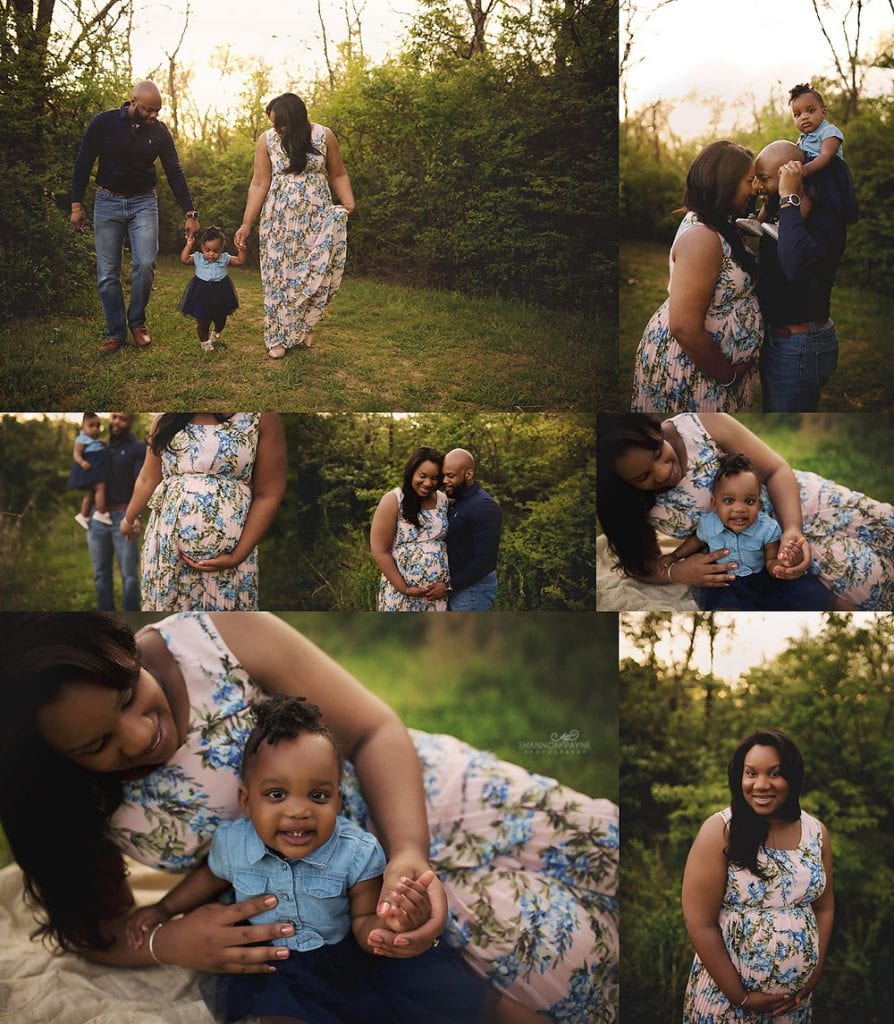 Summer Maternity Photography
I LOVE the deep vivid colors in the summer.  I love long days and late sunsets.  There are SO many options for summer maternity shoots.  With that said…. summers in Tennessee are hot, muggy, and full of bugs.  Summer photo sessions are kind of like child birth.  Once you see the end result, you forget about everything else!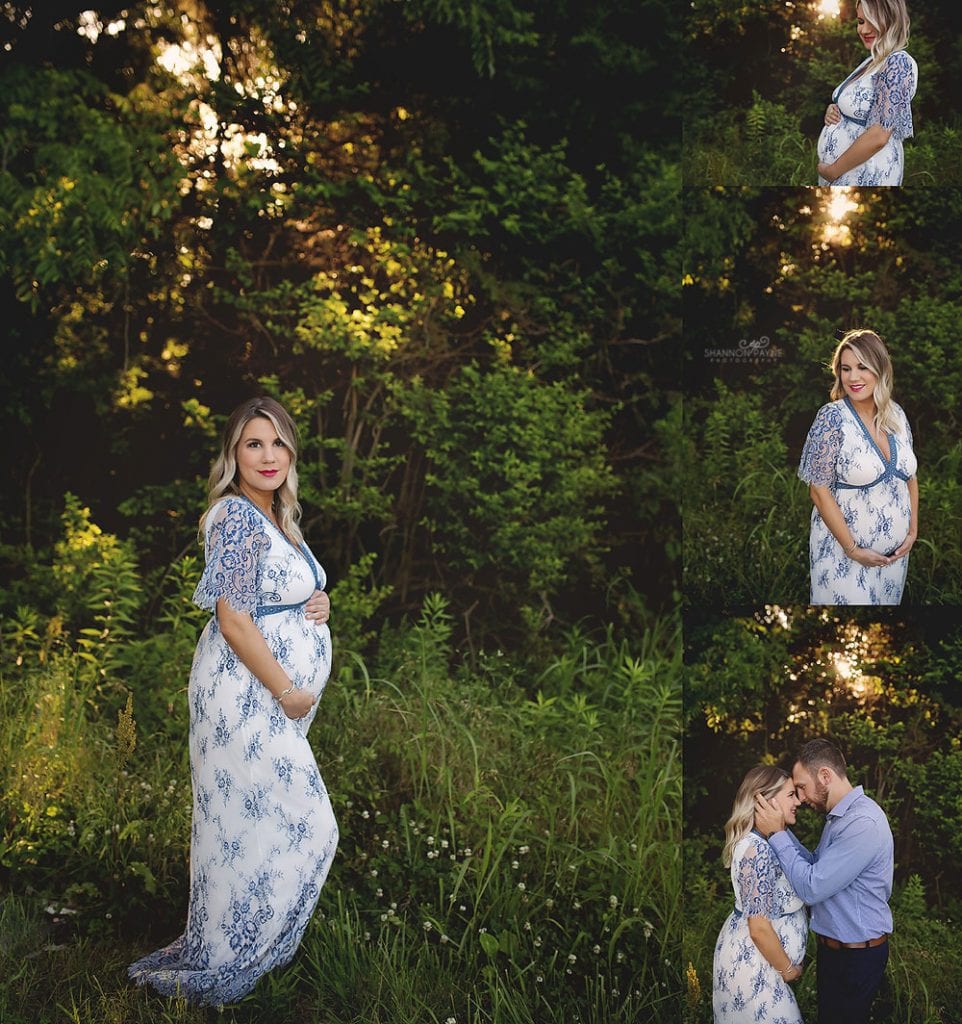 Fall Maternity Photography
Fall is the most sought after season for photography.  Dates book up QUICKLY in the fall.  If you are due during this season, I recommend scheduling your maternity session several months in advance.  The weather is beautiful in the fall, and the colors are gorgeous.  Clothing in rich jewel tones and neutral shades look beautiful.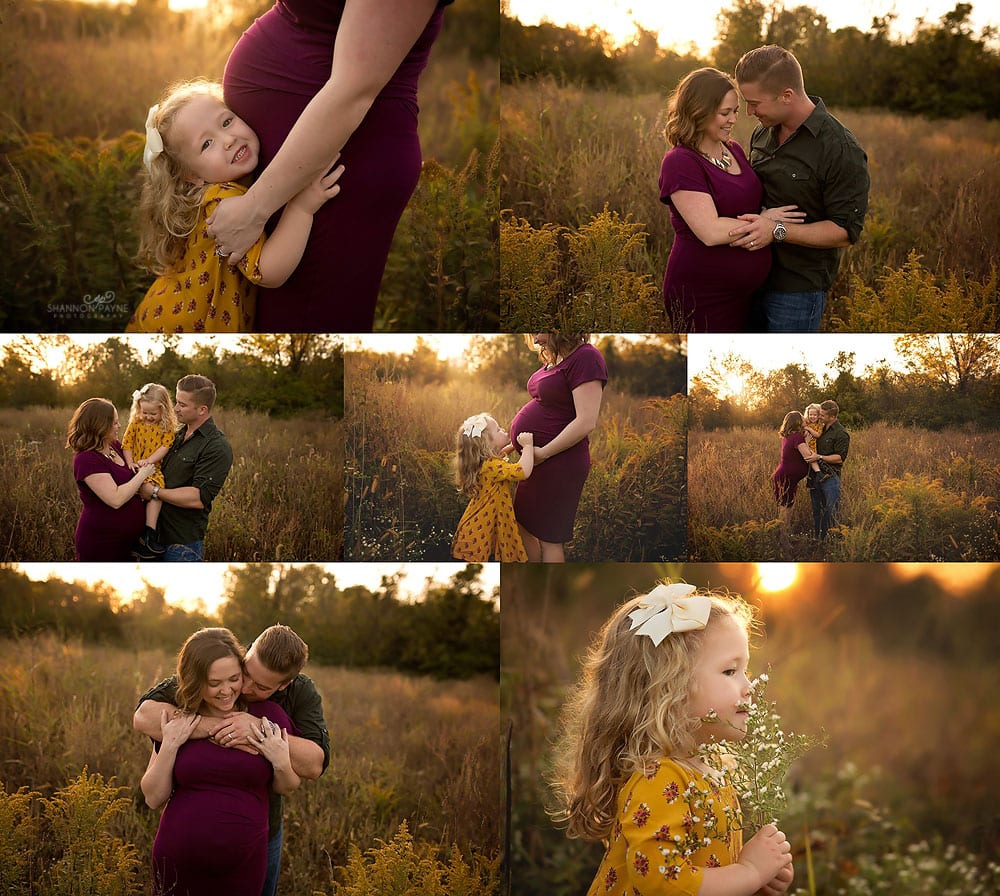 You probably have figured out that there are pros and cons with photos in every season.  The best piece of advice is to be prepared.  Dress for the weather, and come to have fun.  If you do both of those, you will have a successful shoot.  With maternity sessions you don't get to pick your season, but every season is beautiful in it's own way.  I am currently booking maternity photo sessions for 2019.  I'd love to chat with you about yours!