Planning baby cake smash photos may be one of the first things you think of when your baby nears his or her first birthday.  I think cake smash photos are just as much for parents as they are for baby.  Probably even more!  You have survived that awesome yet exhausting year.  A year full of firsts, memories, trials, and laughs.
Planning Baby Cake Smash Photos
As soon as you book your baby's cake smash photography session, we start planning the look for your photo session.  I have an inspiration board on Pinterest to help get an idea for your vision.  My cake smash inspiration board does not feature other cake smashes.  I do not want to copy another photographer's look.  I want our cake smash to be unique and original.  You will see other pieces of inspiration on my board.  From cakes to birthday invitations, you can browse and tell me the look that you are drawn towards.  I use this information to plan and prep for you cake smash pictures.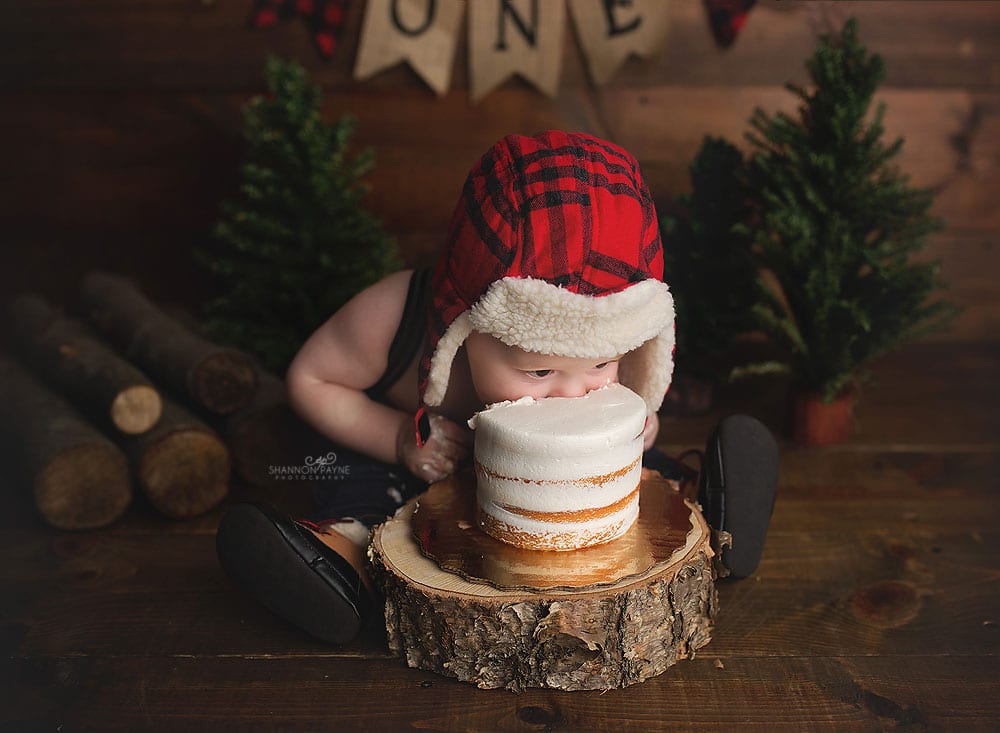 First Birthday Themes
Declan's first birthday party was a lumberjack theme.  His mommy wanted to use the same theme for his one year old pictures and cake smash.  She already had the buffalo plaid clothing and birthday banner.  His little hat and boots were great finishing touches!  I added a stack of lumber and pine trees as accents for the theme.  Instead of using a cake stand, we used a cut slice of wood.  Every little detail is planned to match the lumberjack theme.  When planning your baby cake smash photos, you can choose a theme like this.  However, you don't have to go with a theme.  You can use other pieces of inspiration like flowers, a certain color, fruit, the season, or more.  They sky is really the limit when planning baby cake smash photos.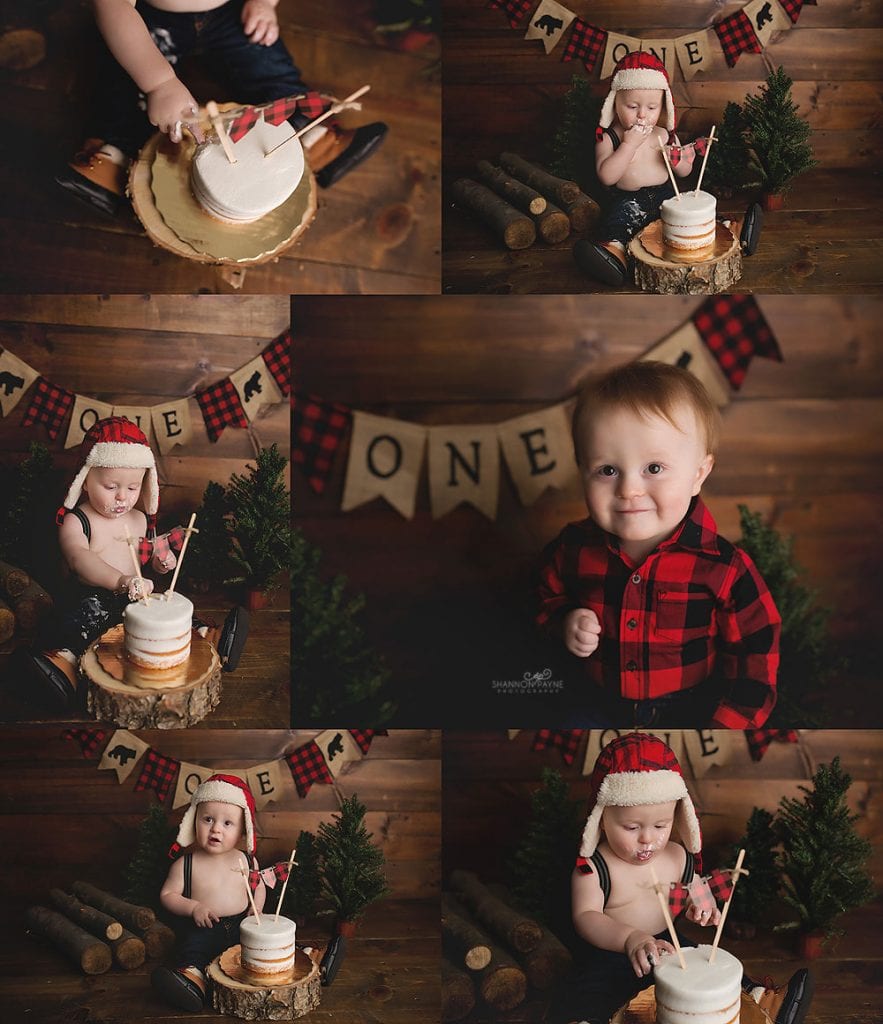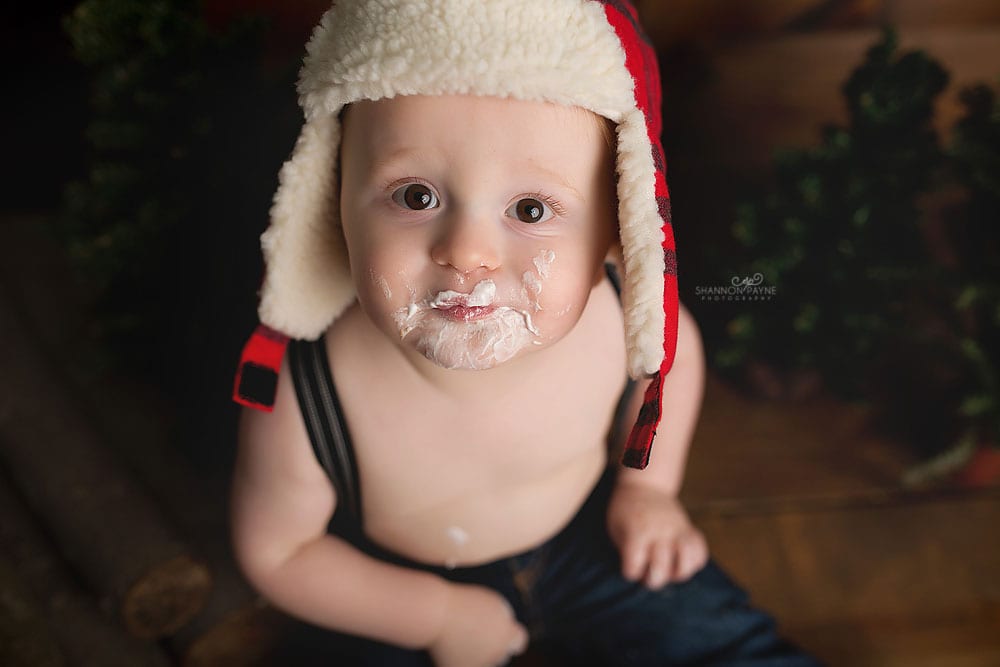 Nashville Cake Smash Photography
Are you ready to schedule your baby's cake smash photo session?  I have several packages to choose from for one year old pictures.  If you are needing pictures in time for your baby's birthday party, I recommend scheduling your session 4 weeks in advance.  That gives me time to edit, and you time to get your pictures ready to display.  Cake smash photo sessions are some of our most requested sessions.  We have even been featured on Sherri"s Berries website for inspiring cake smash photo sessions.  I would love to get started planning your photo session today!