Baby's First Year Packages
Did you know that we offer baby's first year packages?  These are some of our most popular packages.  Baby photos help document milestones during baby's first year.  Mom's love them because I even provide baby's wardrobe.  You don't have to bring a thing!  I have a huge selection of clothing, props, and accessories.  You are welcome to go through my studio closet and pick your favorites.
Sitter Sessions
This is my absolute favorite milestone!  Sitter sessions usually take place around 6-7 months.  I like for babies to be sitting steadily for this session.  We always have a spotter near baby, but it's nice not having to worry about them being too wobbly.  Milestone sessions at this stage have a great variety.  Sitters usually love tummy time or pushing up, and they will play with their toes on their backs.  All of these make for the best photo ops! Although I provide outfits for these sessions, I also love naked baby pictures.  Clients often say they choose me for my use of simple props, different textures, and elements from nature.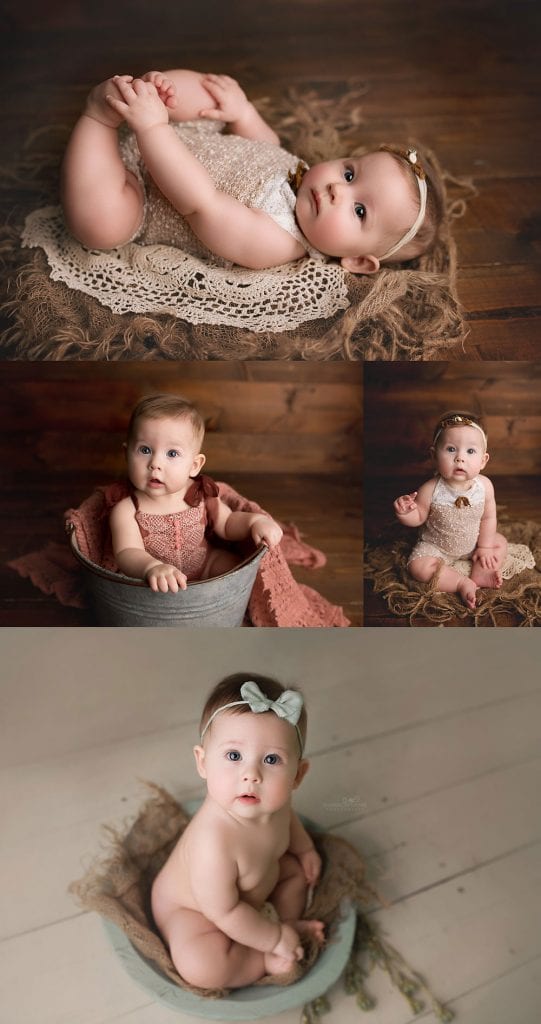 One Year Milestone Sessions
One year sessions are busy, busy, busy.  Many babies are on the go by this milestone.  Whether they are crawling, cruising, or walking, they are more mobile and showing their opinions.  Plan to do a lot of baby wrangling!  With all of the movement, naked pictures are not really an option for these.  But I have outfits, diaper covers, and suspenders in sizes 6-12 months and 12-18 months.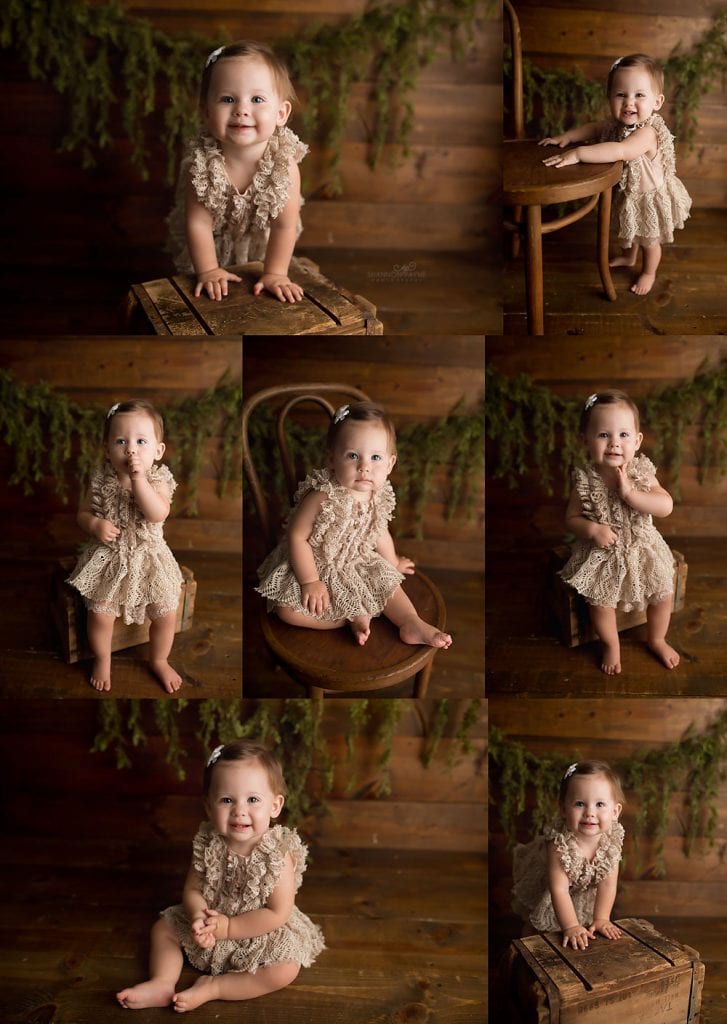 One Year Cake Smash Photos
Another fun option for your baby's one year milestone session is to include a cake smash.  Click here to find out more about my cake smash sessions.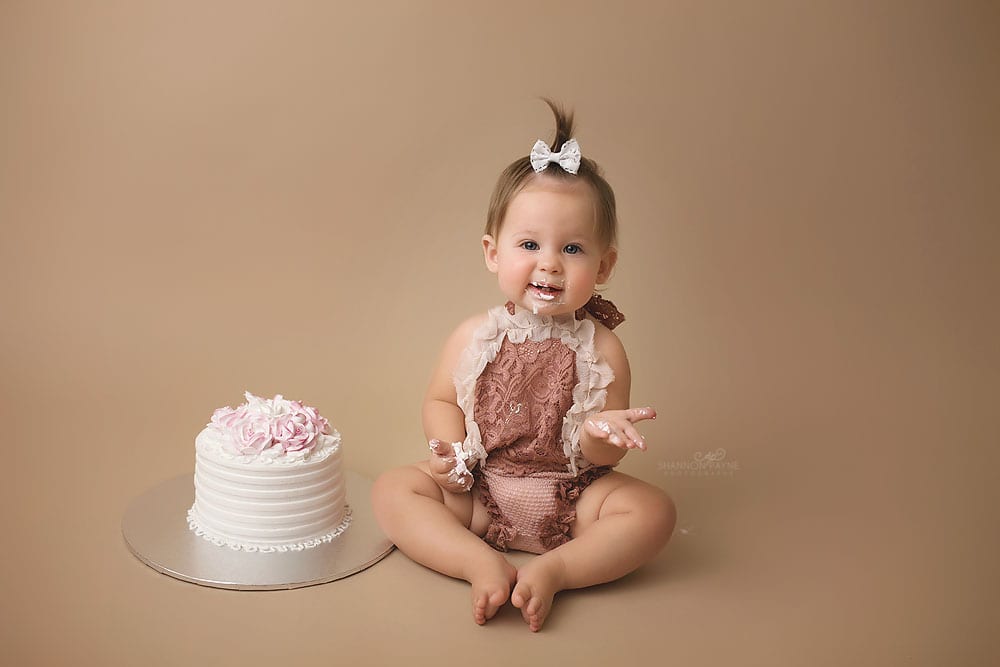 Miss G's mommy shared the sweetest words after our sessions together.
"I can not say enough good things about Shannon Payne Photography. I found her as a referral from a friend and so I took a chance. From the moment we walked in her space we immediately felt comfortable.

When you first photograph a newborn, as a new parent you are already so nervous that something could go wrong. But not with Shannon, I never worried about anything, once I arrived. She was so gentle and careful with my sweet baby.

After that appointment I immediately booked my daughters 6 month and 1 year appointment. I knew I was going to continue to use her for all my children's photos going forward. I consider her now a friend and am so excited to share her talents with everyone else! My friends who didn't get photos of their children, see my daughters pictures and are so sad they didn't! Well worth the time and investment! I will cherish these photos for the rest of my life! Thank you Shannon!"
If you are searching for a photographer, I highly recommend looking at their reviews.  A well established and reputable photographer should have accessible reviews.  You can find review for Shannon Payne Photography here on Google and on Facebook.  If you are expecting or have a new baby, I would love to hear from you!  You will NEVER regret documenting your baby's first year, and our Baby's First Year Packages are the perfect way to do it!