Professional Baby Photographer
As I professional baby photographer I not only capture newborn photos, but I also document baby's first year. That first year is full of milestones and so many wonderful picture opportunities. Starting at 4 months, I offer milestone photos for babies. You bring baby to the studio, and I supply everything else you need. For little girls, I have headbands, floral crowns, outfits, floral arrangements, and more. For little boys, I have diaper covers, outfits, suspenders, and wooden toys. There is never a need to stress about what to bring or wear. Once you arrive at the studio, I will show you outfits that fit and suggest coordinating props and accessories. You get to pick your favorites! Parents absolutely LOVE the convenience!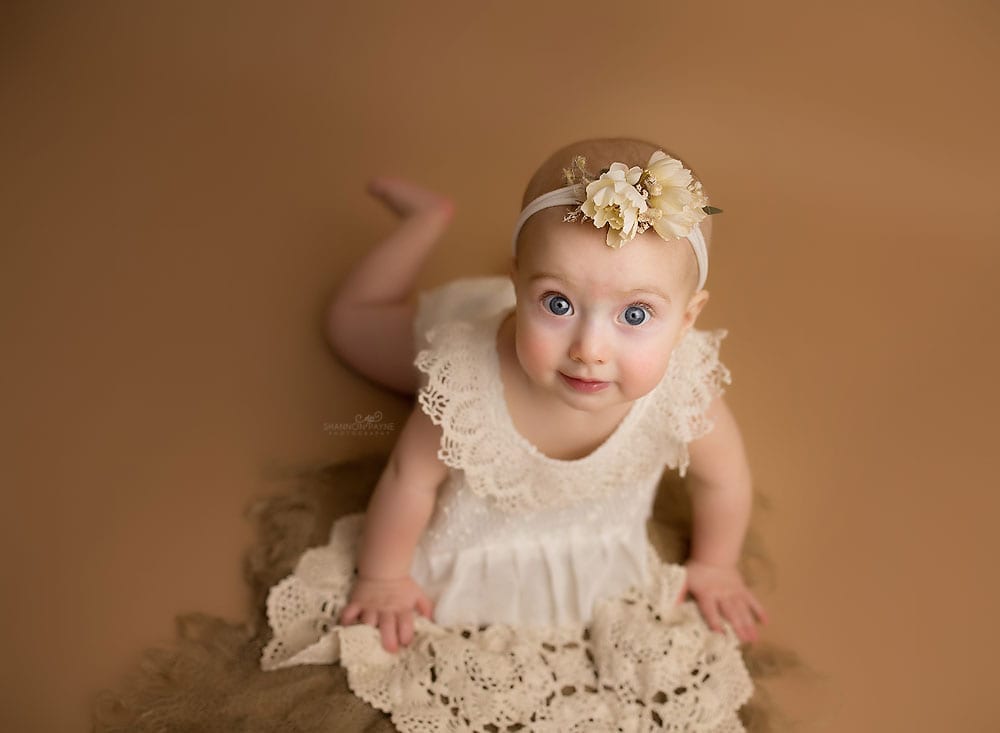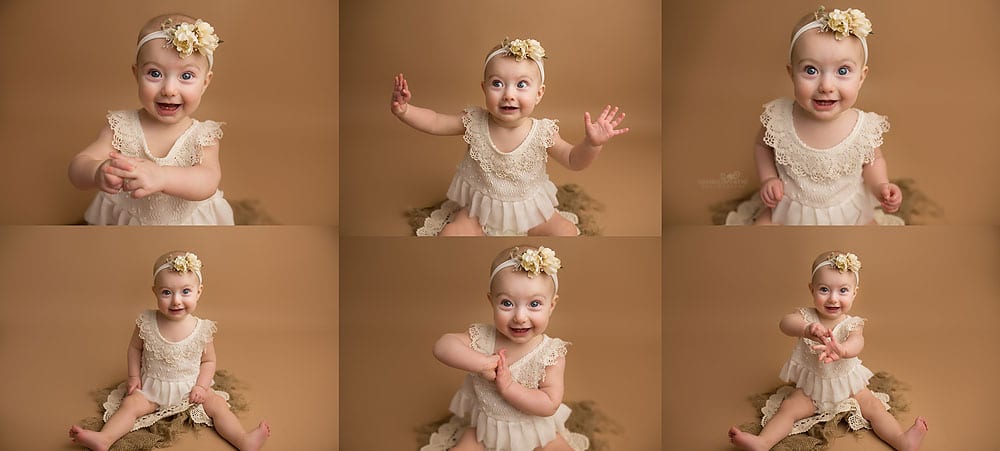 Baby Milestone Photos
I love simple and timeless photos. For Synclair's 8 month photos, I thought a simple backdrop would compliment the Sew Whimsy lace outfit her mom chose. Synclair was happy as could be! She made some of the greatest little faces. I love how her little personality just shines. For her second outfit, we chose a pretty pink outfit from Baby Bliss Props. It has such a girly flair to it with the floral accents and lace layer. Synclair is one of my First Moments babies. I have been photographing her since she was a newborn, and we will meet again soon for her 1 year session. If you want to find out more about my First Moments packages, you can visit my pricing page or contact me for more information. I'd love to document all of your baby's first milestones!