5 Tips for Taking Great Fresh 48 Photos

This week in Nashville, hospitals stopped allowing visitors due to COVID-19.  This includes visitors to new mommies and babies, and as a result Fresh 48 sessions were suddenly put to a halt.  I am so heartbroken for all of the mommies delivering babies during this time.  Welcoming your child should be exciting and filled with family, friends, and support – not fear and anxiety.  Please know that I am thinking of you.
Babies born during this time (and their families) still deserve wonderful photos of their first hours on earth.  One day – hopefully in the near future – this will all be a distant memory, and you will be so glad you have photos of your babies first days.  I decided to compile a list of my best 5 tips for taking great Fresh 48 photos.  Whether you have an iphone or a shiny new DSLR camera, you can still document your new baby's arrival.
1. Declutter the room
This is something I forget to tell every family before I arrive at the hospital.  Each time I arrive I make a mental note to tell my next family, and I forget!  But yes, straighten up the room.  That includes take out containers, bags, pillows, etc.  Just pile everything up together and put it in a hidden corner of the room.  It takes out all of the distraction in the background so that your baby and family is the focus.
2. Find the light
This is the hardest part of hospital photos because most hospital rooms are so poorly lit.  Ideally you want to use natural light.  So putting baby as close to the window is best.
3. Embrace the documentary style
There is no need to worry about posing baby or your family.  Hospital photos should be natural and relaxed.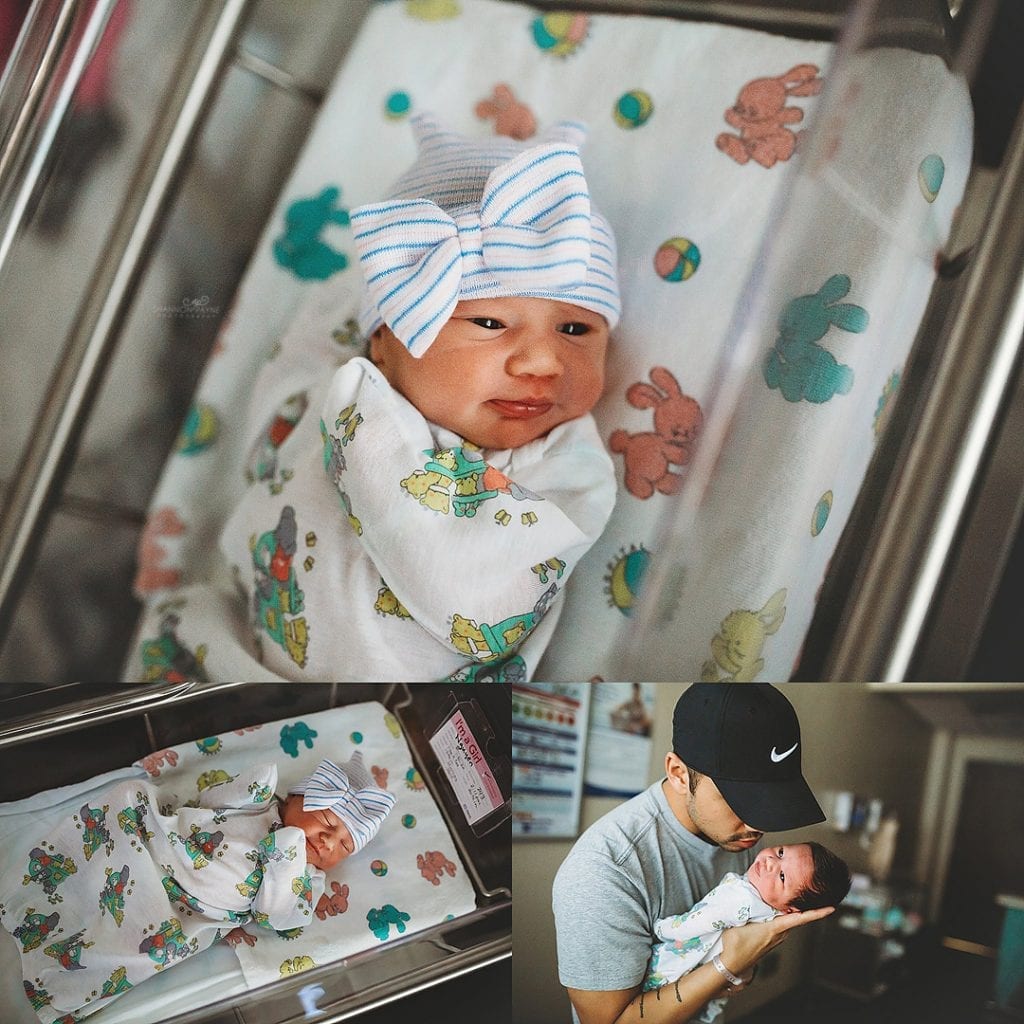 4. No detail is too small
Hospital bands, hospital hats and blankets, bassinets are all things you will only have for a short time, so make sure you capture it.  Announcement boards with baby's birth stats are a great way to announce your new baby.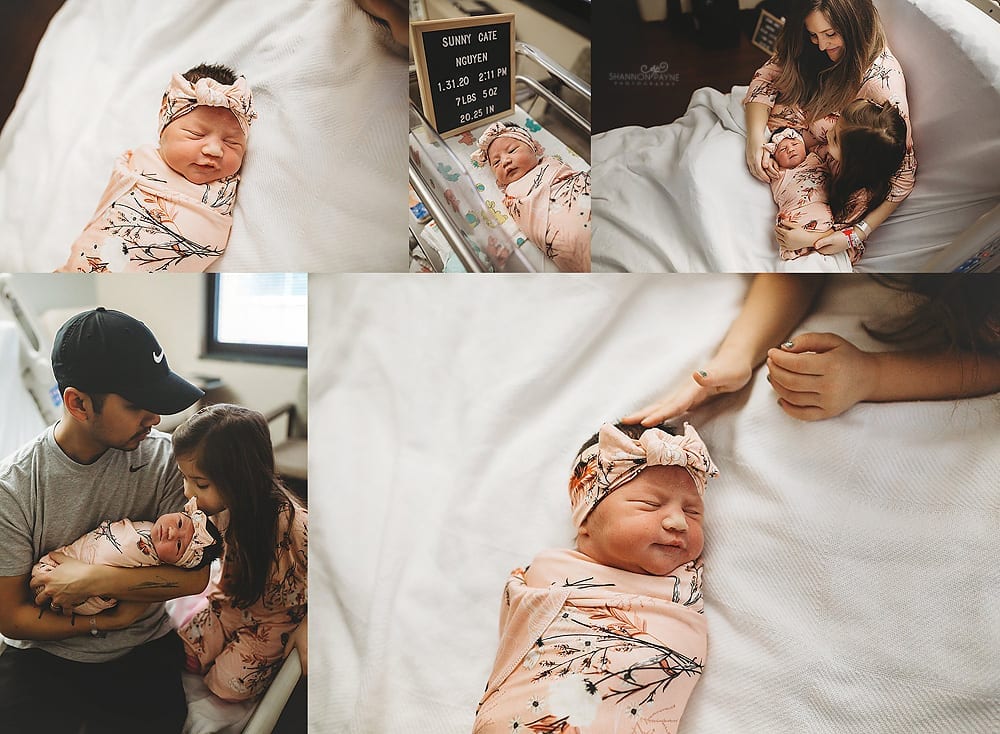 5. Capture emotion and interactions with baby
Kissing and snuggling with mom and dad is a great way to interact with baby.  Just be yourself and love on your new baby.  Pass the camera back and forth between you and your spouse and set a time to get photos of you together.  Since siblings are most likely not allowed in hospitals right now, you may have to wait for big brother and sister photos until you get home.  But follow these same tips.  Make sure you have your camera out to capture those first expressions when they meet.  All of these firsts are priceless.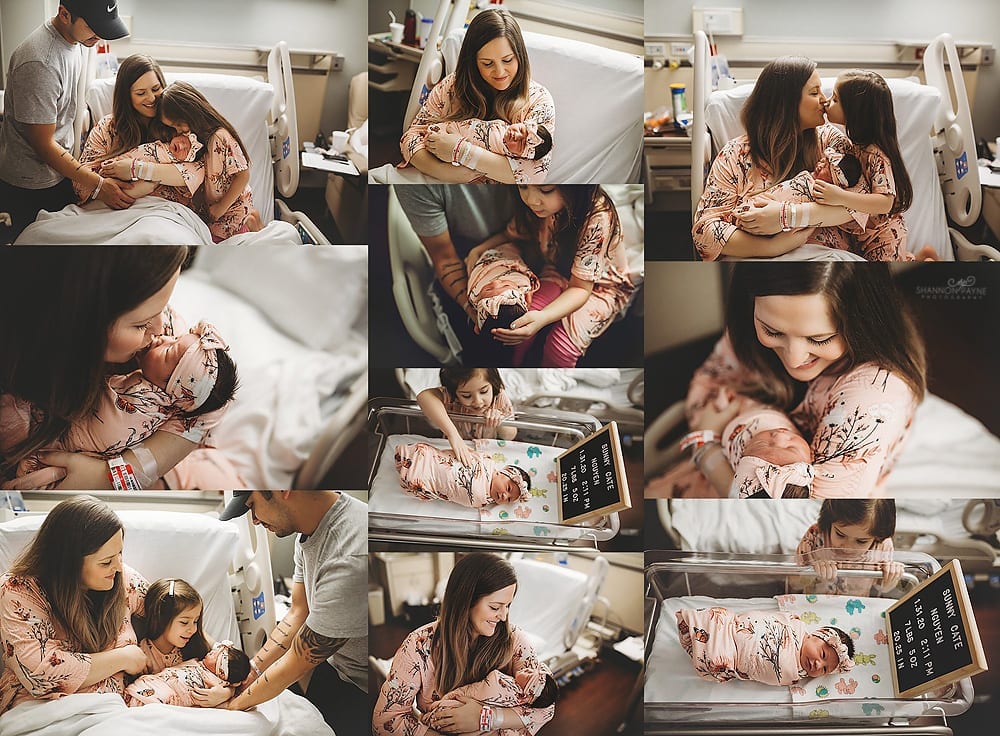 Don't let this uncertain time stop you from getting photos of your new family.  I am here to answer questions if you have any.  I would love to chat with you about your baby's milestone photos when that time comes.