Fresh 48 Photography
Fresh 48 photography has gotten very popular in recent years.  It is one of the most difficult sessions to schedule.  But it is also one of the most rewarding sessions.  I love being able to be one of baby's first visitors!
I met this little guy's mommy and daddy a few weeks before he was born for their maternity session.  I was so excited when they told me he was here.  Oh my goodness, those cheeks and dark eyes.  And maybe blonde hair?  I can't tell!  Getting to see your baby's own individual looks is so exciting.  It's almost as exciting when you are the photographer 😉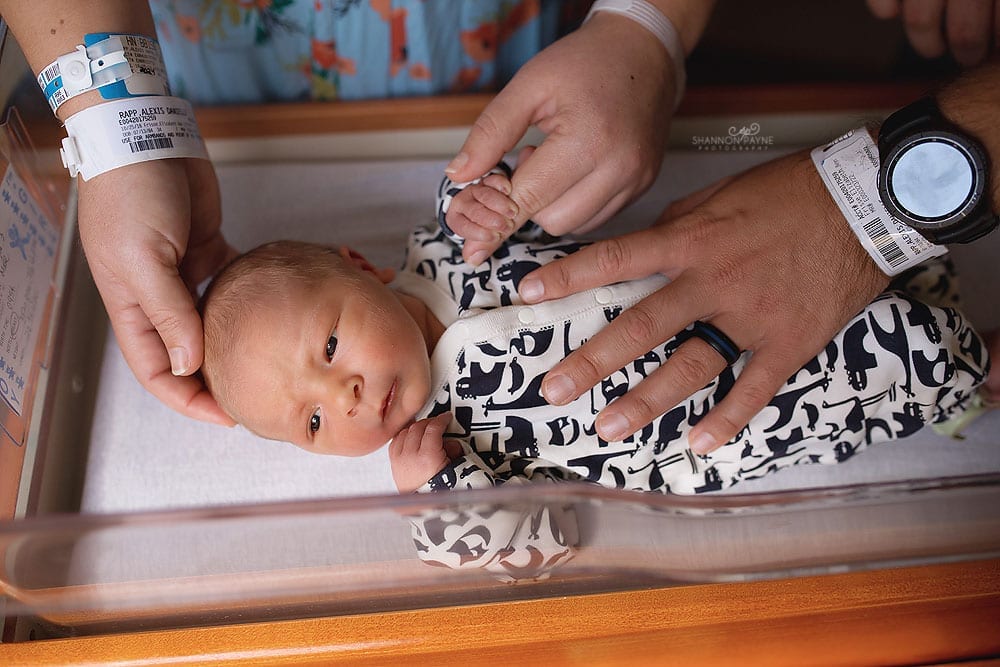 Tristar Hendersonville Birth Center
The Birth Center at Tristar Hendersonville has rooms that accomodate the entire birth process from labor and delivery to postpartum care.  I think this concept is very convenient for new parents because they never have to switch rooms.  Once baby is born, new parents have usually been in this room for a day or more.  So they are very comfortable.  Let me tell you, the rooms are huge!  I also love this hospital because it is right down the street from my studio.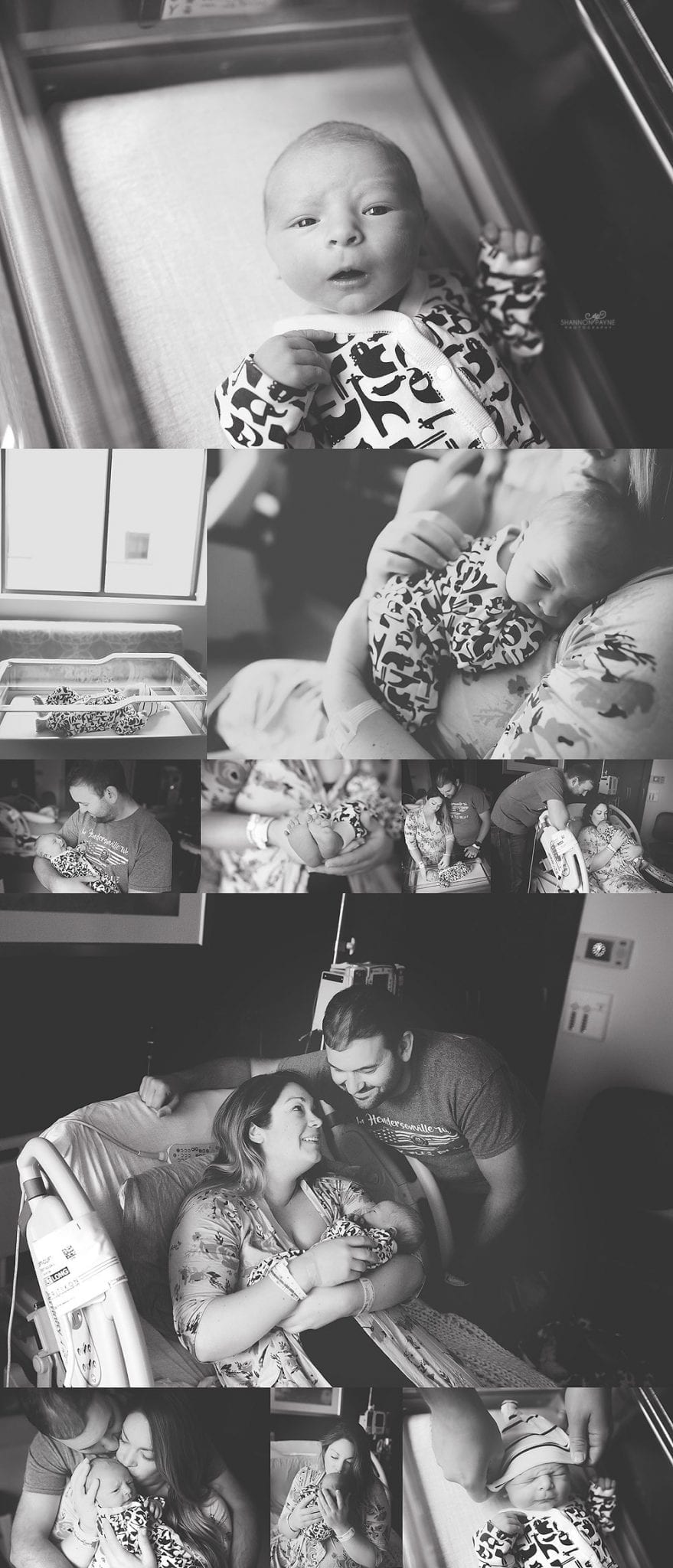 The Birth Center Photos
So…. what happens at a Fresh 48 session?  When I arrive, I make sure to take pictures of the little details like the room number, signs, flowers, hospital bracelets, etc.  All of the little things you may forget in the beautiful chaos of welcoming your new baby to the world.  I will take individual pictures of baby alone and with mom and dad.  The nursery bassinet is one of my favorites.  I also love capturing little moments like outfit changes and swaddling baby.  Oh, don't forget those sweet fingers and toes.  These sessions are all about documenting the day and first hours in your baby's life.  They are real, raw, unposed, and emotional.
Welcome to the world baby D!  You have a mommy and daddy who are smitten.

Are you expecting in 2019?  I'd love to meet your new addition.  I currently serve hospitals in Sumner County and Nashville, TN.  I'd love to chat with you.  I currently only offer one Fresh 48 session per month, so it is best book months in advance.  Contact me to discuss my packages.