What is a Fresh 48 Session
A Fresh 48 session is a photo session taken with your new baby in the hospital hours after birth.  These sessions have gained in popularity in the past few years.  They document baby's first hours and all of the details from your hospital stay.  The memories of those first few days won't last forever, but your pictures will!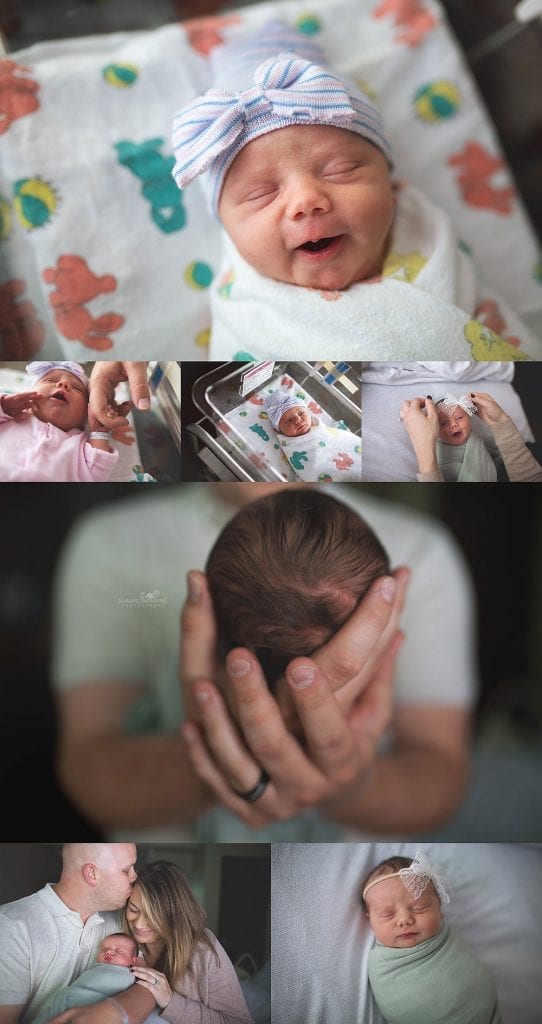 Why should you book a Fresh 48 Session?
Fresh 48 sessions are great for parents who want to capture baby's arrival without documenting the birth.  Many parents schedule a Fresh 48 session in the hospital so they don't have to worry about taking pictures.  A Fresh 48 session guarantees that they will have quality pictures and can enjoy their time in the hospital without worrying about missing any pictures.
Once baby is born and you are settled in your room, I will come to the hospital for your session.  This is typically on day 2.  Since I use natural light, I come during daylight hours.  Between doctors, nurses, and visitors, we don't have a large window of time for pictures.  Sessions typically last about 45 minutes.  This allows time for individual pictures of baby, pictures with parents, and meeting siblings.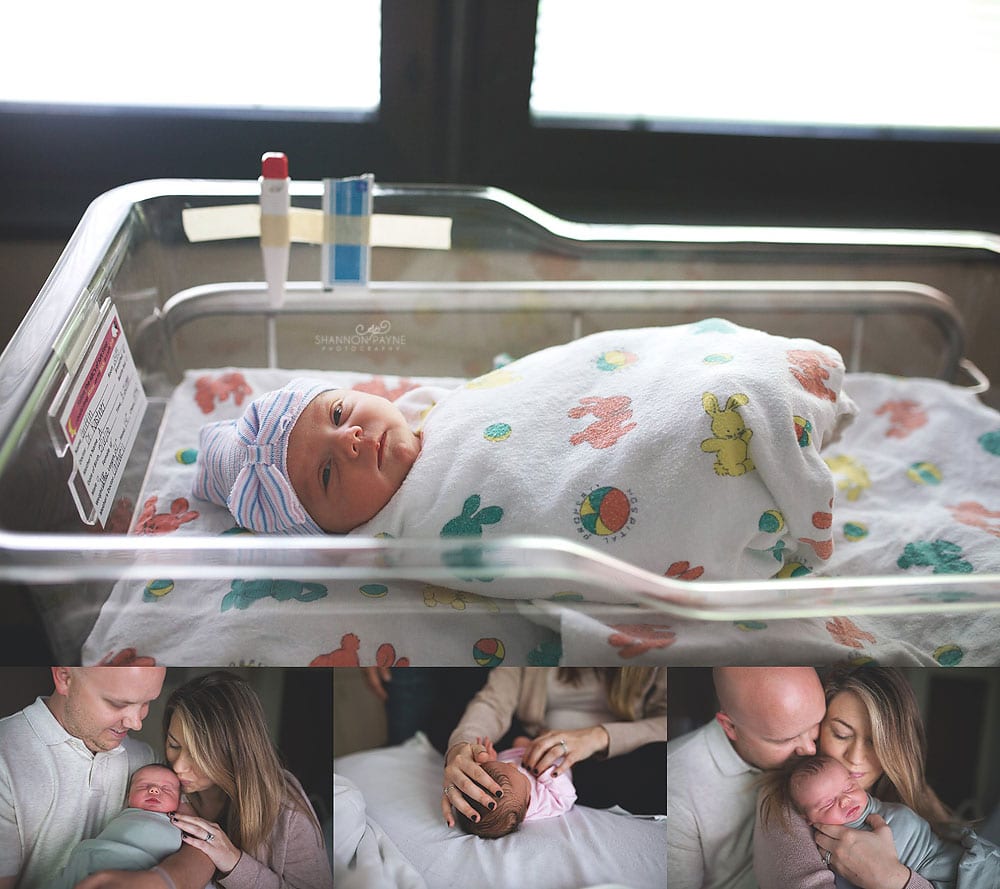 Documenting Older Siblings
Watching your older children become big brothers and sisters is one of the most exciting parts of adding a new baby to the family.  This is one of the most special parts of a Fresh 48 session.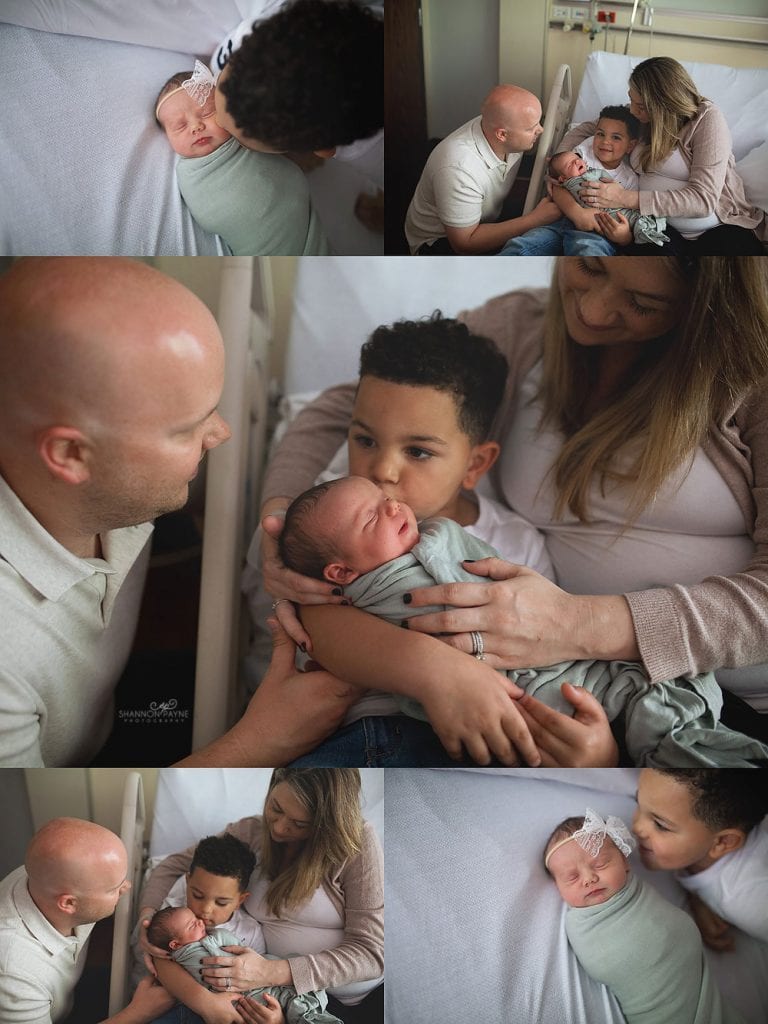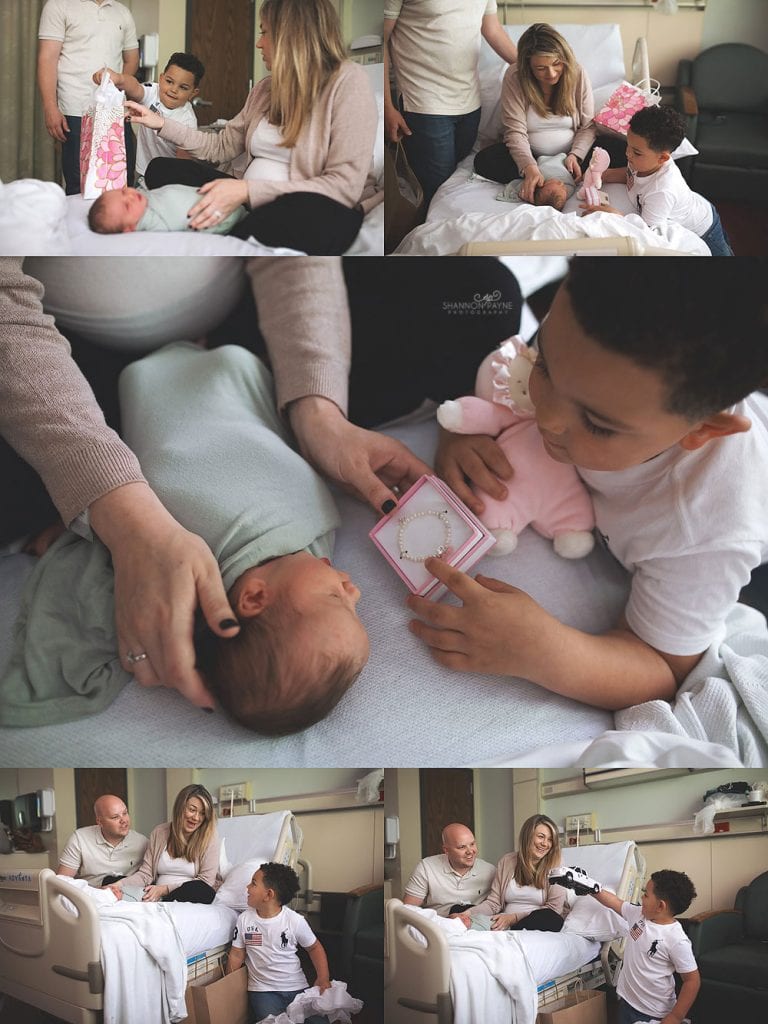 Ty + Julia Kate
Ty had already met his big sister before I came to the hospital.  However, they had a special gift exchange that I was honored to capture.  He gave his baby sister a bracelet, and she gave him a BIG truck.  I just loved all of Ty's expressions.  This is such a big change in his life, and these pictures will be priceless when he is older.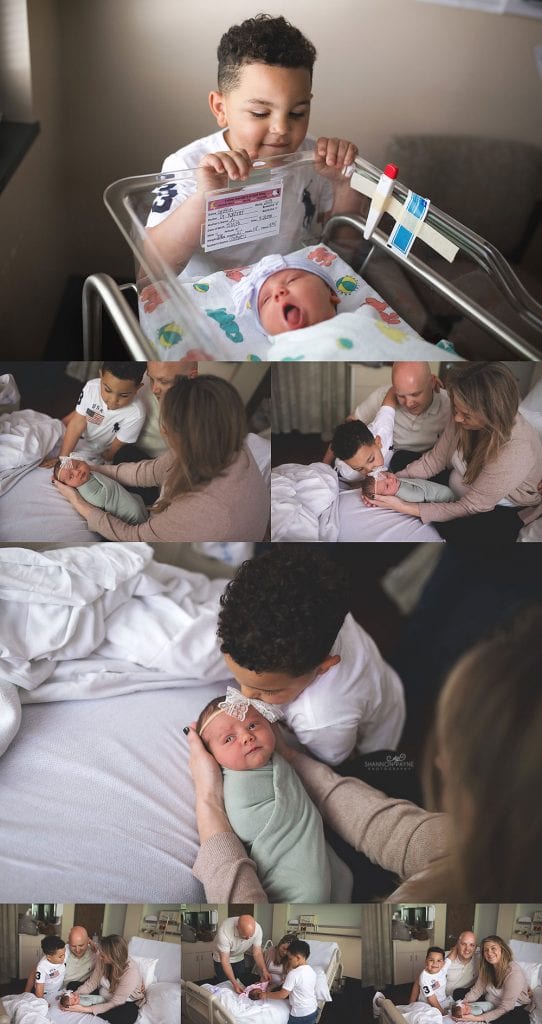 Booking Your Fresh 48 Session
If this sounds like a session that you are interested in, I'd love to hear from you.  I currently only book 1 Fresh 48 session a month.  Contact me to find out if I have openings the month of your due date.