Last week, I went to Vanderbilt Medical Center to meet this little beauty. I photographed her mommy's maternity photos back in January. Since then, daddy came home from service and this precious girl made her big appearance. I loved walking in to see their new family of four all together. While I was photographing their Fresh 48 photos, I thought back on my last hospital stay with a baby. It's hard to believe it was almost 10 years ago! That got me wondering… what are some of the newest hospital bag must-haves? So what did I do? I hopped on over to Instagram to ask other mommies what they recommended as the top hospital bag items.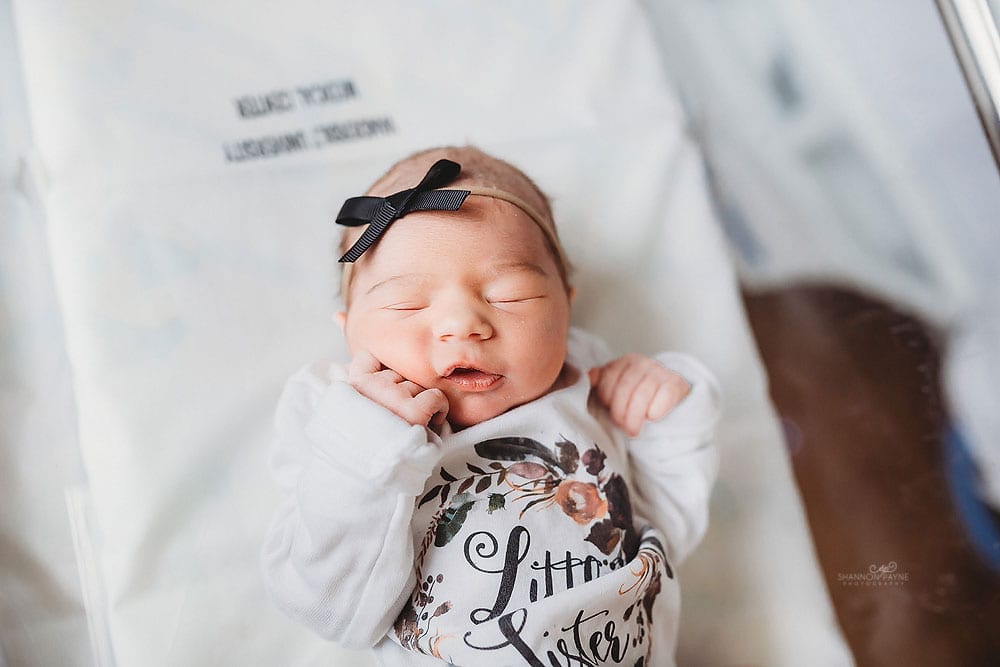 Hospital Bag Must-Haves
I asked real mommies what they recommended for your big stay. These are the top items they listed as hospital bag must-haves:
Chapstick- I had several moms list this as a must!
Nipple Cream- I did not have this with me in the hospital. Maybe that's why I didn't like nursing! This lanolin nipple cream has great reviews on Amazon.
Your own pillow and towels- Ummm, yes!
Robe- A comfy robe is great to keep you warm or cover up when you have visitors. Get a cute one, and you can even wear it for your Fresh 48 photos! I LOVE these robes from Baby Be Mine Maternity. They even have matching gowns and sets for baby.
Slippers- You'll be so glad you have these when you get to start walking around your room.
Nightgown/Nursing gown- These are super comfy and easy for feeding baby. They are also great if you have a c-section. Your incision on your belly will be tender, and you may not want to wear pants over it.
Chargers and extension cords- I had several mommies mention extension cords. You'll be using your phone a lot! Whether you are updating friends and family or taking pictures of that cute new face, you won't want to run out of battery.
Depends underwear- Oh my gosh! I remember those huge mesh underwear and giant pads. They were so uncomfortable! It's one of those things no one talks about or wants to tell you about after giving birth, but it is real! I would have MUCH rather had depends than those giant pads!
Make sure you pack your bag far in advance. You never know when baby will decide to make his or her grand appearance! You will be so glad you already have everything together.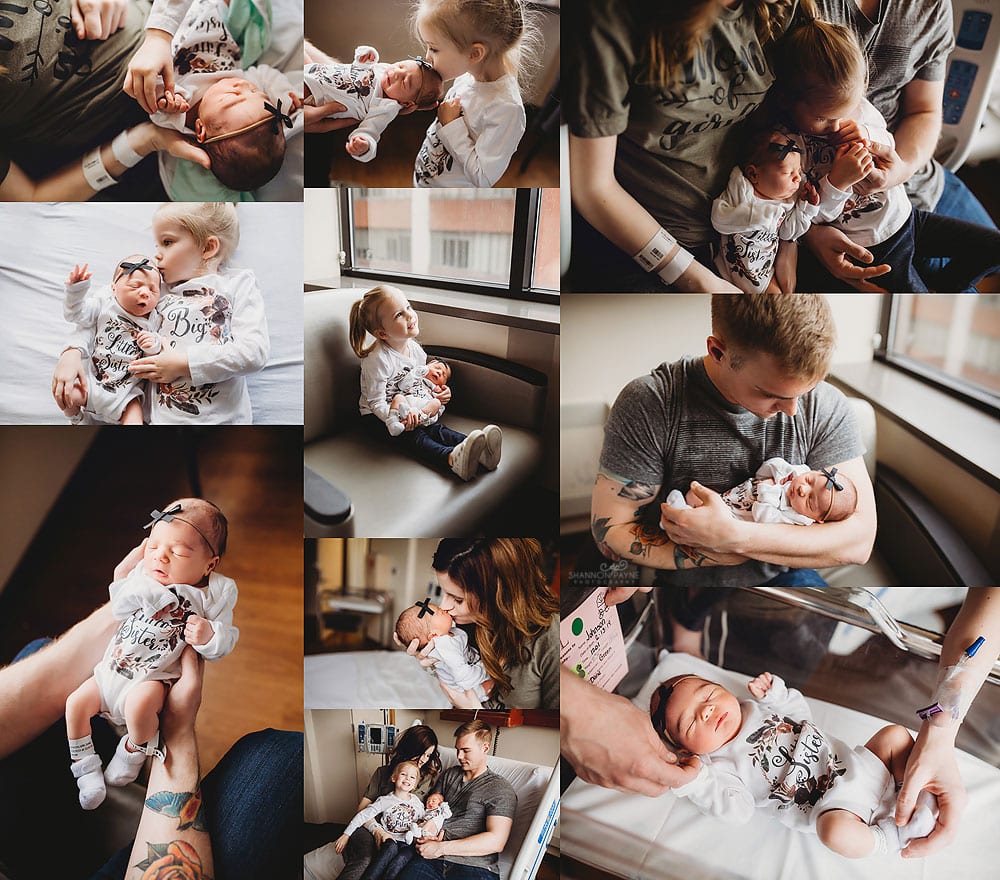 Johnson Family Fresh 48 Photos
While you are thinking about what to pack in your hospital bag, have you given any thought to Fresh 48 pictures? Fresh 48 photos usually take place the day after baby is born. I come to the hospital to photograph your family with your new baby. It's a laid back time with minimal posing. I'm truly documenting your stay so that you will have a keepsake from this big life moment. I typically only schedule one Fresh 48 family a month, so it's never too early to book. I'd love to chat with you! Contact me today so we can discuss your baby's first photos.